So, did someone ban your IP from discord and you can no longer send text messages in any channels?
Don't worry. This is the right post for situations like this.
Can you IP ban someone on discord?
Yes, you can IP ban someone in discord. When a server owner bans you or a discord admin blocks you from the server for violating rules, it is automatically an Ip ban that flags your IP Address so that you cannot reaccess the server again.
Stay and keep reading as I will show you how to Bypass the block very quickly.
Also, check out if you should install Better discord on your PC.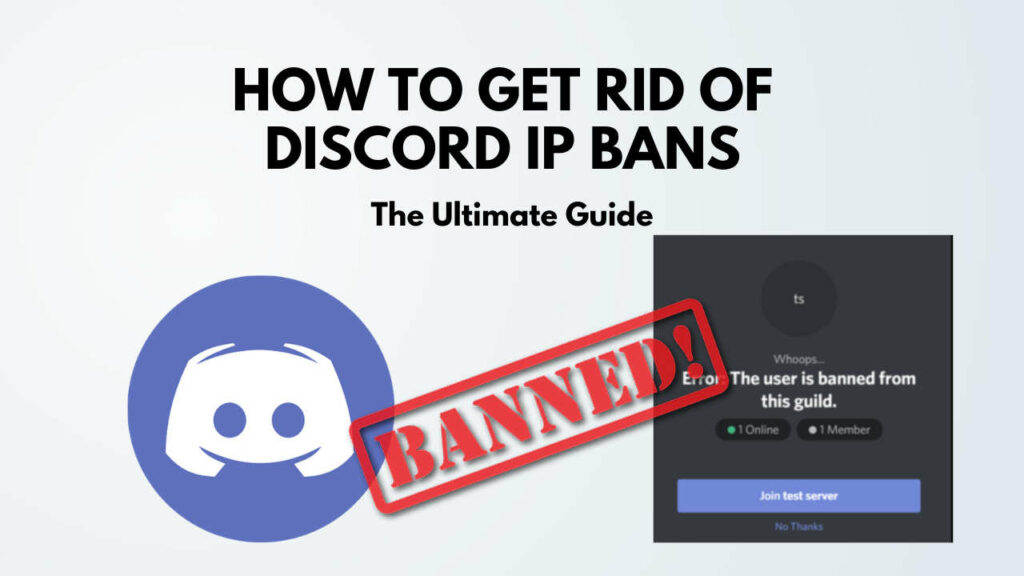 What is a Discord ban?
When you share something, which doesn't fall under the guidelines or rules provided by discord, servers, or maybe due to personal issues with the admin, you can get banned.
The ban prevents you from accessing the server even with other accounts; this ban falls on your Ip address which doesn't allow any account from the same Ip address to enter the server.
The ban restricts you from simply creating another account from the same pc, as this flags your IP address, and the server will block you from reconnecting to it.
If you are a PS4 user then definitely check out how to use discord on ps4.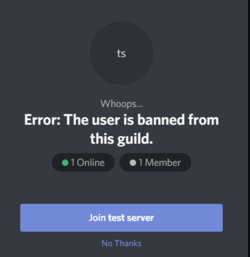 Why do users get banned from discord?
Here are some of the reasons why you might be getting your IP banned on discord.
Creating spam accounts
Repeatedly sending unwanted Friend requests or text messages
Planning and attempting raids on servers
Promoting suicide or self-harm
Doing or indulging in anything illegal
Not separating and labeling NSFW channels
Sharing pornography
Sharing things that violate copyright laws
These are not the only reasons you might get banned. Anything the maintainers or server admin sees wrong or just don't want you in the server might get you kicked out. So, follow the rules and put on a happy face after bypassing the Ip ban.
Facing Discord JavaScript Error while launching Discord? Solve Now!
How to Ip Ban someone on Discord
Before knowing how to Bypass a Ban, let us look into how to ban someone in discord. So, your Discord won't open on startup? Quick fix discord not opening issue on Windows, Mobile.
Here are the steps to Ip ban someone on discord:
Select the server of the specific person you want to exclude.
Select the channel they are currently in.
Find their discord user id.
Right-click and scroll down to find the prompt that says Ban.
Click Ban, which opens up a  small window.
Select the various options and leave a comment for the person. Then click on Ban.
The IP address the person is on completely gets blocked off, which means even if they change their username and try to enter the server, they will still have no luck getting through.
Also, check out our discord text formatting guide to spice up your discord chat messages.
How to Get Unbanned from Any Discord server
It's evident that no one likes to get blocked, so I have two ways with which you can avoid the ban.
The first way is to install discord in another device, trick the server, or use a VPN to change your location and fool them.
Check out our separate post on how to Fix Discord Screen Share No Audio Problems.
Here is the step to bypass the Discord IP ban:
1. Bypass ban on discord using a VPN
Since A VPN disguises your IP address and assigns you one from another location, the new address will allow you to sign up with a unique username and give you a chance to get back into the server.
Unblocking using a VPN in MAC
Here are the steps to get rid of discord IP bans using a VPN:
Open your applications folder, find discord and drag it to the Recycle Bin.
Delete the Folder ~Library/Application Support/Discord. Then clear recycle bin.
Restart Your Mac device.
Reinstall Discord on the device.
Open Your desired VPN and connect to a server.
Launch Discord and create a new account using a new email id. Or you can also use your existing ID as well.
Log in using your new account.
Join the server again. You can disconnect from the VPN and continue using the account as this is needed only to make a new account.
Unblocking using a VPN in Windows
Here's how to unblock yourself on a windows device
Navigate to the  %appdata% folder on the C:\ drive. You will find it in your [username] folder. You might need to uncheck hidden items to see the folder (to do this, open the View tab and check the box labeled Hidden Items).
Click on the AppData folder, which should be visible now. Inside that, click on the local folder.
Delete the discord folder inside it.
Connect to your desired VPN server
Install discord and launch
Create a new account using a unique email id.
Log in to Discord with the new account.
Join the server you got banned from. You can disconnect from the VPN and continue using the account as this is needed only to make a new account.
2. Use a Mobile Device
Register your discord account on a mobile device. This will refresh the IP Address of your device and you can easily evade a discord IP ban.
We have a separate post on discord music bots where you can learn how to add a music bot to discord.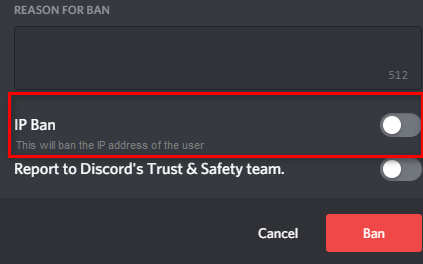 Best VPNs for getting unblocked from Discord
Since any VPN will work and will let you get unblocked from discord, you can use the
one you prefer.
Check out our separate post if you can't hear people on Discord.
However, Here is a list of the best VPNs out there to unblock bans from discord:
Surfshark
IPVanish
NordVpn
Hotspot Shield
CyberGhost
Windscribe
Are Discord bans permanent?
Not necessarily. The bans range from just a simple warning to harsh bans.
There are two types of bans Discord focuses on;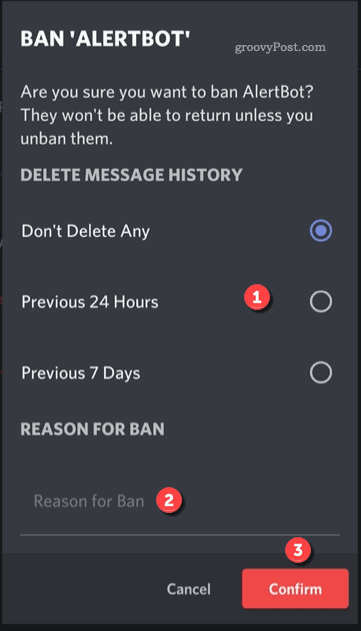 Here are the two types of Discord bans:
Kick: The user gets removed from the server, but they can join back if they wish to.
Ban: The user is Ip banned and has to resort to other ways to join back.
Also, find out how to enable screen share and fix the discord black screen errors.
Here are the Ban levels:
Warning: The user gets a simple about the violation of the rules he committed.
Temporary Ban: The user gets banned for a short amount of time from Discord.
Account deletion: The most common Ban on discord, the user's account gets disabled, the user gets notified about their violation, and the account gets deleted permanently after a month.
Error 1006(IP Ban): In this case, the specific Ip address is flagged and gets banned from connecting to discord servers.
FAQ
Question: How long is a discord ban?
Answer: Depending on the type of rule you broke from these codes
 Green = low offense
Yellow = Mid-level offense
Red = High-level offense
Black = Max tier offense
You can get from a 10 min ban to a complete ban depending on the seriousness of the reason.
Question: Is a discord server ban an IP ban?
Answer: Yes, all the bans are automatically IP-Based, meaning if you ban someone on discord, anyone using that IP Address will not be able to enter the server anymore.
Question: What happens if the owner of a discord server is banned?
Answer: If the server owner gets banned, the moderators can still run it, but you won't be getting your account back.
Question: Can discord server owners see IP?
Answer: No, even though they have privileges, they cannot see IP addresses. The only ones capable of this are employees who work for discord.
Final Thoughts
Getting banned is one of the most annoying things, and no one likes to get blocked from things they want to do. As this is a mere solution to the issue, you should follow the guidelines and the terms of conditions provided by the admins so that you won't get banned again.
I hope this helped you. If it did, please share with people who might be facing the same problems.