As exciting as it is for Xbox gamers in the event of native Discord integration, "Transfer didn't work" or "Transfer failed" messages put a spanner in the works. Obviously, it whacks all the effort to connect Discord Voice to your Xbox console.
Worry not! With this write-up, I'll show you ways to fix the Discord voice chat problem with Xbox.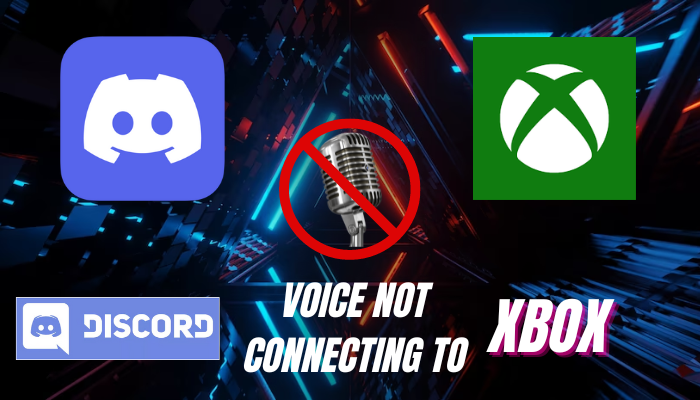 Let's take a peek.
Fix Discord Voice Not Transferring to Xbox
Voice chat transfer trouble from Discord to Xbox is found in a broad spectrum. Fans of the Xbox community tried different ways to fix it, including me.
After investigating the issue extensively, I've come up with a few methods to nail down Discord voice not connecting to Xbox.
Update Xbox Console and Discord App
In an attempt where you encounter, "Transfer didn't work. Your console needs an update before it can connect to Discord" while trying to connect Discord voice to Xbox, the fix is self-explanatory.
Yes! You must update your Xbox console. Also, to rule out any compatibility issues, update the Discord app on your phone or PC.
To update Xbox:
Click the X button on the Xbox controller to launch the Guide menu.
Navigate to Profile & system > Settings > System > Updates.
Press on the Console update available text to commence the update process.
Similarly, update the Discord app on your phone or PC. Then try to transfer Discord voice to Xbox again. It should produce no issue this time.
Clear Alternate Mac Address
Clearing and altering the Mac address on the Xbox console turns out to be useful in resolving voice transferring concerns from the Discord app to Xbox.
To clear Mac Address on Xbox:
Go to Settings.
Heat to Network Settings > Advanced Settings.
Select Alternate Mac Address inside Change Settings.
Choose Clear.
Restart the console when the prompt asks.
Now, go back and try to transfer Discord voice chat to Xbox again. Problems should be fixed this time.
Enable Communication Outside of Xbox
When communication through a third-party source is disabled on Xbox, conflicting matters erupt. As a result, connecting Discord voice to Xbox often fails. Activating the communication feature turns out great in such instances.
Follow the steps below to enable communication outside Xbox:
Access the Guide menu by pressing the X icon on the Xbox controller.
Follow these options sequentially, Profile & system > Settings > Account > Privacy & online safety > Xbox privacy > View details & customize > Communication & multiplayer.
Choose Allow for You can join cross-network play.
Select Everybody from, You can communicate outside of Xbox with voice & text.
After this, check whether Discord voice chat is working on Xbox.
Enable Remote Features on Xbox
Before connecting Xbox to Discord voice chat, you should always review whether remote features are enabled or not. It's an overlooked feature by many, which generates difficulties like this.
Here is how you can enable remote features on Xbox:
Enter Profile & system from the Guide menu by pressing the X button on the controller.
Move to Settings > Devices & connections > Remote features.
Check the box for Power options.
Choose Sleep mode.
This will enable remote features on the Xbox console.
Relink Xbox with Discord App
I found relinking Discord and Xbox sorted out numerous issues. While the voice transfer failed, I did everything from scratch, and it has gone smoothly since. So, at this point, link Discord with Xbox from the ground up.
Luckily, Discord put up a thorough guide on how you can link Discord with Xbox. Follow the instructions, and you should be well covered.
Contact Discord Support
If you still face difficulty connecting Discord voice to Xbox after performing everything possible within your reach and ability, you should get in touch with Discord support.
Submit a request in the Help & Support category and explain your problem. They will reach out to you with a solution.