Updating CPU drivers is one of the most fundamental tasks that you must perform when building a PC. But why do CPUs even need to update drivers? Don't they function perfectly well?
Here is a detailed explanation of this concept. Also, help you with the updating process of the CPU drivers both automatically and manually.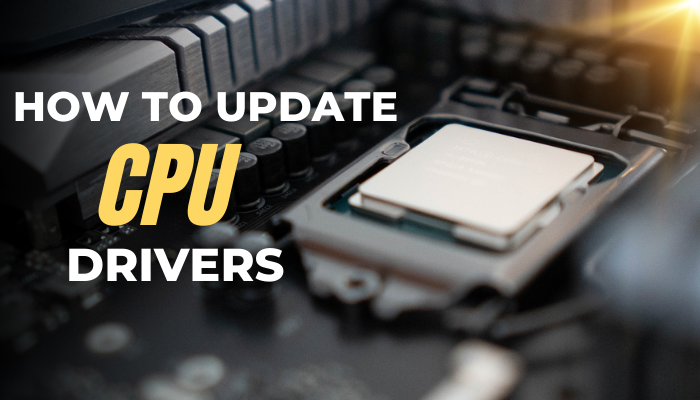 Having said that, let's start reading and updating your driver in the finest way.
Why Do CPUs Need drivers?
CPUs require drivers to function properly. The CPU is the PC's brain, and it requires drivers to communicate with other components and run the operating system flawlessly. It creates synchronization paths between services to improve the user experience.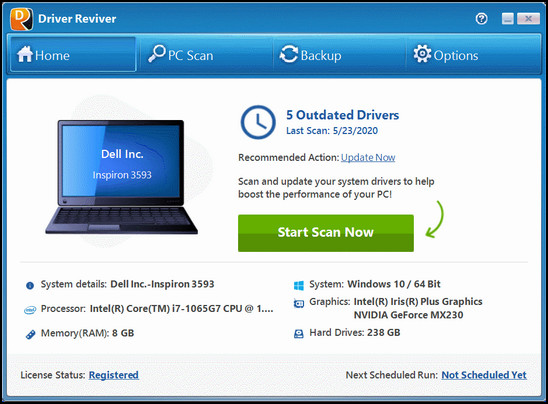 Also, drivers are the force that instructs your PC components on what to do and how to do it. Your CPU requires chipset drivers in order to use the system to function properly and merge the components to your motherboard.
Furthermore, you need to install CPU drivers at the start of your build. But even so, also you hear that these drivers should be updated on a regular basis. As a result, this question arises.
Why do CPU drivers need to update?
The CPU does not have drivers in the traditional sense. You must ensure that all of your device drivers are up-to-date. So that the PC's components can communicate with one another seamlessly. And maintain consistent acceptable performance.
Furthermore, the system requires drivers in order to achieve peak performance with audio, video, external add-ons, and network connectivity. Drivers should also be updated on a regular basis to ensure that your system maintains maximum performance.
All things considered, your CPU needs drivers. It's similar to wearing gloves on a construction site. You already have hands, but the glove gives you an advantage in working properly and building confidence. That is exactly what drivers do.
So now you know what CPU drivers are. Furthermore, the drivers must be updated. By updating the chipset drivers, you can eliminate bugs and improve the performance of various criteria. Let's start with the topic of how you can update the drivers.
How to Update CPU Drivers on Windows 10/11
The CPU driver update has numerous advantages. And it is actually necessary before convenience. Because your chipset drivers are what your operating system uses to recognize the motherboard and other components, which is a must for your system.
Driver updates also eliminate many bugs and cause minor crushes in several scenarios. Such as your display, audio, video, and many other usages to the benefit of the driver. As a result, let us begin the updating process.
Follow these methods to update your drivers for windows 10/11:
Update drivers with Device Manager
This is one of the primary methods for updating the driver. Also, one of the most dependable. In addition, the device manager will display your system's overall drivers.
Follow these steps to update drivers using the device manager:
Search the device manager on the search bar of the task manager.
Choose Device Manager from the pop-up suggestions.
Choose a specific category to see their names.
Right-click on the category to update.
Choose Search automatically for drivers.
Select Update Driver.
You can use these steps to update the drivers. You should remember these steps because there will be times when you need to tweak or simply update the drivers to achieve the best performance.
Update Drivers With Windows Update
Undoubtedly the easiest way to update drivers is through windows. Because when Windows sends you updates, it also includes driver updates as part of the OS update.
Follow these steps to update CPU drivers through windows update:
For Windows 10
Go to settings by pressing Win + I.
Go to Update & Security.
Choose Check for Update.
Select Install now.
For Windows 11
Go to settings by pressing Win + I.
Go to Windows Update.
Choose Check for update.
Select Download & Install.
Windows will download the update. And install it to your system automatically. But in case you are away from the internet connection, you can back up and restore drivers on your Windows device.
Manually Download Drivers From the Manufacturer
It has been revealed that when you update drivers from the device manager or Windows Update, you almost always get a generic version. It also takes a long time to get the proper version from this reputable source.
That being said, the most efficient way to obtain the best drivers is to visit the manufacturer's website. Furthermore, most hardware makers keep the driver download link on the first page of their website. Which is easily accessible.
As an example, you could use the driver generic mouse. Which only allows you to use the mouse and make minor adjustments. However, you cannot change the DPI or customize the buttons.
Similarly, when updating Windows of giving a fresh install, the Bluetooth driver may delete automatically. You need to go to the specific website to reinstall the Bluetooth driver on your Windows.
Overall, you can obtain specific drivers from the manufacturer's website. Simply go to the product page to find the correct driver for the product by searching the model name.
As I use Fantech Crypto VX7, I downloaded the official driver software for the mouse. Throughout the driver software, I can change the button function, DPI, and led options. There are numerous other options built into the system that I need to explore.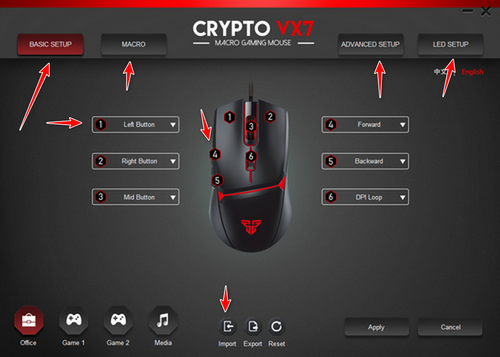 Installing drivers manually is much needed when you are developing different platform. For example, when you are working with the Android, you may need to install ADB driver. If you don't have one or need to download newly, check out the article to install ADB drivers on your Windows.
Manufacturer's driver software includes numerous options and possibilities. As a result, when using GPU, you must always use the manufacturer's driver. Because there are so many options available through it.
Update Drivers Automatically with Third-Party Software
You can update the drivers using third-party software. And it's one of the simplest methods, and there are some dependable apps for this specific subject.
Apps like Driverfix, Driver Reviver, Driver Easy, Driver Booster, and Driver Finder are some of the best apps to update the driver. For your convenience, I just give you a little brief about the Driverfix app and how it works.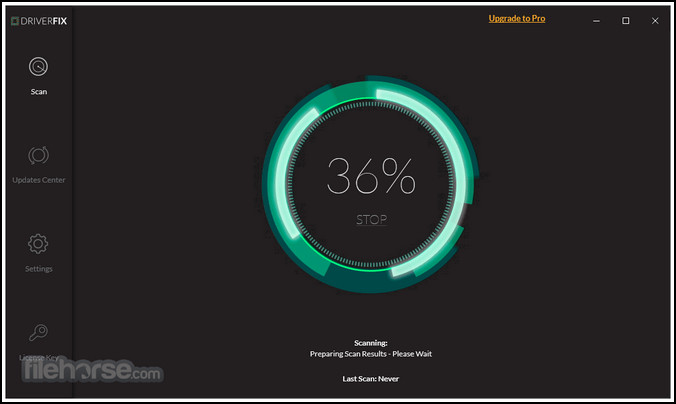 Driverfix is dedicated to locating missing drivers or simply updating them. It will update all of your system's outdated drivers. The app works well and has a database of over 18 million drives.
You must run the app after installing it. And it will begin looking for drivers. When the scanning is finished, the app will display which drivers are missing or need to be updated. Simply select install, and it will install or update all the drivers.
It should be mentioned that the procedure for these apps is nearly identical. All you have to do is install and run. The app will scan and update all of your drivers.
But there's another way to reduce the hassle. You can pre-install drivers on Windows, so you don't need to search and install drivers individually.
Where do you find CPU drivers and What are the Benefits?
As previously stated, if you require flawless performance from your system, you may need to properly install and update the drivers. But sometimes you encounter that, you build a system and never install drivers, yet the system works properly.
Because, when you install the operating system, a basic level of driver system is also installed. This allows you to properly use the display and other basic functions.
That being said, you can find the CPU drivers at C:\Windows\system32\DRIVERS\. You can also find the drivers by searching on the taskbar as device manager. You will find the app Device Manager. Select that and there will be all the properties of drivers.
You should also understand that the better sound and video you get from your device are the benefits of drivers. Drivers ensure that your network connectivity, hardware performance, and utilities all run smoothly.
Drivers improve performance by reducing crashes and bugs. It also improves the synchronization of other components and software.
FAQs
Do you download drivers for the CPU?
No. CPUs do not have drivers and therefore do not require them to function. In order to integrate all the components and use all of your program's features, you must install the chipset drivers — which are related to the motherboard.
Does updating CPU drivers increase performance?
They certainly can. Any software that connects your computer to other devices can have an impact on how smoothly one's system runs. Several drivers, such as graphics card drivers, can have a greater effect on performance by the proper driver.
Which drivers should I update?
If you want to get the most out of your system, you must make sure that your graphics chipset drivers are up-to-date by utilizing the manufacturer's drivers. You should also update your chipset, connectivity, and sound card drivers.
Final Thoughts
Updating CPU drivers is necessary to make sure your hardware and software work with each other flawlessly.
Also, to produce better audio, video, and connectivity, your PC needs up-to-date CPU drivers. And the best way to update them is by device manager or download them from the manufacturer's site.
Moreover, you need to make sure your OS is up-to-date. I showed you the methods to update CPU drivers and discussed why it's necessary for your system. If you need any more help, kindly comment below.