The CPU cooler is the one component that largely determines how well the processor can deliver the promised performance. You provide a proper cooling solution and get the most out of it.
But in a bay full of coolers, how do you pick the one you need?
Well, in this article, I'm going to get the inside scoop on how you should choose a CPU cooler.
Types of CPU Coolers
For starters, the CPU cooler keeps the temperature within a safe threshold to make sure the processor operates without a problem. It's the very part that sits on top of the CPU clamping on the motherboard. It continuously dissipates the heat generated by the processor. Some CPUs, however, such as Ryzen 5 5600, Core i5 13500, and others, ship with a cooler.
Commonly, we classify CPU coolers into two types — Air & Liquid coolers. Both are widespread in the PC industry. But some factors like price, performance, and compatibility set them apart. Though, they are downright essential where it's due.
To paint a picture, let's take a quick look at air and liquid cooler's pros and cons:
Liquid Cooler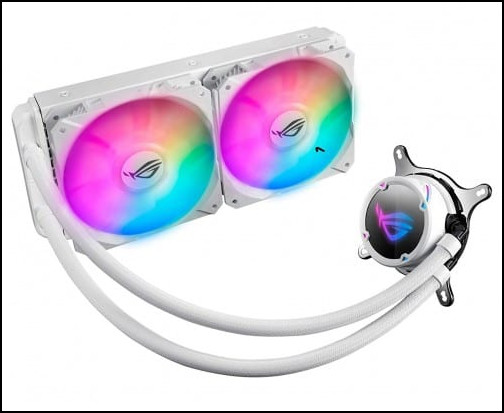 Pros
»

Ensures maximum cooling efficiency.

»

Less concern about clearance in the CPU socket area.

»

Aesthetically way ahead of air coolers.
Cons
»

Comes at a higher price.

»

Less reliable than air coolers. Always the possibility of pump damage and radiator leakage.
Air Cooler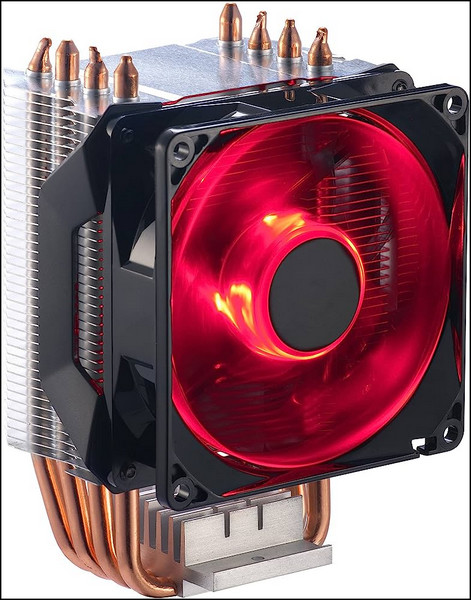 Pros
»

Air coolers offer the best price-to-performance ratio.

»

The ideal choice for budget builds.

»

Longevity is higher than AIO. It can last a decade.
Cons
»

Cooling capability is lower than AIO.

»

Some coolers create a clearance issue around the CPU socket.
How To Pick The Right CPU Cooler
Check The Socket
Before anything, you need to know the CPU better. The first step is to inspect and note down the socket information. Different generation CPUs from Intel & AMD do not rock the same socket. You'll find this information on the CPU and motherboard manufacturer's website.
For example, Intel's 11th-gen and 12th-gen are compatible with LGA 1200 and LGA 1700 sockets, respectively. So the coolers designed for LGA 1200 socket won't be installed on LGA 1700. However, The good news is that almost every cooler gets updated with brackets compatible with the latest CPU socket.
How Much Can You Spend
Your budget might be the most critical aspect while setting sail for a new CPU cooler. Practically all decisions encircle the money you are willing to spend.
Let's say you want a decent cooler around $35 to $40. You can't simply expect to purchase an attractive, high-performance AIO. But good air coolers are available in that range. That's what you should aim for with this allowance.
Extend the budget up a notch, like $60 to $80, and now the doors for the air cooler and AIO is open for you. Needless to say, when money constraint gets out of the way, you can literally choose any cooler from the market.
Consider Cooler Dimensions & Clearance
CPU socket is checked, budget is sorted out, so what's stopping now? Well, physical dimensions and compatibility need to be addressed.
You see, not all PC cases support every CPU cooler. For instance, mATX chassis is mostly suitable for 240mm radiators or single-tower air coolers. ATX cases, however, can easily house a 360mm rad.
Now, to stop this confusion or to buy a new case to fit the cooler, you should always check the cooler's length, height, and weight and match it with the case dimension. Check if the cooler leaves enough room to let the RAM modules sit correctly. PC case manufacturers clearly state the correct measurements to narrow down a compatible cooler.
Focus On Cooling Capability
How would you feel if the cooler you've just bought couldn't handle the heat generated by your CPU? A big disappointment. Yes, it is.
Lack of proper investigation on cooling efficiency might put you in such a situation. To avoid this, here are my two cents.
First of all, go to your CPU manufacturer's website, whether it's Intel or AMD, and look up the TDP (Thermal Design Power). Now seek a cooler with a rating higher than the processor's TDP.
To give you an idea, for Ryzen 7 7700, which is a 65W CPU, by the way, I would always go for at least a 95W TDP cooler. Always spare some headroom for an excellent cooling solution. Worth noting Intel and AMD determine TDP differently.
Speaking of cooling capability, it's difficult to say which one to get without proper testing. Though with, a careful look at the specification can give you a good insight about the cooler.
Regarding air coolers, always look for higher fin density in the heat sink, as it enhances the cooler's ability to dissipate more heat. Also, check how many heat pipes run through the actual air cooler. Remember, more heat pipes are better. Typically, mid-range coolers incorporate 3-5 heat pipes, whereas high-end ones such as Noctua NH-D15 or DeepCool AK620 come with six heat pipes.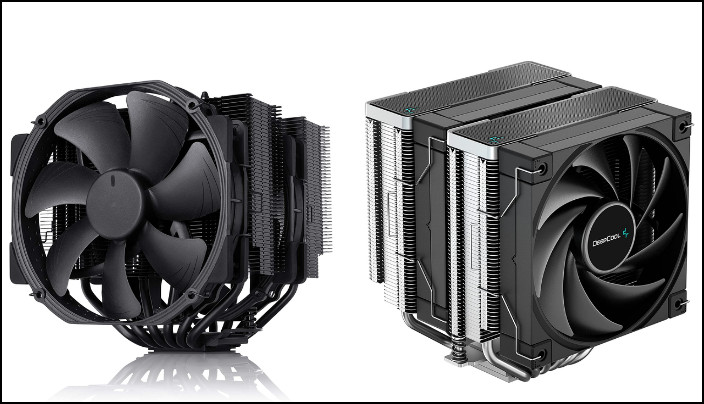 Touching on Liquid coolers, open loop, A.K.A. custom liquid cooling provides the best performance but at a premium price. It's more of an enthusiast choice.
However, AIO is the alternate solution at a discounted cost with minimal maintenance for the masses. Radiator size and pump type make all the difference in performance. Namely, an AIO with a 240mm radiator will always cool the CPU more effectively than a 120mm one. The general rule of thumb is that a bigger radiator has better cooling capacity.
On an additional note, try to avoid 120mm AIO coolers altogether. They don't worth it. Get a decent air cooler instead.
Noise Level Is Important
Moving parts make noise — that's the law of Physics. And that makes no waiver for CPU coolers.
But when does it make a difference?
See, if gaming is all you care about, fussing over cooler noise should not make a night and day difference. But if you are a creator, however, such as voice recording, video editing, exporting, and such, a quiet system will make life a lot easier.
You know, coolers with larger fan sizes will always prevail in terms of background noise. Bigger fans can pull more air than small-radius fans, retaining the same RPM. So, a 140mm fan will move air more silently than a 120mm fan.
Aesthetics
The appearance of a PC build is relative. Some people love flashy RGB on the cooler fans, pump, or heat sink cover, whereas others dig classic sleek-looking black components with no extra bling.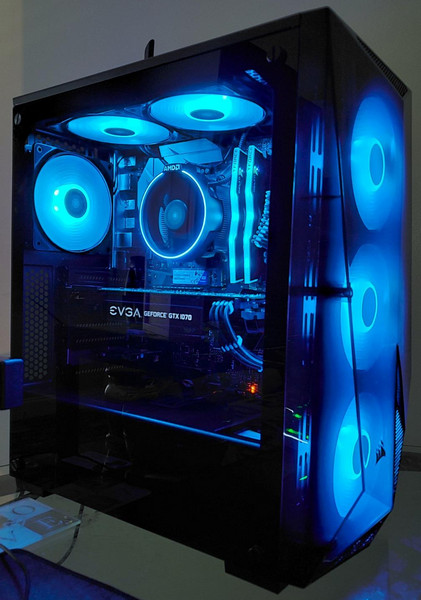 Talk to Experts
If you're still struggling to choose a cooler, talk to experts. Explain your purpose and regular workload so that you can get the perfect suggestion for a CPU cooler. You can communicate with us as well via mail or in the comment box.
Cheers!