Are you a regular user of Microsoft Office products? Or an occasional one?
Whoever you are, you might face "Sorry, we are having some temporary server problem" out of the blue while activating Microsoft Office. It's pathetic when you are in the middle of something, isn't it?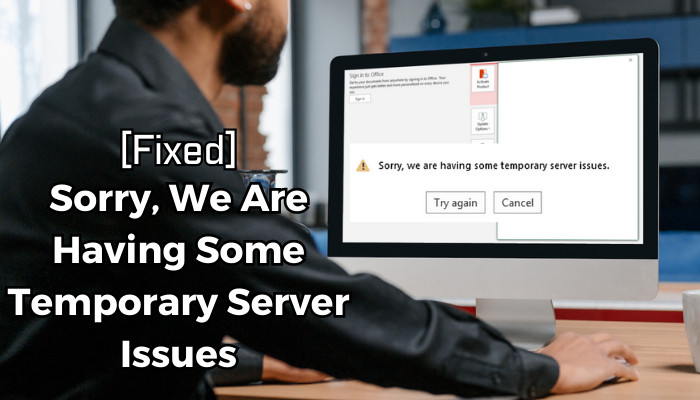 But don't worry. Being a technical support engineer, I had to solve this issue quite a lot. I will provide you with the quickest methods to fix this irritating prompt problem.
So. without further ado, let's dive in.
How to Fix Microsoft Office 365 Apps Activation Error
Microsoft Office 365 requires the users who purchased the license for the office suite to register the product with the Microsoft server. You can register for Microsoft 365 using Microsoft Word, Powerpoint, Excel, or any Office application.
But Office 365 may fail to register the license at times. So, why am I seeing Office 365 "Sorry we're having some temporary server problem error"?
The Office 365 "Sorry, we are having some temporary server problem" happens mainly due to lost or unstable internet connection issues. Corrupted Microsoft Office files or misarranged internet settings are some of the other possible reasons too.
So, before you start, verify your internet connectivity because you can't sign in to your Microsoft account and activate the product without any internet connection.
Quick Fix: To quickly fix Microsoft 365 Apps activation error by resetting the internet, press the Win+R key on the keyboard, type cmd & hit enter. Type ipconfig /flushdns and hit Enter. After that, type netsh winsock reset and press Enter. Restart the PC & check if the activation issue persists.
If you are still getting the same error pops up and clicking Try again keeps you in the same loop, then follow the other advanced solutions that will definitely fix the problem.
Here are the solutions for MS Office 365 app activation error:
1. Run Office As an Administrator
I have succeeded a couple of times in getting rid of temporary server problem issues by running the Office application as an administrator. Check if this works for you.
Here's how you can do this:
Press the Windows key (Winkey).
Type Word, Powerpoint, Excel, or any Office application.
Right-click on the application and choose Run as administrator.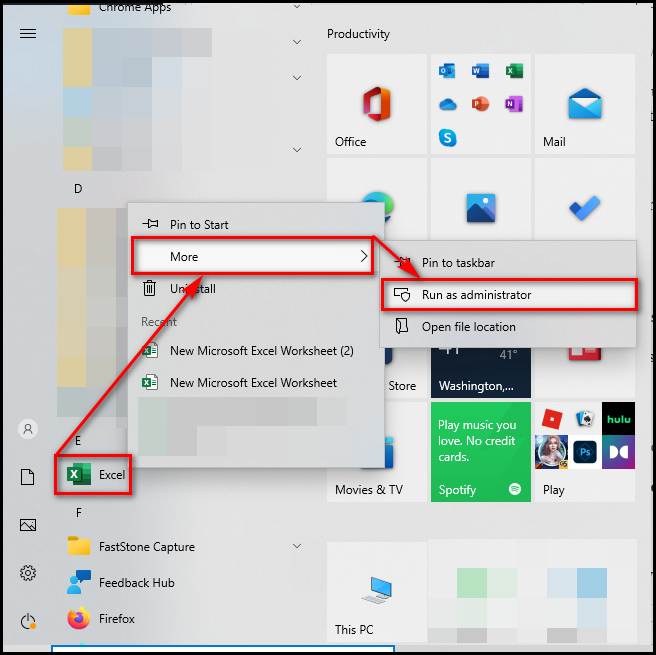 Now try to enable the license verification. Check if the problem is resolved. If not, move to the next one.
2. Disable the Microsoft Defender Firewall
Microsoft Defender Firewall helps you protect your device while on a private network. So, sometimes, people face the temporary issue because of this.
You should disable the Windows Firewall that is enabled by default.
To do this, you have to:
Click the Start or Search key and go to Settings.
Select Update and Security.
Choose Windows Security, and select Firewall & network protection afterward.
Click Private or Public network (the active one).
Toggle off the Microsoft Defender Firewall.
Close the window and check if the problem goes away.
Note: Make sure you uncheck the box that says "Blocks all incoming connections, including those in the list of allowed apps" under the incoming connections section in the "Private network" tab.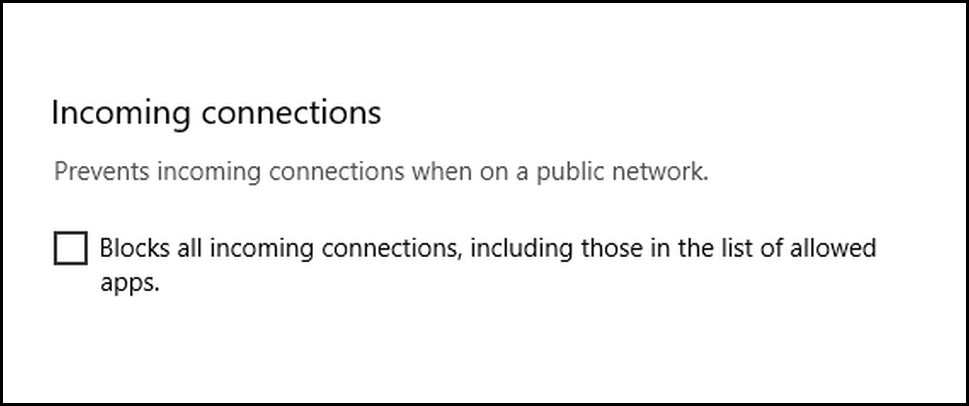 Sometimes, logging out of the Office application & then sign-back in resolve the activation error. If the above steps are still fruitless, follow the next solution to get the fix.
3. Sign Out of Office and Re-Login
It is a tested solution that if you can't activate an app or facing errors related to it, signing out & then logging back in with your credentials can resolve those issues most often. You can try this method to resolve the Office 365 activation's temporary server issues.
Follow the steps below to log out & sign back in Office:
Launch an Office app.
Select your name and profile picture from the top right.
Click on Sign Out.
Open the Office app again.
Go to File > Account > Sign in with your Work or School account credentials.
After successfully, logging in, try activating Microsoft 365 again. This time it should work like a charm.
However, if the result doesn't click out, disabling two-step verification can solve the activation issue. Keep reading to learn how to do this.
4. Disable Two-Factor Authentication
Enabling two-factor authentication in Microsoft accounts is highly recommended for adding an additional layer of security. If your account has two-factor authentication enabled, make sure you disable it this time, to workaround temporary server issues during activation.
Here are the steps to turn off 2FA:
Go to the Account Manage page.
Log in again if required.
Scroll down until you find Two-Step Verification under Additional security.
Click on Turn off for the two-step verification.
Click Yes when a pop-up window appears and want to know if you're sure to disable it.
Launch Microsoft Office and enter the activation key. As you have successfully disabled two-factor authentication, you might be able to proceed to the following method after activation appears.
5. Check the Time Zone
We perform big tasks and go through more challenging steps to solve a problem most of the time. But we forget to check if there is an easier way to resolve the issue.
Once I had to clear CMOS to reset BIOS & after hopping into Windows, I launched Rainbow Six Siege. But both Steam and Ubisoft Connect failed to launch. Because the year was 2019. After correcting the date & timezone all was smooth.
Like those gaming clients, an incorrect time zone can also cause MS 365 activation problems. So, before you activate your license, make sure the time, date, and time zone are set correctly on your system.
If you find a fault there, you have to:
Right-click on the time and date at the bottom-right side of your screen.
Choose Adjust date/time.
Check Set time automatically and then Set time zone automatically.
If you still see incorrect times and dates on your device, go to Adjust date/time again and change them manually this time.
6. Use The Office 365 Support and Recovery Assistant
The Office 365 Support and Recovery Assistant works by running tests and stuff to figure out what is wrong and offers the best solution for the detected problem. It can fix many issues or at least tell you how to fix them.
All you need to do:
Search 365 Support and Recovery Assistant (SaRA) on your browser and download the installer file.
Launch the installer and click Install when the dialogue box opens.
Select I Accept to accept the service agreement.
Click Yes when prompted by the UAC.
Follow the instructions that appear on your screen and complete the Recovery process.
Open Microsoft Office and check if the problem disappears. If not, keep moving to the next ones.
7. Repair Microsoft Office Apps
As mentioned above, corrupted Office files can cause issues with the activation. Luckily you can repair Office apps from Control Panel.
Follow the steps below to repair MS Office apps:
Search Control Panel and open it.
Select Uninstall a program.
Click on the office file & select Change from the top.
Select Yes when prompted by the UAC.
Pick Quick Repair and hit Repair.
It can take some time, so take a drink of coffee in the meantime. After the repair, retry the activation. If the corrupted files get fixed, it definitely should resolve the issue. In fact, if you get stuck on We're getting things ready error in Office 365, this step can solve that too.
If everything goes in vain, you can try to reset Microsoft Edge by going to Settings & clicking Reset settings to restore to their default values. After completing the process, quit Edge & try again to activate the Office app.
If none of the solutions helped you activate the license, i.e., fix Office 365 temporary server down problem, it's time to contact Microsoft support. Microsoft team will help you to get over your situation.
But sometimes it takes longer than you think. So, have patience. If they can't solve your problem immediately, the support staff will fix the problem for you and inform you through email.
FAQs
How to update Office 365?
Launch the Office app you want to update. Click on the File from the top left ribbon when you are on a blank page. Select Account from the bottom left side. On the right side, you will find Office Updates. Click on Update Options & select Update Now to update the Office app.
How to Uninstall an Office 365 app?
To permanently remove a Microsoft app, open the control panel > click on Uninstall a program > find the Office app you want to delete > select the app > right-click on it. Click on Uninstall to complete the process.
Will you lose your files if you uninstall Office 365?
If you require to uninstall any Office 365 app, you can do that without worrying about losing files.
Uninstalling Office 365 won't remove any files or workbooks you created using the app on your computer.
Conclusion
Office 365 is every day used by small companies, big companies, students, and officials. It's not uncommon that you are having this issue for the first time, and you may face this problem after solving once for many reasons.
But I have mentioned every way of solving the Office 365 "Sorry, we are having some temporary server problem" error. Whoever reads this article, I wish you solve the problem by following the troubleshooting suggestions.
Let me know if you have solved your issue. Besides, if you have further questions, drop them in the comment box.