The Corsair ICue is the best software for controlling your PC and its components. You can check and customize the various aspects of your PC very efficiently with it.
But the software sometimes can show some errors and complications while running. These problems can occur because of not updating the software or simply because of antivirus software blocking the process to open.
I can assure you that the software issues are easy to resolve. You can fix your problems by simply updating the app or other manageable solutions, which I shall give you.
What is ICue Software?
Corsair ICue is software for controlling and monitoring every detail and part of your PC. This software is for customizing and checking PC stats very efficiently. It helps you to select RGB lightings and have a good gaming experience.
The software can sometimes stop working or not respond appropriately.
Keep reading, As I will guide you to learn everything about the ICue software issues and provide you the 100% easy solutions for them.
But before that, Download Corsair iCUE to get updated information on your battery usage, Fan speed, clock time, and temperatures of your Corsair Components.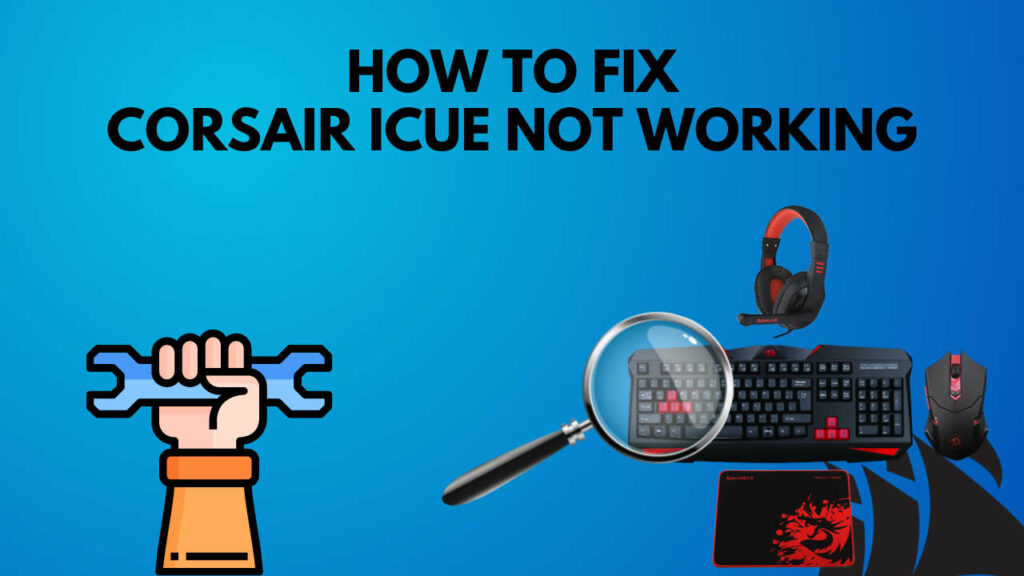 Possible Issues with ICue software
The ICue software is a tremendous app to use for your PC's customizations and monitoring. Many problems can occur in the software, and some of them are easy to fix. No matter what situation it has, you can quickly solve them on your own.
You can also Download Corsair Link to monitor your PC fan speed, temperature, and cooling system of your Corsair PC.
Here are some common issues with ICue software-
ICue is not detecting fan: The software can sometimes not detect the cooling fans you are using. This problem is a common issue with the software which, happens because of software conflicts. Usually, not updating the BIOS or the software can cause this issue to occur. You can simply rearrange the fans on the hub to fix this problem.
ICue is not detecting the device: The software can sometimes have difficulties seeing its hardware because of its software problem. This error usually occurs if your hardware does not support the software or simply because it is not connected to your device correctly. Issues with your device are a common cause of this problem as well. Other reasons like Bad USB ports, unresponsive peripherals, and the software not having control can be the case as well.
ICue software won't open: if your software is not opening, some antivirus software prevents it from opening or because the Utility engine has not been installed correctly. Another cause is because your Ui scaling is turned on. This problem is also easy to fix on your own
ICue Software is not working correctly on startup: This problem is caused very quickly because of using some other RGB setting software. If you use other RGB software that controls your hardware, then the two software can get mixed up on commands and not work correctly on startup.
How to Fix ICue not working Issue
ICue software can stop working because of many problems. The solutions to these problems are elementary, and I can assure you that you can quickly solve the problem in a jiffy if you follow the steps.
This problem can occur because of various things such as Ui scaling enabled, incompatible hardware, un-updated software, and so on. Whatever the question is, follow the steps to fix your software from not working correctly.
Also, check out our separate post if your NZXT CAM is not working.
Here are the steps to fix your ICue software from not working:
1. Repair Corsair Utility engine
If the Cue installation problem causes the problem, then you can fix the machine to make the issue go away.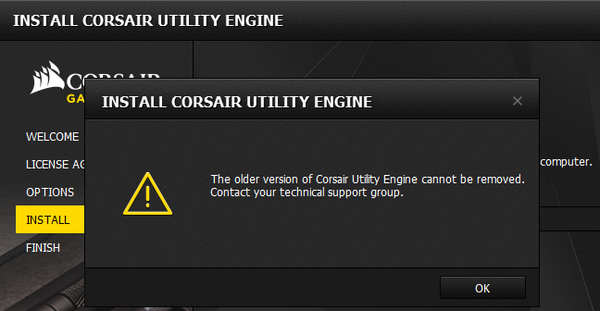 Here are the steps to repair the corsair utility engine:
Go to the control panel.
Search for the software
Right-click the Corsair utility engine and select repair. Go through the processes and repair the engine thoroughly.
2. Change USB port
Bad USB ports can be a problem for your software to not function properly. If you have bad USB ports, then the software cannot read your PC's hardware that causes the software not to read your device and not function properly. So, change the USB ports if they are damaged or not working correctly.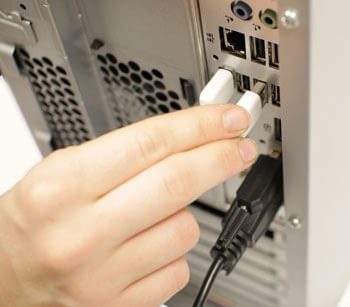 3. Check hardware compatibility
The software will not work if you have the wrong hardware connected to your PC. ICue manages and customizes your hardware, but if your hardware does not support the software, you can not use the app properly, and it may lead to the software having issues working. So, check your hardware compatibility before using the software.
4. Change BIOS switch
Changing the BIOS switch is another solution for your software. Your BIos switch can cause your software not to work correctly. To fix the problem, Go to your BIOs settings and change the settings. This problem will be resolved by changing the BIOS because it sometimes prevents the software from functioning correctly.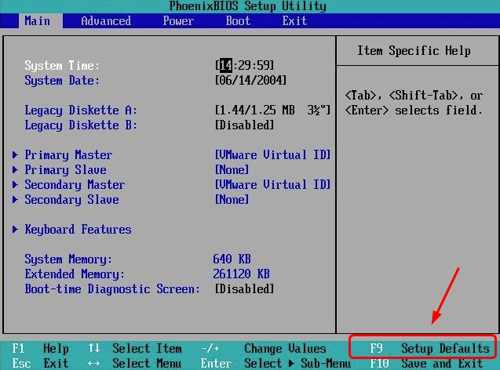 Also, check out our separate post on how to fix Logitech G Hub not working.
5. Reinstall device drivers
Your device drivers may be a cause for your software not working. If this is the case, then you can reinstall the device drivers to fix the problem.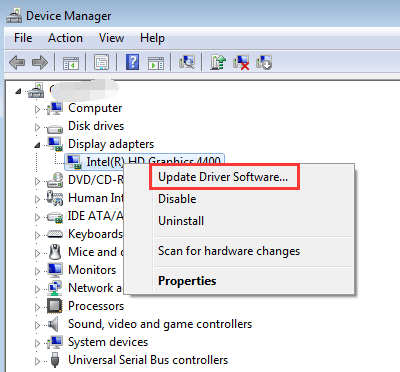 Here is how you can do that-
Go to the device manager.
Expand the device section you want to uninstall
Select the device and click uninstall
Install them again and see if it works.
6. Update the ICue software
your ICue software will face difficulties working if you do not have the latest version installed on your PC. It is one of the most common problems for the software not to function correctly. If you do not have the newest version of the software installed, go through the software's settings and update it to its latest version to work correctly.
Also, check out our separate post on how to fix MSI Afterburner not working.
How do you reset ICue software?
ICue is an excellent software to use. Sometimes, it can cause some problems that you can get rid of by resetting the software. You can easily reset your software on your own.
Here are the steps to reset the ICue software:
Press the Windows key + R to open the run command
Type %appdata% and search the software's folder.
Delete the Corsair folders in the window.
Re-open the Run command and type %localappdata%.
Delete the Corsair folders you find.
Open File Explorer and go to C:\Program Files (x86)\.
Delete the Corsair files you see.
Press Windows Key + R to open the Run command.
Type Regedit in the Run Window, then click ok.
Go to HKEY_CURRENT_USER\Software\ and delete the Corsair software.
Also, check out our separate post on how to fix Ryzen Master not working.
How do you sync ICue software?
Corsair ICue enables advanced lighting syncing for its vast specs and ecosystem. You can sync other companies' software to sync with the ICue software. The Asus Aura sync is a software you can sync with the software and have advanced lighting performance.
Here are the steps to sync ICue software:
Install the latest version of ICue software.
Minimize the software and install Aura sync latest software.
Go to the ICue settings after installing the new software.
Enable the software control and open Aura sync.
Click the link button and then save the changes.
Does Corsair ICue affect performance?
The software uses massive GPU acceleration, which helps with the boosting of your CPU. This boosting can somehow affect the performance. The 3.19 version of the software has this issue to slow down the implementation and impact your FPS.
If you have a 3.19 version of the software, you can go for the 3.18 version and be free from this problem. However, you can encounter many CPU lag issues while using the software, mostly because of playing high-load games.
How do I use ICue to use less CPU?
ICue software can take up many spaces in your PC, which causes CPU lag. The software takes up a hefty amount of memory and increases CPU usage a lot. You can see this issue with the software, and it is solvable too.
Go to the software's settings and disable the software mode. It tends to cool down our CPU usage and makes your performance more clear. You can see CPU utilization from this, and it will make the software use less CPU.
Here's how you can monitor CPU GPU temperature.
FAQ
Question: Is ICue software bloatware?
Answer: ICue software is no bloatware, but it may consume a hefty amount of space on your PC. For example, it takes up quite a lot of room for your LED lighting settings and many other options, taking lots of space to function.
Question: What is the SDK in Corsair ICue?
Answer: SDK is a software development kit that helps to dictate different programs to control lighting. ICUe software can dictate your lighting effects, So it contains an SDK.
Question: What does re triangle mean in ICue software?
Answer: The Red triangle means that there is a problem connecting your device to your software. If your software cannot detect the hardware you want to click, then the red triangle will show.
Final Thoughts
ICue is an excellent app to use, but sometimes it causes many problems that can be irritating to bear. The issues are not very big, and all of them are solvable on your own.
You can easily make the issues of your software go away and have a clean performance. The solutions I gave are very elementary, and you can do it quickly. These problems can sometimes kill your runtime mood, but I can assure you that you can quickly get rid of the problem you face with the software if you follow the steps.