You came across something interesting on the internet and wanted to share it with your friends through Discord. As you chose the files to send, Discord started compressing it, and it's stuck ever since.
That's just annoying.
So, I researched and found a solution to the problem myself.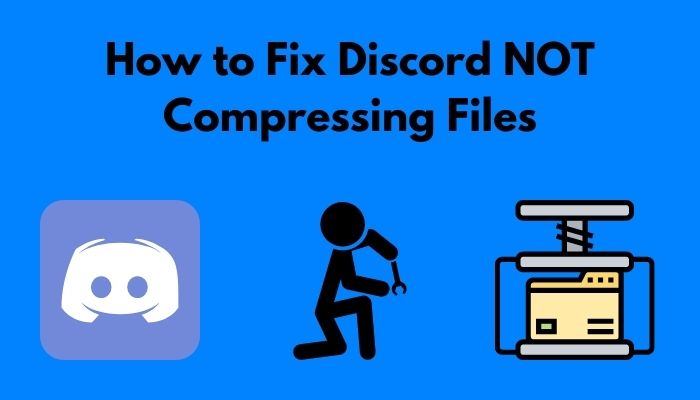 Why is Discord not compressing files?
Discord compresses user files over a specific size to save space as it accommodates them in its server. Compressing images and videos of larger sizes requires time. As a result, Discord gets stuck compressing the larger file due to its limitations.
Stick with me to the end and read the whole article to solve Discord won't compress file issues.
Check out our post if you want to know if your friends blocked you on discord.
Why Discord Compresses Files?
Discord has almost 7 million servers and over 150 million users. To host the servers and user files, Discord limits the shareable document size without compression to 8MB. So, to accommodate these files in Discord's server, it compresses files over 8MB to save space.
As a communication platform, Discord is used by millions of users daily, and it is flooded with tons of images and video files within it's servers.
These files are hosted in Discord's server permanently, which requires a lot of space and resources. To accommodate user files within it's capacity, Discord needs to compress them from their actual size.
Discord app will scan every file you share with your friends or servers to measure their size. If they are over 8MB, Discord will ask If you want to compress them or use the Nitro sharing service.
As Nitro is a paid service, not everybody is interested in using it. So, you've to compress the files. But, don't worry, the Discord app has a native compression service that will help you o it.
Just select the compress files option, and it'll be compressed and uploaded automatically. But, sometimes Discord gets stuck on compressing files dialog, which I'll discuss in a second.
Check out some interesting discord commands for your server.
How to Fix Discord NOT Compressing Files
As I've explained, several reasons might cause the Discord app to get stuck on compressing files. Now, I'll give you the guideline to solve these issues.
Here are the steps to fix Discord not compressing files:
1. Use a Stable Internet Connection
Use a stable internet connection for using the Discord app.
Contact your network admin and ask for their help to resolve the network connection issue if you're only facing it while using Discord. Unstable internet connection sometimes costs in RTC Connecting problems too.
Check your router for any troubleshoots. If necessary, restart the router and see if the problem still occurs.
You can also contact your Internet Service Provider (ISP) to resolve any connectivity issues.
Check out our separate post on how to get rid of IP bans on Discord.
2. Update the Discord App
Check the version of the Discord app installed on your device. If the app is outdated, update it through the app user interface.
To update the Discord app, follow these steps below:
Open Discord app.
Press the Ctrl+R keys on your keyboard to refresh Discord's interface.
Click Yes if the Download update prompt is shown.
Close and re-open the Discord app to install the updates.
Or, if you're interested, you can also update it by downloading the latest Discord app from the official website.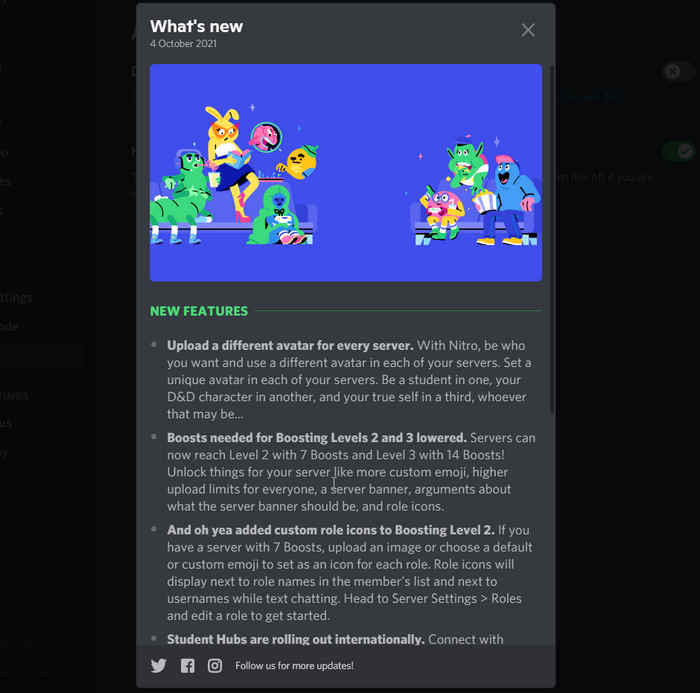 Check out the easiest ways to fix Discord Entry Point Error.
3. Check for Corrupted or Encrypted Media Files
Check if the file you want to share is less than 8MB or is not encrypted. If your internal storage is encrypted and you want to share any files from it, you'll face the forever compressing issue.
So, if the file is encrypted, decrypt it first and then try to share it.
Or, after decrypting the file, you can compress it using any third-party compression tool to make it less than 8MB.
Avoid compressing big files through the native compressor of the Discord app. It is not a compression tool, so it'll have issues if you throw anything at it.
Check out the easiest way to fix discord krisp not working.
4. Use Alternative Sharing Platforms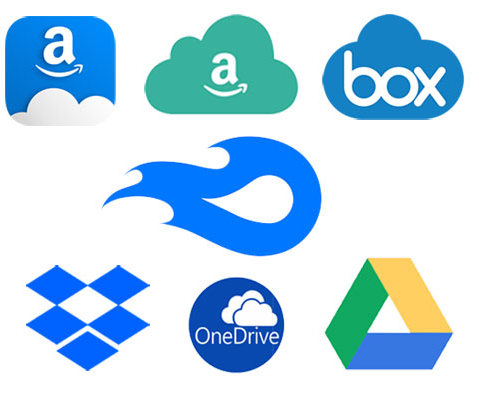 If you choose to use an alternative file-sharing technique, you can avoid the Discord app not compressing files permanently.
Discord app won't allow you to share files of more than 8MB for a cause.
But, you can use alternative file storage websites like Google Drive, Mega, MediaFire to store document files.
And Imgur, Google Photos, Dropbox to store your images, pictures, and memes, then share the link of that file to your friends through the Discord app.
So, your Discord won't open on startup? Quick fix discord not opening issue on Windows, Mobile
These websites have a great potential to solve the issues regarding file sharing limitations. Just upload it to any of these websites and then share the link with anyone you choose.
You can also limit the audience of these files you choose to share based on your necessity.
Try these alternatives as Discord isn't expanding file sharing limitations anytime soon.
Check out our awesome guide to fix notifications not working on discord.
Why is Discord Stuck on Compressing Files?
Images from iPhones are such a type; it is irresistible of compression. Also, if the file formats are not supported by Discord, it can show a dialog forever as the compression service tries to compress it continuously.
As I've told you before, the Discord app converts files that are only more than 8MB in size. It reduces the size of the files, which isn't visually noticeable.
Also, Discord removes the metadata of the files you share in it. The metadata of an image can also make the file size larger. It contains information about the date, time, and location of where it was created.
It removes metadata as a safety measure for it's users. Discord admins monitor many shady servers for any inconveniences.
Check out the easiest way to add custom game in Discord.
Here are the reasons of Discord getting stuck on compressing:
Unstable Internet Connection
The most common issue for getting stuck on a connecting screen is an unstable internet connection.
Discord uses its native algorithm to compress files. It needs to be connected to it's servers through the internet as long as it's compressing. If an unstable connection terminates the compression, it gets stuck on the compressing screen.
If you're using public wi-fi, you'll most likely face this issue. 
Is Discord putting too much stress on your CPU? Here's how you can fix high cpu usage of discord.
Outdated Discord App
If you use an outdated version of the Discord app, you can face forever compressing files.
An outdated version doesn't have the latest compressing algorithm support. As a result, you might get stuck on the compressing files dialog forever.
Corrupted or Encrypted Media Files
Check if the files you're trying to share through the Discord app are corrupted or not.
Sometimes corrupted or broken media files can cause compressing forever issues. This issue also occurs when the media file is written in a new format or has encryption that prevents compression.
These are the probable cause for the Discord app getting stuck or not compressing files.
Follow our guide to fix Discord not working without a VPN.
FAQ
Question: Does Discord compress Images?
Answer: Discord compresses every file which is larger than 8MB in size. It compresses the metadata and very subtle visual changes using Discord's own file compressing algorithm to save space and accommodate all user data in it's servers.
Questions: What is Discord's file limit?
Answer: Discord's limit for uploading a file is 8MB. However, if you choose to subscribe to Nitro, Discord's authorized sharing service, you can upload a file up to 50MB.
Final Thoughts
I've explained all the reasons and fixes related to Discord not compressing files. I hope it'll solve your issue.
Find the problem and then apply the solutions accordingly.