Are you facing the unusual movement of your mouse?
Is this issue hindering your gaming experience?
Then you have come to the right place. As I have the easiest solutions to your problem.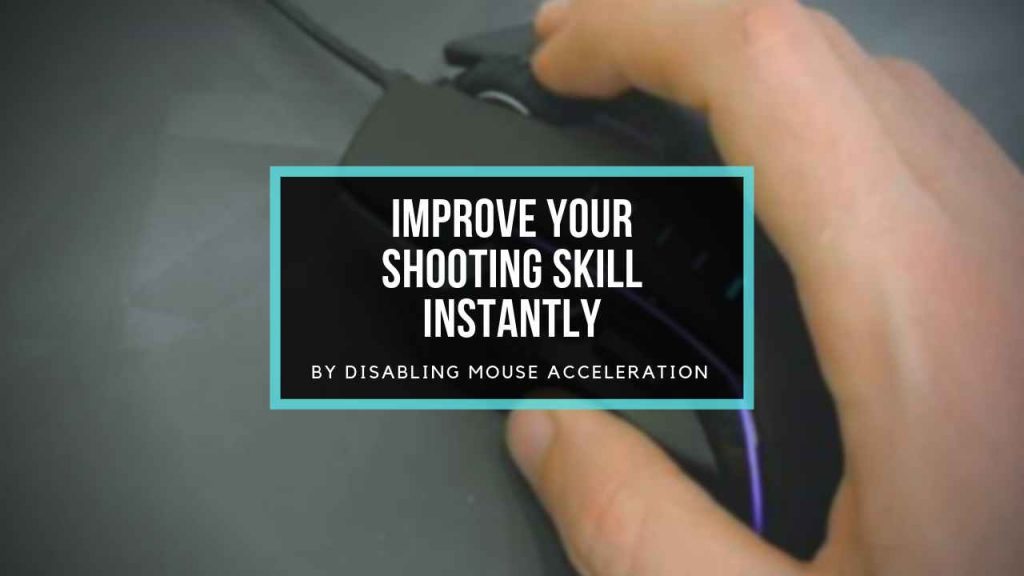 Mouse acceleration has become a very important issue for Gamers. It can hinder your gaming experience drastically.
If you have played any good First Person Shooting game (where you need to have precise aim) then, I am sure that you have seen the message saying something like, "Disabling mouse acceleration on your computer for better aiming".
In this post, I will explain how to disable mouse acceleration in Windows 10.
What is Mouse Acceleration?
In windows mouse acceleration is also known as pointer precision. Microsoft has provided us with this feature from Windows XP till the latest version of windows now
Your question might be:
What exactly is mouse acceleration?
Well, Pointer precision is a feature of Windows which helps to make the mouse pointer move on the basis of both distance covered and speed of moving the mouse.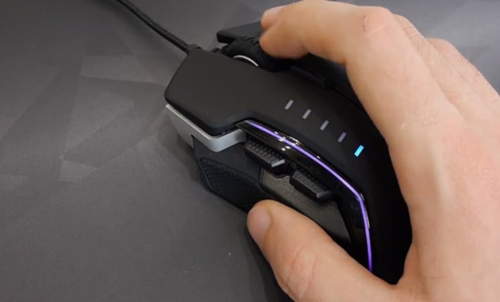 When you enable mouse acceleration, the mouse pointer covers less distance for slower movement and more distance for faster movement of the mouse.
However, when this feature is turned off then, the mouse pointer covers a fixed distance for moving the mouse every inch.
You may ask how does this help?
Simple.
If you accidentally move your mouse slightly faster in the games you might miss hitting your target. As the fixed distance of the cursor is not affected by your fast or slow movement while the mouse acceleration is disabled, there are fewer chances that you'll miss hitting your target.
Can it help or hinder your performance in games?
Mouse movements are more accurate when mouse acceleration is turned off.
Most PC gamers keep mouse acceleration disabled to achieve precise mouse movement.
It is obvious that:
Mouse movement will feel more natural and rational when mouse acceleration is disabled.
When mouse acceleration is turned off, you won't need to think about the speed of movement of the mouse. You will be stress-free and ready to play games very easily as you can predict the movement of the mouse pointer for moving the mouse to a certain distance.
Like most other things, mouse acceleration also has both advantages and disadvantages. Here, I'm going to discuss some of them.
Trust me, once you get used to mouse acceleration, you can't go further without it. This will be like a part and parcel of your daily life.
Pro tip: If you find your PC getting very hot while running games then here's a simple solution to cool down your PC.
Advantages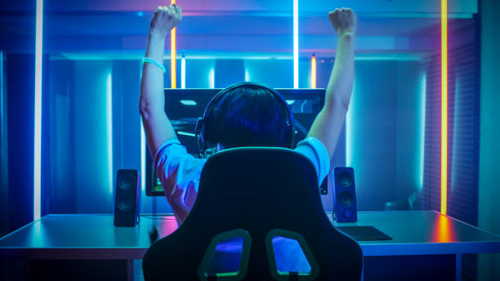 First of all mouse acceleration help you to move the cursor with less effort.
Doesn't it sound good?
Yes, mouse acceleration allows you to make the most use of the available space you have to move your mouse.
If you have a smaller mouse pad, no problem, just turn this feature on. And you won't feel the need for a larger one.
It is actually a great feature of windows. People generally use it for office work or just regular web browsing.
It's easier to move your mouse with the help of mouse acceleration as it doesn't require much energy to move the mouse. You simply move your hand a little faster or slower to achieve your desired results.
You probably have found yourself moving your mouse much for obtaining a longer distance in the cursor. But you don't need to do that when mouse acceleration is turned on.
Also, check how to fix discord hearing issues if you face this kind of problem often.
Mouse acceleration is of great use for those who scroll down the stock market ups and downs. Mouse acceleration is not a problem if you get used to it. You can utilize your space and you don't need to move your hand too much when this great feature is on.
By default mouse acceleration is enabled in windows and it's suitable for most users as most of them don't need precise accuracy in movements of the cursor.
Disadvantages
Mouse acceleration is somehow similar to a faster DPI(Dot Per Inch) or CPI(Counts Per Inch) of a gaming mouse which you don't need always.
It can often have a detrimental effect on your gaming experience
If you are playing any shooting game, then aiming accuracy can be badly impacted by mouse acceleration.
You may have heard the term "muscle memory" which plays a vital role in any task that requires precise movement. It allows you to make these movements precisely, without needing to think about them.
You may ask how does mouse acceleration affects our muscle memory?
Simple.
Muscle memory is developed through the repetition of a task. Inconsistent movement response created by mouse acceleration does not allow you to develop muscle memory.
If your muscle memory is not sufficient you will mostly miss hitting your targets in shooting games.
Mouse acceleration is a great pain for graphics designers, video editors, and gamers as these tasks require precise movements of the cursor.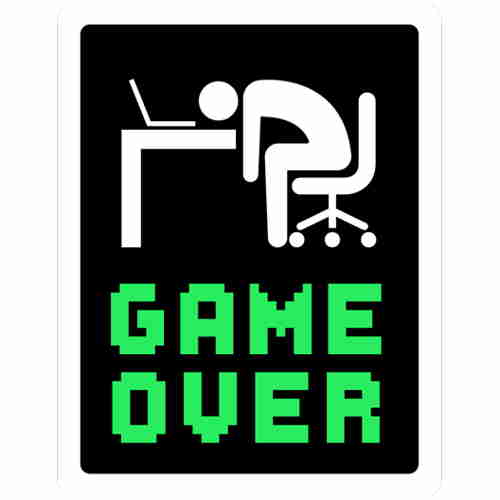 Pro tip: Step up your PC's gaming performance just by overclocking your RAM.
How to Disable Mouse Acceleration in Windows 10
Now that you have learned everything about mouse acceleration, it's time to know how to turn it off. And I'll also tell you how to turn it on in the later part.
It's simple:
You can easily turn off your computer's mouse acceleration just by disabling the pointer precision feature in windows.
Here are the steps to turn off mouse acceleration Pointer precision in Windows 10:
Go to the control panel in windows. You can search for it using the search box (Cortana).
Click on Hardware and Sound, inside the Control Panel, and then choose Devices and Printers.
Find your mouse named USB Optical Mouse from the menu of devices and printers. Right-click on it and choose Mouse settings.
Click the second tab named Pointer Options in the Mouse Properties window.
Uncheck the box next to Enhance pointer precision.
Click Apply, then OK.
Close all the windows including the control panel.
And you're ready to go!
Pro tip: Enable 144Hz speed on your monitor to boost up your gaming performance.
How to Enable Mouse Acceleration in Windows 10
Enabling mouse acceleration is easier than turning it off.
Here are the steps to enable mouse acceleration on your Windows PC:
Search for the mouse in the search bar of Cortana. Click on Additional mouse options.
Go to the Pointer Options tab
Check the Enhance pointer precision then hit Apply then OK.
And that's it. You have enabled mouse acceleration of your computer.
Also, check out how to get Student Discount for Netflix.
Fix for Your Bad Aiming in Shooting Games
You might ask?
How can a gamer use mouse acceleration and not face problems while playing the game?
I don't have it's a solution.
But wait. I can provide you with something else that can solve your problem.
You might be asking?
If you use a gaming mouse then you will have a DPI or a CPI button that will help you adjust the speed of the movement of the cursor. As a result, you won't need to use mouse acceleration you can simply control the speed of the mouse by using a dpi changeable gaming mouse.
As a result, you will have precise movement as well as you won't face any problem in moving your mouse. You will be able to adjust the speed of your mouse and also have accurate targets for disabling mouse acceleration at the same time.
​FAQ
Question: Why am I unable to shoot like a pro in FPS games?
Answer: The main reason you are unable to shoot like a pro in shooting games is that your mouse acceleration is turned on. You can follow the provided steps to fix your problem.
Question: How to turn off mouse acceleration?
Answer: Go to  Control Panel>Hardware and Sound>Devices and Printers and right-click on USB Optical Mouse. Then select Mouse settings and go to Pointer Options Tab. Now Uncheck the box next to Enhance pointer precision and click OK.
Question: Can I change my mouse DPI after turning off the mouse acceleration feature?
Answer: Yes, you can change my mouse DPI after turning off mouse acceleration.
Question: How to change Mouse DPI?
Answer: If you have a dpi button you can simply click it to change the DPI. otherwise, you will need to follow the steps given on my separate post on how to change mouse DPI.
​Final Thoughts
Mouse acceleration is a good feature but most of us are not comfortable with it. Many people use this feature and they get used to.
But the main problem comes when you are gaming.
Mouse acceleration gives you an unusual feeling while you are playing games and it's the main cause of your failure to miss easy targets in games.
Moving your mouse around will feel incredibly natural for turning this annoying feature off.
On the other hand, you'll miss the smooth movement that mouse acceleration was providing you for less effort.
Also, check out how to fix Nvidia control panel missing problems.