Does your VR headset Foam become dirty by sweat while you are using it? And you feel irritated about using the headset.
As a VR User, I have also faced this problem so many times.
Don't be frustrated with this issue. You can clean your VR headset very easily.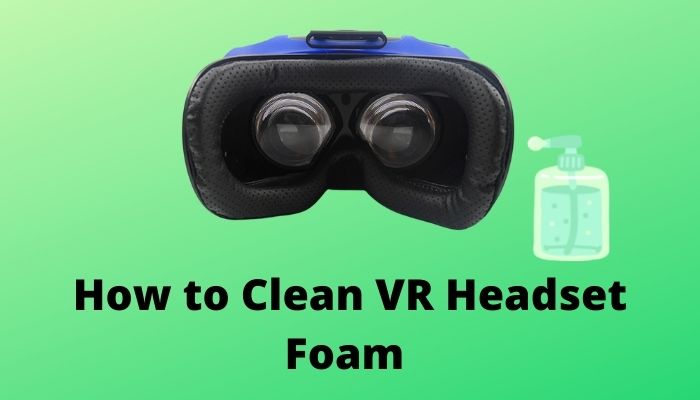 I will share my experience with you about the process of cleaning  VR Headset Foam.
In this post, I will write down the methods of VR Foam Cleaning. But, First, you have to know about VR headset Foam.
So, no further delay, Let's go to the Main Points.
What is VR headset foam?
The Foam is a Cover of Vr headset is made of Silicon. It uses medical-grade silicon. The foam provides Hygiene, Immersion for the Headset, and it also protects the headset. Users also feel comfortable with the VR cover foam.
VR foam is a silicon-made foam that is used in every VR Headset to make the Headset more comfortable when a user uses it on their face. The foam is pretty spongy, and it absorbs sweat or other liquid.
It's expected that when a user uses the VR headset, especially the users who explore a game or a virtual exercise show, they keep sweats. The highly absorbent foam absorbs the sweat and becomes unclean and dirty. It's become unhygienic too. It's impossible to use the headset.
In this situation, you should clean the foam of the VR headset. Cleaning your headset from time to time keeps your VR hygienic and in good condition.
It's a sensitive issue. You have to clean the foam very carefully.
Later in this post, I will describe how to clean the VR Headset Foam.
Here's a complete guide on how to Fix VR Black Screen.
How to Clean VR Headset Foam
You can't find any specific method for cleaning the Foam of the VR Headset recommended by anyone.
Because there are several methods to clean up the foam.
One important thing I always suggest you, always follow the instructions that are given by the manufacturers. You will find it on their official websites.
If you don't get any help from them, then we will search for the next steps.
Here are the methods of cleaning the foam of VR headset:
Follow the Manufacturer Instruction
When you purchase a VR headset, they provide a guidebook for the headset. In this book 
You will find the cleaning process of the VR headset. Though, different headset has different cleaning process.
Here are the suggestions from Oculus, Samsung, Vive about the cleaning process :
Oculus VR:
Oculus recommends you an anti-bacterial wipe to clean the foam. They are strictly prohibited from using any kind of alcohol to clean the foam. You can purchase an anti-bacterial cleaning wipe from the Oculus official store.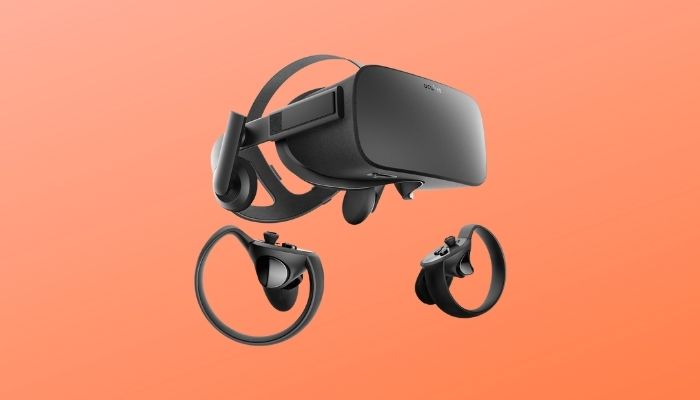 It's a six-pack microfiber cleaning cloth that removes the foam's dust, oil, or sweat. You can buy it from the store.
HTC Vive:
HTC Vive does not suggest buying any specific clothes; instead, they recommend a manual method to clean the Headset. They offer to remove the foam from the headset, clean it up with a damp cloth, and dry it at room temperature.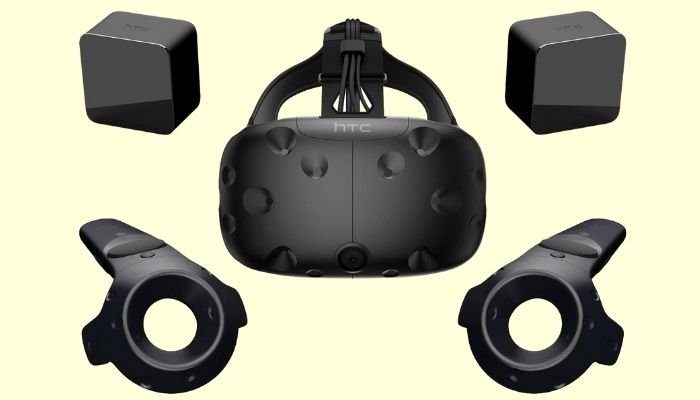 Samsung Gear:
Samsung does not give any suggestions about the cleaning process, but they recommend you keep the VR headset in a dry place and keep it safe from germs while using the Gear.
Other companies like Sony also suggest the cleaning methods on their website or the guidebook.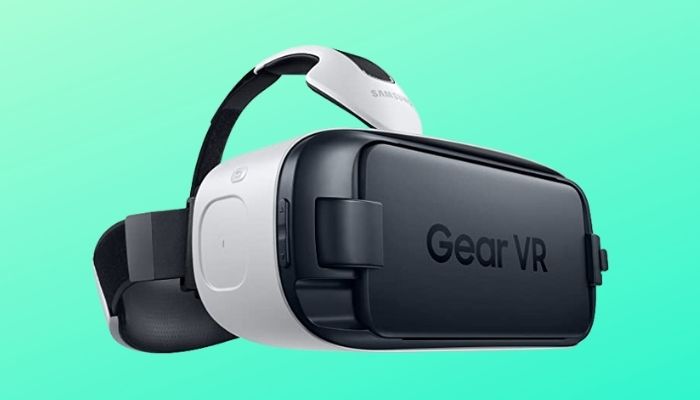 These are the recommendations from the manufacturers. If you are not satisfied with the suggestions or don't have any warranty issues, you may follow the manual instructions to clean your VR Headset Foam.
Here are some methods to manually clean up the cushion foam:
1. Remove the foam from the headset.
First, you have to remove the foam from the headset. As it's a sensitive issue, you should be very careful while you are removing the foam.
Here are some techniques to remove the foam:
Pull the edges of the foam very slowly.

Then remove the foam very gently from the headset.
Check out our epic guide on how to Fix a Blurry VR Headset.
2. Use a damp cloth for wiping.
After removing the foam, take a clean and soft cloth and  follow the steps given below:
Damp the fabric with cold water. The water should not be icy.

Wipe down the whole foam, especially noticeable at the dirtiest corner of the foam.

Don't use any soap or any kind of chemical liquid to clean the foam. It could be harmful.

Squeeze the water perfectly before starting the wipe process.
You can also use an anti-bacterial wipe to wipe down the foam. It can keep the cushion more hygienic.
3. Dry the foam in a room temperature:
You should dry the foam before you use it. After wiping down, keep the foam in a warm place to dry. If you are not drying it completely and reusing it, different kinds of germs could grow in it.
So keep it in a room temperature to dry entirely and always remember one thing, never try to dry it in direct sunlight because it may cause damage to the foam.
Once you completely dry the foam, join and connect it to the headset. Do it very carefully.
Now use the VR, and you will feel comfortable.
These are the steps for cleaning the VR cushion. But if you don't want to get in this trouble of cleaning, prevent your Cushion from being dirty.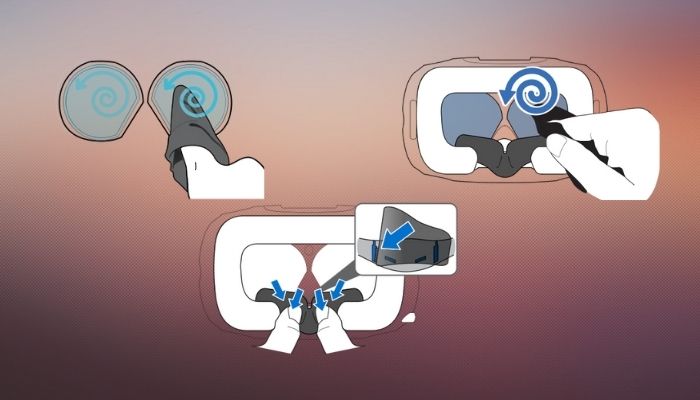 Here are some methods to keep your cushion away from dirtiness:
1. Use a Cover for a VR headset
To prevent dirt, sweat, or any other germs, you should use a Cover for your VR headset.
You will find lots of options for a cover. Different headsets have different covers.
Such as the Cover for HTC Vive is known as a Foam liner.
But always purchase the cover from an authentic shop or website. Most of the companies sell the covers in their official stores. You can buy one from there. Just order online and get it to protect your headset.
2. Clean the VR regularly
Cleaning the VR after it becomes so dirty is too awkward. You should clean the headset after you use it once. Always keep a dry and clean cloth for cleaning the headset every time you use it.
 This is very necessary for those who use VR for an extended period of time at once. If you use VR for 30 minutes or less than that, you don't need to clean it every time after using it.
3. Wash your headset cover
Your headset cover prevents dirtiness from your headset. But in this process, it becomes dirty by itself, so you need to wash your headset cover regularly after a few uses.  Remove the cover from the headset and wash it with water.
Wash it pretty gently. After washing it, dry it thoroughly before reusing it in your VR. These are the standard methods of preventing dirtiness from your VR headset.
Those sweating too much can use a headband to protect the foam from germs. You can Find a variety of headbands which is adjustable with your VR headset in different marketplaces.
You can use these methods to keep cleaning to prevent all kinds of Germs or dirt. But if you are not able to clean up your VR, Then, my friend, it's time to replace your VR headset foam.
Don't be afraid. Fortunately, you can find a VR cover pretty easily. Nowadays, every manufacturer makes a replacement cushion for their headsets. You can purchase it from their official website or any authentic e-commerce website.
Just order it online and when you get it in your hand, replace it with the old one. Your VR headset will be excellent.
Follow our guide on how to Fix VR Headset Not Working.
Conclusion
VR Gaming is now so popular globally, and its popularity is increasing day by day. The more time you spend with a VR headset, there is more chance to get your headset dirty. So, always try to keep your VR headset clean. In the post, I described elaborately about the cleaning process. Hope you find the article helpful and try the methods to clean up your Foam Cushion.