With the release of the exciting VR headsets like HTC Vive and Oculus Rift, gamers and tech geeks are engaging more in virtual reality gaming daily.
According to a survey and prediction modeling, it is expected that the number of VR users in the USA will be 60.8 million by the end of 2022, shifting from 57.4 million in 2021. Fascinating, isn't it?
Well, to play VR games, you need a VR headset. But can you play VR games without the VR headset?
Trust me; you're not the first one to be puzzled by this question. Being a VR user and expert for 10 long years, I find this a duty to clear things up for you.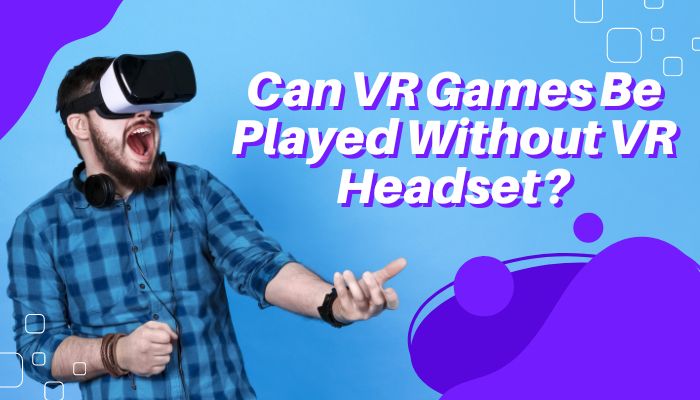 In this article, I'll go through all the possibilities of playing a VR game without a headset.
Tag along! I bet you won't be disappointed.
Follow our guide on How Much does CPU Affect VR
Is It Possible to Play VR Games Without VR Headsets?
It is possible to play VR games without a VR headset. You can play some games without the headset, but not all of them. However, you won't be able to experience Virtual Reality, but games can be playable in flat style.
Exceptional VR games like The Playroom VR don't require a headset. This game supports local multiplayer modes, which allow playing the game via Playstation VR's social screen; both PS VR users and other players can play this game together. Though, it is hard to find VR games that let you play without the headset.
Virtual reality games need VR-based hardware to play all the games. You will need a head-mounted display or a headset and controllers. The headset consists of two stereoscopic displays in front of the user's eyes to simulate a 3D space.
In 2010, Valve corporation developed a full VR game, Half-Life: Alyx, which was considered the killer application for VR games.
Check out our epic guide if you don't know how to Change Your Name on VRChat
Which VR Games Support Playing Without a Headset?
To play a VR game, you definitely need a VR headset. But some games might be playable without the headset. Though, you will miss the VR experience, which is the main thing of a VR game. You will know the differences between a full VR game and a cross-platform one.
Just look for two terms in the game — VR and VR Only.
Firstly, the VR term in a game indicates that the game can be playable with the whole VR experience. Additionally, you can play that particular game in a flat style, which is a normal gameplaying style.
Secondly, VR Only tagged games can only be played with a VR headset. You can't play any games without the VR headset or the controller tagged with the VR Only option.
From now on, try to look for these two terms whenever you want to play VR. Go for the VR-tagged game if you want to play a game in both styles. Choose the VR Only tagged game to play the game with a full VR experience.
So, I hope now you know what to look for to play a VR game without a headset.
But, before that, do check our latest post on the Watch 3D Movies on Gear VR
Best VR Games To Be Played Without a VR Headset?
There are several games that you can play without wearing a headset. Play games with VR or without VR; it depends on the gamer. As I have said before, VR Only titled games are designed to play through VR headsets. You can't play games in flat style on the VR Only entitled games by hook or crook.
So, which games support gaming without a VR headset on? Let's take a look.
Here are the games that don't need a VR headset to play:
1. The Playroom VR
The Playroom VR is a game by Playstation. You can play VR mini-games while you are playing the game. Playroom VR is an enjoyable virtual reality experience that reminds me of a futuristic Playstation remake of Nintendo's Mario Party.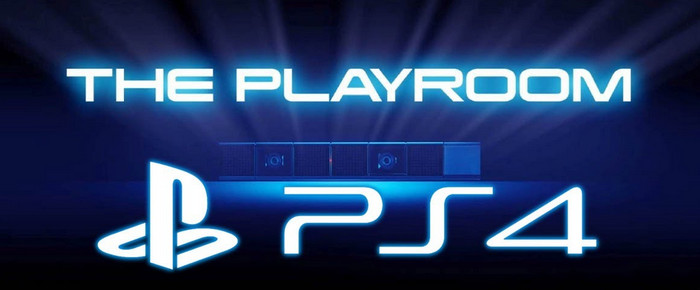 This game supports local multiplayer. You can play the game without the headset but have to play it using the PS VR social screen. To let you play a VR game without the headset is an innovative step from the Playstation.
Hats off to Playstation for that.
Also, check our separate post for fixing how to Fix PSVR Keeps Disconnecting
2. Skyrim
If you are a true gamer, you already know that a non-VR version of this game is available. Though, whoever owns the non-VR Skyrim version can quickly turn it into a VR game.
Skyrim is a revolutionized open-world game, and its immersive gameplay experience will take you to another level. But when you turn on its VR mode, it will take you furthermore. Though the VR Skyrim edition is the same game as the VR, it was created expressly for use on a flat screen.
3. Fallout VR
Like Skyrim, the Fallout VR game has both VR and non-VR versions. It is also an open-world game.
If you love open-world and post-apocalyptic types of adventure games, this game is for you. But the VR version will cost you more. To save money, you can play the standalone flat version of this game. It is better to buy the VR version, which will give you the freedom to play in both styles.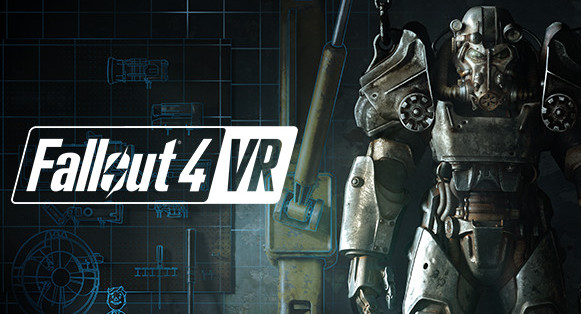 Follow our guide to know how to Uninstall Steam VR
3. Doom VR
You can enjoy DOOM's horrific gameplay either on a flat screen or on the virtual reality headset. It depends on how you want to play the game.
Doom offers gamers to purchase the game in VR and non-VR versions. But the DOOM franchise suggests that gamers should purchase the game in the VR version. The developer made it more horrific and fast-paced.
4. Half-Life: Alyx
Half-Life: Alyx is also a VR and blockbuster game developed by Valve Corporation. It was released in 2020, and it is a survival game. This game is considered a AAA type of game.
Half-Life: Alyx is a virtual reality first-person shooter game, and it is also available on Playstation VR. Windows users can also play this game. Though it is a VR game, you can also modify that game to play the game on a flat screen without the headset.
Check my latest post If you are facing problems with how to Disable VR Mode for Roblox
5. Resident Evil 7: Biohazards
Resident Evil is the most popular gaming series. Those who love horror survival, zombies, or want to kill hideous beings in a rogue mood definitely want to play the game. This game is AAA-rated and includes disturbing, fascinating, and horrifying features.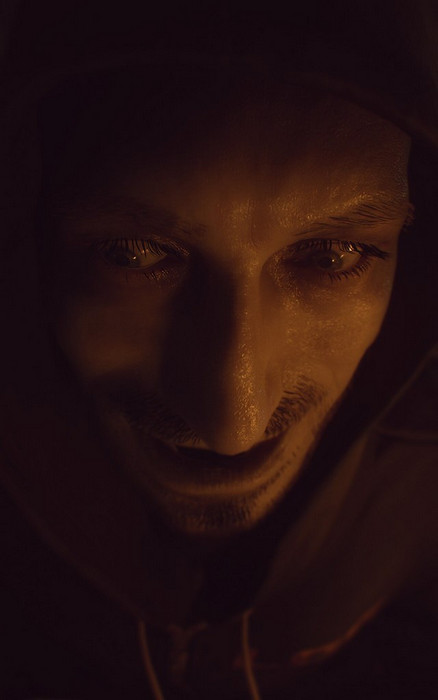 You can play this game in Playstation VR mode, but it is also available in a non-VR way. So, it's suitable for players who don't want to wear a headset to play a VR game.
Check out our separate post on how to Focus VR Headset
6. Bound
Bound is a video game that will give you both platforming and artistic features. This game was released for PlayStation 3 on Nov 15, 2013.
The lead role of this game is a dancer. While playing the game, you can discover a fairy-tale world with captivating adventures. Don't you have a VR headset?
No worries, you can play this game without the VR headset. Gamers can play both in traditional and virtual reality modes.
7. Star Trek Bridge Crew
Although Star Trek is a popular television show, it is also popular with its game version. Like the other games I mentioned above, this game is available with and without VR.
Startrek: Bridge Crew is published by Red Storm Entertainment. This game is available on platforms like Playstation 4, Microsoft Windows, Oculus Quest, etc.
If you want to play the game on Playstation 4, you can only play it in VR mode. But on other platforms, there is no fixed rule to play the game only in VR mode. You can play Startrek: Bridge Crew on your flat screen also.
You may not find many games that support both VR and non-VR modes. The developers must go through many difficulties to make a game available in both ways. Two modes have two different controlling methods. So, the game that supports both versions is like a unicorn.
But playing a VR game on a flat screen has some limitations. In VR, two displays merge to give you real-life-like visuals. It is impossible to get the same visuals from a flat screen. Agreed or not?
Here's a complete guide on how to Fix VR Black Screen
FAQs
Can you play any games with a VR headset?
It doesn't matter whether you are using an Oculus Rift or HTC Vive. You can play any games on it with the help of SteamVR. Steam allows you to play any games to play in the VR headset.
Can You Play VR Games Without a Controller?
There are several games available that don't require a controller. Games like Smash Hit, VR Roller Coaster, Deep Space Battle VR, and End space VR for Cardboard don't need any controller to play the games. All you need is a VR headset to play the games simply.
How can I play VR games without VR?
To play a VR game without VR, you just need to start the game in desktop mode, which will bypass the need for a VR headset. First, you need to unlock the game in the Oculus Rift application. If the installation does start automatically, try to find the game in your Oculus library and install it from there.
Conclusion
Most VR games cannot be played without a VR headset, but a few exceptions exist. When a game comes with both VR and non-VR versions, budget gamers will choose the non-VR version. Non-VR games don't require an expensive VR headset.
So, such games are still at the top of popularity, and it will be easy for you to play games without a controller. But, if you want to join the virtual reality league, I recommend buying a VR headset and crashing that play button.
I hope you understood the overall point of playing VR games without a headset. Thanks for reading the article!