Rendering your video, streaming your gameplay, or designing a 3D character on your machine can result in extreme disappointment when the CPU causes simultaneous lag for overheating.
Isn't it frustrating when you spend your money to build your PC but cannot enhance your productivity?
Don't panic. As a professional video editor, I simultaneously face these types of circumstances when I render my video or stream my gameplay on my PC.
In this short article, I will provide you with some effortless ways how you can reduce your CPU temperature and maintain it appropriately.
Read till the end to understand why overheating causes CPU lag and how you can fix this.
Can Overheating CPU Cause Lag?
Yes, overheating the CPU causes lag. You need CPU and GPU at maximum clock speed for rendering video, streaming games, 3d designing, and much more heavy work to run effortlessly. When the temperature rises constantly, frames between CPU and GPU are delayed because of frames skipping and lagging.
CPU overheating is usually caused by multiple factors, which helps you level down your productivity. When you are streaming your game play, but suddenly your PC crashes down, it's because of an overheating CPU.
In this regard, you should know how hot can a CPU run.
Anyway, here are some common reasons for overheating CPU causes lag:
Too many procedures and applications are running simultaneously.
Too many browser tabs open.
Poor air circulation.
Blocked air vents.
Not updating your operating system.
So much dust buildup on your PC fans and vents.
So many malware software and viruses.
Overclocking CPU.
Dust on your fan.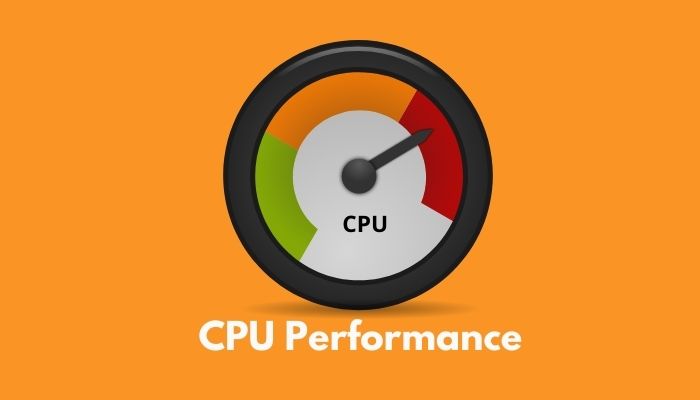 Don't worry if the situation is highly bothersome. Stick to this article until the end to fix this issue once and for all.
How to Check your CPU Overheating Status?
When your CPU overheating causes lag, you don't know about your CPU temperature. In this situation,  you need to know your current CPU temperature, which will help you manage your system appropriately. If you want to increase your CPU performance and ability, you need to increase your CPU temperature. Here's how to know if your CPU is overheating.
 Here are the symptoms of CPU overheating:
Unnecessary fan sounds.
Increasing unsustainable temperature in the idle state.
Restarts or shuts down randomly.
Here are the steps to check the CPU overheating status:
Go to the Windows start menu.
Search for System information, and a pop window will appear with elaborate details of required hardware information.
On the other hand, you can easily check the CPU overheating issue by installing Msi Afterburner. If you want to know what temperature is in your CPU during gaming time, Msi Afterburner will be your best mate.
Also, follow this guide to know how to check CPU temperature on Windows and Linux PC.
Here are some steps on how to check your CPU temperature using Msi Afterburner:
Go to Msi Afterburner and HwiNFO.
Download and install all of them on your system.
Press the Windows key and search for MSI Afterburner. A pop-up window will appear.
Click on the Settings MSI Afterburner properties window will show and scroll down until you find CPU temperature.
Make sure it is checked on the left.
Click on the button with the three dots icon Active hardware monitoring graphs.
Make sure that dll or HwiNFO.dill are clicked.
Click OK and close the hardware monitoring plugins window.
Hit on Apply and Okay.
Press your window key and search for HwiNFO.
Open up the HNinFO settings and enable the features.
Click on OK. HWiNFO window will appear to click on the sensor only and then press the run button.
Look for the HwiNFO application in the toolbar and open up your application.
Go to the MSI Afterburner again and press the K MSI kombustor will appear to click on the run stress test button and check your CPU temperature.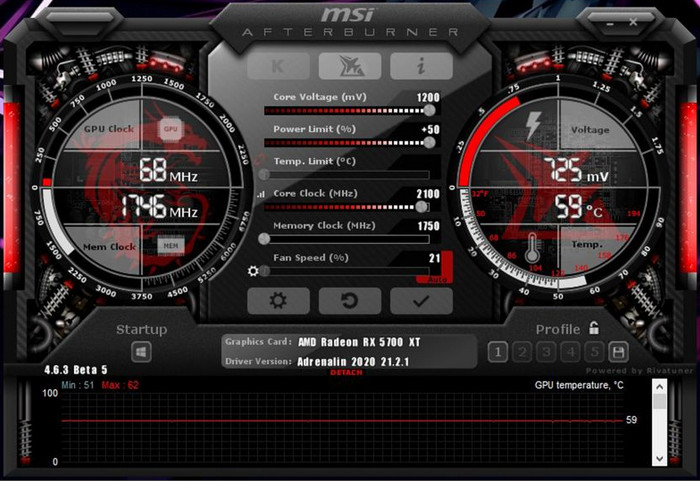 Additionally, you can use MSI Afterburner to keep track of CPU temperature while you're immersed in video games.
How to Fix an Overheating CPU Issue?
While you want to keep your system cool and running CPU at best, you need to take some effortless ways such as cleaning your PC, Replacing new thermal paste, closing unnecessary applications, and many other things.
Here are the steps to fix an overheating CPU issue manually:
Remove your PC components.
Clean your cooling fan and all the dirt.
Change your thermal paste and apply the new one.
Use an external cooling system.
Use an AC room to overcome this problem or use more exhaust fans to take out the heat.
Close any programs that consume lots of computing power and push your disk usage up to 100%.
Get a semi or fully modular power supply unit.
On the other hand, you can easily fix an overheating CPU issue using default motherboard BIOS settings. If you want to take control of your graphics card and boost your graphics-based utility during gaming time, default motherboard BIOS will be your best practice.
Pro Note: You can comfortably modify your CPU fan manually and reduce overheating CPU temperature if you assemble your system using a GIGABYTE or Msi motherboard.
Here are some easiest steps to fix an overheating CPU:
Press the Del or Esc key and Enter your BIos Settings. Easy Mode will appear.
Enter your fan control center.
Press smartFans.
Set the CPU fan speed Control to Manual.
Move each node on the curve to adjust it.
Hit Esc and click save and exit.
Note: We've used GIGABYTE as the default motherboard bios settings in our case.
You can also read our article on how to fix CPU over-temperature errors as quickly and effortlessly as possible.
FAQs
Can an overheated CPU damage your motherboard?
Yes, it can. Electronic components are damaged for poor solder connections. It can also damage your computer or reduce its lifetime.
Can ps4 overheating cause lag?
Not really. The ps4 turns itself off to prevent damage. You should look up some guides to replace the thermal paste, and you know it is not so hard.
Does overheating the CPU affect your performance?
Of course, it will. If your processor gets too hot, your components can shut down.
What is the ideal temperature for the CPU?
Please be careful. It should be under 85 degrees while gaming. If you are overclocking the CPU and the temps are very high (over 90 degrees), you would bring it down to the original setting.
Does Overheating CPU Affect FPS?
Yes, it does. For a game to perform smoothly, you need CPU and GPU to run at maximum clock speed. With the reduced frequency of the processor, it cannot feed the graphics card with frames at the same rate. Most games are optimized for high clock speed (not core count) to impact the FPS.
Does the CPU increase FPS?
It can have a relatively small effect. If the CPU is above the minimum required for the game, there will be a small change.
Final Opinion
When your machine is extremely hot and close to the point of thermal throttling, you must stop running the PC until you can get more thermal paste and reinstall the cooler. Also, you need to clean up the CPU and bottom of the cooler with isopropyl rubbing alcohol(70% or higher) using a lint-free cloth.
You might have to remove the motherboard and attach the cooler if the pushpin retainers are not locking nicely and tight.
I hope you can quickly reduce your CPU overheating. Yet if you face additional issues fixing overheating CPU lag, comment below.
Peace out!