It's hard to keep tabs on your hardware temperature when you're immersed in the virtual world of gaming. So, to make life easier, gamers need to enable a hardware monitoring overlay to know how their device is performing internally.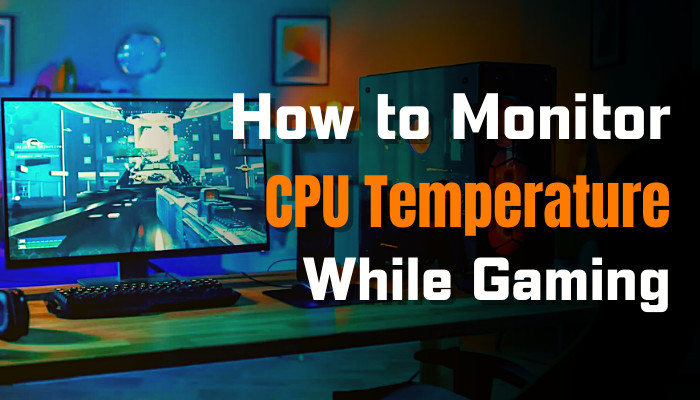 If you're wondering how to check the CPU & GPU temp of your PC while gaming, you're in the right place.
Let's dive into this article as I have thoroughly discussed each step to enable in-game overlay to monitor CPU core temp.
How to Check CPU and GPU Temperature While Gaming
You can monitor CPU temperature while gaming by using the MSI Afterburner tool. Download & install it from their official website. Then run the app & click on Settings > Monitoring tab. Scroll down the graph menu to find CPU temperature. Select it & tick the box for Show in On-Screen Display. Now, hit Apply.
You can also enable other overlay options to see additional information like CPU usage, GPU temperature, RAM usage, FPS, etc. It's important to keep tabs on these stats as your computer might run into over-temperature errors or even shut down due to overheating.
Below, I have discussed the concise method to utilize MSI Afterburner's overlay feature. Don't skip over any steps.
Here's how to monitor CPU core temp while gaming:
Head over to MSI's official site and download MSI Afterburner.
Install the setup file and run the application.
Click on the gears icon to open Settings.
Go to the Monitoring tab.
Scroll down and find CPU temperature from the Active hardware monitoring graph section.
Select it and tick mark the Show in On-Screen Display.
Do the same for other options as well, such as GPU temperature, GPU usage, RAM usage, etc.
Click on Apply > OK.
Click on the arrow icon on the taskbar and select RivaTunerStaticServer.
Adjust the slider for On-Screen Display zoom to customize the overlay size.
Minimize both RivaTuner and MSI Afterburner.
Now launch the game you wanna play, and you will be able to see the real-time CPU temperature at the top left corner of the screen. You can also customize the on-screen location of this overlay from RivaTuner.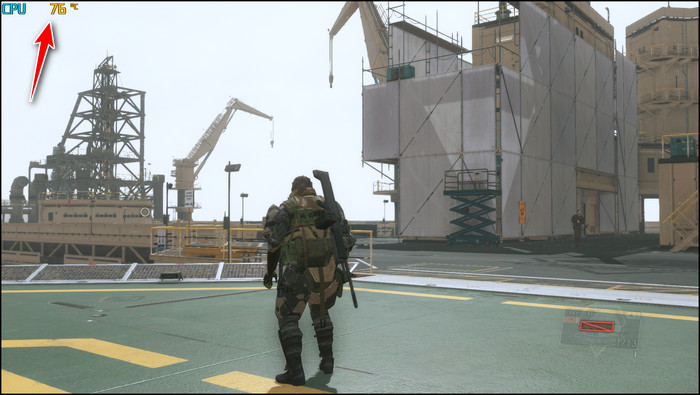 If you don't see any active overlay, open MSI Afterburner again & go to Settings > On-Screen Display tab. Now, click on the Toggle On-Screen Display & press your preferred key, which will act as the overlay toggle switch. Click Apply > OK.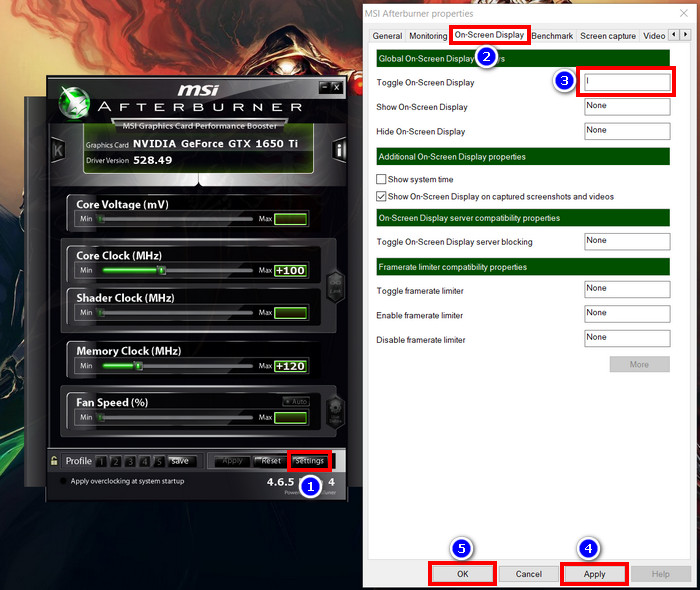 Then launch the game again & press the toggle key to enable overlay. In case you want to monitor other hardware stats and have enabled those graphs like GPU temperature, RAM usage, FPS, etc from the Afterburner, then you should get an overlay like the following image.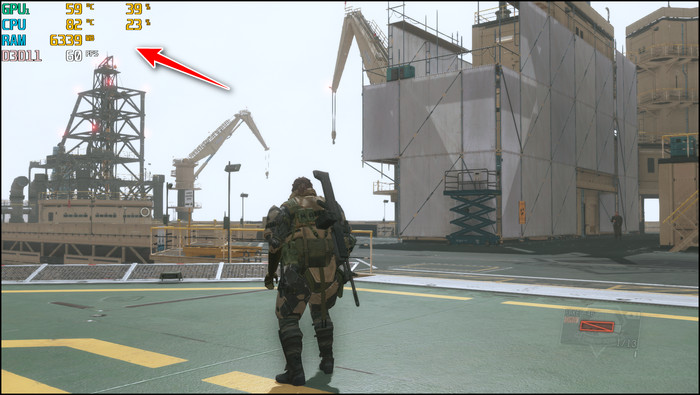 You should also know if these CPU temp readings can be wrong.
Frequently Asked Questions
How can I check my CPU usage and FPS while gaming?
Windows users can utilize the built-in performance overlay to check the CPU usage and FPS while gaming. Press Windows Key+G to open Xbox Game Bar & click on the Performance tab.
How do I get CPU and GPU temp on my screen?
You can use the Geforce Experience overlay to get the CPU utilization and GPU temp on your screen. Additionally, third-party software, such as MSI Afterburner, is also a viable option for this purpose.
Does Nvidia have a CPU temp overlay?
Unfortunately, Nvidia's overlay doesn't show the CPU temperature of your device.
Final Thoughts
That's about it. Hopefully, this write-up has provided all the necessary steps to enable in-game overlay effortlessly.
Yet if you have any further queries on this topic, feel free to share your thoughts in the comment section below.
GGWP!