TDP rating has become a matter of concern before buying a CPU with a growing trend of aggressive power profile by the manufacturers.
In this context, the rated TDP of the Core i7 11700F is 65W, posing as an efficient 8-core CPU. It's virtually the locked edition of the unlocked i7 11700KF processor.
But is that it? Well, I've dived deeper and found some intriguing facts.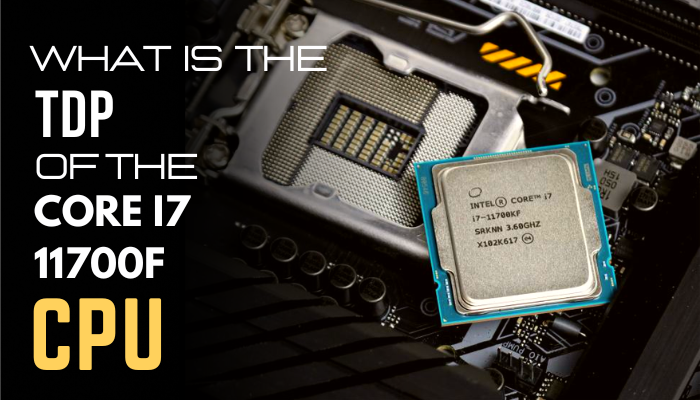 Let's have a look.
TDP Rating of Core i7 11700F
You know, as Intel specifies, with all core load at 2.5GHz the core i7 11700F dissipates 65W of power. In this instant, 2.5GHz is the base frequency of this processor.
Now, this can directly be interpreted as the maximum heat output.
To simplify, it needs a cooler that can handle the CPU when heat is generated, after consuming 65W of power. That is why this number is referred to as Thermal Design Power (TDP).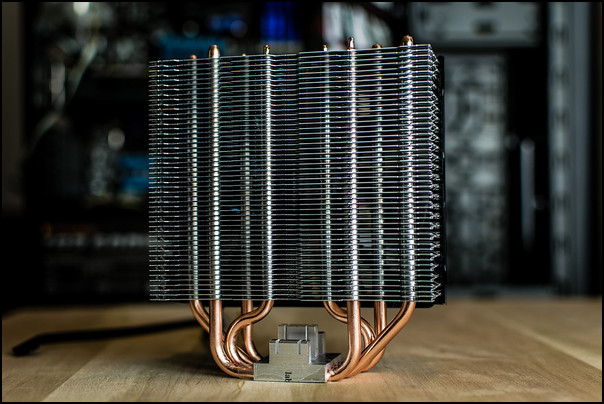 So does that mean i7 11700F consumes only a total of 65W of power? Not really.
Curiously, this octa-core Rocket Lake-S chip is capable of carrying out heavy loads with more power fed to it. Hence, the TDP rating feels like a deception!
In the next section, I'll discuss it in detail.
On a side note, you can follow our guide to enable all CPU Cores in Windows 11.
Analyzing Core i7 11700F TDP
Putting the i7 11700F under the surgical light, this CPU can consume as much as a whopping 160W!
That puts the TDP rating for this processor to shame. But how?
That's what I'm going to show. Let the results speak for themselves.
Gaming & Single Threaded Workload
At stock 65W TDP power profile, the core i7 11700F boosts to 4.5Ghz on one core while running Cinebench R23 and games such as Shadow of the Tomb Raider.
As soon as I remove the power limit completely, the CPU hits 4.8GHz constantly with a significant performance increase. I've achieved over 15% uplift in gaming.
Power Limit
Max Clock Speed
Workload
Total Power Consumption
Score
65W (TDP)
4.5Ghz
Cinebench R23 (SP)
54W
1533
4.4Ghz
Shadow of the Tomb Raider
64.9W (TDP)
99 FPS
Unlimited
4.8Ghz
Cinebench R23 (SP)
67W
1640 ↑
4.7 Ghz
Shadow of the Tomb Raider
110W
128 FPS ↑
Note: I tested the CPU on MSI MEG B460 Unify paired with an RTX 3060 as 720p resolution. Results can vary depending on the components used, especially, gaming.
Multicore & Production Workload
In multicore workloads, I was surprised to my guts seeing how much the CPU is crippled because of the TDP limit. Not to mention how misleading it is for a regular user.
In my testing, the story appeared similar to light-threaded applications. I've seen over a 15% jump in multi-thread performance while the CPU was perfectly stable.
The sustained wattage resides within the 65W TDP limit, but once the restriction is removed, it gobbles up a massive 145W of power.
So, as it appears the rated TDP of 11700F leads to power limit throttling.
Power Limit
Max Clock Speed (All Core)
Workload
Total Power Consumption (Long)
Score
65W (TDP)
3.2 GHz
Cinebench R23
65W
9403
3.2 GHz
Geekbench 5
65W
7832
Unlimited
4.5 Ghz
Cinebench R23
160W
14010 ↑
4.4Ghz
Geekbench 5
156W
9452 ↑
Condensing all the numbers above, don't get fooled by the TDP rating of a CPU. Get a better cooler to unleash the full potential of silicon.
Speaking of i7 SKUs by Intel, these are handicapped by the stock TDP. So I recommend lifting all the restrictions on power and letting it rip through anything you throw at it. When you do, keep an eye on your CPUs temperature, especially while gaming.
Ending Remarks
The answer for the TDP query of core i7 11700F is just a few clicks and a Google search away. But the underlying factors and complexity in rating standards by the manufacturers go way above that.
Hope this article helps you get a firm grip on the nitty-gritty of the TDP rating.
Have more questions? Comment down below.