The sheer bump in speed with the introduction of PCIe 4.0 is relatable to living your whole life as a snail and finally being able to run like a rabbit.
AMD first pioneered this technology to the mainstream PC market, followed by Intel not very long after.
The list however is not infinite so to speak. In this article, I will provide you with the complete PCIe 4.0 Intel and AMD CPU compatibility index.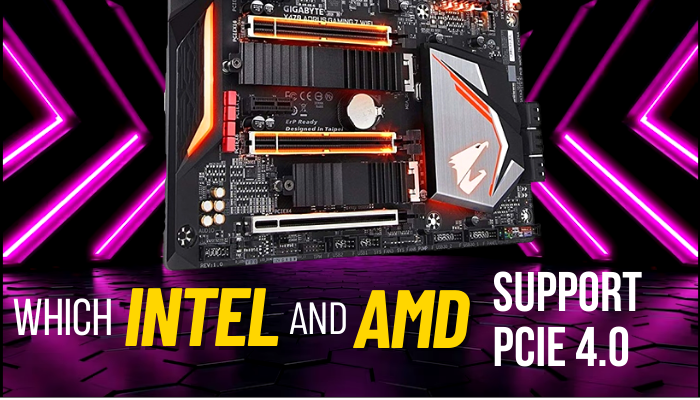 Let's have a look, shall we?
PCIe 4.0: Intel & AMD CPU Compatibility
So, which AMD and Intel CPU support PCIe 4.0?
Well, on desktops starting from AMD Ryzen 3000 to the latest generation and Intel 11th gen to upwards all come with full PCIe 4.0 support. AMD desktop APUs however, lack PCIe 4.0 support altogether despite being under Ryzen 3000, 4000, and 5000 series umbrella.
Not to mention, selected mobile processors both from Intel and AMD boast PCIe 4.0.
Following is a complete list of PCIe 4.0 supported. FYI, the PCIe 5.0 compatible CPUs take advantage of 4th generation PCIe natively. Hence, I excluded them from the list.
Manufacturer
CPU Family
PCIe 4.0 Supported CPU
Platform
Intel
Core i9
11900K, 11900KF, 11900, 11900F, 11900T
Desktop
Core i7
11700K, 11700KF, 11700, 11700F, 11700T
Desktop
Core i5
11600K, 11600KF, 11600, 11600T, 11500, 11500T, 11400, 11400F, 11400T
Desktop
Xeon W
1390P, 1390, 1390T, 1370P, 1370, 1350P, 1350
Workstation
Mobile (Tiger Lake)
i7 11850, i7 11600H,
Laptop
AMD
Ryzen 9 (R9)
5950X, 5900X, 3950X, 3900X, 3900XT, 5900, 3900, Pro 3900
Desktop
Ryzen 7 (R7)
5800X3D, 5800X, 5700X, 3800XT, 3800X, 3700X, 5800, Pro 3700
Desktop
Ryzen 5 (R5)
5600X, 5600, 3600XT, 3600X, 3600, Pro 3600, 3500X, 3500
Desktop
Ryzen 3 (R3)
3300X, 3100
Desktop
Threadripper 3000
3990X, 3970X, 3960X,
Threadripper Pro
3995WX, 3975WX, 3955WX, 3945WX, 5995WX, 5975WX, 5965WX, 5955WX, 5945WX
High-end Desktop, and Workstation
Ryzen Mobile
6000 Series
Laptop
Also, you need to ensure the motherboard has PCIe 4.0 slots and the CPU is compatible with the motherboard.
PCIe 4.0 Motherboard: Other Piece of the Puzzle
To put together a PCIe 4.0 enabled system, you also need a compatible motherboard. Otherwise, you have a half-baked computer at your disposal.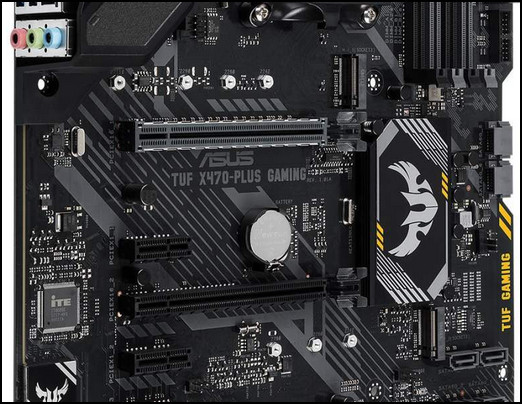 For both Intel and AMD platforms, you will find a wide range of motherboards that allows the processor to exploit the merit of 4th-generation PCIe.
Although some chipsets such as Intel 500 series have no native PCIe 4.0 support. But that doesn't restrict the board manufacturers to implement PCIe 4.0. Because the processor can fully operate on PCIe 4.0 interface.
Some AMD 500 series chipsets such as B550 & X670 have PCIe 4.0 embedded in them.
But remember, the 8-pin CPU cable looks relatively the same as the PCIe 4.0. But the CPU and PCIe cables are completely different, and they have functional dissimilarities.
But Does PCIe 4.0 Matter?
PCIe 4.0 opened up a new horizon as opposed to its predecessor. It doubles the effective bandwidth, which is 64GB/s. The throughput is also doubled, acting at 2GB/s per lane.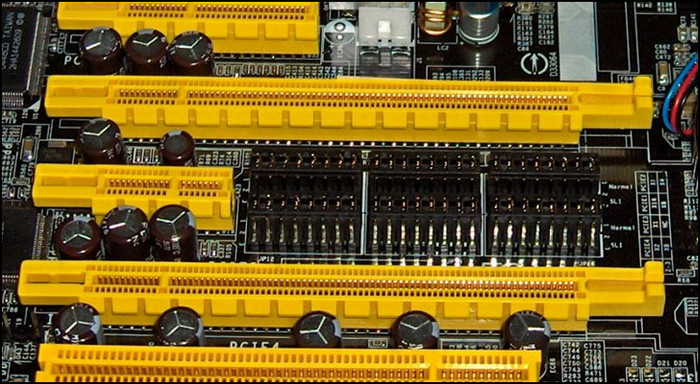 What does that interpret in the real world? Well, you get blazing-fast reading and writing speed. If you are someone having to lend a hand with big file transfers on a regular basis, that makes a world of difference.
Take video editing for example, moving 4K & 8K files with high bit rates is a cumbersome and tedious process. You can save hours of time just by going from PCIe 3.0 to 4.0.
But in terms of gaming and casual usage, the extra money on a PCIe 4.0 NVMe drive doesn't worth it. Not to mention, modern PCIe 4.0 GPUs also make an insignificant impact running on a full x16 PCIe 3.0 slot. Especially, Nvidia ones.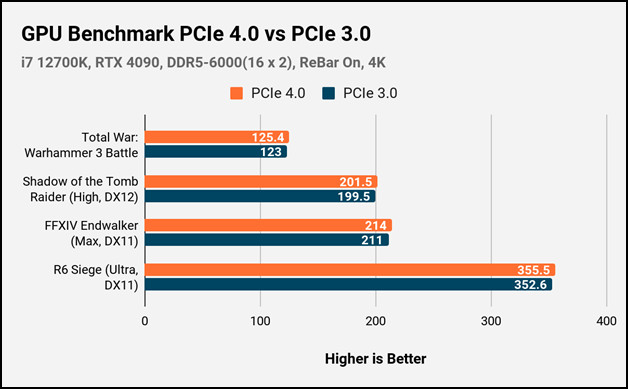 Though, GPUs like RX 6500XT which happens to utilize only 8 PCI lanes can show a great difference going from PCIe 3.0 to 4.0. Only because it can not take advantage of the maximum throughput of an x16 PCIe 3.0 slot.
With that being said, technologies like Direct Storage may appear as a big deal in the future and so does a PCIe 4.0 drive. If you are looking for the fastest PCIe SSD drive, you can check our article to find your PCIe 4.0 capable storage.
The good news is, PCIe 4.0 tech has been in for a substantial amount of time in the industry. So it is quite saturated, and you can find good storage drive deals often. In such cases, PCIe 4.0 is worth a shot.
Ending Remarks
So, that's all about the PCIe 4.0 compatibility of Intel and AMD processors. Hope you find it useful. As we progress with PCIe 5.0 hitting the market, hopefully, you'll get your hands on PCIe 4.0 easier than ever.