Let's face it, playing a low-quality, boxy-shaped, pale-textured game like Roblox on a moderately decent PC with a dedicated graphics card doesn't really make sense.
However, you can simply install shader presets on your Roblox to improve the graphics and make the colors pop.
If you are confused, don't be. Because I have provided the easiest way to download & install shaders and described how to use them properly.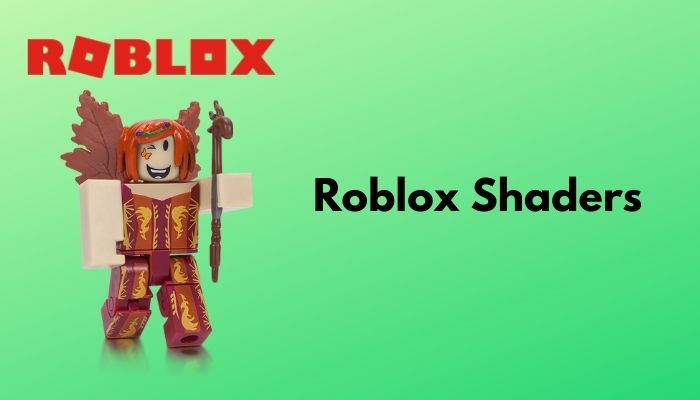 Let's begin!
How to install Reshade shaders on Roblox
ReShade is one of the most popular shader packs on Roblox which makes the game look significantly better. To install ReShade, download the setup file from their official website and simply install it. But to use the shader, you'll need to activate it within Roblox.
Here are the steps to install ReShade Shaders on Roblox:
1. Download & Install ReShade Shaders
The ReShade shader installation process is pretty straightforward. Just download the shader zip file, then extract & install the setup.exe file
Here's how to download & install ReShade shaders:
Open your browser and go to Extravi.
Click on the Download button.
Extract the downloaded zip file and open Extravi's ReShade-Preset.exe.
Select Next to begin the installation process.
Accept the License Agreement and click on Next.
Check rbxfpsunlocker to uncap the frame rate and select Install.
Click on Finish once the installation completes.
2. Activate ReShade Shaders
After installing ReShade, activate it from Roblox; otherwise, the shaders won't work.
Here's the process to activate ReShade shaders:
Open the Roblox Launcher and start a game.
Go to Settings.
Set Graphics Mode to Manual and set Graphics Quality scale to either 8 or 10, and if you are using a low-end PC, set it to 5.
Press Shift + Tab on the game screen to open the ReShade menu.
Click on ReShadePreset, choose the preset you want from the dropdown list, and click on Select.
After choosing a particular preset, you can further customize it by checking and unchecking different options. For example, SSR controls reflection, ADOF & LightDoF regulate the blur effect, and enabling Tonemap will make your game more saturated.
The ReShade shader is good and all, but if you have a high-end PC with an RTX graphics card, you should look into the RoShade shader for higher-graphics quality
How to install Zeal/Roshade shaders on Roblox
With over 5 million downloads, the RoShade shader offers the best-looking graphics on Roblox. To install it, download the setup file from RoShade install it. Then launch a game in Roblox and press Home or F7 to choose presets & access different graphics options.
Below I've explained how you can install and use the RoShade shader in Roblox.
Here are the steps to install Roblox Zeal/RoShade Shaders:
Go to the RoShade download page.
Click on the Download Choose the Pro version for additional features.
Approve the License Agreement and download the Roshade Setup.exe file.
Run the setup file. If there is a window saying Windows protected your PC, click on More info and select Run anyway.
Select Install.
Choose the shader on/off key and the shader panel open/close key, then click Next.
Select the presets you want and click Install.
Wait for the installation process to finish and when it's done, close the setup window.
Now open a game on Roblox, set the Graphics Quality to the highest value, press the shader panel key, F7 or Home, to open the RoShade menu, and choose the preset you want.
In case your Roblox is lagging and constantly dropping fps, consider a medium or low preset and disable SSR.
To reduce Roblox lag, check if your graphics card is updated, use Roblox FPS unlocker, and play the game in Windowed mode.
If the game still feels laggy, that means your computer cannot handle the shaders, and you should uninstall them. In the following section, I've described how you can do that
How to Uninstall Shaders from Roblox
You might want to uninstall shaders after seeing performance issues. Maybe your PC is not strong enough, or you might face other. You can remove shaders by uninstalling them from the Apps & features list or deleting the shader files from the Roblox destination folder.
Below I've explained how you can remove all the shader files completely from Roblox.
Here's how to uninstall shaders from Roblox:
Remove ReShade Shaders
Click on the Windows icon and select Settings.
Select Apps.
Search for extravi and uninstall the ReShade preset.
Delete RoShade Shaders
Open Windows Settings and choose Apps.
Search for Zeal in the Apps & features
Click on Uninstall Zeal's ReShade Preset and select Uninstall.
After going through the uninstallation process, all the shader files will be wiped clean from your Roblox folder
Why Should You Install Roblox Shaders?
Roblox, without any shaders, looks like a very basic game with simple graphics. That is a good thing because it means that Roblox will run on potato PCs as well.
You do not need a dedicated graphics card or a gaming PC to run Roblox, which is excellent for casual gamers. Roblox is not known for being a tough game to run on less powerful or old hardware.
Although these are all positive aspects of the game, what about content creators or non-casual gamers?
They will obviously want much better graphics. Content creators might wish to make Roblox gameplay videos with ultra graphics for the viewer's satisfaction, and non-casual gamers might want better graphics to not get bored of the game.
Hence, Roblox shaders are an excellent way for them to experience the game.
Additionally, shaders allow you to play the best Roblox games with modern-looking graphics, and you can become popular on Roblox by making better games with improved visibility.
FAQ
Can reshade get you banned on Roblox?
No, Reshade or any other shader pack will never get you banned on Roblox.
Are Roblox shaders a virus?
No, Roblox shaders are not viruses, even though Windows defender will warn you before the installation process. Do not worry; install the shaders and enjoy.
Can you see Reshade on Roblox?
Yes, you can see Reshade working on Roblox, meaning you will notice a huge graphical update in your Roblox games after the successful installation of Reshade.
How to get RTX on Roblox?
To get RTX on Roblox, open a game on Roblox, select Settings > Video, find the Ray Tracing option and turn it on.
Are shaders allowed on Roblox?
Yes, shaders are allowed on Roblox, as there are no instances of accounts getting banned for using shaders.
Conclusion
Roblox shaders are amazing because anything that can make an old game look like a recent game is a fantastic feature that gamers can use all around the world. The most popular shader packs are free.
So if you have a decent gaming PC, nothing is stopping you from using these shaders.
I hope this article has helped you to install the shader pack of your choice, and you can now enjoy Roblox in much higher Graphics.