As the new generation of gaming is here, everybody is jumping from their PlayStation 4 console to Playstation 5 console.
Even though the transition is somewhat seamless with the data transferring from ps4 to ps5 but lately, users are reporting that game files are not syncing.
Mainly people playing NBK2k21! Which should not be happening in this technologically sound era. But it is happening, and gamers are continuously outraging Sony for this broken feature.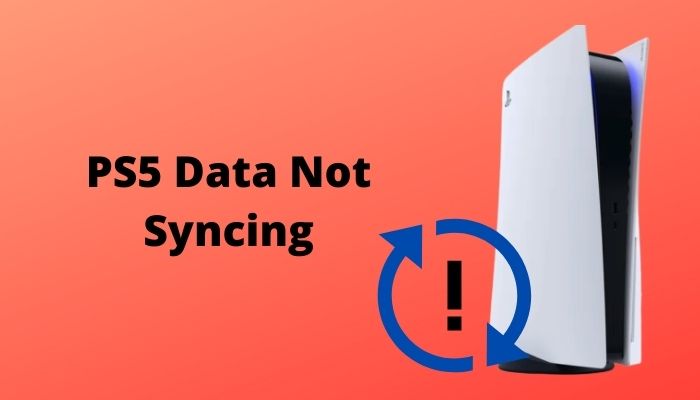 Why does my PS5 not sync data?

Your PlayStation 5 might not be syncing data because of data corruption with your PlayStation 4 data. It might also happen if the game region and the DLC content region are different. Also, if you download the ps4 data on ps4, it won't work.
Although it is a very tricky issue, it can be easily fixable.
As a PlayStation enthusiast, allow me to help you so that you can jump in your basket net right away.
So keep reading till the end to get your desired fix.
Check out our exclusive tutorial on the fastest DNS servers for PlayStation5
What is Auto Sync for saved data on PS5?
In the PS5's new Auto-Sync function, you will have your game progress automatically synced to the cloud. Using this feature, you may begin a gaming session on one device and then continue it on another without manually downloading save files.
I mean, it sure sounds great up until you have to manually download some games. Games like NBK2k21, FIFA, Ghost of Tsushima are continuously having this data corruption error because of saved files.
Auto-Sync might be considered a jargon for cloud storage. When you leave a game or put your PS5 into sleep mode, your stored data will be instantly transferred to the cloud.
Your stored data from PSN may also be transferred to a new PlayStation system if one is purchased.
The first few months after the release of a new gaming console is often a learning curve for gamers who want to get the most out of the additional features. 
Users of the PlayStation 5 are no exception, and they're looking for answers to their PS5-related questions on the internet. Fortunately, there are several tools available to those gamers, such as PlayStation's latest PS5 settings video or instructions. But people are still finding it hard to get their game files to autosave.
Quickly check out our epic guide on how long do PS5 Controllers last
Many people ask How do I sync my data on PS5? Well, here is your answer.
Here are the steps to auto-sync data on PS5:
Go to settings.

Click on saved data and game/app settings.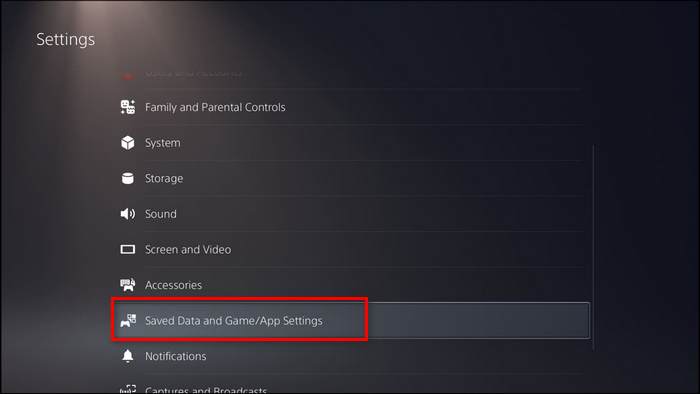 Select saved data(PS5).

Press x on sync saved data.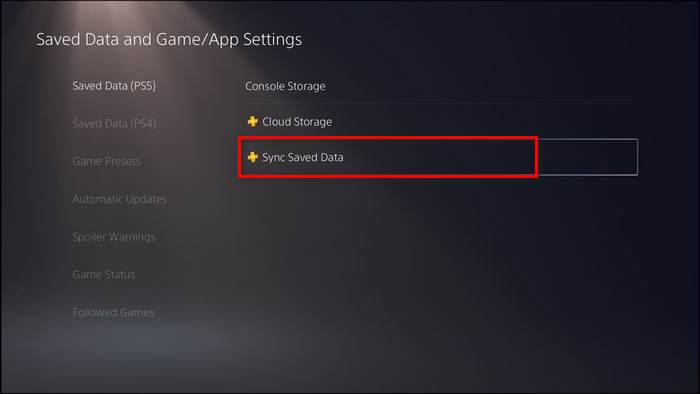 Enable auto-sync saved data.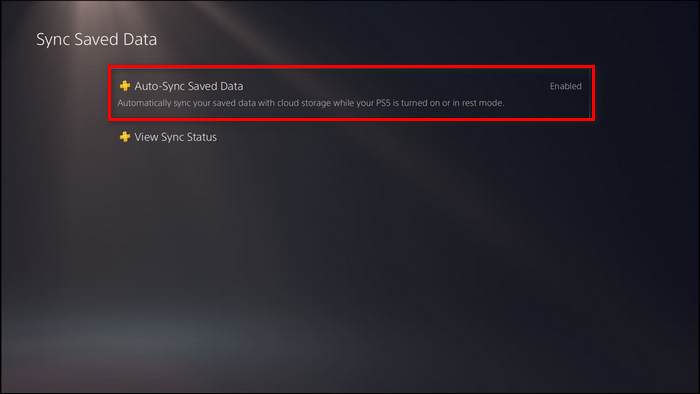 You can also turn your auto-sync PS4 to save data the same way. But there is a catch. When playing PS4 games on a PS5, though, cloud saving is a bit of a different situation. There's little question that a large number of PS4 owners will make the switch to the PS5 as soon as they can, particularly for their favorite titles.
 If you play PS4 games on a PS5, you should be warned that, unlike PS5 games, they may not immediately transfer your saved data to the cloud. For PS4 users, the same "Save Data and Game/App Settings" stated above must be visited, but this time look for "Save Data" (PS4).
PS4 gamers will be able to set their games to upload to the cloud if they want automatically. As an option, gamers may choose whether or not all of their PS4 game saves will be uploaded to the cloud or whether or not they will be manually selected.
 Since the vast majority of PS4 games are backward compatible on PS5, there will be an abundance of save files to keep track of. Otherwise, gamers will have to go through and maintain their PS4 cloud saves by hand themselves.
Follow our guide on how to play discord on PS5
How to fix PS5 data not syncing
Before going to any of the fixes, you need to know that your account needs to be set on primary only then your account will autosave download/upload save files on your cloud storage. Also, you will need an active ps plus subscription before using the cloud storage.
Without a ps plus subscription auto-sync, data will not work.  On the other hand, the saved data will not work if you used to play the game on disk, and now you are playing the game digitally, which had a different region than the digital one. Also same goes for DLC content as well. If the region is different, then you cannot use your old save files and sync data on PS5.
You may ask why you are getting the error PS5 couldn't sync due to conflict?
So your Playstation 5 is accidentally downloading the PS4 save data from your cloud storage instead of PS5 data or creating a new one for the PS5 upgrade game. That is where the data corruption is happening, as you cannot play the PS5 version game with PS4 save files.
As many people are suffering this because of NBK2k21, I will be using this as an example. The producer to fix this bug is almost the same in every game.
Now that we know all about the glitch, let's get into troubleshooting.
You may also like to read about how to Deactivate all PS5 Accounts?
Here are the steps to fix PS5 data not syncing: 
1. Manually delete PS4 save files
You are here because you cannot play your favorite game on your PS5, which you used to play on your PS4. So the PS5 downloads the PS4 save games first and then the PS5 save games; that is where the conflict is. If you delete the PS4 save games, the glitch will be gone.
Here's a complete guide on how to fix PS5 not downloading games
Here are the steps to delete PS4 save files:
Click on settings.

Navigate to saved data and game settings.

Select save data(PS4).

Click on cloud storage.

Select delete.

Delete the game files that you have trouble syncing.

Go to saved data(PS5).

Select cloud storage.

Click on download.

Download NBK2k21 game files.
After that, boot up the game and see if your game is working or not. If not, follow the next method.
Read more on how to fix PS5 Not Connecting To Tv
2. Restart PS5
Sometimes data corruption problems can be fixed with a simple reboot. I have tried a lot of times, and it worked.
Related contents you should read about fix PS5 can't Obtain IP address.
Here are the steps to restart PS5:
Press the PS5 button.

Click on the Power icon.

Select restart PS5.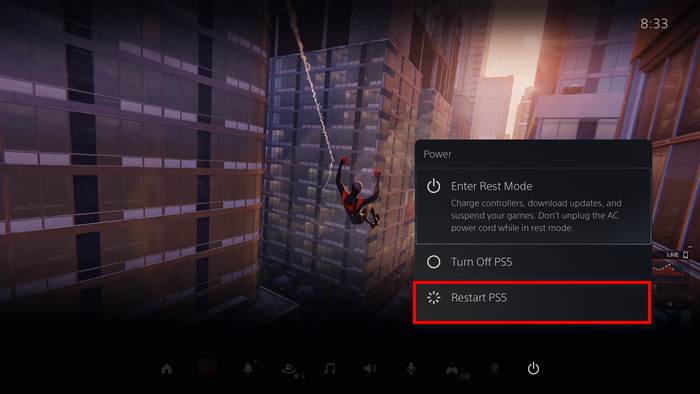 Boot up the game you are having trouble with. If the data sync problem is still there, then try and rebuild the database of your PS5, and it will work.
Also, check out our top picks for the best ps5 RPG games
3. Rebuild PS5 Database
Rebuild the PS5 database will fix all the problems. You just need to boot your PlayStation 5 in a safe mood and rebuild the ps5 database.
Some more guides on how to fix PS5 Repairing Console storage?
Here are the steps to rebuild the PS5 database:
Turn off the PS5.

Press the power button for 7 secs.

Connect your dual sense controller.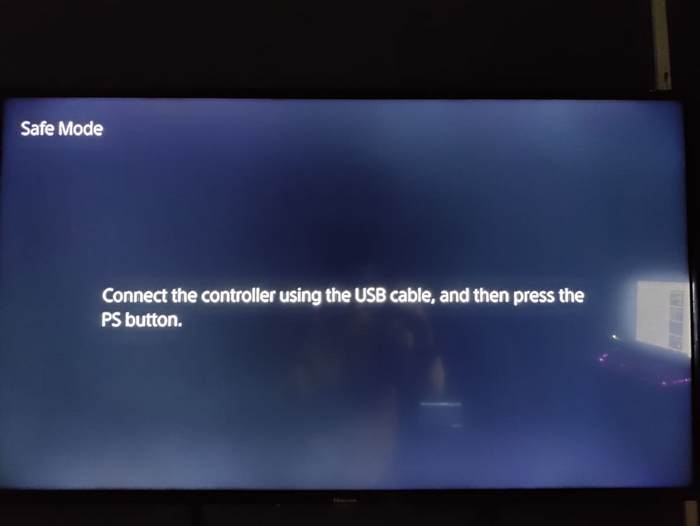 Go to clear cache and rebuild the database.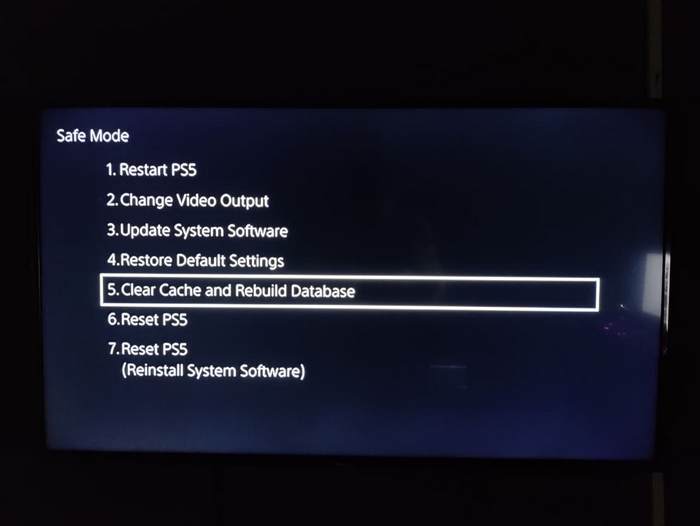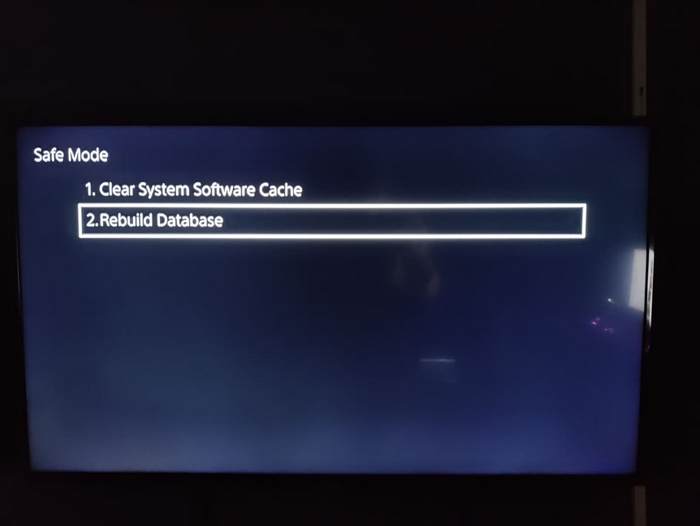 Wait for the procedure to be finished.
Do not unplug your PlayStation 5 while the process is going, or you will brick the console. After the rebuilding process, try launching the game you previously had problems with. If it is still not working, follow the next method.
Check out the easiest way about Spotify on PS5 not working.
4. Reinstall the game
If you still cannot play the game because of file corruption, then delete the game and give it a clean installation.
Delete the game first, then delete all its saved data from your storage. After deleting everything off your console, give it a clean installation. Ensure that the region of the game and your PSN account matches. Also, your previously saved data. If not, it will not work. Hopefully, after this process, you will be able to enjoy your game.
Follow our guide on how to fix PS5 error code wc-365475
Final Thoughts 
Saved data is needed for RPG games like Skyrim and witcher because there is no way you can start them all over again from scratch if it is not a new game+. But also, in games like FIFA, NBK2k21 save files matter; if it doesn't match the settings, the game will not launch.
Hopefully, you can fix your problem following the steps.
And if you still have any queries, you can always reach out to us.