Are you facing Problems while playing Overwatch?
Does it certainly takes you out of the game and shows a black screen with an error message:
"Your rendering device has been lost! Application closing!"

People having supreme graphics cards also face this problem.
Don't worry as I have found a working solution for this issue of Overwatch Game.
And in this post I'm going to tell you how to fix this error permanently.
So, let's get started.
​Why Am I Seeing "Your Rendering Device has been Lost" Error on ​Overwatch
This error is caused by multiple issues. And sadly you will need to fix all of them to play Overwatch with out any rendering device lost error.
"Your Rendering Device has been Lost" is an error which is caused by both hardware and software issues.
So, make sure to identify your power supply properly and check if it's sufficient for your PC or not.
I have fixed this problem like two or three times and found out that there are multiple reasons causing this error.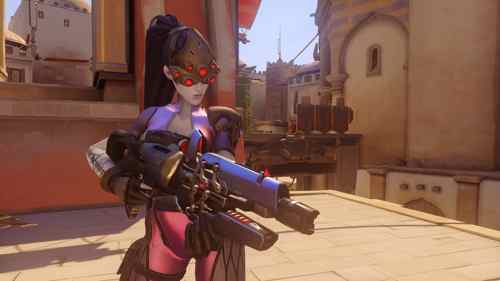 Some of the prominent reasons behind this error are:
Non-compatible PSU and faulty overclocking of RAM
Disabled superfetch service
Background Apps occupying the most of CPU/RAM
Antivirus Blocking Overwatch
Faulty Drivers of PC components
Disabled GPU scaling (For AMD Graphics cards only)
Also check out how to increase your monitor's refresh rate smoothly.
Simplest Fix for Overwatch Rendering Device Lost on Windows 10
Here are the steps to fix overwatch rendering device lost:
Step 1: Ensure PSU And Hardware components
Sometimes the Power supply of your PC might not supply sufficient power that is required for running the game smoothly. Don't just depend on the wattage of the power supply.
Check our separate post on PSU tier list where the tier-1 and tier-2 PSU are the best of these game.
Also check out your Ram speed if it's not perfectly overclocked or not overclocked to a certain speed this problem may occur.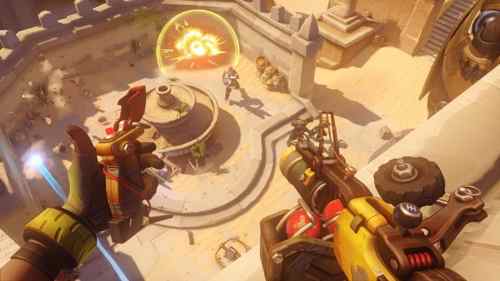 Step 2: Allow Superfetch Services
Here are the steps to turn superfetch services of windows:
1. Press Window key + R to open the Run dialogue Box.
2. Type services.msc and press OK.
3. Find Suferfetch in the list and right-click on it and select Properties. Check the status of this service.
4. Set the startup type to automatic and click the Start Button.
Now you can check if the game runs perfectly or not.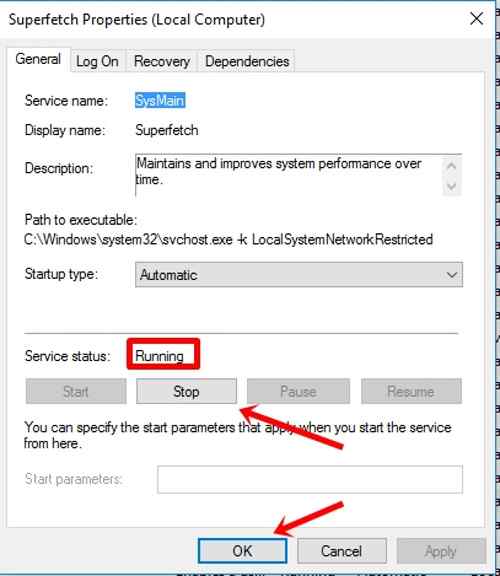 Pro tip: Also check out our fix for NVIDIA GeForce Experience Error code 0x0001 & 0x0003 (If you encounter the problem then read this fix)
Step 3: Close The Background Applications
It's a very easy task. Firstly you have to do is open Task manager by right clicking on the task bar or by searching it.
Then you will see a list of Apps running in the Process Tab.
Now, you will need to close the apps that are of no need and also the one's that are occupying most of your CPU/RAM. you can close apps by right clicking on them and select End task.
After doing this check if the game shows the error or not.
Step 4: Exclude Overwatch From Antivirus Scanning
Here's how to exclude Overwatch from scanning of you Third party antivirus program:
1. Open the antivirus application.
2. Go to Virus & Thr​​​​eat Protection settings.
3. Click on Add or remove exclusions.
4. Add discord and save the settings then restart your PC.
Step 5: Remove Faulty Drivers
Some steam issues can also cause this rendering device lost error in Overwatch.
Overwatch can also close for applicaton load error which is a great torment for every user.
Right-click your graphics card device and select Update driver to automatically update the faulty graphics driver.
Step 6: Enable GPU Scaling
This step is only for the amd graphics card users.
You might ask:
What is GPU Scaling?
The answer is:
GPU scaling is a feature of AMD Graphics card  drivers which scales the image more efficiently to fit the screen  from all sides.
If this feature is turned off then Amd gpu users may face the rendering device lost error.
So, to turn it on you will need to open AMD Radeon Settings apps then go to Display Tab and turn on the GPU scaling feature by clicking on the switch button beside it.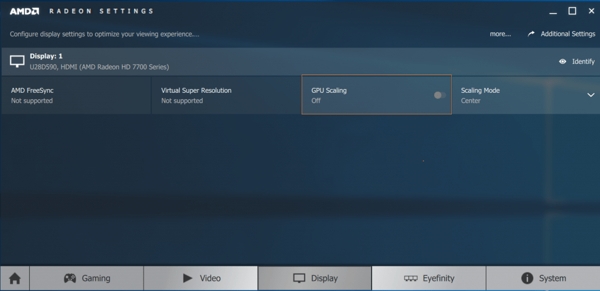 Final Thoughts
Overwatch is a fantastic multiplayer game from Blizzard Entertainment.
Although it show some error like the one we have discussed here, this game brings a new dimension in gaming platform.
The fixes given in the post are pretty simple and hopefully these solution worked for you.
Let us know how did the post helped you and also stay tuned with us for more.