At the beginning of the Corona pandemic, people were forced to shut down their offices. This uninvited situation leads people to start working from home. It was the initial stage of introducing people to the idea of working from home.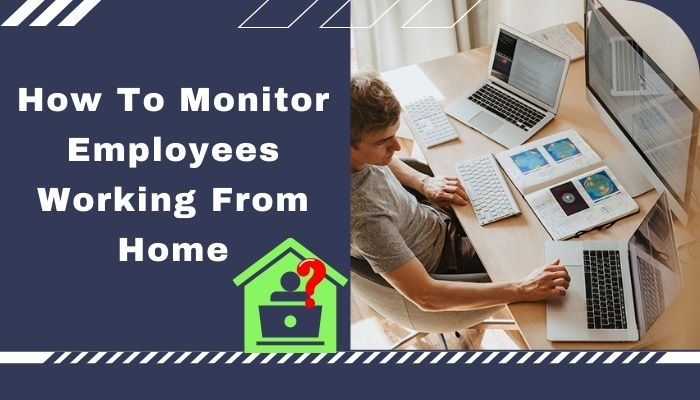 Many people struggle to maintain accountability when their employees start working from home. Monitoring employees provides the data you need to ensure your remote team is working successfully.
As the working from home idea is booming, countless softwares and utilities have been introduced in recent years.
This softwares helps by providing information about productivity, email tracking, time tracking, task management, reporting, and so on.
Let's dive into this well-researched article to find out how you can monitor your employees working from home.
Follow our guide on how to Tell If Your Employer is Monitoring Your Computer
How to Monitor Employees Working From Home?
Before starting to monitor your employees, you should consult with your legal counsel about the remote workers monitoring law in your area to ensure you are doing everything right.
Monitoring employees helps you understand your team's productivity and provides complete data on their actions.
Here are the ways to monitor employees working from home:
1. Productivity Tracking
When your employees work from home, you are in complete darkness about what they are doing. Using a productivity tracker can relieve this unexpected situation.
A productive tracking software provides you visibility. You can easily find out the performance of your employees. Besides, you can find unproductive employees who are just wasting their time doing personal work.
These productivity tracking tools can provide essential information about your employee's working session. This also helps you determine what steps you should take to increase your employee's productivity.
Hubstaff and InterGuard offer the best features for employee productivity tracking.
2. Email Activity
In the modern professions, people spend a lot of working hours in their email boxes. While working from home, it's hard to determine the inside activity of an email box.
Here comes the email activity tools, which provide all the inside details of the email box. You can view to whom they are sending emails or receiving and how many emails they reply to at any given time.
By using email analytics tools, you can also see who is the top sender and receiver, the most engaging time of the day, the average response time for replying, and many more.
EmailAnalytics is one of the best software for monitoring email activity.
You can check out the new post on how to Monitor Employees Working From Home
3. Time Tracking Software
Time is the most precious thing you should focus on while your employees work from home. They can effortlessly fabricate their use time, so you must know how your employees utilize their working hours.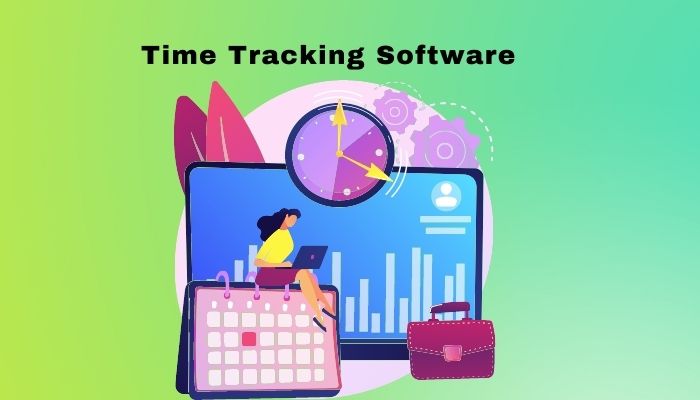 In this scenario, time tracking software can be the only solution for you to track how your employees are using their time.
You can see who is just passing the time without making any meaningful working progress and can assign or reschedule employees for another task based on their performance.
BambooHR, Time Doctor, and Teramind Time Tracking offer many features.
4. Cybersecurity
When your entire team works from home, they use your company's confidential data from their workspace. This situation can lead you to lose your valuable data to a third party.
You must ensure that this cyber world is safe and sound for your team. Don't hesitate to go for the premium security option offered by the various software companies.
Security tools will help you keep your company data safe from numerous dangers and gain access to the vital security of your employee's workspace.
There is a vast amount of security software available in the market; go check them out.
Check out our detailed post on how Can Text Messages Be Monitored By Employer
5. Project/Task Management Application
Project management software helps manage, organize and assign tasks to the employees. You can add a new project from this app and set people for their specific tasks.
Another great feature of the task management software is that you can view the project progress from any point and assign an added task for an employee if needed.
Using a well-planned task manager can enhance your project speed significantly. However, this app is unsuitable for an all-in-all employee workload monitoring tool.
Basecamp, Asana, and Casual are the most popular project/task management applications.
6. Self Reporting
You can determine the growth of your team or employee by looking at the reports. While working from home, collecting reports can be challenging. Self-reporting is an excellent solution to this problem.
Your employees can send reports to you at the end of the day. By looking at the reports, you can decide who can do more work or give time for a new project.
Though there is a chance of misrepresented workloads, you will get a clear idea of the individual's improvement. And you will be able to take a further step to get more accurate reports from your employees.
Check out our detailed post on Can My Employer Monitor My Personal
7. Create and Manage Task Lists
Task lists can be associated with project/task management software. Where task management software focuses on a big project, task lists focus on smaller or simpler tasks.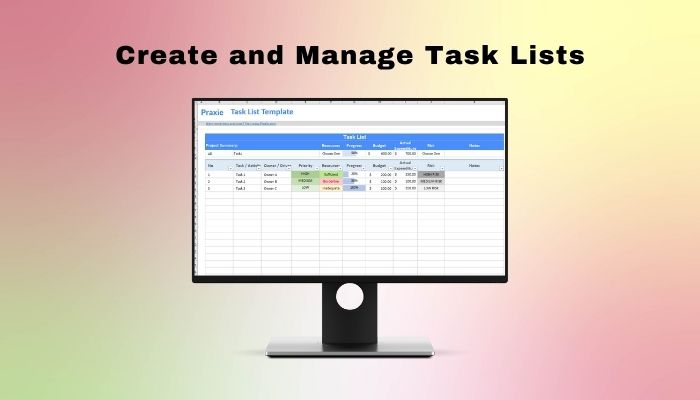 Supervisors or Managers can create daily tasks for employees using the task lists. You can check the task lists to find out which employee covers the most of the slightest tasks on a project.
Though creating the task lists help employees to perform faster than usual, it can also deliver inaccurate tracking.
8. Administrative Supervision and Reports
Instead of self-reporting, you can assign your supervisors or manager to collect reports frequently. They can also balance the workload by dividing it among suitable employees.
You should give them the freedom to choose the best combination of employees for a particular project and the most relevant software setup to utilize the maximum output from a team.
Frequently Asked Questions
Can employers monitor your work from home?
If you work from home, your employers can comfortably monitor your activities using a keylogger or different monitoring software. Employers claim that they monitor their employees mainly for security and to boost their performance.
How do you check if employees are working from home?
You can undoubtedly check for your employees' working time and other details while they are working from home. Several apps track your employee's workspace, including Teramind, InterGuard, ActivTrak, BaoHR, and many more.
How can I monitor employees working from home for free?
You can try various software to monitor your employees' devices and ensure they are doing productive tasks. Here is the free-to-use software list: Time Doctor, Rescue Time, Hours, Timely, Everhour, and so on.
Final Thoughts
Starting with the Covid, working from home is getting so much attention worldwide nowadays. Many companies still choose to work from home instead of going to the office.
Monitoring your employees while working from home is a little bit challenging. Though I have covered all possible ways to monitor your employees, you can find your team's most convenient monitoring tools by trying different softwares.
I hope you find this article informative and accommodating. If you have any confusion or queries, feel free to mention them in the comment below.
Signing Out!