Windows users have shifted and appreciated the latest version of Windows for just one good reason— Windows 11's compact and minimalistic looks, even though the previous version was handy and more user-friendly, if not the same.
No, I'm not implying Windows 11 has no other functionality that can outclass its predecessor—that's debatable. But think about the clutter-free design; you don't need to roam your mouse pointer from left to right. Now, it's much easier to switch between your applications by just moving your cursor a little bit.
With this time-saving mechanism comes a slight problem; your system tray icons get flooded over the taskbar. And that's only when you are using a pile of applications in one go.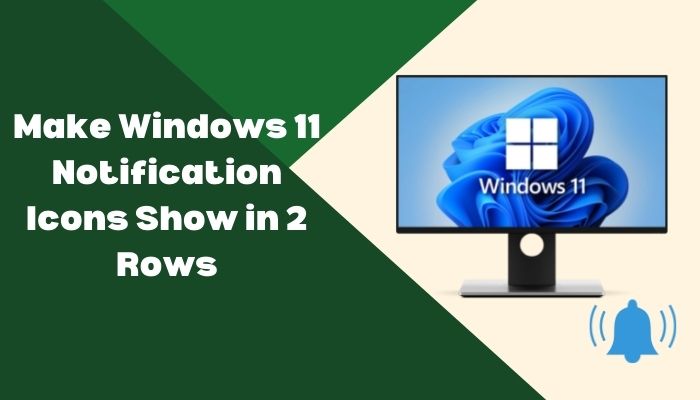 Nothing to worry about if you are facing this on your Windows 11 PC. Stack up the notification icons in two rows, and you'll get the free space you need. And luckily, today's article is about guiding you through the process.
So, without wasting any time, let's walk you through how to make Windows 11 notification icons in two rows.
How to Display Windows 11 System Tray icons in two Rows
You may find different methods to stack view windows 11 system tray icons over the internet. But, those methods are not 100% workable. The technique I'll be sharing here may take a few minutes of your time, but you won't have to set up the entire process after a restart.
The only thing I need you to do is concentrate throughout the steps. Read the article thoroughly and follow my lead.
Here are the steps to show Windows 11 notification icons in two rows: 
Step #1
Launch the Windows run command by pressing Windows + R key on your keyboard simultaneously.
Type Regedit in the command box and hit enter. This will launch the registry editor of your computer.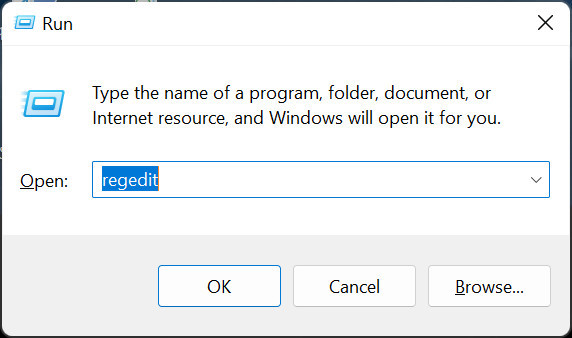 Follow our guide on how to Disable Caps Lock Notifications in Windows 10/11.
Step #2
Navigate to this path in the registry;
HKEY_CURRENT_USER> Software> Microsoft > Windows> CurrentVersion> Explorer> StuckRects3.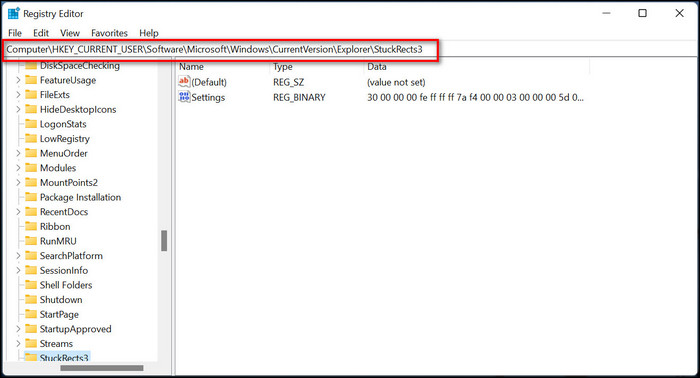 Step #3
Double-click on the settings key file from the right portion of the Registry editor. A file named edit binary value will pop up.
Locate the 00000028 row and FE column in that file. Change the data to 02 if you want two rows in the system tray area.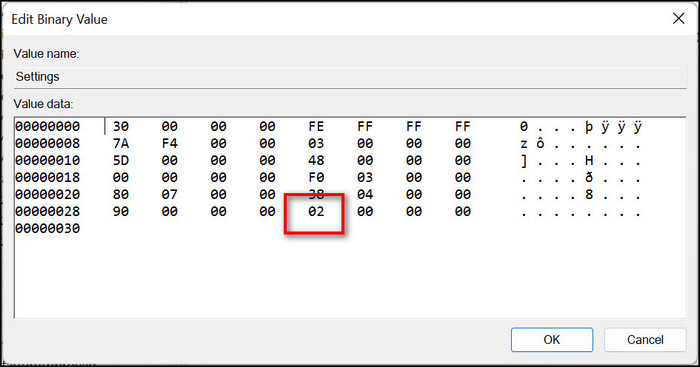 The default value of the FE column should be 01. Press the backspace key to erase the value and type in your required-row information. If you switch the value to 03, you'll notice three rows in the notification area icons.
You may also like to read: Can AMD CPU with fTPM Run Windows 11.
Step #4
Launch the task manager of your computer by pressing Alt+ Ctrl + Delete keys simultaneously. Locate the Windows Explorer task in the process tab. Click on it, and you'll notice a restart option in the bottom corner.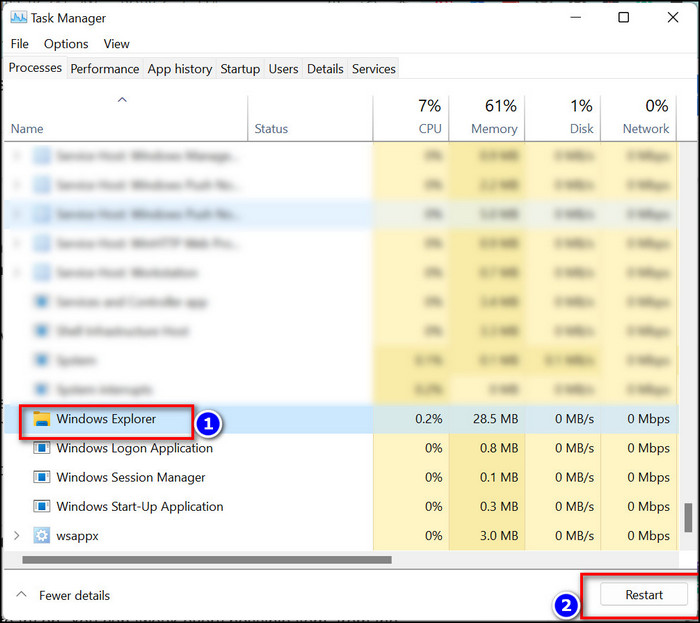 Click on the restart, and your taskbar will refresh for about 5 seconds. Then you'll observe the change in your system tray.
I've illustrated the entire process of displaying the notification icons in multiple rows. This step-by-step guide will help you to complete the process without any difficulties.
Thereafter, if you have any intention to customize the notification area, check out the following section.
Check out how to disable SuperFetch on Windows 11.
How to Customize Windows 11 System Tray Icons
Unlike the previous version, Windows 11 offers you to personalize the interface as you please. There are tons of options for you just to try on. You can tweak every possible item, from the taskbar size customization to hiding the entire taskbar.
Covering every personalization item of the Windows 11 taskbar in this article is nearly impossible. For that, I have enlisted only the tray icons customization process. Figure out which one will be beneficial to you and try that item.
Here are the methods to customize Windows 11 notification icons:
How to Hide/ Show Windows 11 Notification Icons
You can change the availability of the tray icons in Windows 11, unlike its predecessor. In fact, there's a dedicated section for taskbar overflow.
Here's the procedure to show/hide Windows 11 system tray icons:
Right-click on the taskbar and select Taskbar settings.
Scroll down and click on taskbar corner overflow.
Toggle on the applications you want to show in the notification area.
Toggle off the applications you don't want to display in the system tray.
Your taskbar icons will appear as you customize them in this section.
Check out our expert-recommended guide on How To Enable Telnet On Windows 11.
You don't have to pin/ unpin the taskbar options if you want anything to appear on the task menu. There's an additional feature in windows 11 to get the work done for you.
Here's the process to add/remove widget buttons on the taskbar:
Press the Windows + X button to open the windows menu and select settings.
Select personalization from the left pane.
Click on Taskbar from the right menu and expand taskbar items.
Toggle on/ off the Widget button as you prefer.
That's it. You have successfully modified taskbar options by applying those steps. You can try this method if you want other options to include in the taskbar.
Roam around in the personalization menu for a little bit. You'll notice tons of customization options in this section. If you have any other queries regarding taskbar icons, check out the following section.
Frequently Asked Questions
Can I Make my Taskbar Split into Multiple Rows?
Yes, just change the value of the FE menu in the registry editor to your required row icons. You'll notice multiple rows in the system tray icon.
How to remove icons from the system tray menu?
Right-click on the icon you want to delete from the system tray > select exit tray. You are good to go.
How to Make my Taskbar alignment Start from left?
Go to taskbar settings > taskbar behaviors > Switch the alignment settings to Left.
Final Remarks
The way I see it, this post is the ultimate guide if you want a complete overview to display windows 11 notification icons in multiple layers. You just have to enter the registry editor area and tweak some changes.
Even if this step-by-step guide seems complicated to you, there is nothing to worry about. I have a team working just to assist you in answering any of your queries. So, don't hesitate to contact me through the comment box.
Enjoy tweaking WIndows 11.