Flashing the BIOS of an AMD graphics card can provide speed boosts, support updates, and even assistance in resolving stability issues. While it is a complex method, it is a feasible process with the right equipment and measures.
In this article, I'll show you how to flash BIOS on AMD GPU and what to remember before doing so.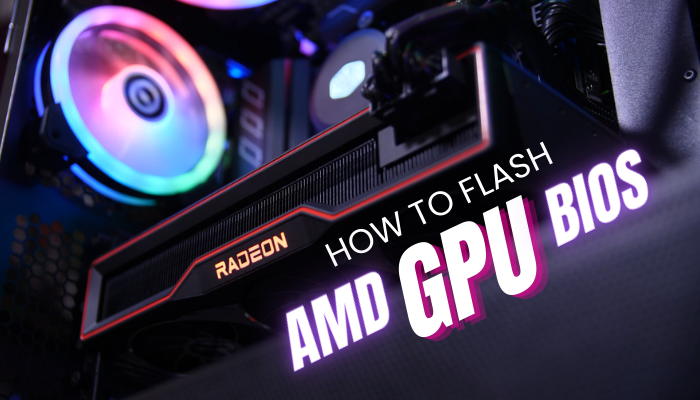 Let's get started.
How to Flash AMD Graphics Card BIOS
To flash AMD graphics card BIOS, users must first identify their GPU model, obtain and install the latest AMD drivers, and then download the appropriate BIOS file from the official website. After that, they must prepare for flashing and update the BIOS.
Flashing the AMD GPU BIOS is a straightforward procedure. To find out, simply follow the instructions below.
Here are the steps to flash AMD Graphics card BIOS:
Download ATIFlash and TechPowerUp GPU-Z and install them on your computer.
Open GPU-Z and go to the BIOS version.
Click on the arrow beside the BIOS version and click Save to file.
Download the latest GPU BIOS based on your model.
Open the ATiFlash you installed before.
Select Load Image and choose the BIOS you downloaded before.
Click on the Program button to start flashing BIOS.
It will take some time to load the new BIOS. After that, close the ATiFlash application and restart your computer.
Here is a great way to Test if GPU is Failing.
What is a Graphics Card BIOS?
A GPUs system BIOS, or Fundamental Input/Output The framework, is crucial to any current video card. It is in charge of establishing the graphics card devices, providing necessary settings, and allowing connection between the video card and the computer's OS.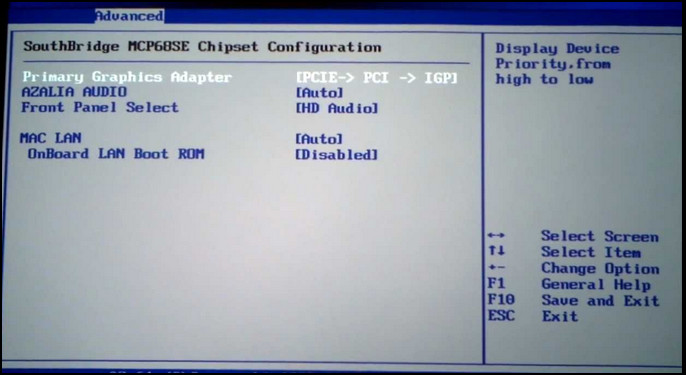 The BIOS first sets up the video card components during the system boot-up procedure. The video card's BIOS algorithm ensures that all the card's parts, such as memories, fans, and energy management, work correctly.
This process guarantees the video card is ready to take instructions from the computer's operating system.
The video card BIOS also includes options for the GPU card's function, including clock velocity, electricity, and airflow control. These configurations can be changed using software programs supplied by the video card company.
Overclockers, for instance, utilize these resources to boost the clock rates of their graphic cards to accomplish more excellent frame rates in video games or other visual-intensive applications.
Go through our epic guide about how long do GPUs last?
What are the Causes to Flash the GPU BIOS?
The primary reasons for flashing GPU BIOS are to update the GPU to the latest version, to address system stability issues, and to remove security vulnerabilities. Users also flash their GPU BIOS for hardware compatibility and overclocking their GPU.
There are other reasons users flash their GPU BIOS. Just follow the section below to find it out.
Here are the reasons for flash GPU BIOS:
Update to the Most Recent Version
One of the primary reasons for updating the BIOS is to get it to the most recent version. Manufacturers issue fresh interpretations of the BIOS on an ongoing schedule to correct issues.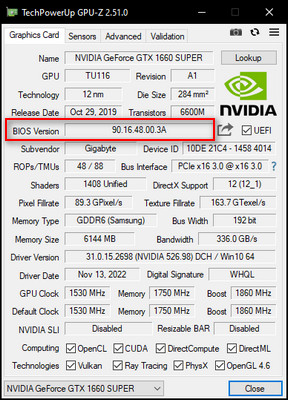 They add new functionality and enhance interaction with new hardware parts. Upgrading the BIOS to the most recent version can also improve the overall speed and reliability of the graphics card.
Solve System Stability Problems
Another frequent reason for flashing the BIOS is to resolve system stability problems. If a system frequently crashes, stops, or has other stability issues, the BIOS may be to blame. A BIOS upgrade can resolve these problems while improving the GPU's stability.
Read more on why is my GPU usage so low?
Security Flaws
Security flaws in the BIOS can be found on occasion. These flaws can expose the network to attacks and jeopardize private data. A BIOS update can address these flaws while also improving general system security.
Which AMD Cards are Best for Flashing the BIOS?
AMD Radeon RX Vega 56, AMD Radeon RX Vega 64, Radeon RX 5700, AMD Radeon RX 5700 XT, AMD Radeon RX 6800 XT, AMD Radeon RX 580, and AMD Radeon VII are extremely popular Graphics processing units (GPU) among users and are ideal for BIOS updating.
However, not every AMD video card is identical regarding flashing its BIOS. Certain cards offer additional BIOS settings and safer flashing methods than others. Just follow the section below to find it out.
Here are some AMD GPUs best for flashing BIOS:
1. AMD Radeon RX 5700 XT
The AMD Radeon RX 5700 XT is a powerful graphics card designed for gameplay and overclocking. It has the Navi 10 GPU design, 8 GB GDDR6 RAM, and a boost clock frequency of up to 1905 MHz.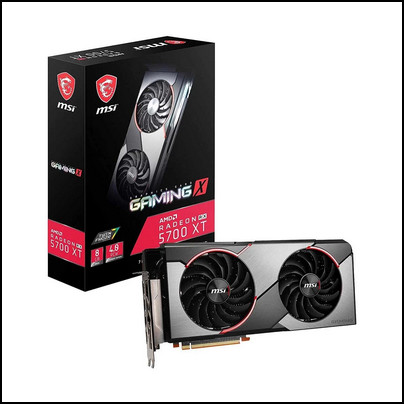 This video card has a robust and stable BIOS, making it an excellent option for BIOS flashing.
You may also like to read about Motherboard not detecting GPU.
2. AMD Radeon RX 6800 XT
The AMD Radeon RX 6800 XT is another powerful video card perfect for overclocking and BIOS flashing. It has the RDNA 2 architecture, 16 GB GDDR6 memories, and a peak frequency of up to 2250 MHz.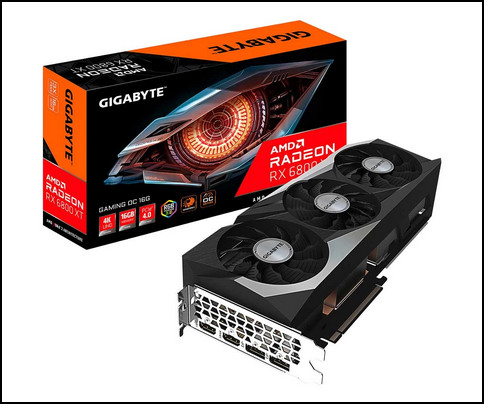 The RX 6800 XT also has a dual-BIOS transition that enables users to toggle between two distinct BIOS versions.
3. AMD Radeon VII
The AMD Radeon VII is a mighty video card that is perfect for producing content and gaming. It has the Vega 20 GPU design, 16 GB HBM2 memories, and a boost clock frequency of up to 1750 MHz.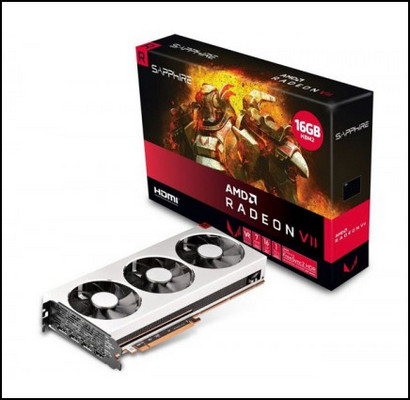 The BIOS of this graphics card is robust and reliable, and it is simple to modify to enable new features.
We all need to know why are GPUs so expensive?
Things to Keep in Mind Before Flashing the BIOS
Before flashing the BIOS, copy important files and data, install the most recent version of graphics card drivers, and verify hardware compatibility with the BIOS version. Users must also update their antivirus software and look for the proper BIOS software.
There are other factors to consider before flashing the GPU BIOS. Simply read the part below to find out.
Here are some things to consider before changing the GPU BIOS:
Download the Latest BIOS
Check the company's website for announcements to ensure the update addresses your problem or contains your desired function.
Backup your current BIOS
Before beginning the update, make a backup of your present BIOS. This backup can be accomplished with the manufacturer's tools or third-party applications.
Ensure stable power
It is essential to have an adequate power supply when flashing the BIOS, as any loss of power may result in irreparable harm to your system. Check that your laptop or computer is not operating on battery power and is connected to a stable power source.
Use the correct BIOS update file
Using the incorrect BIOS upgrade file can damage your system, making it useless. Check that you have received the proper BIOS upgrade file for the machine model and edition.
Follow the manufacturer's instructions
Every brand has its own set of steps for flashing the BIOS. You must strictly adhere to these directions and not skip any steps.
Conclusion
Updating your AMD graphics card BIOS can enhance system stability and efficiency. While it can be slightly complex, observing these instructions and taking the appropriate precautions can guarantee a practical and secure flashing process.
Always make a copy of the backup of the present BIOS and only obtain BIOS files from trustworthy sources.