Every accessory along with PC component price has risen at a critical level since the beginning of the COVID-19 pandemic.
If you query the graphics card price, you will be surprised to know the sky-high price.
But what are the reasons for such a higher price? Is the price obvious or unreasonably high?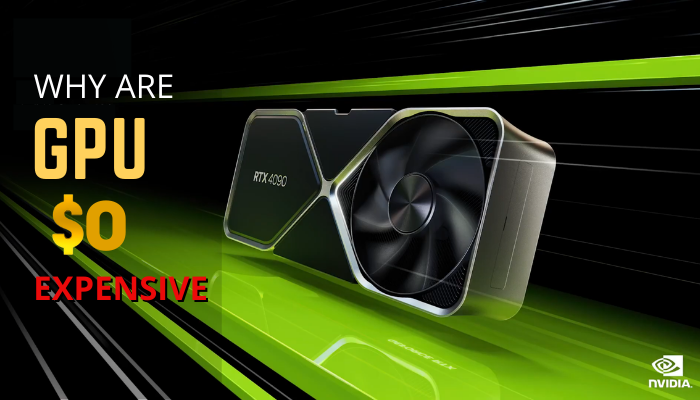 In this article, I will explain why graphics cards' prices are now so pricey. Let's dive in.
Why Are Graphics Cards So Expensive?
As a gamer, it is very frustrating to look at the GPU price graph.
The steep price is so high like the CPU. We would get a high-end graphics card like the GTX 1080 below $600 a few years back, but you will be surprised to know that the RTX 3080's launch price was $700 & the latest 40 series' RTX 4080 is $1200! A straight $500 jump!
Aside from Nvidia, AMD's latest RX 7900 XTX has a launch price tag of $1000. As GPUs are one of the main concerns for gamers or streamers for a smooth experience, do those prices justify the products?
Well, if you go for the Nvidia Ti variant which is supposed to be more performant than their base card, you may want to spend a bit extra if the performance uplift is high.
I'm waiting for the RTX 3060 Ti which is a bang for the buck for its launch price, but still, the price is high around $550. Is it only the pandemic or newer architecture, or is there something else to the story? Why are the GPUs so expensive?
Here are the 6 reasons why the graphics card's price is high:
1. Undersupply of Chips
Semiconductor chips are the ones that are used in the graphics card along with consoles, mobiles, laptops & even in aircraft. As they share the same fabrication technology, any problems related to it will affect all sectors & products.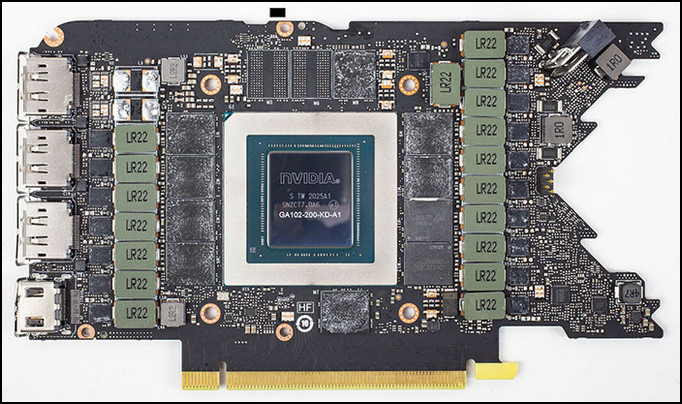 During the Covid-19 pandemic started in China, the chip manufacturers failed to meet the demand & supply ratio. Multiple factories got shut down & the major chip producer TSMC got hit in production for lacking ultrapure water.
All these combinations make chip shortage for the graphics card, which drastically influences the price.
2. Scalper Situation
Besides the failure of supplying enough chips for the GPU, graphics card manufacturers had to sell the cards at a higher price. And then there are scalpers, who instantly buy the maximum of the cards & create shortages.
As people have to buy GPUs, they were forced to buy the cards at almost doubled prices!
Here is a comparison of the launch price, & street price that will give you an idea of how bad this was. This scalper situation creates this havoc on the GPU price.
| GPU Name | Launch Price ($) | January 2022 Price ($) |
| --- | --- | --- |
| Nvidia RTX 3090 | 1499 | 2609 |
| Nvidia RTX 3080 Ti | 1199 | 1874 |
| Nvidia RTX 3080 | 699 | 1613 |
| Nvidia RTX 3070 Ti | 599 | 1179 |
| Nvidia RTX 3070 | 499 | 1086 |
| Nvidia RTX 3060 Ti | 399 | 923 |
| AMD RX 6900 XT | 999 | 1528 |
| AMD RX 6800 XT | 649 | 1269 |
| AMD RX 6800 | 579 | 1150 |
| AMD RX 6700 XT | 479 | 847 |
| AMD RX 6600 XT | 379 | 610 |
Here you can see, the prices went almost doubled from the initial price. As the prices were not stable & fluctuated a lot, so take the values with a grain of salt.
3. Crypto Miners
There are other people that work similarly, like the scalpers who affect the GPU price. These people buy multiple units of cards and mine cryptocurrency.
To mine coins like Dogecoin, Ethereum, or Bitcoin, these Crypto miners require GPUs with faster hash rates (faster hash rates mean good for mining). Not to mention, mid to high tier cards are very good at processing data & mining, Miners targeted all those cards.
Though lately, Nvidia tried to battle against miners by releasing new refreshed GPUs with LHR (Low Hash Rate), hackers bypassed the trick with the Nvidia driver. So, it isn't helping that much.
Besides individuals, many mining farms bought hundreds of GPUs for bigger profit margins, as the crypto gained popularity just before COVID-19. So, it already got a bad situation & during the COVID-19 lockdown, due to home office/school/work, the requirement of extra PC devices made the situation worse.
With the profit, these miners bought all possible cards, which creates a GPU shortage for the gamers and other consumers that impacts the price hike.
4. Inflation
During the COVID-19 outbreak, & then the unwanted Ukraine-Russia war breaks the supply chain. This causes money inflation. Transportation gets interrupted & people have to buy products from other sources.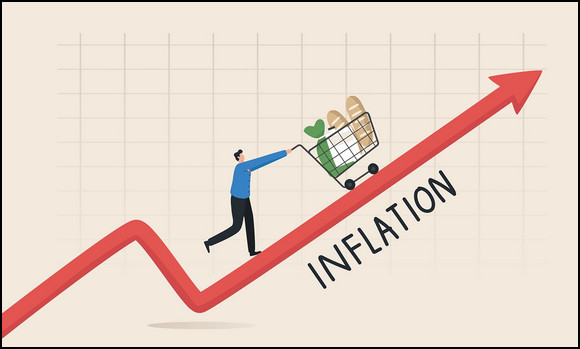 From President Trump's spell, shipping costs increased by about 25% from China. This puts an additional cost on shipping charges. As a result, this impacts the total product cost.
Though the Biden administration didn't imply any dial-back solution for the import tariff and in business no one wants a loss, that's why the consumer has to pay the extra bucks.
5. Advanced Specification
Aside from the effect of the COVID-19 pandemic, there are some normal reasons which impact the price escalation.
Modern GPUs use high-quality PCB & materials with advanced technology. Features like DLSS, FSR, Ray Tracing, etc. also need RT cores for better performance which increases
the production cost & thus the higher MSRP.
The additional amount of VRAM, memory speed, newer Memory design GDDR6/GDDR6X, and PCIe 4.0 support also impacts how a GPU will perform. As Nvidia is dominating the GPU market with advanced technology, AMD can't cope with the competition yet. Additional R&D cost is another factor that influences the price.
This insufficient completion makes Nvidia set their cards at a higher price. This is why Nvidia cards are more expensive than AMD.
6. Brands
Brand is a word by which everyone recognizes something at a glance. Top brand products always have a high demand. The brand manufacturer knows their value & is aware of their reputation. They take the opportunity & demand a premium value for their brand products.
For brand value, they always stay on the top of the list for picking a product. And not to mention, these products come at a high price, which is why you may see a massive price increase for some AIB partners including water-cooled GPUs.
FAQs
When will GPU prices go to normal
It is hard to say when the prices will go back to normal. During the introduction of the Nvidia 40 series, the company was still advertising its RTX 30 series. The reason is there is already a pile of 30 series GPUs & to clear out the stock, Nvidia didn't cut the price that much.
As, when a new product launches, there is a cut down in the previous GPUs. But that's not the case this time for the pandemic & Russia-Ukraine war.
Is there a right time to purchase your GPU?
Before the launch of new series, usually there is a price drop for the previous series GPUs. Besides that, on Black Friday, Cyber Monday, and Thanksgiving Day, products get a discount & the right time to buy GPUs.
How Much GPU VRAM is needed for gaming?
For 8k gaming, 12GB to 24GB VRAM will be enough. For 1080p gaming, 8GB & for 720p gaming, 4GB VRAM will be sufficient.
Final Thought
To wrap up, COVID-19 impacts a lot on every product's pricing. Graphics cards are one of those that got hit on prices. Besides the pandemic, scalpers & crypto mining played a huge role in increasing the GPU price.
In this article, I described why GPUs are pricey at the moment. We all are hoping for a great GPU price at which we can buy & enjoy gaming with our desired cards.