Whenever Sony drops any console, I am their first customer. Because I love their exclusives, and I believe the new Dual sense controller is revolutionary.
However, PlayStation 5 is yet to be available for everyone. Because of the chip shortage, there is a limited amount of PS5 in the stores.
But users who got their hands on the new PlayStation are fighting with bugs. One of them is that the PlayStation 5 is not entering rest mode.
Why is my ps5 not going into rest mode?
Your PS5 is not going into rest mode because of the power supply problem. Besides, in the earlier firmware update, the PlayStation 5 had a rest mode bug which either forced the PS5 into rest mode or prevented it from going into the rest mode.
As a PlayStation enthusiast, I am here to help you out with a complete guide on how you can get rid of this problem.
So don't skip any part as I am going to explain the process step by step.
Also, fix PS5 won't download in rest mode.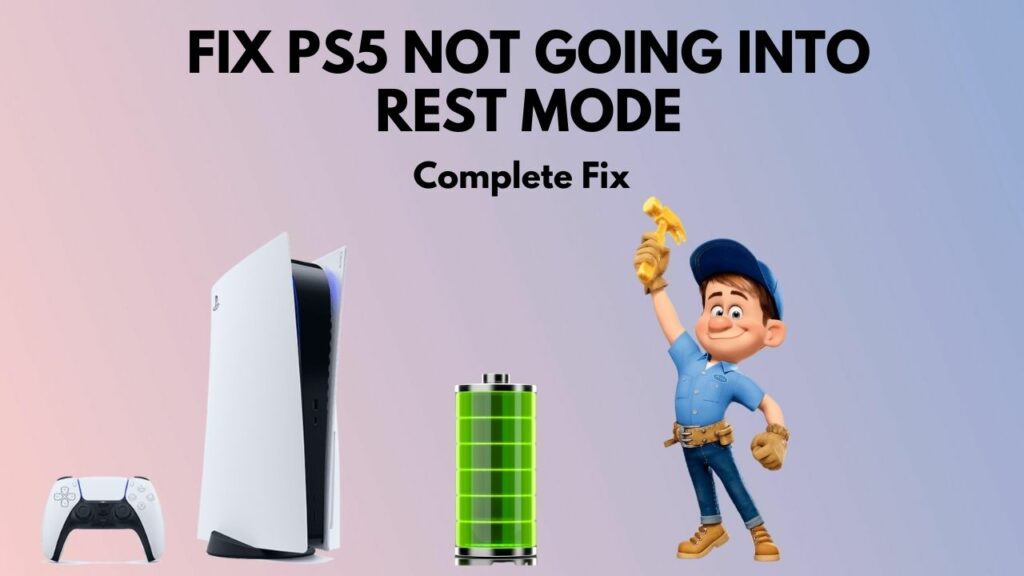 How to Fix Rest Mode Error on PS5
PS5 rest mode has been a horror show for the PlayStation 5 users.
But then again, It seems like I can't get enough of my PS5. My favorite console of all time is already on the verge of becoming a reality with this system. Before, I've talked about how much I adore this system.
But there's a PlayStation 5 function that I rarely use: The Rest mode. I rarely use rest mode because it has created hardware problems for many people, including myself.
PlayStation 5 had a very buggy firmware up until now. At least from a user's point of view. But among all the problems, the Rest mode was the most wreck feature of the new PlayStation 5.
First, many users couldn't get out of the rest mode, and many couldn't get into it. Even if they did somehow, after switching on their TV, the PS5 turned itself on automatically.
It goes without saying how vital the PlayStation's rest mode is because you get better speed while downloading in rest mode. Also, while in the rest mode, the PlayStation consumes a lot less power. Check out why your PS5 is not downloading games.
The PlayStation 4 rest mode was great. At least it worked every time I wanted to use the rest mode. Because most of the time, I would put my PS4 in the rest mode to download games while I am busy doing other things. I have never faced any issues whatsoever.
But the PS5 rest mode disappointed me big time. I can just hope with updates; Sony will fix their rest mode.
However, you don't have to worry about this error. Because I know the exact way, you can fix this bug.
So without any more delay, let's get into troubleshooting. Also, check out our separate post on how to fix PS4 error code CE-300227.
Here are the steps to fix ps5 not going into rest mode:
1. Turn OFF HDMI Link
This is a prevalent mistake by the user. Let's say you put your PS5 into the rest mode, then you switch off your tv for some time, but after a while, when you turn on your tv, the PlayStation 5 is automatically booting up.
Well, this is happening because you haven't disabled the HDMI link option. It is effortless to disable it.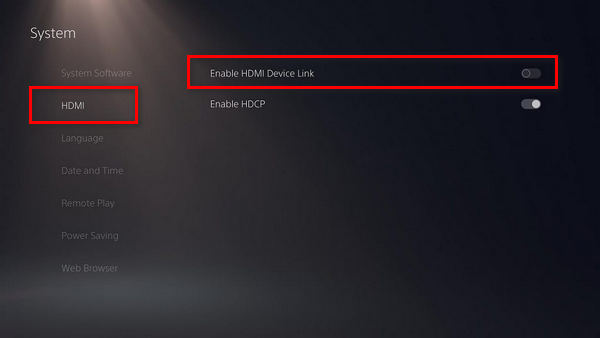 Here are the steps to disable the PS5 HDMI Link:
Turn on the PS5.
Start by selecting a user profile and then go to the main screen.
From the menu, select Settings. You'll find it in the upper left corner.
Navigate to the System tab after you've gotten to the settings page
Choose HDMI as your output device.
Untick the Enable HDMI Link option.
Click Save.
When you go into the rest mode, your PS5 won't go into the normal mode if you turn on the TV. Also, check out our separate post on how to fix PS5 error code wc-365475.
2. Enable Rest Mode
You probably haven't configured your rest mode feature. If the rest mode is disabled, then your PlayStation 5 won't go into the rest mode.
It is relatively easy to enable the rest mode. So let's get into it.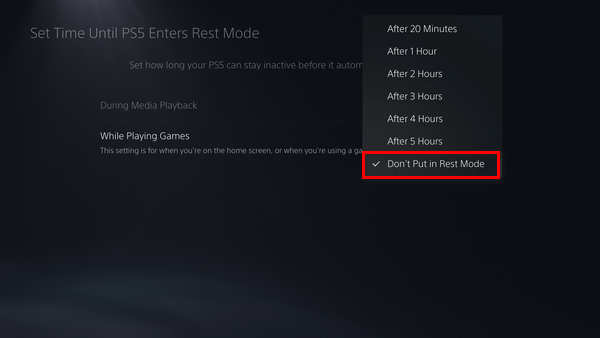 Here are the steps to enable PlayStation 5 rest mode:
Navigate to settings from the PlayStation 5 menu.
Select System.
Go to the power-savings tab.
Set the time until the PS5 enters rest mode by going to Set Time Until PS5 Enters Rest Mode.
Press x to save the settings.
Now that you have enabled PlayStation 5 rest mode feature. Hopefully, you will not be facing issues regarding the rest mode. Check out our separate post on how to fix PS5 error code ce-108255-1.
3. Update PlayStation 5 Firmware
The PlayStation 5 Rest Mode bug can easily be fixed by updating the firmware. Many users got their fix just by updating the PlayStation 5.

Here are the steps to update PlayStation 5:
Go to System From the PS menu.
Click on System Software.
Navigate to System software update and settings.
Choose to update System Software.
Wait for the console to download the update.
Install the update. While updating the console, it will automatically restart the PS5
Your PlayStation 5 is now updated. Now try pressing the Power button to see if your console goes into the rest mode or not if it doesn't follow the next method. Want more PS5 games? Check our other round-ups on the best PS5 horror games & best PS5 games for kids.
4. Reset The PlayStation 5 console
Sometimes resetting is the only way you can fix your PlayStation. It is easy, and it doesn't take that much time to reset the console.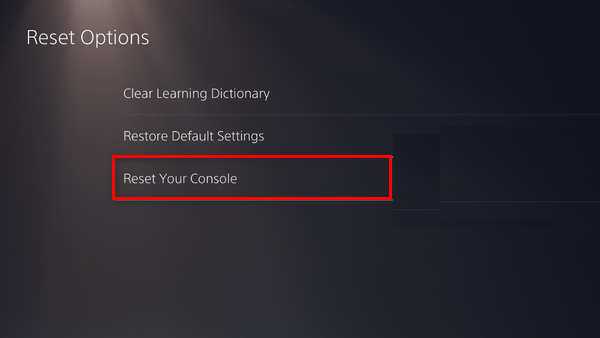 Here are the steps to reset the PS5:
Turn off your console.
Press down the Power button until you hear a second beep.
Plug in a PS5 controller and hit the PS button on the console.
Choose Reset PS5.
Wait for the console to restart.
After the restart, try putting your PS5 into the rest mode. Also, Check out our Top 10 picks for the best PS5 racing games.
5. Reconnect Power Supply
Your PlayStation is not probably going into the rest mode because of the loose power cord. So it's better if you unplug everything.
Before unplugging the PS5, make sure whatever power strip you are using is not faulty. First, take out the HDMI cable. Then take out the power cord. Check our epic post if you don't know how to fix PS4 error code e-82000168.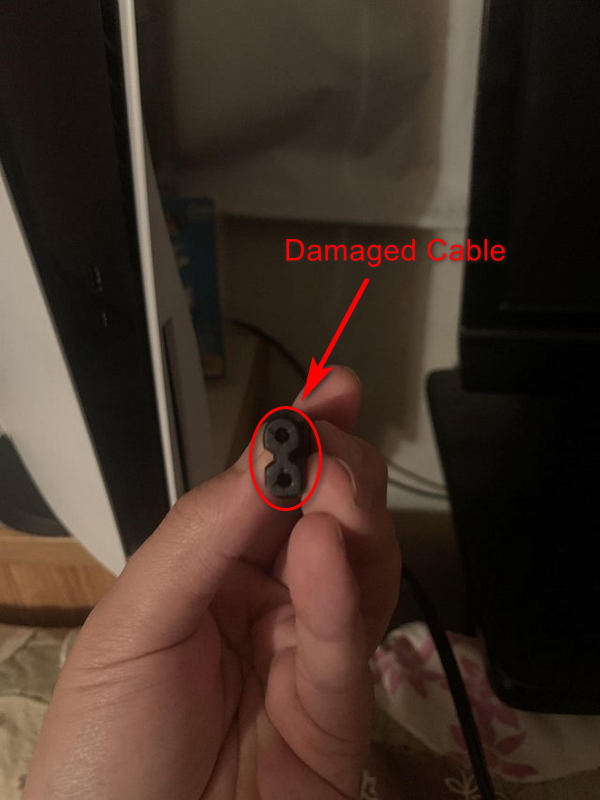 Clean the cables before putting them on. After cleaning, plug them into your PS5 and turn it on. Try pressing the power button if it goes into the rest mode.
6. Contact Sony Support
If you have tried everything but still your PS5 is not going into the rest mode. Then you can seek the help of the Sony officials. Go to PS network. Sign in to your account. And move over to the support section.
Let the officials know your problem. Wait for the response. If they cannot provide you with anything solid, then you might have gotten your hands-on faulty PS5. It will be better if you claim a warranty. Play Roblox on PS5 easily.
How To Use Rest Mode In PlayStation 5
Rest mode is an essential feature for PlayStation 5 users. And this feature has been in the PlayStation consoles for a long time.
If you press the power button of the PlayStation 5, then it goes into the rest mode.
Rest mode takes your whole console in the background process. Because of this, it still draws some power, but not nearly as much compared to if it were entirely on. With the rest mode, you can charge your Dual Sense Controller, Update your games in the background, and if you want to play your PS5 on your desktop, meaning with Remote access, you can even do that while the PS5 is in the rest mode. When you press the PS5's physical power button, it will automatically enter Rest Mode.
This power option allows you to put your PS5 console into a low-power mode for extended periods of time. The feature is enabled by default on your PS5 console.
This option allows you to pick up where you left off. Many gamers utilize Rest Mode to avoid having to pause their games for 30 minutes or more.
The power cord must be connected once Rest Mode has been activated.
While your PS5's power indicator is flashing, disconnecting the AC power cord may cause data loss.
Final Thoughts
Rest mode allows us to download games while consuming less electricity. This is very important, and while being in the background, the PS5 download speed reaches its full potential.
I know it's frustrating when the rest mode doesn't work, but perhaps this guide can help you solve your issue.
And if you still have questions, you can always reach out to us.