The new PlayStation 5 has brought amazing features to reality – entirely changing the gaming scenario.
Recently, many gamers are questioning if PS5 can be connected to a laptop and, if yes, what's the procedure.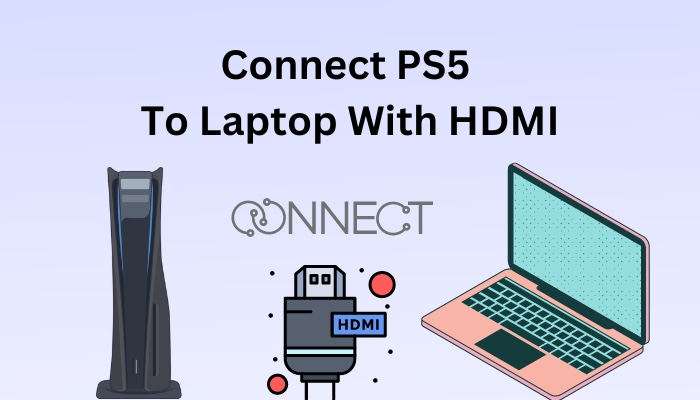 Well, I'm here to answer. Through this article, I will clear out the confusion regarding the connection of a laptop to a PS5.
Let's begin!
Can You Connect Your PS5 to Your Laptop?
Yes, you can easily connect your PlayStation 5 to a laptop. Mainly there are two ways. You can either use the Remote Play feature inside PS5 or plug your PS5 into a laptop using an HDMI cable and Video Capture Card. If your laptop has an HDMI Input port, you can directly connect the PS5 to it.
Connecting through the Remote Play option is the easiest and cheapest in comparison. This feature allows gamers to play games while away from home – connecting their Laptop and PlayStation console over the internet.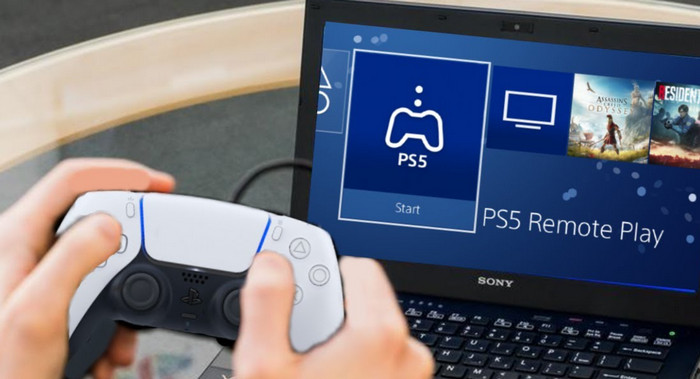 However, this can rise potential lag and connectivity issues due to poor internet connection. In such cases, going for an HDMI cable to make your laptop a gaming screen for the PS5 is the best choice.
For the HDMI approach, you also require a video card. This can be a little expensive but ensures a reliable and lag-free gaming experience. You'd also need a USB port on the laptop to connect the video capture device to the laptop.
Want to know the process of linking a PS5 to a laptop via an HDMI cable? Read the following section to find out.
How to Connect PS5 to Laptop Through HDMI
To connect the PS5 to the laptop through HDMI, connect one end of the HDMI cable to the PS5 and the other end of the cable to the laptop's HDMI Input port. But as most laptops don't have an HDMI input port, you also need to use a Video Capture Card to make it work.
A video Capture Card (VCC) is an external device that helps you record or stream your gameplay from any gaming console. It will work to capture the video and audio signal from the HDMI port and pass it to the display on your laptop.
If the HDMI port on your laptop is labeled as "IN", then you're one of the few lucky ones. Your HDMI port can take video signal input from the PS5. So, connect the HDMI cable from PS5 to the laptop HDMI IN port and you're good to go.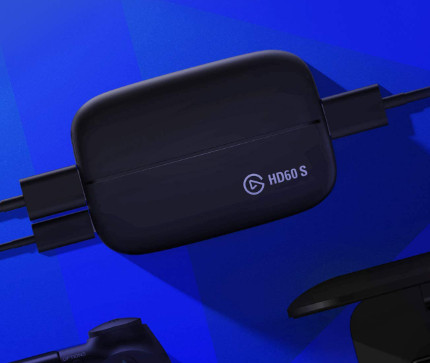 Otherwise, for most people, the laptop will not have an HDMI Input port, and only an HDMI Out port will be present. Then, you'll also need to purchase a capture card.
The benefit of using HDMI cable is you will enjoy high speed gameplay with almost zero latency. Achieving this by wirelessly connecting to the PS5 using Remote Play is not possible.
So, it's better to spend some cash and buy a video capture card if you plan to play PlayStation games on your laptop regularly.
In the next section, I've provided a detailed overview of which video capture cards you can buy. So, make sure to go through the next section after reading the steps here.
Here are the steps to connect a laptop with PS5 via HDMI cable:
Use a USB cable to connect the Video Capture Card to your laptop USB 3.0 port.
Link the Capture Card to your PS5 through an S-Video connection cable.
Connect the HDMI wire's output port to the console and the HDMI input port to the capture card.
Install the Video Capture Card software on your laptop. The software usually comes with VCC and is also available on the Internet.
Turn on your console and launch the Capture Card software on your laptop.
And that's it! You can view the PS5 user interface on your laptop's screen. Just enjoy gaming on your PS5 using the laptop as a monitor.
Which Video Capture Cards are Compatible with PS5?
PS5 supports HDMI 2.1 which offers 8K resolution at 60 FPS, 4K resolution at 60 or 120 FPS, and Full HD resolution. There's no option for QHD or 1440p resolution.
If you're rather interested in DisplayPort, read our post on: Do PS5 have DisplayPort?
While looking at the capture card specs, keep an eye on the video passthrough resolution, and not the video capture resolution. The video passthrough resolution determines at what quality the video will go to your laptop screen, while the video capture resolution is for recording the gameplay (and uploading to YouTube or Twitch, for example).
You would want a video capture card that has video passthrough resolution at 4K 60 FPS to enjoy 4K60 gameplay on your laptop screen. However, your laptop display needs to support 4K60 resolution too, otherwise, the video quality will drop to 1080p.
Unless you're using a laptop with a 4K display, then there's no point buying a 4K60 passthrough-capable video capture card. You can buy a 1080p 60 FPS passthrough capture card to get the job done.
Keeping these resolutions and FPS in mind, here are some video capture cards you can buy for PS5:
| Model | Passthrough Resolution | Price |
| --- | --- | --- |
| Elgato HD60 X | 4K 60 FPS | $200 |
| Asus Tuf Gaming CU4K30 | 4K 60 FPS | $210 |
| AverMedia Live Gamer Portable 2 Plus | 4K 60 FPS | $150 |
| AverMedia Live Gamer Mini | 1080p 60 FPS | $100 |
Among these, the Elgato HD60 X provides the best experience, and the AverMedia Live Gamer Mini is enough for most people who don't have a 4K display on their laptop.
What if you don't want to use a capture card to connect to your laptop? Then you should utilize the PS5 Remote Play feature, as I've said earlier. The details are in the next section.
How to Connect PS5 to Laptop Without Capture Card
To connect your PS5 to your laptop without buying a video capture card, you need to use the Remote Play feature of the PS5.
Sony PlayStation Remote Play allows you to stream games from the console to any other device such as a desktop or a laptop. It will have some buffer or lag as the game is getting streamed instead of using a wired connection via HDMI.
But, on the positive side, you don't need to spend cash on a video capture card to play PlayStation 5 games on your laptop.
Here are the steps to connect PS5 to the laptop using Remote Play:
Turn on the PS5.
Download the Remote Play app on your laptop.
Sign in to your PSN (PlayStation Network) account. You need to connect to the same account as in the console.
Go to Settings and configure the resolution and refresh rate.
Now, the Remote Play app on the laptop will automatically scan and connect to the console. Your PS5 is ready to stream games to the laptop.
If your PSN account is logged into Remote Play on two devices or more, you need to select which device (i.e., laptop) will connect to the game console.
At least 5 Mbps internet speed is required to use Remote Play. It's recommended to connect the PS5 to the internet using an ethernet cable for the most stable connection, The hardware specs on your laptop need to be decent enough to process the game streaming without lagging.
If an IP address error arises on the PS5 while connecting with Remote Play, follow our guide to fix PS5 can't obtain IP address.
FAQs
How do I connect PS5 to a laptop without Remote Play?
You can use an HDMI cable with a Video capture card to connect a PS5 to a laptop without Remote Play.
Can I plug my PS5 into a computer monitor?
Yes, you can easily plug PS5 into an external computer monitor via an HDMI wire.
Can I connect my PS5 console to my laptop without HDMI?
Yes, you can use the PlayStation Remote Play option to connect a laptop with PS5 without HDMI. It is a great way to play PS5 games on your laptop or PC.
Final Words
Though linking a PS5 to a laptop using an HDMI cable and video capture card can be a little costly, it is the most stable option with almost zero latency. Plus, you get the additional advantages of recording and streaming your gameplay footage.
After carefully reading the article, I hope you now know how to use a laptop as the display for your PS5. Then you can play PS5, or even play PS4 games on a laptop
Happy gaming. Godspeed!