Roblox is a beautiful gaming platform where you can connect with people by adding them as friends.
Playing Roblox with your friends is very enjoyable since you know each other. You can form groups with them and become a part of the fantastic Roblox community.
Moreover, you will also be able to chat with people worldwide after becoming friends with them.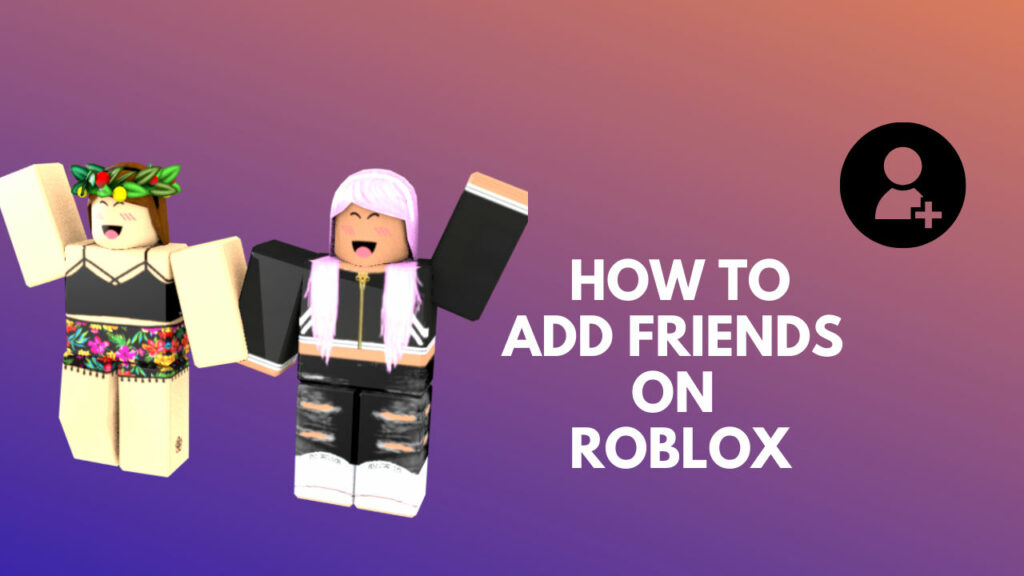 So, Why can't I add someone on Roblox?
You cannot add friends on Roblox if you reach the maximum limit. The maximum limit for adding friends is 200 unless you upgrade the game to its premium version. Re-assure your account restriction option from your Privacy Settings, and then try adding friends.
Keep Reading, Because, in this post, I am about to show you how to make friends on Roblox easily.
Also, check out our free Roblox admin commands list for having premium features in the game.
How to Find Friends on Roblox
For finding your well-known buddies, you have to import your contacts from a mobile device. If your friends have a Roblox account, they will automatically be on your friend's list. Even if they don't have an account, you can invite them to download Roblox and play with you by copying the URL from the tab, Invite Friends.
Feel secured, as no user can see your phone number or personal details. Roblox maintains strict privacy by not sharing your contacts with any third parties.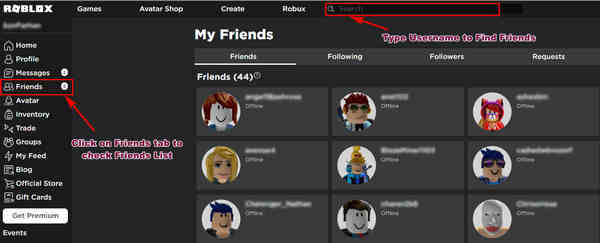 Invite Friends via Contact Requirements:
It would be best if you reside in the US.
You must be 13 years or older.
And you must have a mobile device with minimum Android OS 7.0 or newer, or iOS 9.0 or newer.
After you meet the requirements, you have to log in to your Roblox account and go to settings. Click on the Account Info Tab and provide your mobile number and Email address.
Once you are all set, Refresh the page and go to Friends Tab. Grant Roblox permission to sync your contacts to find friends. Tap the Add button next to the usernames to send a friend request.
If your Roblox app closes showing Roblox error code 524 then be sure that it's not a server error. Check whether Roblox is down today.
How to Add Friends on Roblox – PC, Xbox, & Mobile
It is fascinating to make new friends on a gaming platform. You can play with each other on a single server, chat, and explore the world together. It is like a whole new experience to grab.
You are not alone if you are unable to add friends to your list. And so, I am here to help you make new friends on Roblox.
Despite reaching maximum limits, you can add more friends if you unfriend one of them from your friend's list or one of them unfriends you. Check out some amazing Roblox facts you may not knew.
For PC
You can add friends on Roblox in two ways. One is by adding friends from the Roblox Homepage, and the other is by adding inside the game. Both methods are comfortable to perform.
Here are the ways to add friends on Roblox:
1. Add People from Roblox Homepage
For this method, you have to know the username of that person. You can see the username on top of the avatar's head.

Here are the steps to add friends on Roblox PC:
Login to your Roblox account.
Click on the Friends tab from the left panel.
Click on Search and type the username of that person you want to add to your friend's list.
Press on Search for the Username in People and click on Add Friend to send them a Friend Request.
Type a message to help that person remember you.
Wait for the response. If the friend request is accepted, that person gets added to your friend's list.
Check our separate post on how you can fix ROBLOX Error code 267 easily.
2. Use the In-Game Feature
For this method, it is not necessary to know the exact username of that person. If you don't remember, there is an alternative option on Roblox that enables you to add friends instantly from any game.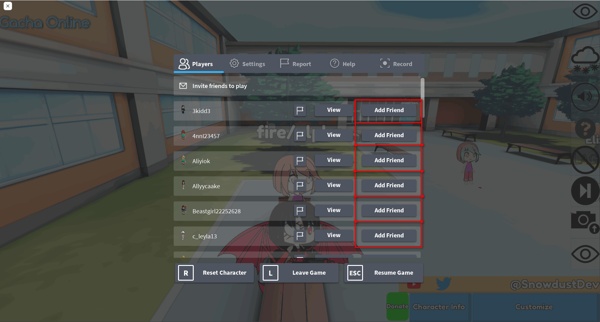 Start any Roblox Game by joining a server.
Click on the Game Menu situated at the top left corner.
Select the Add Friend Button with whom you want to be a friend.
Wait for the response.
For Xbox
For Xbox platforms, you cannot perform the same steps as done on PC. I recommend you to sign in to your Microsoft account on your Xbox device.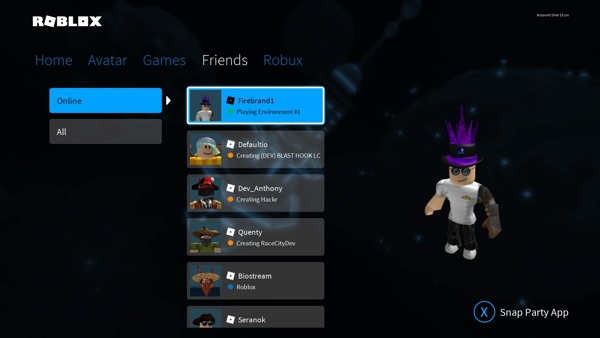 Here are the steps to add friends on Roblox Xbox Edition:
Go to the Home Page and select My games and apps.
Click on See All > Apps > Microsoft Edge.
Type in Roblox in the search bar and log in to your Roblox account.
Tap the Search button on the top right corner and type in your friend's username to send a friend request.
Wait for the response. You can also add friends in-game, but this feature is different for different games.
You may face ROBLOX error codes like ROBLOX error code 610, ROBLOX error code 6, ROBLOX error code 279, etc.
For Mobile Devices
If you want to add friends from mobile devices, you must sign in with an email account. You cannot add friends if you play as a guest.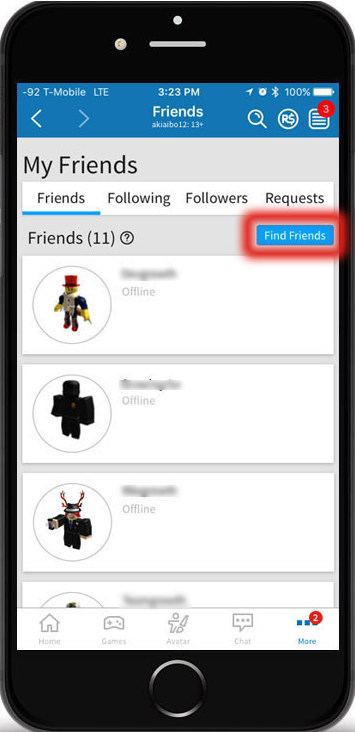 Once you sign in, go to the friend's tab and click on the search icon. Type the username of the player you want to add. Click on the Add Person icon and wait for the response from the other end.
You can also add friends inside a game. While playing any game, click on the Three-dashed icon. You will see a bunch of usernames and an option to add a friend. Click on Add Friend to send a friend request.
Sometimes you can't add friends because the username you are searching for doesn't exist anymore.
Also, check our separate post for fixing  Error Code 277 on Roblox.
Add People in Roblox Xbox One from PC
Ever wondered why doesn't Roblox combine PC and Xbox servers for playing with each other?
They have this cross-platform feature, but you don't know how to utilize it.
For adding friends on Roblox Xbox One from PC, go to settings > Account from your Xbox Device and Enable Cross-Platform Play.
Remember to link your console Microsoft account with your PC. Then switch to your PC and login with that same account, and add friends using their username.
This process will automatically add friends to your Xbox device as well. Play with your PC friends using Xbox, login to Roblox using Xbox and go to your Device settings > Account and Enable Cross-Platform Play.
Also, check our separate post for fixing ROBLOX Error Code 268.
Benefits of Having Friends in Roblox
Friends on Roblox are needed for playing games on the same server and for online chatting.
You can undoubtedly play any game alone, but it is more entertaining when you play Roblox with friends and family members.
You can also ask your friend to be a team in-game and beat opponents together to win.
My recommendation will be to join a group. That way, you can talk with more people, and eventually, you will make more friends.
FAQ
Question: How to send a friend request on Roblox?
Answer: To send a friend request on Roblox on PC, Mobile, Tablet, and Xbox, type in the username in the search button after logging into your Roblox account. You can also add friends in-game by clicking on the More icon (on Mobile) or the Esc button (on PC).
Question: What happens after I send my request on Roblox?
Answer: You will see a pending message when you send a friend request to a player. And the player you sent a request will have two options to either accept or reject your friend request. You can see whether the player accepted or denied your request from the Friends Tab.
Question: How do I check my friend requests on Roblox?
Answer: All pending requests are on the friend's tab. It is up to you whether to accept or deny any request.
Question: How do I delete friends from my Roblox Friends List?
Answer: Log in to your Roblox account and go to the Friends Tab. Select the person you want to unfriend and tap on the Unfriend Button.
Question: How do I set an alias for a friend in Roblox?
Answer: Aliases is a feature to set a nickname for your friend in Roblox. To use the Alias feature, you need to click on that person's profile to nickname. Click on About, and under About, you will see an option named Alias. Set any nickname of your wish and click on Save.
Question: How to join the games other people play when they're not my friend on Roblox?
Answer: You cannot join a game other people are playing unless you are friends and modified their settings to follow.
Final Thoughts
Roblox maintains an outstanding balance of peace and harmony. Adding friends to your friend list is one of the great features for socializing with others.
Always make new friends and avoid bullying or harassment. If you notice any violence, don't forget to unfriend that person.