Roblox is an amazing place to build worlds and share your creativity with your fellow Robloxians. It's an experience best enjoyed with your friends.
If you're a newcomer and wondering how to add & invite your friends to your Roblox game, you're in the right place.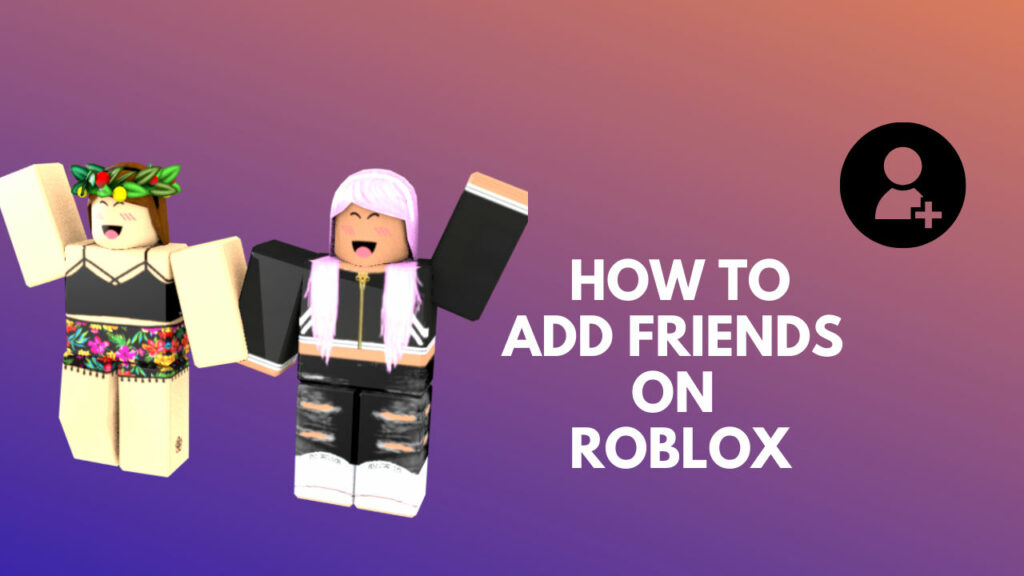 Let's dive into this write-up and discuss everything you need to know to make friends on Roblox.
How to Add Friends on Roblox
It is fascinating to make new friends on a gaming platform. You can play with each other on a single server, chat, and explore the world together in some of the best Roblox games. You can also become popular on Roblox multiplayer. It is like a whole new experience to grab.
You are not alone if you are unable to add friends to your list. And so, I am here to help you make new friends on Roblox.
There are many ways Roblox players can send a friend request.
Here are the methods to send friend requests on Roblox:
For Mobile
The following steps are applicable to all mobile devices regardless of iOS or Android. The in-game options are the same across all smartphones.
Here's how to add friends on Roblox mobile:
Tap on the three-dot icon at the bottom-right corner of the screen.
Select Friends.
Tap on the Search icon at the top right corner of the screen.
Type your friend's username in the search box & tap return(for iOS) or the go-to(➡) button(for Android) on your keyboard.
Find your friend's account from the search result & tap Add.
Keep in mind that you can't cancel the sent request. So make sure you're sending a friend request to the right account.
For PC
You can send friend requests on Roblox in two ways. One is by adding friends from the Roblox Homepage, and the other is adding friends from inside the game. Both methods are easy to perform.
Here's how to add friends on Roblox PC:
Via Roblox Homepage
Go to the Roblox homepage and log into your Roblox account.
Click on the nav menu icon at the top-left corner of the screen and select Friends.
Type the username in the search bar and hit Enter. Make sure to select in People section for search.
Find your preferred account from the search result and click Add Friend.
Use the In-Game Option
Start any Roblox Game by joining a server.
Press the Esc button to enter the game menu. Go to the Players tab if you're not already there.
Select the Add Friend button with whom you want to be a friend.
Now, wait for the response. If the friend request is accepted, that person gets added to your friend list. You might often get kicked from multiplayer servers. In such cases, you need to solve the kicked-out by Roblox issue.
For Xbox
Although you can't add friends on Roblox for the Xbox platform, you can launch the Microsoft Edge browser, log into your Roblox ID and add friends from there.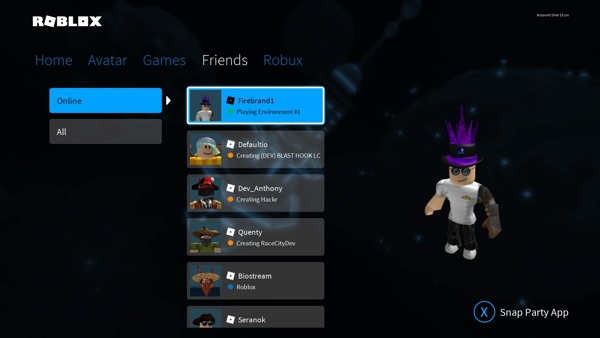 Here are the steps to add Roblox friends on Xbox console
Go to the console's homepage and select My games and apps.
Click on See All and go to the Apps section.
Select Microsoft Edge and go to the Roblox homepage.
Log into your Roblox account.
Click on the nav menu icon and select Friends.
Input your friend's name in the search bar and search it in the in People section. Otherwise, your search result won't show players' accounts.
Find your friend's account and hit Add Friend.
Players seeing the friend request will have two options: Accept or Decline. One common issue that arises on all platforms regarding Roblox multiplayer is the high ping issue. In order to have a good multiplayer session, you need to fix any Roblox high ping lagging issue.
Add People in Roblox Xbox One from PC
Ever wondered why doesn't Roblox combine PC and Xbox servers for playing with each other?
They have this cross-platform feature, but you don't know how to utilize it.
For adding friends on Roblox Xbox One from PC, go to your console's Settings > Account > Privacy & online safety > Xbox Privacy > View details & customize > Communication & multiplayer.
Now click on the drop-down menu for You can join cross-network play and select Allow. Remember to link your console Microsoft account with your PC. Then switch to your PC and login with that same account, and add friends using their username.
FAQ
How to send a friend request on Roblox?
To send a friend request on Roblox on PC, Mobile, Tablet, and Xbox, type in the username in the search button after logging into your Roblox account. You can also add friends in-game by clicking on the More icon (on Mobile) or the Esc button (on PC).
What happens after I send my request on Roblox?
You will see a pending message when you send a friend request to a player. And the player you sent a request to will have two options to either accept or reject your friend request. You can see whether the player accepted or denied your request from the Friends Tab.
How do I check my friend requests on Roblox?
All pending requests are on the friend's tab. It is up to you whether to accept or deny any request.
How do I delete friends from my Roblox Friends List?
Log in to your Roblox account and go to the Friends Tab. Select the person you want to unfriend and tap on the Unfriend Button.
How do I set an alias for a friend in Roblox?
Aliases is a feature to set a nickname for your friend in Roblox. To use the Alias feature, you need to click on that person's profile to nickname. Click on About, and under About, you will see an option named Alias. Set any nickname of your wish and click on Save.
How to join the games other people play when they're not my friend on Roblox?
You cannot join a game other people are playing unless you are friends and modified their settings to follow.
Final Thoughts
Roblox maintains an outstanding balance of peace and harmony. Adding friends to your friend list is a great feature for socializing with others.
Always make new friends and avoid bullying or harassment. If you notice any violence, don't forget to unfriend that person.
GGWP!