Do you use SSD for faster speed on your computer?
If yes. Then it's good because using a solid-state drive can boost your computer performance.
But have you ever noticed that SSD also reduces your high disk usage.
Unless it increases the performance, SSD also reduces high disk usage.
I also experienced it after I started using an SSD, and it never used it's total capacity.
Does SSD reduce high disk usage?
Yes, SSD reduces the high disk usage of your pc. Recent operating systems like Windows 10 and Windows 11 never use a Solid-state-drive's total capacity. But you always have to use the latest SSD. If you use the older SSD, it may not help you at all to reduce disk usage.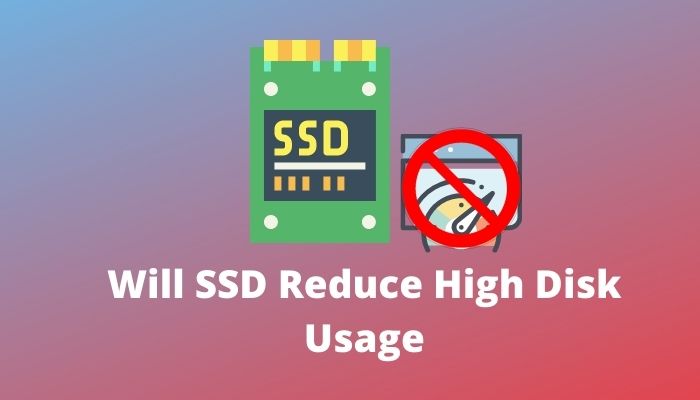 Before we start to learn how SSD helps you reduce high disk usage, we first have to know a few facts on High disk usage, the SSD work process, etc.
Check out our separate post on SSD good for Gaming.
What is  Disk usage?
Disk usage has currently used the percentage of the Storage device of your PC. It mainly focused on total memory used for doing a program or carrying out a program. It relates to Device performance more than device storage. When the disk usage percentage increases to 99%-100%, it is called high disk usage.
Users are often confused with this term. It is disk usage( How much disk capacity you have used to run a program), not disk storage. Disk storage means the memory space for saving data and files.
If your operating system has high disk usage or a 100% disk usage issue, it doesn't perform at its full potential.
An old Hard Disk Drive causes this problem, and it always uses 100% work capacity and makes the PC very slow.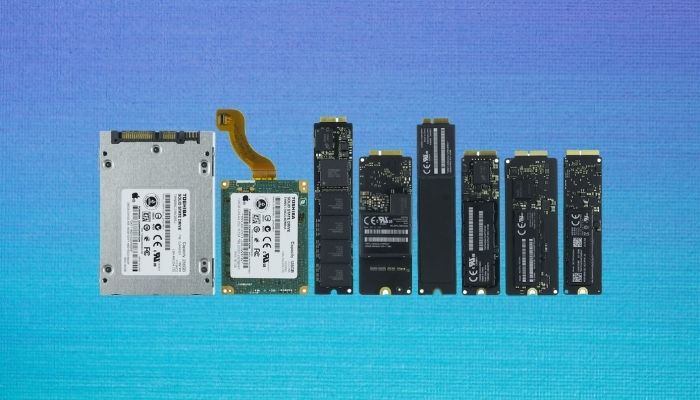 If you find your PC always has 100% disk usage, it is harmful to your PC.
So you have to know the cause of 100% disk usage. Then you find a solution for reducing your disk usage.
Follow our guide to fixing Can SSD Overheat.
What are the Reasons for High Disk Usage?
High disk usage is not suitable for your PC because it reduces your PC performance.
So you have to know the reason for high disk usage. Before you know this fact, you have to determine why your storage device's massive workload.
Here are the steps for finding out the storage device's workload:
First of all, open the task manager of your PC. You can open a task manager in two ways. Press Ctrl+Shift+Esc together or right-click on the taskbar, find Task Manager from the options, and double click on it to select.
Task Manager tab will appear. You will see several options like Processes, Performance, App history, etc.
You will find a column named Disk in the processes option. Click on it.
You will see the currently running processes.
You will also see the highest disk usage apps appear top of the list.
If your apps become so orange, that means your disk usage is high.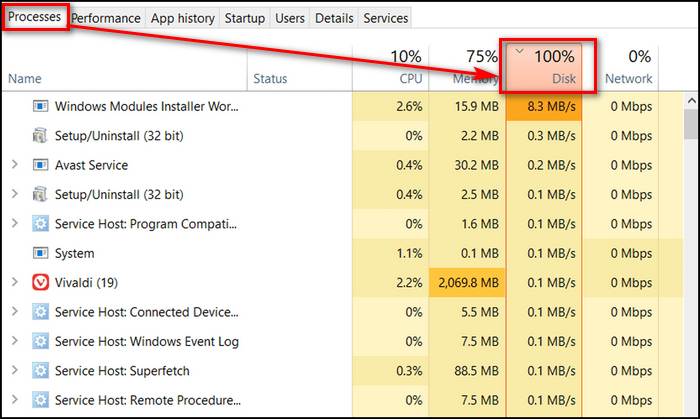 Sometimes, your disk usage percentage becomes 100% for a while. But it reduces to 20% after some time. This is the actual Disk usage procedure. But if your disk usage continuously becomes 90% -100%, your disk .then you are at the risk of high disk usage.
In a hurry? Check out my new post on Is SSD Affected by Magnets.
Generally, High disk usage causes if any disk uses exceed 1 to 2 MB per second continuously.
Now we go back to the causes of High disk usage:
Heavy apps that run in the background can cause high disk usage.
A backdated version of OS can reason for it; Backdated OS can not be compatible with the latest hardware versions.
Balanced energy options of your PC.
Malware can be the cause of 100% disk usage.
An old hard drive is a reason for 100% disk usage.
This is the main reason for Higher disk usage.
In a hurry? Check out my new post on What are the fastest PCIE 4.0 SSDs.
How to lower Disk Usage?
If your disk usage rate is 100% or close to 100%, then you should lower your disk usage rate.
You have to focus on some facts such as resetting your virtual memories, getting an SSD, Cleaning your Boot, checking malware, even a simple restart can lower your disk usage.
High disk usage can be caused for several reasons at a time, and the most common one is a slow hard drive.
So, I will describe how to lower your Disk usage. With SSD. By changing your SATA drives and
Install latest Drivers can lower your disk usage.
After this topic, we will also describe, besides SSD, how other settings can lower your Disk usage.
You will find all relevant solutions here.
Follow our guide to Best Aura Sync Compatible SSDs.
How does SSD reduce your Disk usage?
A solid-state drive can reduce your disk usage. But you need the latest version of the Solid-state drive for reducing your disk usage.
Old hard drives that run through spinning patterns are slower in data processing, and they can not read and write data quickly. So much data stays in the queue for a long time that causes high disk usage.
On the other hand, Solid-state drives are flash-based memory devices that can read and write data more quickly than typical HDD. So it's pretty fast in data processing than HDD.So there is less chance to create a high disk usage.
Nowadays, the SSD manufacturer is adding some extra hidden space in SSD.So users can able to use the total space of SSD. You will be able to use 90% of SSD memory. With this system, SSD can reduce high disk usage.
But before that, go through our epic guide on Can SSD Cause Blue Screen.
Backdated SATA drivers could also be a reason for high disk usage. So you should upgrade your SATA drivers to lower your disk usage.
Here are the steps to Update your SATA drivers:
Go to the start menu and right-click on it.
Now find the device manager option from the power menu.
Go to the storage controller options.
Now search for the controller of the SATA Devices.
Right-click on each controller for your SATA drivers.
Now select the Update Drivers option.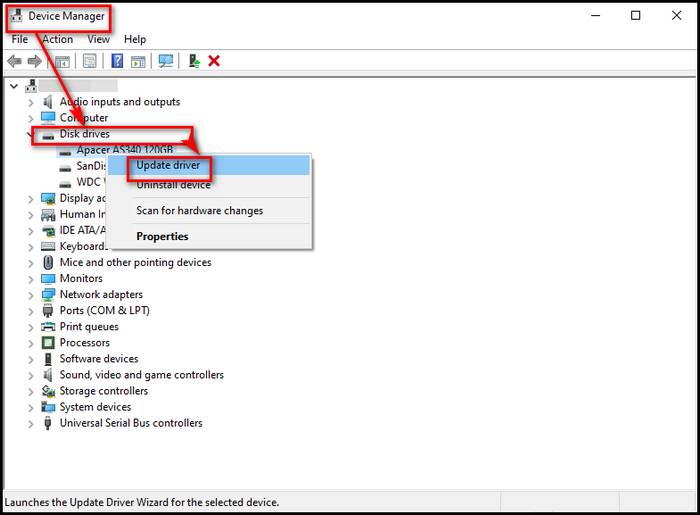 Click on Browse my computer for the driver software option.
After that, you should pick from a list of available drivers on my computer.
Also, select AHCI Standard Controller.
Now see how this impacts your disk performance.
Go through our epic guide on Fix Motherboard Can't Detect Hard Drive.
Here is the process for updating your SATA drives. These updates with the latest SATA can lower your Disk Usage.
You Can also Fix this issue by following some other steps:
Restart your Device.
Stop your background processed APPS.
Clean the junk files of your PC.
Uninstall unnecessary heavy files from your PC.
Update your OS to be compatible with your Hardware.
Reset your virtual memory.
Change the energy option to 'High-performance Power'.
Disable sysmain service to lower your disk usage.
Disable the super fetch option from your PC.
Resolve your PCI express bug.
Close Steam, Skype, etc., app after use.
Here are the alternative options for lower disk usage of your PC. But sometimes, users try some wrong options and face problems. Never try the following methods to lower your disk usage:
Disabling System BITS.
Disable anti-virus.
Disable the windows search option.
Disable Windows updates.
Go through our epic guide on Is SSD Compatible with All Motherboards.
Conclusion
High disk usage of your PC can cause a lower performance rate.SSD can help a PC for lower disk usage.
In this post, I try to discuss high disk usage and its reason. I also write elaborately on how SSD Can lower disk usage and the other solution on reducing High disk usage.
Hope you like it and Get a solution for your PC's high disk usage issue.