Building your dream rig can be really hard, especially in the post-pandemic period where the price of most components is way above our paycheck. And if any of the components found DOA? Oh! I can't even imagine the situation.
A recent American PC gaming community study shows that nearly 20% of the motherboards purchased in a calendar year arrive DOA (Dead on arrival). And apparently, I was one of those unfortunates.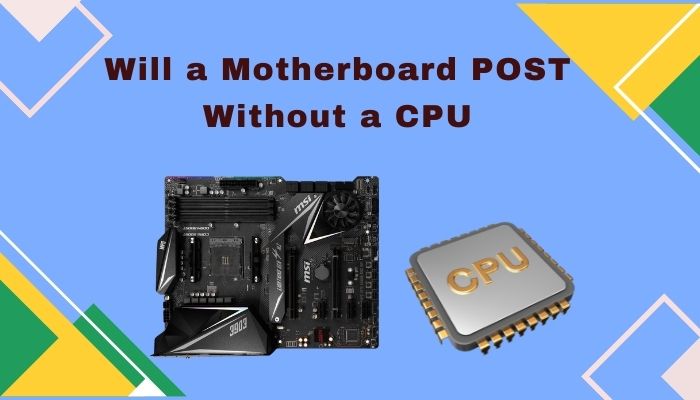 After that incident, I've come to the conclusion that, after buying a new motherboard, you need to check its compatibility with every other component via the POST test. That will help you determine your PC's faulty component, including your motherboard.
So, let's find out everything about POST and how that helps through this detailed article.
What is POST?
POST ― Power on self test — the first test that a computer performs to figure out whether the components are compatible or not. The main objective of this examination is to check if your PC parts are functioning correctly/working up to their expectations.
The computer's fundamental parts, such as RAM, HDD, SSD, networking peripherals, and even the motherboard itself can be checked when POST-ing.
The computer runs this initial test to check whether the mentioned components are operational or not. When you run this test, your computer ensures that future inconveniences and unnecessary hassles will be avoided.
When the motherboard fails to detect any of the necessary parts, it will show a POST screen on your display, and you'll know which component is failing to operate adequately.
Can a Motherboard POST without CPU?
Usually, no. But it really depends on your motherboard. Earlier editions of mainboards didn't allow powering on the machine without a CPU. In contrast, recent motherboard brands allow you to get to the POST screen without the CPU installed. You can even update the BIOS version without CPU on some specific boards.
As you know, the CPU is the brain of a computer. There are certain parts in your rig that are directly connected to the processor. For example, the video output. If the CPU is not connected to the motherboard, it won't channel the display output. Therefore, no POST screen.
The universal formula is, No CPU = No GPU = No Display = No POST screen.
However, Some newer motherboards can get into BIOS/CMOS settings without a CPU installed. But a proper POST & boot-up would not happen without the CPU. You need a CPU to display the POST screen in most motherboard models.
This newer version of motherboards has a unique feature called BIOS flashback. That feature allows you to switch on the PC without a processor installed. However, you'll still need a power supply, RAM, and storage device.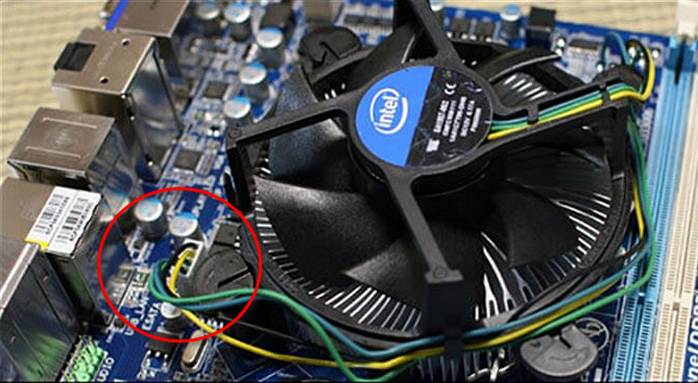 Also, check our article where we show how you can enter BIOS without a CPU.
How to Test Motherboard POST without CPU?
It's very rare that you'll get a motherboard POST screen without a CPU. But, reading this section will help you to check that. The BIOS screen won't appear if you continue pressing F12/ F2 without even installing RAM or other components.
Here are some steps to check the motherboard without a CPU:
Disconnect your motherboard in a precise way.
Plug in the power connectors.
Install the other components to your motherboard.
Connect PSU to your motherboard.
Turn on the motherboard if all the parts are well-placed.
Note: There are two types of CPU connectors that are attached to a motherboard. It's either an 8-pin for the CPU power connector on the motherboard or a 24-pin for the motherboard connector. Connect the suitable connector on the motherboard only to check power or possible damage.
Laptops have an external generic alternate; all laptop motherboards can be checked directly if any power runs. But none of them has a replaceable processor as desktop computers have. Laptops can not be checked in the manner that you want.
Trying to find out how to update your motherboard's BIOS without a CPU? Check out the following section.
Sometimes a bad CPU prevents a PC from doing POST. Check our separate article, where we explore this scenario.
How to Update Motherboard BIOS without CPU?
CPU is like the brain, the motherboard is like the nervous system. Generally, you need a CPU to update BIOS. Updating BIOS without CPU only depends on your motherboard build version. Some new motherboards can update their BIOS without CPU.
For Example, GIGABYTE A520MH.
Before updating the BIOS, you need to check your motherboard version properly.
Here are some basic steps to check your motherboard version:
Check your motherboard model using Windows Command Prompt.
Press windows+R to launch the run prompt.
Type cmd into the popup window and press Enter.
Type wmic baseboard get product,Manufacturer in the command prompt and hit Enter.
No need to run Command prompt as an administrator. Just run this command which I provide you below. And Please, separate them with only a comma.
Another easiest way is to check your motherboard model and brand on windows.
Do check our latest post on the Does CPU Affect FPS Count.
Here are some steps to check your motherboard version alternatively:
Open Run using Windows + R.
Type msinfo32 when the Run windows open.
Press Enter.
This will open the windows system information overview. You can also check your motherboard model physically.
Now, for the updating method, you can use the following technique.
Here are some steps to update BIOS without CPU:
Go to Google and search for your motherboard model.
Go to the manufacturer's website.
Download the latest BIOS (or UEFI).
Go to the download folder from your computer.
Unzip it and copy it to a spare USB flash drive.
Plug the USB flash drive into the right port of your motherboard.
Get the power supply and plug in the 24-pin.
Switch on the power supply.
Power on your motherboard, and you should see an indicator light start flashing.
Don't power off your motherboard.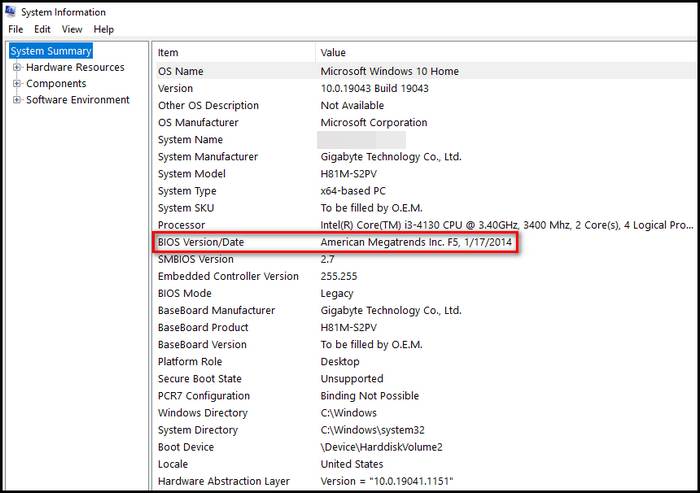 After a bit of time, you will see the indicator light will turn off. Congratulations, your bios update is successfully done.
Frequently Asked Questions
How to update BIOS for a Ryzen 5 500 without CPU?
In general, you can't. However, some motherboards do allow for a bios update while the PC is powered down via a USB drive.
How to check the bios version without booting?
Check your BIOS version by using the system information panel. You can also find your BIOS version number in the system information window.
How to flash the bios that would not boot?
If your motherboard has no fastback or dual bios feature, the only way to recover dead bios is by using an external SOIC8 programmer. You can get one cheap from Amazon. CH341A with an alligator clip preferably.
Final Thoughts
I think you got the gist of this article ― the answer depends on your motherboard's system design. Some newer motherboards can get into BIOS/CMOS settings without a CPU installed. But in most cases, a proper post & boot-up would not happen without the CPU.
Most motherboards will not allow posts without a CPU. But, you are always welcome to try out new things.
If anything goes wrong while setting up your motherboard, contact me via the comment box. I'll help you get around the issue.