You got invited to join a Playstation party chat. Right?
But you are unable to connect at this moment because you are doing something significant on your PC.
How about you connect using your PC? You might be wondering,
Can I use PS4 Party chat on PC?
Yes, You can use the PlayStation4 party chat on PC. The PS 4 party chat is a feature that allows PlayStation gamers to voice chat with their friends privately. You don't have to use the in-game chat system. You can link the PS4 console with any version of Windows.
But the question is, how is it possible?
Don't you worry? I will provide you the easy way out through this tutorial. You just need to go through it very carefully.
Therefore, let's not waste time and get started.
Check out how to play discord on PS5.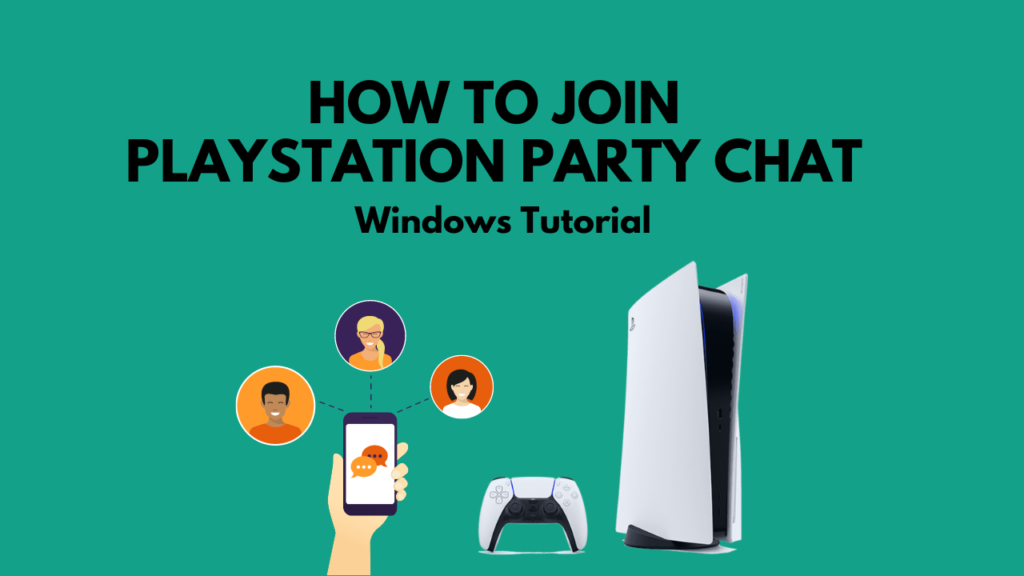 What is a Playstation Party Chat?
Playstation party chat is a feature of PS4 that enables the gamers to go private voice chat with their game-friends instead of using the game in-chat system.
You love gaming with your fellow gamer friends. Right?
Playstation isn't all about gaming. You can even talk and listen to your friend while playing a multiplayer game. This party chat feature allows you to interact with them regularly. And at each party, you can have the chance of interacting with 16 of your homies at max. This feature came into the scene with the console's 8.00 system update.
Didn't get your PS5 yet? [Check ps5 availability] and also don't forget to [get the latest controllers], and PS5 controller skins.
While online gaming, especially the multiplayer ones, it's vital to communicate with your gamer friends and fellow online players. As such, communication will level up your gaming prowess. The party chat feature allows you to do this thing quite smoothly so that you have an excellent online experience and better cooperation with your fellow gamers.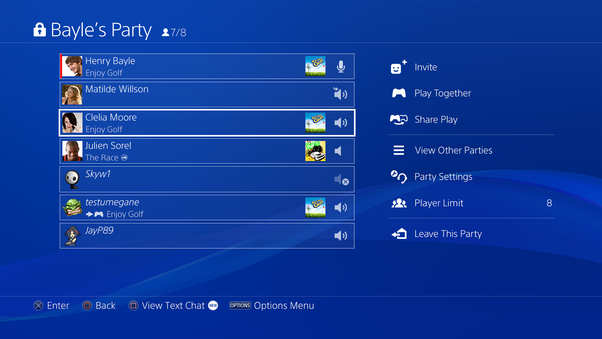 Is there a way to join a Playstation party on PC?
Yes, you can join a Playstation party on your PC.
You might be away from your PS4, gaming on your PC, or rendering something important. But it shouldn't stop you from joining a party chat where your gamer friends invite you. There were a lot of complaints by the users about the non-flexibility of this issue. Sony addressed this problem in their immediate update. Thus, you are now able to join the party chat through your PC.
Check out my #1 favorite wireless headset for PS5.
Wanna know how to join?
Carefully read the next part.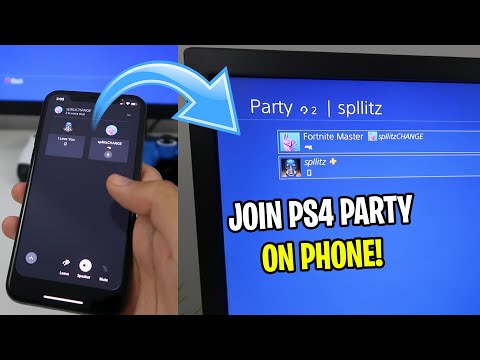 How to join a Playstation Party chat on your PC
If you are a gamer, I know your pain of missing out on online party voice chat with your gamer mates. It happened to me also, when I once lost an invitation while I was working on my PC. And to be honest, it doesn't feel alright.
That day, I made up my mind to find a solution to this. While finding the answer, I cluelessly surfed a dozen YouTube videos and ended up finding nothing. But I didn't give up, which eventually led me to find the actual solution mentioned in the steps below.
Also check out our top picks for the best ps5 RPG games.
Here are the steps to join the PlayStation party chat:
Download the PS Remote play app on your computer and install it.
Make sure that both your PC and PS4 are under the same wi-fi network.
Put your console in standby or sleep mode for connecting to the PC to join the party chat.
Connect your PS4 to your PC using USB or Bluetooth
Click on the PS4 name shown on the PS Remote Play app screen. The app will ask for your PS4 passkey. Enter the passkey.
Wait for a few seconds while the connection is established.
Click on the microphone icon at the screen's bottom right.
Press the PS button on the controller. Then, click on the select party.
Select any of the groups from the list you are shown to join the party chat. And that is how you have successfully joined the party chat.
Download PS4 Remote Play
PS Remote play app is the app that allows you to play and stream your PS4 games. It gives you broad flexibility, like switching between the games or even viewing the console menu on any device under the same wi-fi network.
For joining the party chat, at first, all you need to do is download and launch this app on your PC. Now, the question is, where will you find this app? Is it compatible with all versions of windows?
Also Check out our Top 10 picks for the best PS5 racing games.
Yes, it is compatible with all versions of windows.
And here the steps to find and install this app on your system:
Open your browser and go to the PS remote play official website
Go to the bottom of the page and click on the pathway dedicated to Windows.
Download the file from the page you go to.
Launch and Install the file on your computer.
Do Playstation 5 have party chats?
Yes, PS5 does have party chats. You will be able to create conversations and invite your game friends to join, just like the way it was in PS4. And in this case, the agenda will be the same. You don't want to bother your homies while competitive gameplay through in-game chats. But here, the process of creating the party chat can be a bit tricky.
Don't you worry? I will be making it easy right here right now.
Want more PS5 games? Check our other round ups on the best PS5 horror games & best PS5 games for kids.
Here are the steps to set up a party chat on PS5:
Click on the PS button on the Dualsense controller
Scroll and go to the game base icon
Click on the square icon and create a party chat
Select all the gamers you want in the party chat
Send a message to get the conversation ongoing.
Can you party chat PS4 to PS5?
Whether you are a PS4 or PS5 user, you will be able to play and play games together. There are no specific restrictions, but complications are there.
As a PS4 player, you can play with a PS5 player with the help of a cross-gen multiplayer. But the problem is not every game might not support this feature. However, you can chat with a PS5 player through cross-voice chat. Whenever you are playing with a PS5 player, you will have the flexibility of cross-voice chat.
Final Thoughts
So, that's it, people. This is how you join the PS party chat through your PC. Hopefully, you could join the chat with your friends pretty quickly after you have read this tutorial. I hope it will enhance your gaming experience on PS4. Still, if you feel there is anything you can't understand, please share your thoughts in the comments.