Are you facing a Windows audio Device Graph Isolation issue?
Is your CPU usage over for no valid reasons?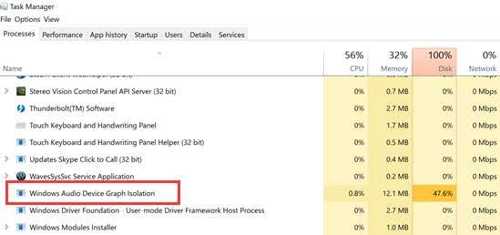 If that's the case then I have the right solution for you.
In this post, I will show you how to fix the Window Audio Device Graph Isolation High CPU usage issue.
So let's get started.
Check out the easiest way to Fix Audacity Could Not Find Audio Devices
What is Windows Audio Graph Isolation?
Windows Audio Graph Isolation is a separate kind of service officially launched by Windows that functions as a creative audio engine in your Windows operating system.
Some people also call it digital signal processing.
It includes the advanced audio enhancement effects provided by Windows.
In a simple sense, Windows Audio Device Graph Isolation is a separate Audio service from the standard Windows Audio you use.
In fact, the Isolation process leads to better stability.
Windows Audio is so deeply bound to Windows that a simple crash often takes down the whole operating system.
By isolating the digital signal processing, you won't have much need to troubleshoot!
Want to know the best part?
This function helps the third-party apps to run properly without any error on your computer.
You might have a question on how to fix this issue. Right?
But before that let's find out why does Windows Audio Device Isolation Consumes so many system resources.
Follow our guide to Fix Windows Error Reporting High CPU and Disk Usage
Why Does Audio Device Graph Isolation Consume High CPU Usage?
The Audio Device Graph Isolation consumes high CPU usage because of poorly made audio enhancement drivers.
Under normal conditions, you should see Windows Audio Device Graph Isolation showing no disk activity, minimal memory, and 0% use of your CPU.
These graphs may vary when audio effects are being applied.
But if you see "Windows Audio Graph " consuming HIGH CPU, then you may have a problem.
Don't worry as I have good news for you.
The good news is that this issue is likely easy to solve.
So let's not waste time and go through the fix.
Also read, Fix Microsoft Block Level Backup Engine High CPU Usage
How to Fix Windows Audio Device Graph Isolation High CPU Usage
It's very frustrating when your PC keeps crashing due to the Windows Audio Device Graph Isolation CPU usage issue.
Luckily the steps for this fix are quite simple and less time-consuming.
So, here are the steps to fix the Windows Audio Device Graph Isolation High CPU usage issue:
Follow our guide on How to Boot to Safe Mode in Windows 11.
1. Disable All Sound Effects
The thing is that "Windows Audio Device Graph Isolation" deals with additional sound enhancements like an echo.
So chances are that, if you disable this feature then this might solve the problem.
NB: Disabling sound effects isn't the same as disabling the computer's sound. It's just disabling the ability to add effects like echo.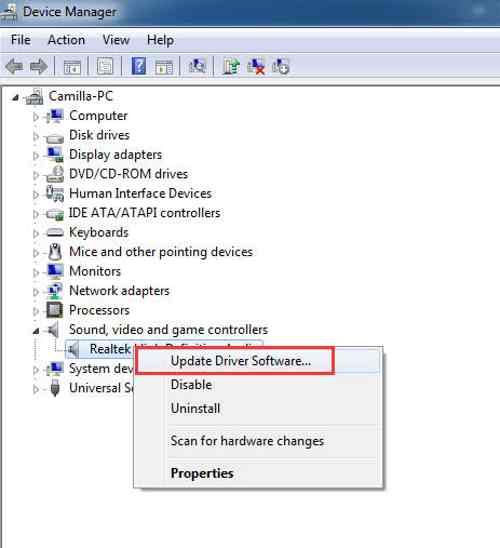 Here are the steps for disabling sound effects:
1. On your Taskbar, Right-click on the speaker icon.2. Then Select Playback devices.3. In the Playback tab select Speakers / Headphones and click on Properties.4. Navigate to the Enhancements tab and check Disable all enhancements and click OK.
If this Step didn't work for you, then proceed towards the next step.
Check out our expert-recommended guide on How To Enable Telnet On Windows 11.
2. Update Audio Drivers
The best way to solve this issue is to make sure you first download the current version of your audio drivers.
You can do this simply by just visiting your manufacturer's site, or you can find the model of your motherboard.
Once done, you can install the drivers straight away.
Here are the simple steps to update your drivers:
1. Press the "Win Key + R" and in the dialog box type devmgmt.msc then click OK.2. Navigate to Sound, video and game controllers and then right-click your audio driver, and click Uninstall.3. Restart your PC. Windows will install the audio drivers for you.
Also, follow our guide to Fix Update Error 8024402F on Windows 11
Still no luck? Try the next step as I am sure this step will help you.
3. Turn off Cortana
This is the simplest step of all. Try turning off Cortana under the Talk to Cortana tab.
I found many people solving this problem just by turning off their Cortana voice assistance.
4. Reinstall Skype
As most of the users faced Windows Audio Device Graph Isolation issues while using Skype, so try reinstalling Skype and check if the issue is solved or not.
Check our exclusive tutorial on How to Fix Blue Screen on Windows 11.
FAQ
Question: Is Windows Audio Device Graph Isolation a Virus?Answer: No, Windows Audio Device Graph Isolation is not considered a virus as it is well verified.
Question: Can I Disable Windows Audio Device Graph Isolation?Answer: You can't disable Windows Audio Device Graph Isolation without disabling the main windows audio service.
Final Thoughts
It's quite annoying when your PC keeps crashing just for fancy audio effects.
I would like to add that "Windows Audio Device Graph Isolation" isn't any separate Service from Windows. But the fact is that sometimes your drivers make this service nonsense.
So my advice is this:
Follow the steps exactly I provided and it will definitely solve the HIGH CPU Usage issue.