Terraria is a popular open-world action-adventure game among gamers worldwide. It gains more popularity because Players can utilize a variety of mods in Terraria to enhance their game's playing experience.
However, many gamers experience crashes while using these mods, and the primary cause of the crash is the game running out of RAM.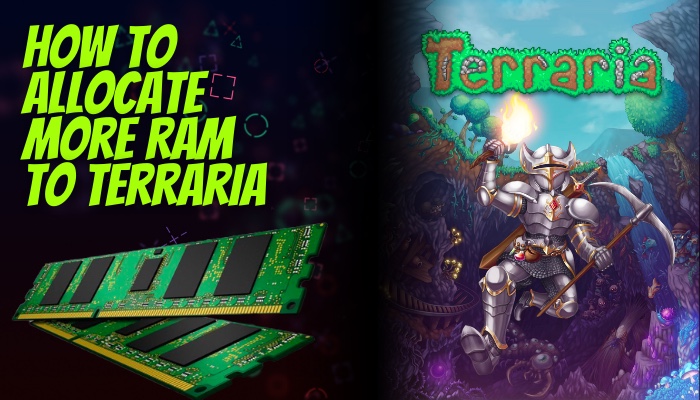 So, in this article, I'll show the quickest ways to prevent it from crashing by assigning more RAM to Terraria.
Tag Along!
How to Allocate More RAM to Terraria
To assign more RAM to Terraria, open the game. Launch Task Manager and navigate to the Details tab. Right-clicking the Terraria game to Set Priority from the options. Select Change Priority in the verification box after selecting Realtime priority from the sub-menu.
However, before you assign extra RAM to Terraria, make sure you have enough memory to match the Terraria system requirements and memory usage. You can use these methods if your memory meets Terraria's memory requirements.
Also, check out our separate post on will Motherboard turn on without RAM.
Note: Terraria requires a minimum of 2 GB of memory, and a maximum of 4 GB. Users must have more than 4GB of RAM to allocate extra memory to the game.
Here are the methods to allocate more memory to Terraria:
Method 1: Allocate RAM Via Task Manager
Users can use the Task Manager to allocate more memory to Terraria. You must first open the game before assigning more memory to it.
Here are the steps to allocate RAM via Task manager:
Press the Win key to open the Start menu.
Type Task manager in the search bar.
Open Task manager.
Go to the Details tab.
Find Terraria.exe file.
Right-click on the file and choose Set priority.
Select Realtime from the Set priority option.
The game will be allocated with more RAM. after you pick Change Priority in the confirmation window.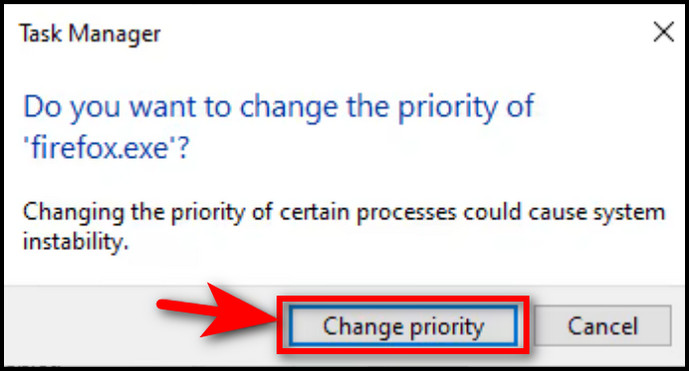 Quickly check out our epic guide on how to increase dedicated video RAM.
Methods 2: Using tModLoader
tModLoader (tML) is a free modification tool that helps Terraria operate efficiently with a variety of mods. It also allocates additional RAM and mod updates to the game when needed, preventing it from crashing.
Note: Users can use tModLoader to download modules from their library, known as the Mod Browser, as well as get mod updates and contribute their own modifications to the Mod Browser.
Here is the process of using tModLoader:
Download tModLoader from the website.
Note: Depending on your operating system, download a 32-bit or 64-bit version of tModLoader. If your operating system is 32-bit, get the 32-bit version of tModLoader; otherwise, download the 64-bit version.
Unzip the tML64 file and put the file in the game folder Terraria location.
Open the Steam app.
Click on Add Game and select Add a Non-Steam game option.
Choose Browse from the add game option.
Select tML64.exe from the game folder and click Open.
Press ADD Selected Programs under the add game option.
tModLoader is now in your Steam library. When you run Terraria, it will automatically launch tModLoader in the background.
Note: This procedure is for Intel processor users. If you are an AMD user, you must download both the tModLoader64bit-Windows.zip and the tModLoader_64_Vulkan.zip files from the website and carefully go through the instructions above.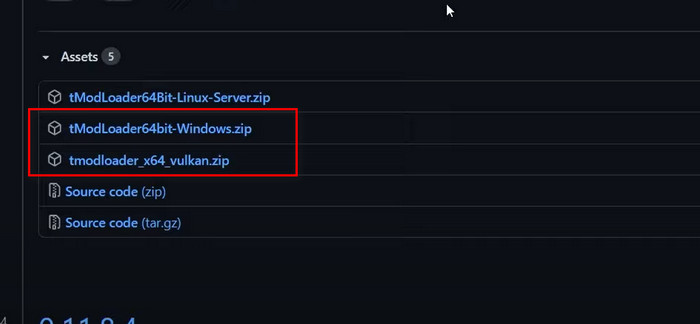 Also, check out our expert's recommended about best Corsair RAM.
Conclusion
Memory management is a significant issue in various games since the game server requires more memory to assign numerous players concurrently. Terraria, being a multiplayer open-world game, exhibits the same symptoms when it is heavily moded or has a large number of players on a server.
Hopefully, after applying the methods from my article,  your issue has been repaired. You may now assign extra RAM to your game and enjoy any modifications without any slowdown or crashes.
If you have any questions or feedback, feel free to comment in the section below.