Are you a SteelSeries Arctis 5 user?
Isn't your microphone picking up your voice?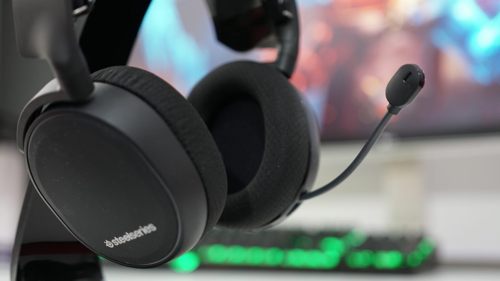 Well if you are using this expensive headset and one of its part isn't working properly, then I'm sure that you having a bad time for this.
Don't worry.
In this blog, you will get to know about how to fix SteelSeries Arctis 5 Mic Not Working? Not picking voice issues.
So, let's get strated.
​What is SteelSeries Arctis 5?
Arctis 5 is one of the best-selling headphones from Arctis series of the renowned company Steel Series.
Steel Series is one of the most renowned brands for making gaming accessories like keyboards, mice, joystick, headphones and so on.
The users of Arctis 5 are almost from all walks of life, even the professionals prefers to use it.
It's an ideal headphone with distinctive features suited for gaming within a very reasonable price.
But here's the problem:
Like every other gadgets, Arctis 5 also have some issues and the most common problem that its users face is related to its microphone.
If you are an Arctis 5 user, just stay tuned with me as I am going the reason behind the problem in following part.
Why SteelSeries Arctis 5 mic doesn't work?
As I said in the earlier part that for Arctis 5, microphone related issues are most common.
You might be wondering:
What could be the possible reasons?
Well, for SteelSeries Arctis 5 what I have identified is there are 4-5 specific reasons for which the microphone doesn't receive anything. They are-
Muted Microphone
Audio levels being unadjustable
SteelSeries engine not configured
Access to mic blocked
Default devices not being selected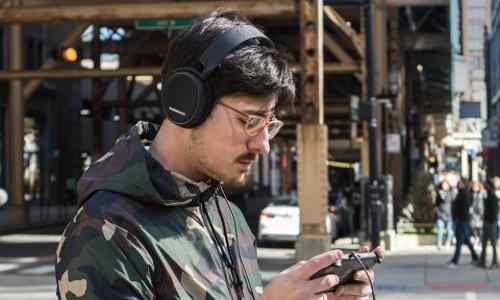 Users who have complained about the mic not working issue of Arctis 5, had these very reasons behind their problem.
You shouldn't worry about whatever the reason is because in the next part you will get the idea regarding fixing the mic that too all by yourself.
How to Fix SteelSeries Arctis 5 mic
Now here we are to the most crucial part of this blog where you will get the idea about fixing the SteelSeries Arctis 5 mic in the simplest of ways.
Here, I have provided five different solutions and all of those are very easy to implement that too in no time.
You might question:
Do I have to try out all these solutions?
Well, No.
You don't need to. Just try out the first one, if it solves your problem then you are good to go with it
If it doesn't then move towards the next step. So, let us not waste time and jump into the process.
Step-1: Enable Microphone Access
If the apps in your system doesn't have the access to your microphone, then there is no possibility of the mic to function properly.
You need to ensure that all the relevant apps have access to the mic and for this just follow steps mentioned below:
1. Hit on the Windows key on your keyboard
2. Now, there on the search bar type microphone.
3. Click on Microphone Privacy Settings.
4. Now you will navigate to Microphone settings and there you will see below Allow access to Microphone there is an option
5. There you just switch it on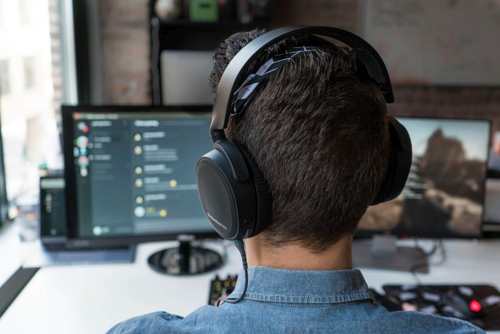 6. Now go down and there you will see the option of choosing specific apps for which you will turn on the mic. Turn on the mic for the app you want to use.
7. Now check your headset, if the mic is working or not in those apps.
Step-2: Tune the audio levels
You might be wondering:
Why I need to tune in the audio levels?
The reason behind this is when the audio levels are unadjusted, there might be a possibility that the microphone has been set to pick the low sounds only.
This issue is solvable to be honest. Let us dive right into the steps to solve:
On the right side of your screen, you will see the volume button; just right click on it
Now choose the Sounds option and navigate to the recording tab.
Then you need to double click on the SteelSeries Arctis 5 chat option
Now go to levels tab and ensure that the volume is more than 50%
Step-3: Choose the default devices
When you connect the Arctis 5 headset to your PC automatically two devices get connected.
The question is:
What are those devices?
Well one of them is "Arctis 5 game" device and the other one is "Arctis 5 Chat" device.
You might also question:
What these devices are for?
The answer is if you want your SteelSeries Arctis 5 headset to work properly, you have to select these devices as the default ones.
To set those devices as default, just follow the suggestions below:
First of all you have to right-click on the volume button on the bottom right side of your screen.
Now choose the Open Sound Settings option
Now in the Sound settings, you will see the option of selecting the output and input devices.
There select "Headphones (SteelSeries Arctis 5 game)" as output and "Microphones (SteelSeries Arctis 5 Chat) as input devices.
Now check if the problem is still there or not
Step-4: Install the SteelSeries Engine
If none of the above methods worked, there is nothing you should worry about.
In this case, you need to download the SteelSeries engine software and install it.
You might be wondering:
Why I Do I need to install this software?
The reason is that there might be various features that will enable the headset to function to its full potential.
Now let us not waste time and dive right into the steps:
At first you need to download the SteelSeries Engine
After downloading, start the setup and install the engine
Now as you have installed the software, open it and disconnect your headset from your PC and then reconnect it.
 When the SteelSeries engine will identify your headphone, then you need to click on the device name you will be watching on screen.
 This will result in opening the device settings.
 Now click on, Live mic preview
 Now check the mic and speak, if it is connected then your issue is solved.
​Step-5: Unmute your mic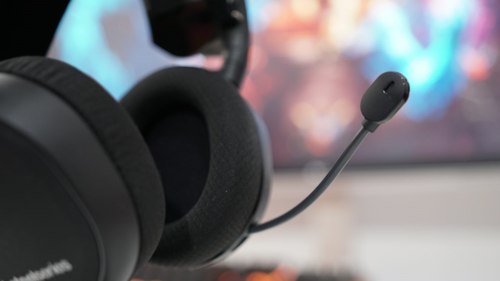 If you are still unable to solve the mic issue, then this is the last resort you can try.
In the SteelSeries Arctis 5 headset, you will see that there is a button on the left earcup right after the volume wheel.
Now what you have to do is, push the button and make sure that the red light that is on is turned off.
Once the red light is turned off your mic is unmuted and your problem is solved.
FAQ
Question: How can I fix the Arctis 5 mic issue?
Answer: It's very easy, You'll need to Enable Microphone Access, Tune the audio levels, Choose the default devices and unmute your mic to fix this problem like I have shown in this post.
Question: Can I mute/unmute the microphone of SteelSeries Arctis 5 manually?
Answer: Yes, you can mute/unmute the microphone of SteelSeries Arctis 5. You can simply do it by pressing the mute button on the left ear-cup of your Arctis 5 headphone.
Question: What is SteelSeries Engine?
Answer: SteelSeries Engine is an app to tune your SteelSeries gears. You'll need to install this app to make your SteelSeries products like the Arctis 5 headsetto work properly.
Final Thoughts
Headset not working to its full potential is a very annoying issue. You will feel like your money has gone to waste.
Here in this blog, I have discussed how SteelSeries Arctis 5 Mic issue will frustrate you and also gave the possible solutions for it. Hopefully all of them may work out for you.
Still if any problem arises, then do let us know in the comment section below.