It's not unusual for someone to own multiple Microsoft accounts. But when you want a streamlined workflow, you may need to merge different accounts for better productivity at work or school.
Although you can easily switch between several inboxes smoothly, combining them eliminates the hassle.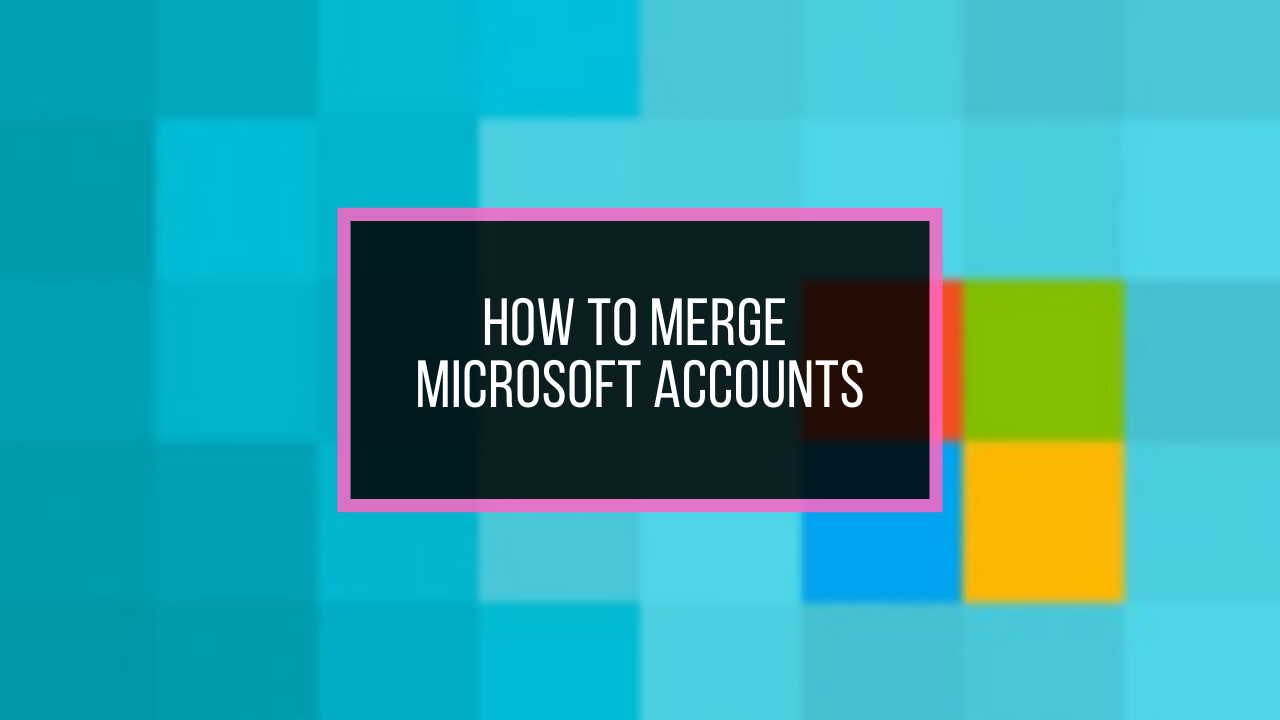 Keeping that in mind, I will guide you on how you can efficiently combine more than one Microsoft account.
So, let's get started.
Can You Combine Two Microsoft Accounts?
No, currently you can't merge or combine two Microsoft accounts. Moreover, it's not possible to transfer your progress, gamertag, account purchases, balance, or transferring information through existing aliases from one Microsoft account to another due to security reasons.
The ability to link Microsoft accounts was discontinued in 2013. It's possible that Microsoft turned off the combining process because of their advanced logging process and product verification.
So, is there no way to combine your Microsoft account information?
Actually, there is! There are some splendid alternatives to Microsoft account merging, with which you can add an alias to connect and use the accounts through one Microsoft account.
The alternative ways of merging MS accounts are demonstrated below for your easy understanding.
How to Merge Two Microsoft Accounts
There are different alternatives to the MS accounts merge feature. You can connect the email to Outlook, add an account as an alias to your MS account, or create a new user profile. Also, by utilizing Skype, you can connect all your Microsoft accounts in one place.
The following procedures will describe the alternate ways of Microsoft account combination with effortless steps.
Here are the alternative ways of merging two Microsoft accounts:
1. Add an Alias
Though you may not be able to join Microsoft accounts, you can add an alias to another MS account. Outlook on the web allows you to log in to multiple emails using an alias.
An alias is a nickname for your account that can be an email address, phone number, etc. The alias will share the information and let you send emails by using the nickname while keeping you logged in to the main account.
Here is the procedure to add an alias to your Microsoft account:
Go to the Outlook website.
Log in to the main Outlook account.
Choose Settings.
Click on the View all Outlook settings option.
Move to the Mail section.
Select Sync email.
Click on Manage or choose a primary alias option.
Enter your Microsoft Password and hit Sign in.
Create an alias using your email or phone number.
Provide the information and press on Add alias.
From now on, you can enter your Microsoft account using the desired display name, but your password will be the same. So, you can log in to different Microsoft accounts using the same login password.
2. Add the Account to Outlook
You can easily get the same result as merging two accounts with this method. You can add Gmail to Outlook and use different accounts in the same place.
By logging in to one Outlook account, you will be able to receive notifications together or manage multiple accounts in one place.
Here are the steps to connect the email within Outlook:
Navigate to the Outlook website.
Log in to your primary account by entering your username and password.
Press on your profile.
Click on Sign in with a different account.
Type your Gmail and press Next.
Complete the sign-in process.
Your Microsoft account is now connected to your Outlook. You can easily switch between emails with full authority, including sending emails or files to target recipients.
3. Add a New User in Windows
Adding new users in Windows will allow you to use multiple accounts on the same computer. Follow the steps below to include new users and merge the accounts into one PC.
Here are the steps to add a new user in Windows:
Press Win + I to open Settings.
Go to the Accounts tab.
Select Family & other users > Add someone else to this PC.
Follow the on-screen instructions to create a new user and associate it with another email address.
Now you can log into a different user in your Windows computer to switch and use different Microsoft accounts, without merging the accounts.
4. Use Skype
Skype can merge your accounts if you have a Microsoft account like MSN Messenger, Hotmail, or Outlook.
Here are the steps to merge or combine Microsoft accounts using Skype:
Click your Microsoft account by opening your Skype Account.
Sign in by entering your Microsoft username and password.
Click your main Skype account and sign in. A notification will pop up from Skype letting you know that from now on, you will need to use your Microsoft username.
Click OK to merge your Microsoft accounts.
Adjust the sound, video settings, microphone, etc., and click Continue.
Your Skype ID will merge with Microsoft after completing the above steps.
Why Combine Microsoft Accounts?
When you have two individual Microsoft accounts for business and personal reasons, you would want to merge two or more Microsoft accounts into a single account to access them at once. Moreover, linking the account will be helpful and prevent disputes when one company purchases another.
Connecting Microsoft accounts with a nickname known as Alias is very efficient. You only have to remember a single password for all of them which can ease your sign-in.
Here are a bunch of reasons why you should merge or combine MS accounts:
When one company buys out another, connecting their Microsoft account can remove many conflicts among them, especially on the email address associated with work.
When you have multiple accounts, like home or work, and don't need one among them anymore, you can merge those accounts.
If you want to receive notifications from other MS accounts to a particular account, merging will back you up.
The above reasons will help you understand the necessity of merging Microsoft accounts and prompt you to follow the alternatives.
FAQs
How to merge two Microsoft 365 accounts?
You can't merge two Microsoft 365 accounts because this merging feature is unavailable on Microsoft for security concerns. You have to use a single account or go for the workarounds.
Can you merge your personal and work Microsoft accounts?
No, you cannot merge your personal and work MS accounts as this combining function is not operational.
How to merge two Xbox accounts?
You can't merge two Xbox accounts, as they are from Microsoft and don't provide the combining functionalities anymore.
Final Thoughts
Merging one account with another can satisfy numerous users as they can manage the different services and data in one place. But sadly, it's currently not possible to merge multiple Microsoft accounts into one.
In this article, I've provided four alternative methods, so you can merge two Microsoft accounts or easily switch to any.
I hope you've found the process helpful, and let me know which one you use in the comment.