With Google disbanding the photo space from Google Drive and the debut of Google One back in 2018, have spawned confusion among users. Though they both are part of Google's ecosystem and deeply interconnected with each other, they serve purposes unlike.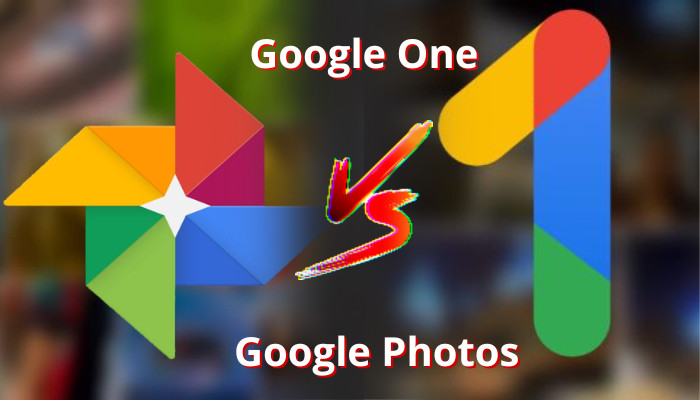 So, what is the difference between Google One & Google Photos?
Let's find the answer.
Face Off: Google One & Google Photos
Google Photos is a cloud storage, especially for media files such as images and videos, including all formats JPG, GIF, MP4, and whatnot. Before being an independent service, it was a component of Google Drive.
Google One, in the meantime, is a subscription plan that offers extended storage to use throughout Google products, such as Google Drive, Gmail, and Google Photos.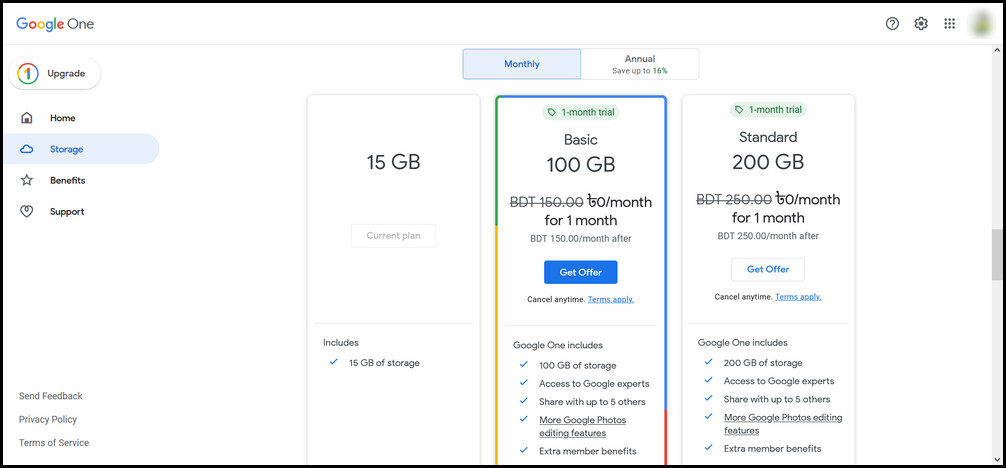 Interestingly, though, without a subscription, Google One and Google Photos continue to be under the same roof.
| Features | Google Photos | Google One |
| --- | --- | --- |
| Basic Function | Store media of all formats such as photos and videos | Expand Google products and services storage |
| Subsidiary Operation | Explore photos to create short movies and animations and share with your peers | Keep track and manage storage space, and share offers with others |
| Additional Features | Edit photos on Android and iOS with tools such as magic eraser, HDR and color, saturation, Hue, and other parameters. | Long video calls in Google Meet with a Premium subscription. Comes with extra security. |
You see, the moment you sign up for a Google account through Gmail, automatically, a virtual drive (Google Drive) and photo (Google Photos) space are generated for you. As a bonus, you get 15 GB of cloud storage to store documents or media files.
But it is shared across the Google ecosystem. For example, if you upload an image to Google Photos, it will occupy space from that 15GB you get initially. Likewise, whether you upload a document in Google Drive or receive an email in Gmail, everything consumes space from that complimentary storage.
So it's a matter of time before you run out of space. This is where Google One sneaks in. It offers multiple subscription plans to expand Google ecosystem storage, including Google Photos, of course.
Condensing everything, Google Photos is a service to store your media, and Google One is a tool to increase space to let you upload more files. Not to mention, Google One combines and handles data across Google services.
Google Photos: A Go-to Cloud-Based Media Storage
Whether you install Google Photos on your phone or access the Progressive Web Application (PWA) from your computer, it presents you with an intuitive UI to manage your media library.
From exploring every photo ever uploaded, sharing with peers, and making albums, to creating movies, animation, and collages all in one place just a few clicks away. This turns your media library into pieces of memory to cherish.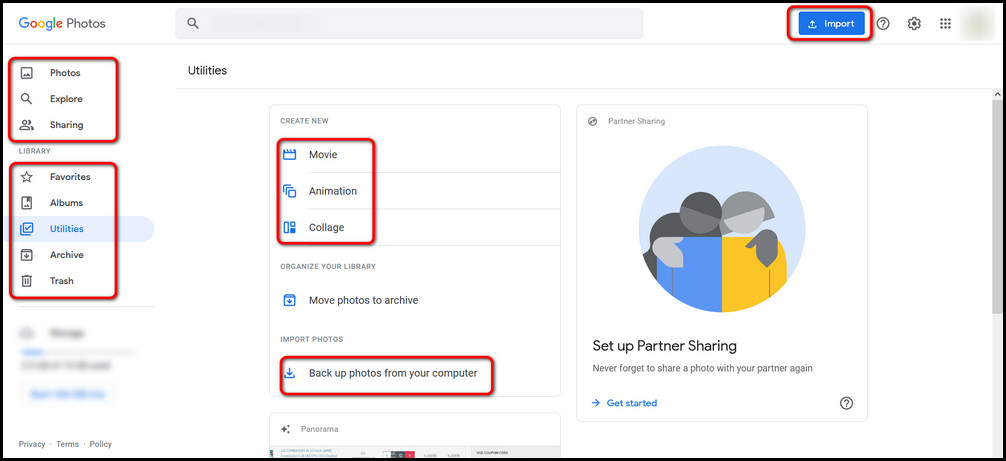 Besides, the knack for deciding which media to keep and which to scratch helps to manage your recollections efficiently.
Needless to say, the automatic data backup feature of Google Photos works so well silently that manual upload is optional. Just one less thing to worry about.
Subscription Plans Set Google One Apart
While you enjoy free storage with your Google account, Google One is of assistance to managing data throughout Google services. Check and decide what data is necessary and which service is essential.
But the one thing that sweetens the pot for Google One is — Subscription Plan. Every plan comes with extra space and features.
Let's have a quick glance at Google One subscription plans:
Benefits
Basic
Standard
Premium
Monthly Price
$1.99
$2.99
$9.99
Yearly Price
$19.99
$29.99
$99.99
Space
100GB
200GB
2TB
Share with
5 Persons
Google Store Credit
No
3% back
10% back
Monitor Dark Web
Yes
Google Experts Support
Yes
FAQs
Is Google One The Same as Google Photos?
No, Google One and Google Photos are two different things. As the first one, used for expanding storage, the latter allows you to upload photos and videos to the cloud.
Is Google Photos Free?
Yes, Google Photos is free. It's a Google ecosystem service where you can only upload images and videos in almost all formats. Initially, you will get 15 GB of space free of charge to upload photos.
Closing Thoughts
In summary, Google Photos allows you to upload and backup image and video files, whereas Google One offers you subscription plans to extend the usable space in all parts of Google's cloud services, such as Gmail, Google Photos, and Google Drive.