With little to no active income & having to buy expensive textbooks, most students don't have the luxury to consider fancy subscription-based cloud storage.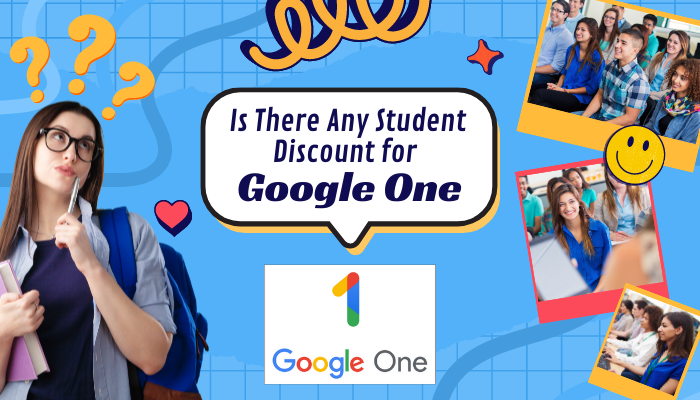 But the standard storage provided by Google Drive only comes in 15GB, which is not enough to store all the necessary files & documents for educational purposes. So you might be wondering if there are any discounts for students when it comes to expanding Google's cloud storage.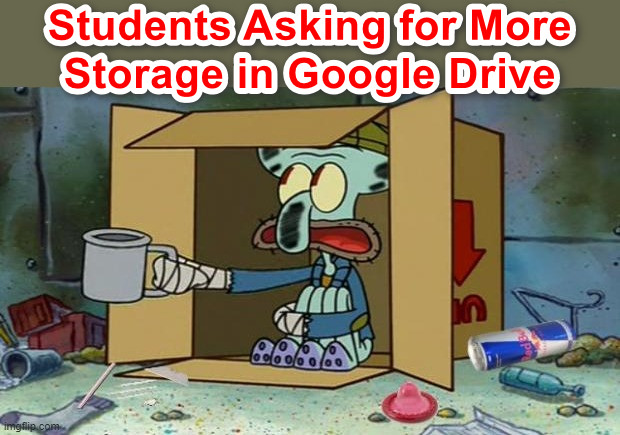 Let's dive into this article as I have thoroughly discussed everything you need to know about Google One's student discount & how to get more storage in Google Drive.
Does Google One Have a Student Discount?
No. Currently, there are no dedicated discounts or benefits for students when it comes to Google One subscription pricing. The only way for students to get more Google Cloud storage is to use a GSuite for Education account provided by their college/school.
Although there are no discounts for students, doesn't mean Google One doesn't have any discounts at all. At the time of writing this article, Google is offering a 1-month free trial in monthly subscription and up to 16% discount on an Annual subscription plan.
Furthermore, you can get unlimited Google Drive storage if you use a student account that's been provided by your educational institute. But you won't be able to use Google One with that workspace account.
Honestly, you won't need to access Google One if you have a student account. Schools and universities with Google Workspace subscriptions can provide their students with a huge pool of cloud storage.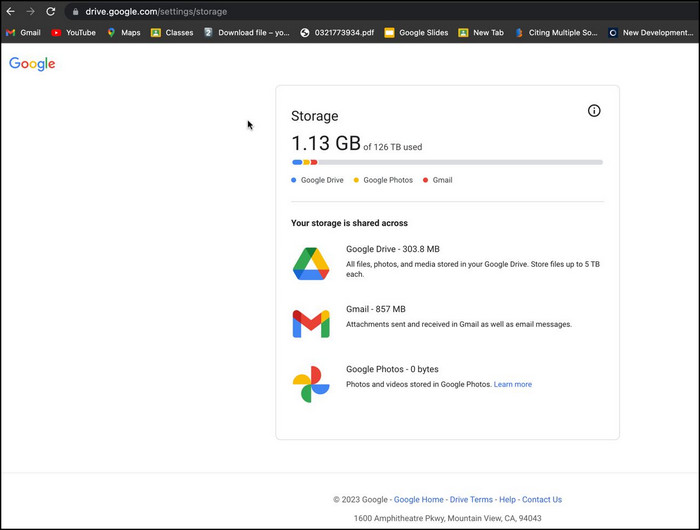 These students' accounts are essentially entitled to unlimited free storage, which can be up to 120TB. Although this 120TB pooled storage is actually shared across all user accounts under the institute. The admin of the workspace subscription can also set a storage limit for individual users.
How to Get More Storage in Google One
If you don't have access to any student accounts or want to expand your personal Google Drive storage limit, try the Google One subscription service. You can have up to 2 TB of cloud storage with Google One's premium plan.
Keep in mind, you'll need to have a personal account in order to use Google One. You won't be able to access Google One using a workspace or organization account.
Anyway, follow these steps to get more storage in your Google Drive:
Go to one.google.com and sign in with your personal Google account.
Close the pop-up by clicking on No thanks.
Click on Storage from the left side pane and select Get more storage.
Choose the subscription plan that is best suited for you and click on its price tag or Get offer option.
Select a billing option from the Choose what to pay pop-up window and hit Continue.
Tap on a payment method from the next pop-up window.
Follow the on-screen instructions to finish the process.
Done! Now sign in to your Google Drive, and you should see a certain amount of extended available storage based on your subscription plan.
Frequently Asked Questions
Does Google have a student discount?
Yes, Google has several discounts for students. Simply sign in with your school or college account(provided by your school/college admin) to get access to hundreds of discounts on various Google services.
Is Google One free for Universities?
No, Google One isn't free for Universities. But you can have unlimited Google Cloud storage if you have access to an education account.
How much does it cost to have Google One?
Google One subscription fee ranges from $1.99 to $9.99/month. These prices may vary depending on the region.
Wrapping Up
After all being said and done, keep an eye on Google One's pricing and plans, as Google often give a big discount on their cloud storage. You can also contact your local outlets to check if you can get the Google One subscription for a lower price from them.
That's all for today. Hopefully, this write-up has provided all the information you were looking for. If you have any further queries about Google One, share your thoughts in the comment section below.
Adios!