If you are unable to launch AR mode on Pokemon GO, then this excellent tutorial is for you.
The AR mode is a unique feature that allows you to see your pokemon in the real world virtually.
You may ask:
Why isn't my AR working on Pokemon go?
The main reason for AR not to work on pokemon go is the gyroscope sensor of your device.  A gyroscope helps your device in sensing the 3d motion. If the coordinates of the gyro are frozen at 0, you won't be able to launch Pokemon Go in AR mode.
In this post, I will provide you with a detailed step-by-step process to fix the AR mode on Pokemon GO quickly.
So, let's get started.
Also, Don't forget to check our epic guide if you are facing Error 11 on Pokemon GO.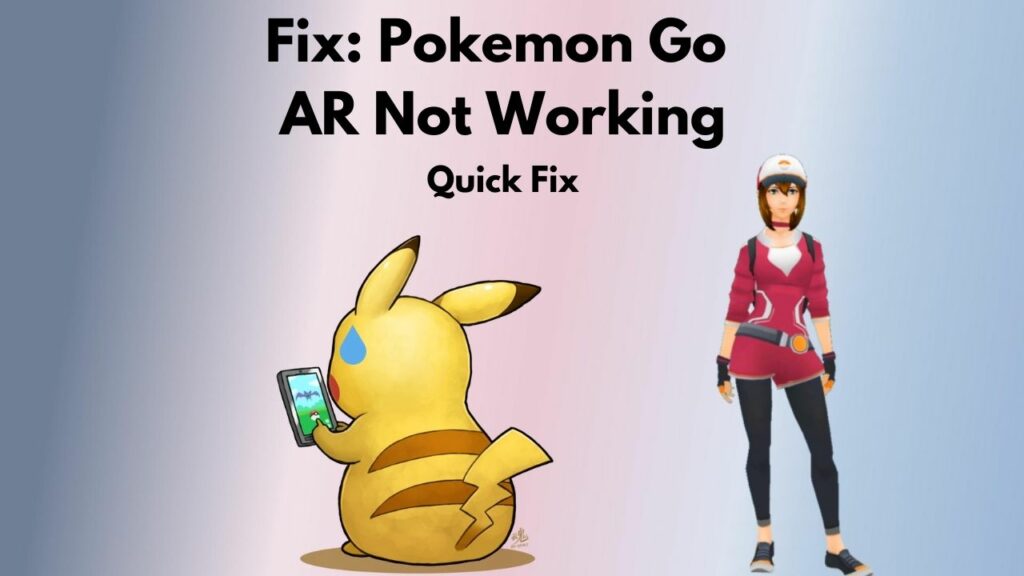 How to Fix AR Not Working On Pokemon GO
Pokemon GO is incredibly fun to play. But, the overall experience is obstructed due to some bugs and errors. One such error is: We're not detecting your phone's orientation. Would you like to turn off AR Mode?
This error deals with the Augmented Reality Feature of the game. Although recently, Niantic updated one more feature known as the AR+. There is a slight difference between the two features.
In AR mode, pokemon is fixed to a point in the real world. But, the pokemon cannot detect your motion or location. You can walk past the pokemon as if it is just a virtual object.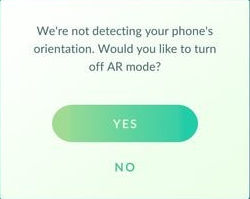 But in AR+ mode, pokemon's aren't fixed to a certain point. They can move and run away and can sense a trainer's location and movement. Pokemon have a complete awareness of your presence.
Fix Frozen Pokeball in Pokemon GO easily in 60 seconds.
It's really important to fix the AR feature of the game to enjoy the real-world experience fully. Luckily, I got you covered.
The fixes I am about to provide works for both Android and iOS devices. So,
Here are the steps to fix Pokemon GO AR not working issue:
1. Ensure your Phone Has a Gyro Sensor
You have to make sure that your device has a gyroscope sensor. To check, you have to Go to Settings > About Phone > Kernel Version. Tap on the Kernel version three times, and you will be able to see the features your device supports. If you found a  gyro option, that means your device supports gyro.
Also, ensure that the gyro sensor is not damaged or broken. Tap on the Gyroscope settings and rotate your phone. See if the X, Y, Z coordinates change or are frozen at 0. If the coordinates are permanently fixed to zero, then your gyro sensor is damaged.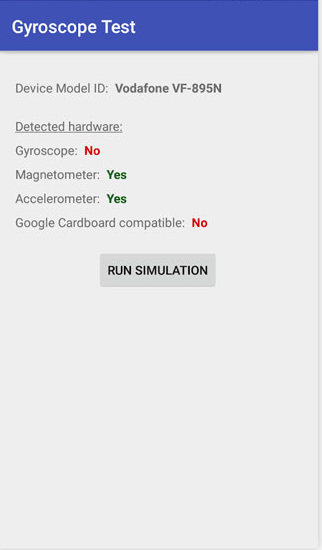 Don't forget to check how to soft reset Pokemon X&Y.
You can download a virtual gyroscope for your device, but it won't be worth it.
Other than that, you can always google your handset and check if it has a gyro sensor or not. Always check for gyroscope sensor hardware problems.
2. Update Pokemon Go app
I always recommend updating the application. Don't turn off automatic updates of the Play Store. You won't have any idea if recent updates are enrolled or not.
Every day new bugs and glitches are seen on the game, and Niantic is trying to fix them as quickly as possible.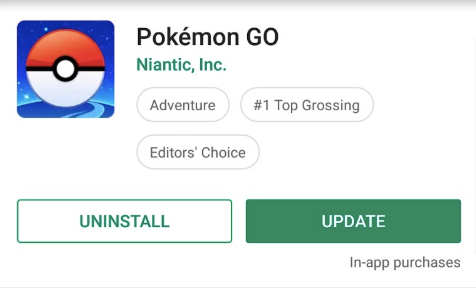 Open Play Store and select My Apps and Games.
Navigate to Pokemon Go.
Select Update.
Don't download Pokemon Go the unofficial way because older versions don't support gyroscope properly. The AR and AR+ modes may not work that way.
If you reside in the UK but downloaded the US version of the app, you will be prone to bugs and glitches. Check our epic guide on how to fix pokemon go error 0.
Remember that Niantic deployed a lot of localized APK's. So, the correct version of the game will permanently save you from errors.
3. Enable Auto Rotation of your Device
You have to make sure auto-rotation is enabled on your device. After that Go to settings and Grant Pokemon GO permissions to your camera and Location.
These two features are a must to grant permission because you cannot enable AR mode if you don't grant camera permissions. Quickly check our related post on how to restart Pokemon Sun and Moon.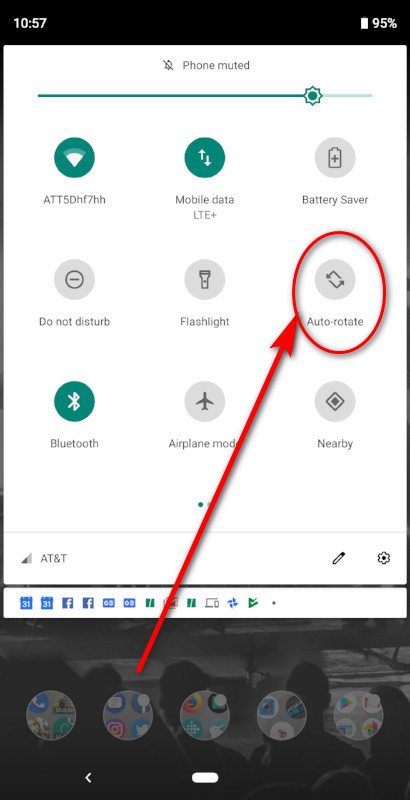 For enabling the auto rotation of your device, pull down the control center and select the auto-rotation feature.
Restart the game to check if the AR mode is working or not.
4. Clear Pokemon GO Data
It is important to clear the cache files of the games every week. This will help you avoid errors frequently.
However, clearing the game data requires re-entering Login credentials. So, always save your login details before clearing the data.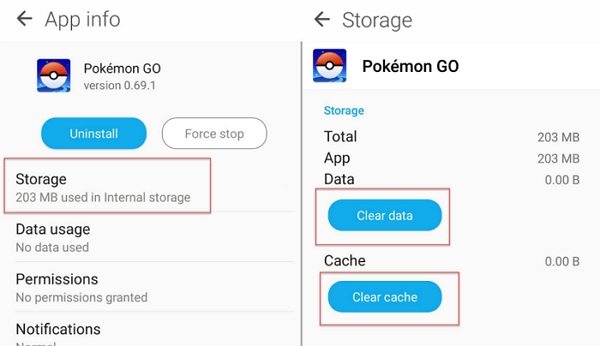 You don't want to lose all your adventure at once. So, it's better to always have a backup.
Also, check out how you can easily change clothes in Pokemon Sword & Shield.
5. Log out and Log in
Generally, I don't recommend this step. It's because errors don't go away this way. If errors were solved by re-entering login credentials, Niantic would always suggest it.
But 10% of trainers did clarify that this step worked for them. So, go to the main menu and scroll down to sign out of the game. Re-enter the login credentials to sign back in again.
Check if the AR is working correctly or not.
6. Update iOS Version
This method is for iPhone users. Some people don't update their phones to the latest version for fear of battery backup and degrading performance. But, you should constantly update your phone to the latest version to run Pokemon GO to function correctly.
If you already updated your phone, check if the app is updated or not. It's challenging to revert an iOS update.
Check our awesome guide if you don't know how to get mew on pokemon sword and shield.
How do I turn on AR mode in Pokemon Go?
To turn on Augmented Reality mode, you need to tap on another pokemon. Once you engage the pokemon, an AR toggle button will pop up at the top right corner of the screen.
Before catching the pokemon, press the AR button to turn the feature ON. Turning on the AR mode will keep the Pokemon fixed to a point in the real world.
You can walk past the pokemon if you want it because AR mode doesn't detect a trainer's location and movement. Check out all the working Pokemon GO promo codes this month.
Why does my Pokemon Go not have Ar+?
Pokemon GO doesn't have AR+ on your device because the enhanced version of the augmented reality feature is not supported by your device. The minimum requirement for AR+ mode is iOS 11+ and Android 7.0+ with supporting ARCore.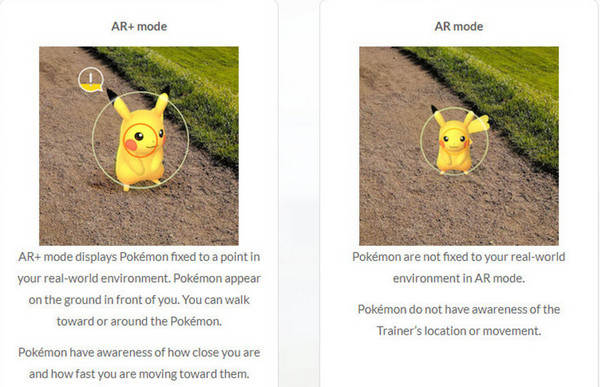 You may ask:
What is AR Plus in Pokemon go?
AR Plus is the upgraded version of the Augmented Reality Feature, where the pokemon can detect a trainer's motion and location. This feature allows a real pokemon catching experience.
How to get AR+ Pokemon?
The minimum requirement to get AR+ on your device is to upgrade your iOS to 11+ and your android to 7.0+.
When you fulfill the requirements, try to catch a pokemon and get an option at the top right corner of the screen named AR+.
Yeah, it's in the exact location, just as you saw on the AR mode. AR+ just replaces the AR mode of the game with its advanced features.
You can also enable AR+ mode on the Settings Menu.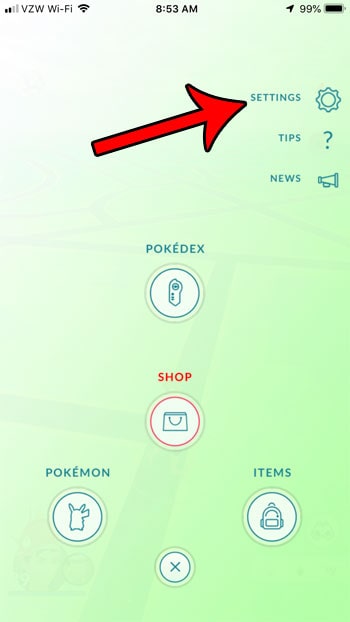 Catch Pokémon using AR+ mode
It may be hectic for some trainer to catch a pokemon in AR+ mode because the pokemon can now detect your presence.
Sometimes, when it's too dark, the AR+ mode may not work because your camera cannot detect precise details of the pokemon.
So, here are the steps to catch pokemon using AR plus mode:
Check your surroundings.
Enable Augmented Reality Plus mode from the Settings Menu.
Locate and find the pokemon by tapping the moving grass.
Approach carefully by noticing the awareness indicator. Stop moving when the indicator level turns red.
Throw a Pokeball with an excellent throw and avoid moving the camera faster.
Well, now that you have your Pokemon, you can enjoy catching more Pokemon in AR plus mode.
Final Thoughts
The Augmented Reality feature is a fantastic tool that helps gain better experience in Pokemon. However, the feature may not work if the game does not detect the Gyroscope sensor or if you are catching Pokemon at night.
It's because your camera cannot detect the surroundings precisely, and thus, it will be hectic for you to catch some cool pokemon.
For more fixes, check out our related post and comment down below for more general quick fixes.