Are you having second thoughts about the recent Google One storage purchase? Or is it that your purchase is redundant for the most part?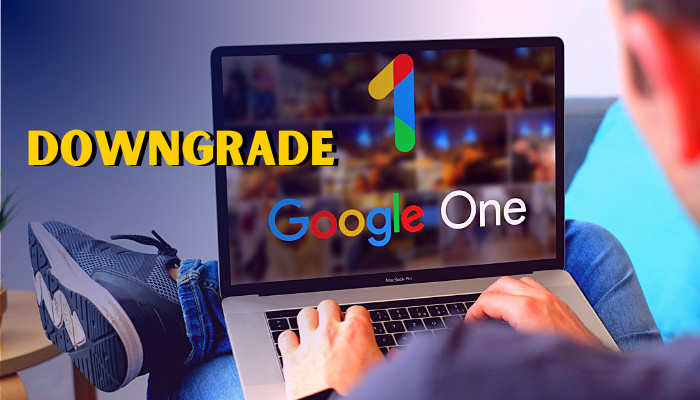 Whatever the situation, you have the opportunity to downgrade to a more reasonable storage option.
In this quick write-up, I'm about to show how you can downgrade your Google One storage plan. Let's take a look.
How to Downgrade Google One
The change in Google One plan is incredibly straightforward. You can have a go at it either with a computer or a phone.
Follow the steps below to downgrade or change plans in Google One:
Windows & Mac
Go to Google One Settings console.
Log in with the account you have Google One subscription plan.
Expand Change membership plan.
Scroll down to find Downgrade options.
Click on the button with the price beside the plan to downgrade Google One.
Android & iPhone
Download Google One app from Play Store or App Store.
Launch the app and sign in with the correct credentials.
Tap on the hamburger menu in the top left corner.
Access Membership plans.
Select a plan that costs lower than your current subscription plan and tap on Get Offer.
Once you choose a plan, a confirmation window will appear.  Move forward, selecting your preferred options along the way.
Refund Policy Due to Change in Google One Subscription Plan
Google offers a moderate refund policy. No purchases in Google One storage subscription plans are refundable. In selected countries and regions, however, a partial refund is in operation. So it's possible to terminate the subscription instantly.
Let's say you buy a storage plan for a month. Now, if you cancel it after 10 or 15 days, you won't get any money back, but rather you will enjoy the benefits until the subscription period ends. Customers from specific regions, however, will receive credit as per the remaining subscription days.
That said, there's no clear indication of how a refund works when you downgrade or change your Google One subscription. As such, you should reach out to Google One customer support for confirmation.
Closing Thoughts
So, that wraps this guide on how you can downgrade your Google One plan with a simple approach. Hope it helped you. Comment down below if you face any difficulties or have any questions.
Cheers!