Have you ever felt irritated with the same notification over and over again in Discord?
You either get a message or someone joins your server; Discord plays the same sound every time.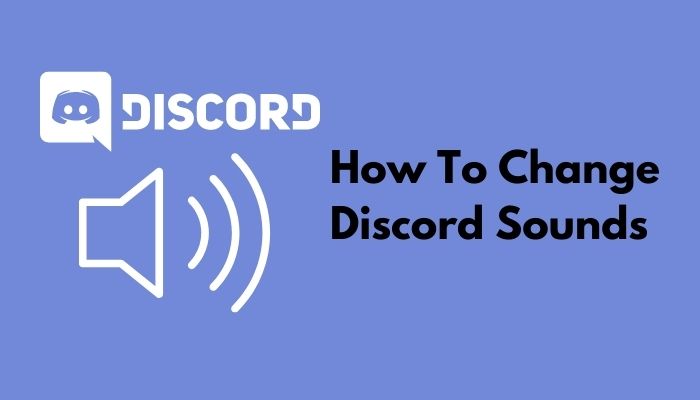 Can you change the Discord notification sound?
Yes, you can change notification sound on Discord but only on a PC App. You can't change notification sounds on browsers and other devices. Discord app for PC saves the configuration files on PC itself. And you can change or replace it with another as you like.
I was in the same situation as you. It made me so disturbed that I literally turned off the notifications.
Notifications are helpful yet disturbing at times. But I managed to change the sounds in simple ways.
Now I will share the easiest ways to do the same with you, so stick around to know the magic.
Also, check out our separate post on discord not ringing for incoming calls.
Can I Add Music Tracks as Discord Notification Sounds?
You can easily add music tracks as a Discord notification sound. But it can be confusing and irritating at the same time because music tracks aren't made for notifications. Notifications are made to ring up quickly to get your attention at once.
Music tracks are made to listen to it for hours. Setting up something more extended than usual may cause failure to notify you on time. In contrast, notification sounds are made to quickly remind you of something that might seem important to you.
For this, setting up music tracks as the notification sound is not recommended.
This step also helps in fixing discord Krisp not working issue.
Why can't you change the Discord notification sound on other devices?
Discord doesn't allow changing notification sounds on other devices except PC. They managed to keep the default sound settings to them for ease of the user.
Although Discord users aren't happy with that as they want different sounds for different notifications.
Discord has its app on smartphones running Android and iOS. But those apps are restricted to their notification sounds to provide you with all kinds of push notifications throughout the day. You can't change it on your own.
The same goes for the web application too. You have the default sounds that Discord wanted you listen to. You can't change any kind of sound here also.
Many people face the problem of "Discord Notification not working". You can fix it easily by following a few steps on our separate guide.
How to get custom sounds on Discord
Discord users like to hear different sounds for different notifications they receive. But as Discord doesn't allow it from the app on any platform, the same goes for the desktop app.
Inside the app, you can't change any sound or add any music track on your own. There are no options left to do it.
So what? As Discord saves all its configuration files on your PC and has access to the files, you can edit them easily as per your preference.
But be careful while editing the system files, as it can cause failure to run the Discord app on your PC, and you'll be ended up reinstalling it.
Follow our guide to add a music bot to Discord.
Here are the steps to change notification sounds in Discord:
1. Change Discord App Files
Discord app for PC saves its configuration files on PC itself— lookup for the exact version number you've installed.
Check out the easiest way to enable Discord push to talk.
Here are the steps to change the discord AppData files:
Get the sounds you prefer at first, store them safely.
Go to Start Menu and Search Run.
Open Run and type AppData\Local\Discord\app-(version)\resources\sounds.
Open the folder you just found.
Copy all the sounds you downloaded.
Rewrite them into the folder you opened.
Check out our separate post on how to enable Discord screen share and fix black screen problem.
Done. New sounds will be playing from now instead of old ones.
This is the standard way that most users use to change the notification sound in the Discord app for PC.
If you can't understand or find the sound files, simply look for the files starting with f_.
Note: Discord has released a new version of their app for PC where the sound files directory isn't mentioned above.
Do check at App Data\Roaming\Discord\app-(version)\Cache directory if you couldn't locate the folder following the previous one.
Important: Editing the app data files wrongly might break the app entirely, which will require a fresh reinstallation.
Check out some interesting discord commands for your server.
2. Use Better Discord
To apply this method, you need to install the official Discord app for PC first. And obviously, this method is also not applicable for any browser application as previously.
If you don't know about better discord, then quickly check out our epic guide.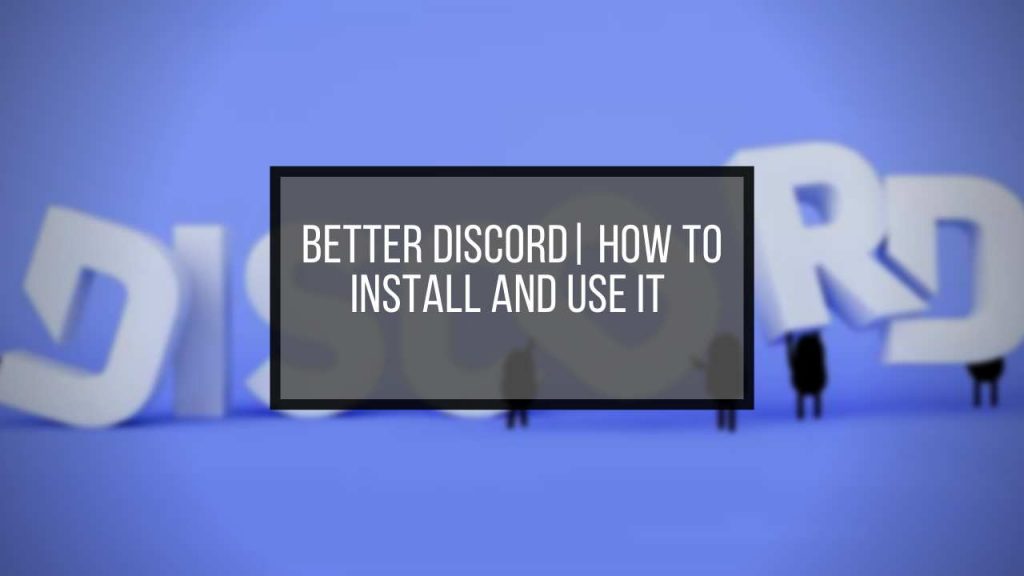 Check out our separate post on how to Fix Discord screen share no audio problems.
Here are the steps to use better discord:
Search for BandagedBD (Bandaged Better Discord).
Download the one marked white, not the red one.
Install and Open the BandagedBD. It'll replace the official Discord app.
Scroll to the left.
Find Plugins, Open the folder, an empty folder will be opened.
Download the Plugins from the respective site.
Drag the downloaded folder into the folder you opened.
Plugins will be shown in the Discord app from now on.
Go to the Plugins menu, where you'll find an option called Notification Sound. Turn it on if it's off.
Go to settings to change the sounds. Here you'll find various options to customize and play with the sound of any notification you have of the Discord app.
Done. You're all set.
Indeed it's a more complex method than the first one. But hard work pays off. If you can set up Discord with this method, you'll be enjoying as much as customisations you ever dreamt of in Discord.
Despite its complexities, it's a fun and enjoyable functional way to decorate the Discord app as you like your preferences.
Follow our guide to fix API error latency Discord.
FAQ
Question: How do I change the notification sound on my phone in Discord?
Answer: Currently, changing notification sounds on mobile devices aren't available in Discord.
Question: Can I change the notification sound of Discord on the browser?
Answer: No, it's only available on the app for PC.
Question: Why do I not get notifications from Discord?
Answer: Check Notification Settings in the Discord app or your browser.
Question: How do I check recent mentions in Discord conversations?
Answer: Click on the @ icon at the bottom to see all the mentions of the last seven days.
Question: How do I mute all servers on Discord?
Answer: Right Click on the server from the list, Click Mute from the drop-down menu.
Question: Is it safe to use BandagedBD?
Answer: Eventually Yes. Cause till the date no one was harmed. Hence, it's a third-party app you need to keep an eye on.
Question: Will I get banned if I use a third-party app for customizing Discord?
Answer: Maybe Not, No one has reported anything regarding this. But using this kind of app violates the Terms and Services of Discord. So if they want, they can ban you.
Final Thoughts
As I described, changing the Discord notification sound is possible on your PC. You just need to follow the steps correctly and carefully and set the new sounds instead of the old ones. I discussed two ways that are the simplest of all.
Changing Discord sounds according to your preferences might accelerate your productivity on the servers as you're now hearing the sounds you love the most. It's a worthwhile experience that makes using Discord more delightful.
Using any third-party app to customize any official app is always a controversial topic. Modded apps and programs might carry any malware with them, which can be harmful to your PC and private data. So you need to be careful while using any third-party app.
BandagedBD is a controversial way to change notification sounds.
Although the app mentioned above isn't found to be any kind of threat till now. Hence, prevention is better than cure.
On a broader scale, it's a safe and great extension to use. And using multiple sounds for different notifications can be enjoyable as using a new app.
If anything feels unusual, or you face any difficulties, let me know in the comments below.