Desktops are well known for upgrading and modding, just throw any compatible parts in it, and it'll adapt instantly. But, what about laptops like Acer Nitro 5 models?
Can you upgrade or replace the CPU of it?
That's a matter of concern for those who only want to upgrade the CPU, but not buy another laptop. And that's the main goal of this article, to let you know the possibilities.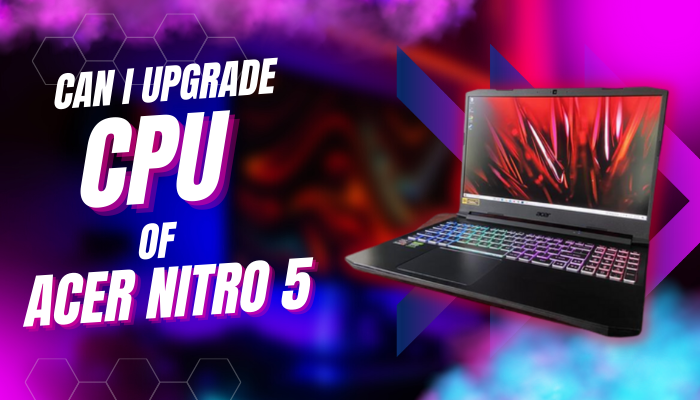 So, read out till the end!
Is it Really Possible to Upgrade Acer Nitro 5's CPU?
It's not possible yet to upgrade Acer Nitro 5 laptop's CPU because it comes with soldered to the motherboard. Secondly, if you manage to do that, the cost will kill your wallet, and the overall performance won't be stable. That's why going for another laptop is a good option.
But, what's the barrier here, that's holding you from upgrading the Nitro 5's CPU?
Not only for the Acer Nitro 5, but you should also know the possibilities of upgrading other laptops' CPUs.
The fact is, modern gen laptops are slim but powerful. Consequently, the manufacturers use every portion of the motherboard to fit all the components. To make it more slim., they use the BGA or FCBGA socket for the processors to connect with the motherboard. So, what are those socket types?
FCBGA & BGA Sockets for Mobile Processors
Intel uses the latest FCBGA (Flip Chip Ball Grid Array) socket for their latest mobile processors. This socket type uses the BGA (Ball Grid Array) mounting method, which uses flip chip binding tech.
And in this tech, the processor gets attached to the motherboard through soldering small balls. The process is completely different from the desktop CPU, and there are wide differences between BGA and LGA.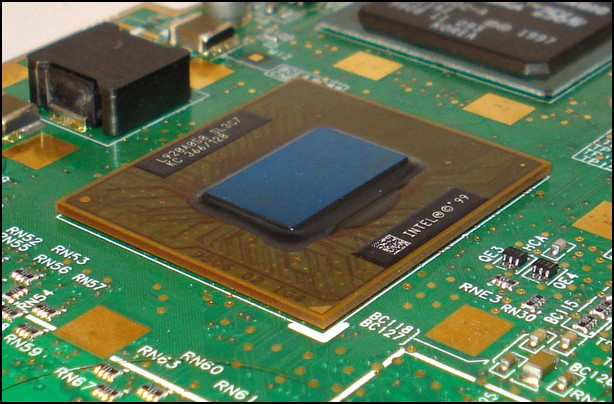 Besides, if you don't know which laptops CPUs soldered to the motherboard, you can get that by looking at the processor. Plus, there are other methods available for checking that.
Furthermore, it requires a lot of heat and professional tools with pro-grade soldering experience to desolder the CPU from the board. After extracting the CPU, it requires a lot of patience & techniques to re-ball the new CPU again.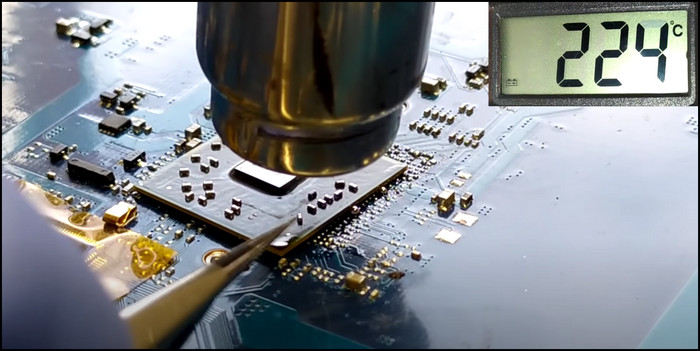 After that, you must align the processor properly so that each ball is placed perfectly on every connection point on the motherboard. So, it's a hard nut to crack!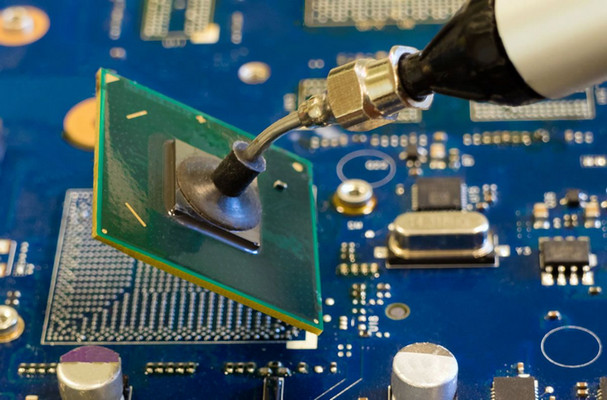 Sadly, You can't get the mobile CPUs in the market because those are sold to laptop manufacturers only. Plus, you'll face a compatibility issue because different generations of processors have different architectures.
Even though you manage to get a compatible CPU, you will face several problems after installing it. Difficulties like power drawing issues will make the laptop shut down if the CPU draws more power.
Luckily, if you could manage to modify the power supply to push more power to the CPU, you might face an overheating issue too.
Not only that, you have to spend a lot of money to buy the same motherboard or processor. The amount for buying one is equal to or more than buying a new laptop or used one.
Considering everything, it will be wise to go for a new laptop instead of upgrading the current laptop's CPU.
If you look at the old laptops with Intel's 2nd gen processors, you'll find LGA1155 sockets. And it was possible to upgrade processors for those LGA socket-based laptops. But nothing stays as it was, and it's a universal truth for the CPUs.
However, on desktops, you'll see two types of sockets: LGA & PGA. Intel mainly prefers the LGA or Line Grid Array socket for the processors for a long time.
But on the other hand, AMD was using the PGA or Pin Grid Array for their APUs but shifted to LGA on their 7000 series processors not long ago.
What Can You Upgrade in Acer Nitro 5?
If you want to upgrade any component in your Acer Nitro 5 laptop, it's only the RAM and the storage. There is no room for upgrading other hardware like the CPU or GPU. So, the area of upgrading components for Nitro 5 models is limited.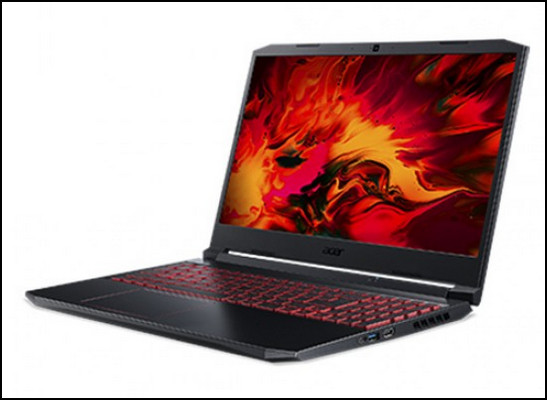 However, you can only tweak the CPU's clock speed to achieve top-level performance, whether the processor is from Intel or AMD.
Acer Nitro 5 model's laptop offers high-performance (H- Series) processors both from Intel & AMD.
Consequently, choosing the exact processor & GPU that matches your work or gaming requirements before buying one will keep your wallet alive for the future. So, select the laptop wisely that offers the perfect CPU & GPU combination to avoid future major upgrading.
As for the RAM & storage segment, you can upgrade those later. So, relax!
FAQs
Can I upgrade RAM in Acer Nitro 5 laptop?
Acer Nitro 5 series laptops are game-centric and support installing more RAM. You can put at least 32 gigs of RAM in this Nitro 5 models.
Can I upgrade the storage in Acer Nitro 5 series?
You can upgrade up to 2 TB of solid-state storage in the Acer Nitro 5 series laptops.
What is the highest processor available for Acer Nitro 5 series?
For Intel series, Acer Nitro 5 top models offers 12th gen Core i7, and Ryzen 7 6000 series processors for the AMD segment.
Ending Remarks
The Nitro 5 is a great gaming laptop from Acer, and offers top-tier pieces of hardware too. You must choose the best hardware-configured laptop and buy it. So that, you may not think of upgrading the CPU of it after buying one.
It's not possible to upgrade the CPU of Acer Nitro 5 series laptops. However, if you could upgrade it by luck, the probability of facing difficulties is high. For this, I'll recommend you to buy a new one or go for a used laptop that is more advanced than your current one.
For more info regarding this, leave a comment in the box below. Good luck!