Microsoft Teams is the all-in-one solution for communicating with your colleagues within the organization that helps you devise a work plan via chat, calls, video conference, and so much more.
Redundant to say, it lets you collaborate with your fellow co-workers in every single step of an ongoing project, from a virtual workspace but a very real one.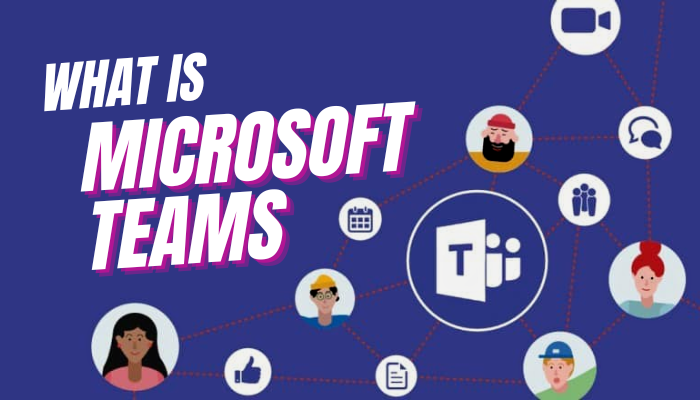 Nonetheless, that does not even describe a fraction of the benefits and possibilities of Microsoft Teams. However, in this write-up, I'm going to explore Microsoft Teams in vivid detail.
So, What is the Purpose of Microsoft Teams?
Dating back to March 24, 2017, Microsoft first released Teams worldwide. They approached to challenge its arch-rival Slack at that time, offering a virtual agile work environment assistant.
Any form of intercommunication between a business, education, or any other corporation and its team members was the primary goal of Microsoft Teams. To achieve that objective, Teams got regular updates, handing out newer features.
From a team meeting to a one-to-one private conversation with security features par excellence, everything is now a reality. Oh, that's not just it!
See, Microsoft Teams stretches its arm far wider than this. Break-out room, whiteboard, schedulers, and activity tracker, building your own team/group, to name a few.
In the later section, I'll delve into every major feature of Microsoft Teams.
The User Interface of Microsoft Teams
Like how morning shows the day, the UI of any application declares its potential, excellence, and eloquence. In that department, Microsoft Teams screams spontaneity. The app interface is clean, intuitive, and refreshing.
Every single feature is marked with text and insightful icons, which makes even a novice navigate with both eyes closed. This sounds like an exaggeration, but trust me, it is not!
See, when you first launch Microsoft Teams, you'll notice feature tabs marked with respective icons and text at the left pane, such as Chat, Calls, Teams, etc. Click each one to switch between the functionalities.
The right pane, however, displays the details of each feature; for example, you can see the chat list, a button to start a new chat, a search field to find a specific person and send a message, the actual conversation, and so on. And all of these reveal once you click on the Chat icon; easy-peasy, isn't it?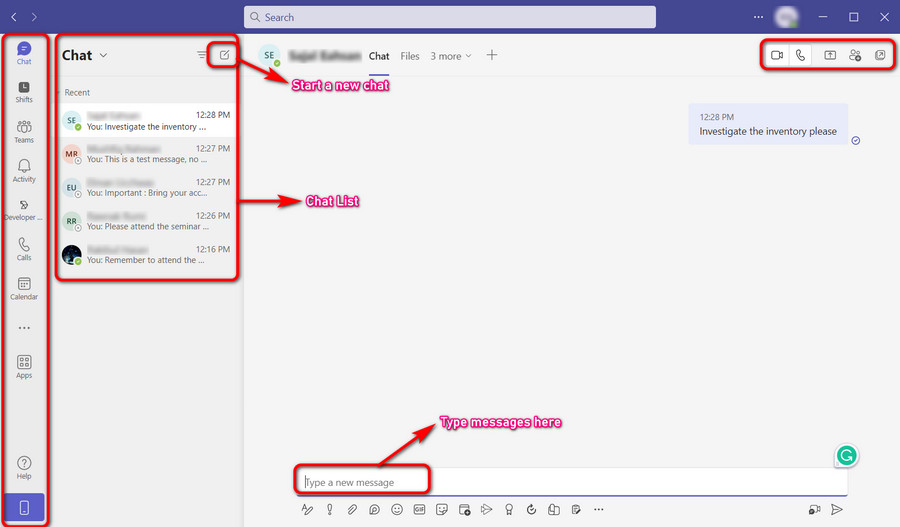 At the very top, you'll find a search field where you can type a person's name or email ID to look him up. Type a message to find a specific conversation out of hundreds or even thousands of previous messages.
Moving ahead, beside the search box, a three-dot icon and user profile picture is manifested to access teams Settings and the User Profile to execute customization.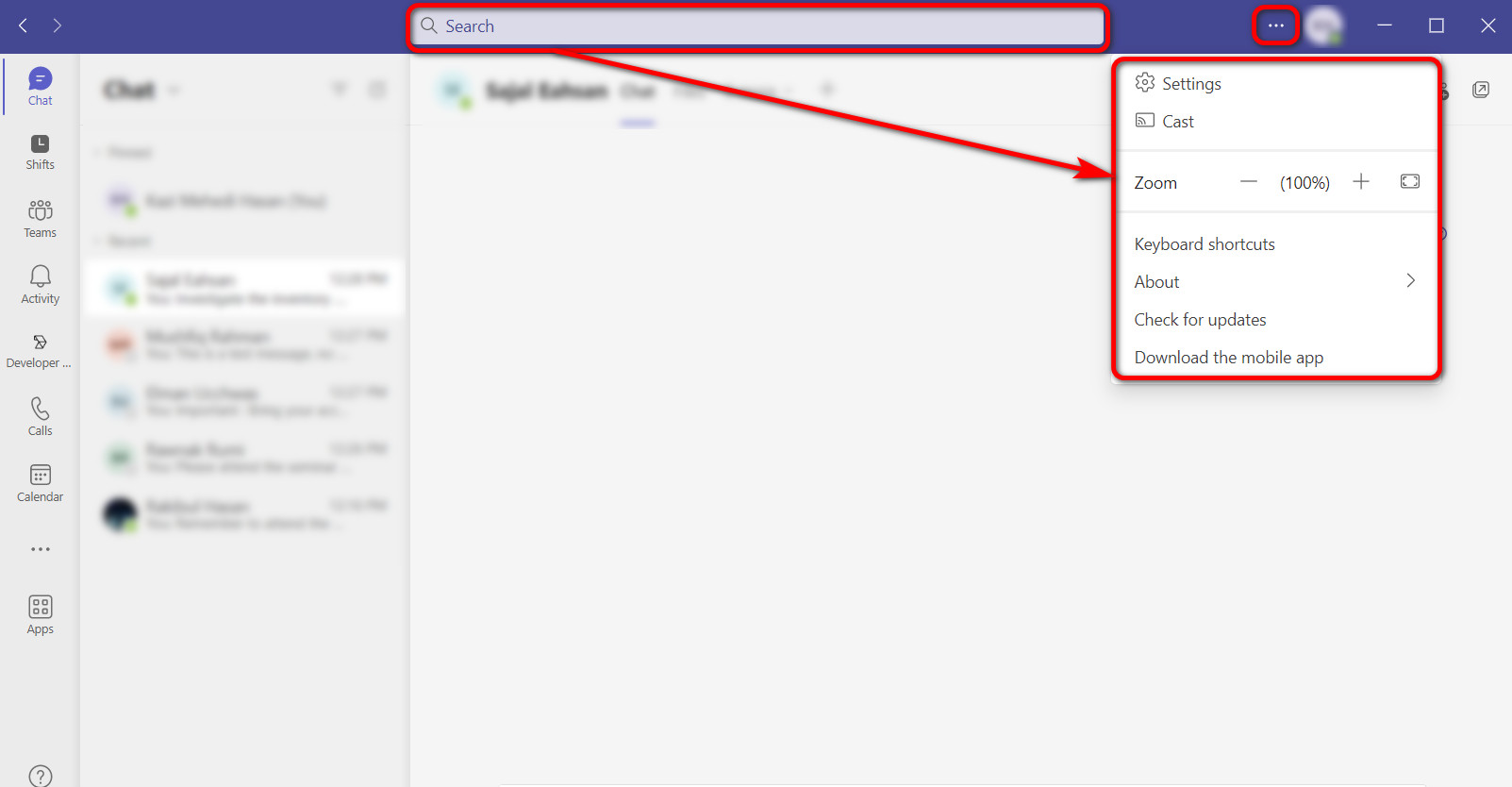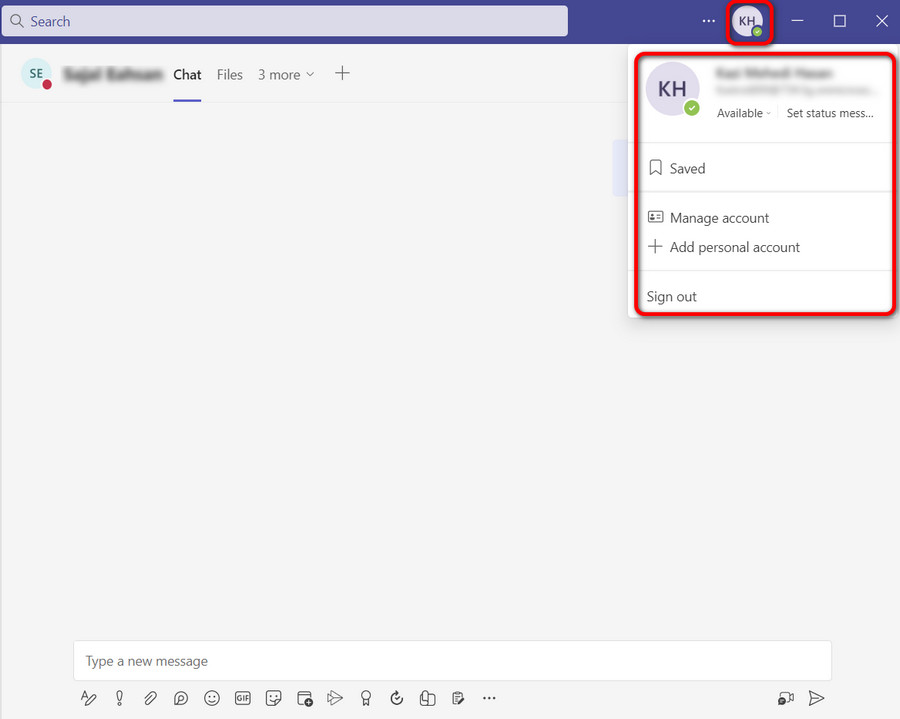 What About The Key Features of MS Teams?
Microsoft Teams stands out because of its rich pool of features. Some of them are subtle but make the life of employees and coordinators a whole lot easier. For startups to large companies, such features are like a godsend.
So, let's look into the core functionalities of Microsoft Teams:
Chat
A platform that primarily focuses on communication is nothing without a dedicated chat functionality. And you know what? Microsoft Teams does it exceptionally well.
That said, you can message your workmate personally or can make a group brainstorming together via text. And that's not all, by the way.
You can share files and media whenever you need. For example, you or any other member of the chat group can send a Word document, an Excel sheet, or an image via chat for that matter.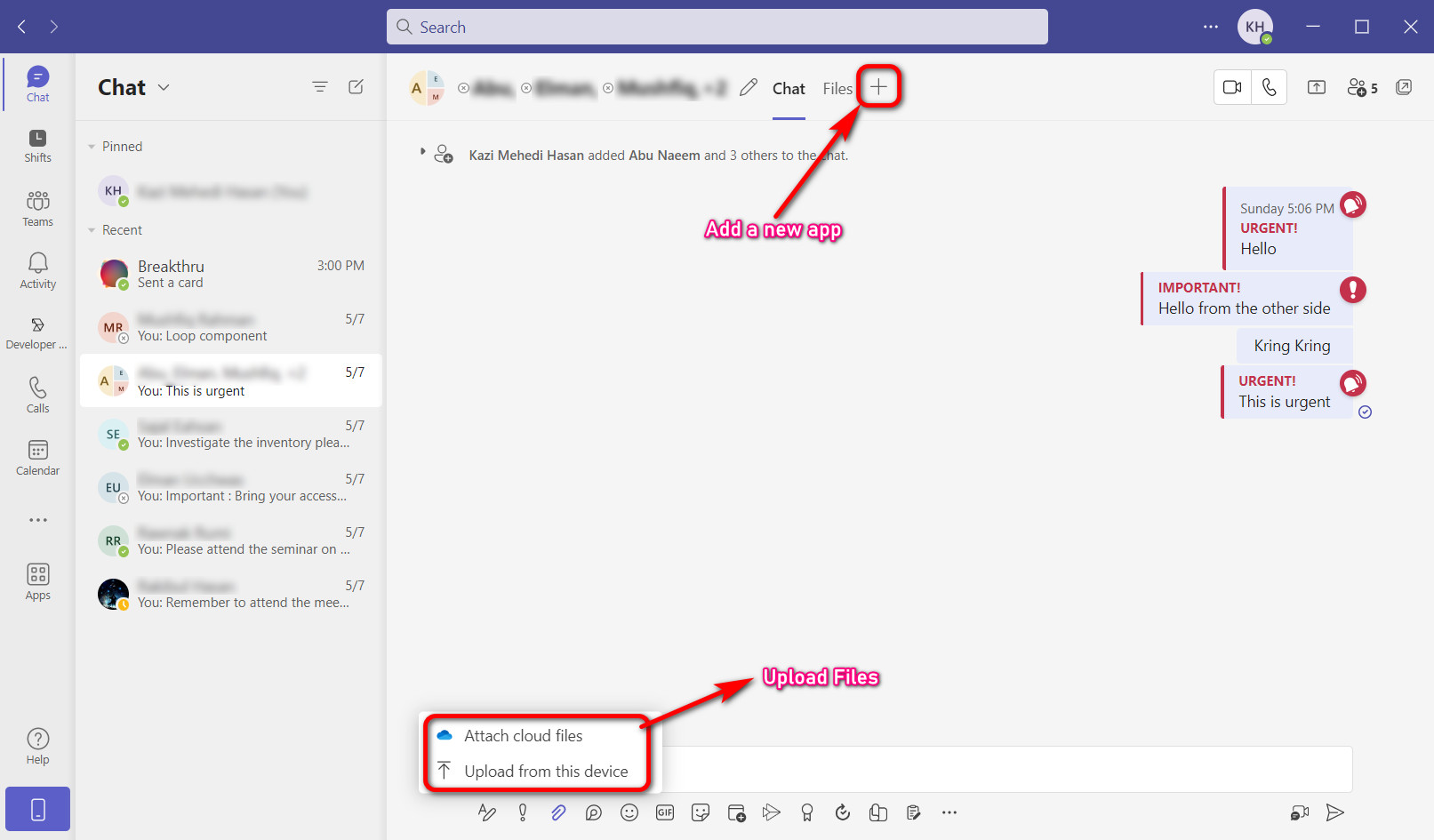 Coming back to text chat, you can set a message delivery option based on priority, such as Standard, Important, or Urgent.

This is an awesome touch to a generic chat. Let me tell you why.
See, when you set a priority, the message will notify the recipients differently. For instance, if you set an Urgent priority label, the message will notify the recipients every 2 minutes for 20 minutes straight to draw their attention.
This is just like a personal assistant who makes sure you don't miss any important notifications and get in trouble.
Last but not least, just like other generic chat platforms, in MS Teams, you can add an emoji, GIF, or sticker to bring in some playfulness. Not to mention sharing Microsoft Stream videos in the chat as well.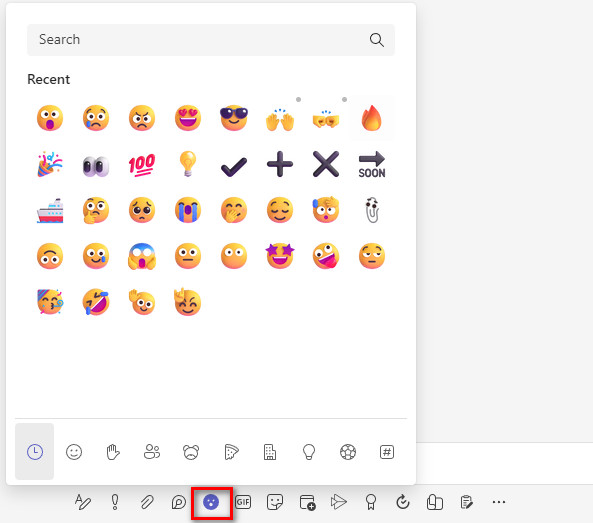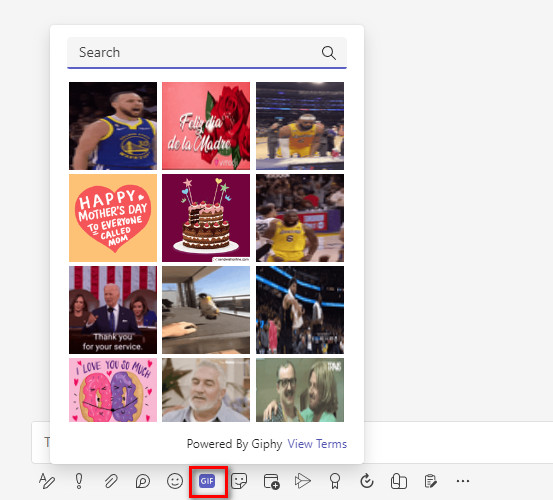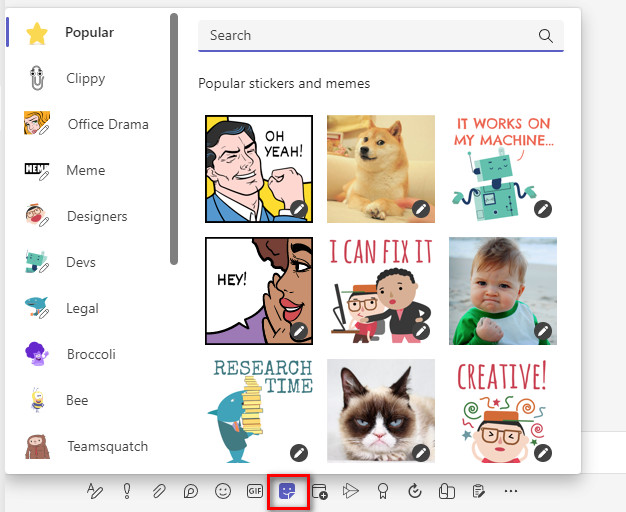 Calls
A simple voice call might appear as the most desirable feature from time to time. Well, it should be, as vocal interactions are the best way to express your ideas unequivocally and quickly. Just to let you know, Microsoft Teams does not let you down on that.
In Teams, you can call a number anywhere in the world, whether it be a landline or a cell phone, on the Public Switched Telephone Network (PSTN). Simply type a number or pick a contact to make the call, just like you do it on your phone. Moreover, you have the authority to make cloud-based Voice over IP (VoIP) calls between Teams users.
Up until now, I talked only about the voice calls. Video call, however, is the other half of the story. But that's only restricted between Teams clients. Calling with video unfolds astronomical functionalities. I'll dive deep into this later.
Calls also include voicemails, speed dial, audio conferencing, and emergency 911 contact support.
Schedule a Meeting
As an enterprise-grade communication solution, the presence of a meeting scheduler in Teams is obvious. Such a scheduler accommodates making appointments and planning a meeting by specifying a date and place, which aids its users in organizing their workweek to enhance efficiency.
As a matter of fact, mark a date on the built-in calendar, write a title, description, and make other adjustments to schedule a meeting in Microsoft Teams.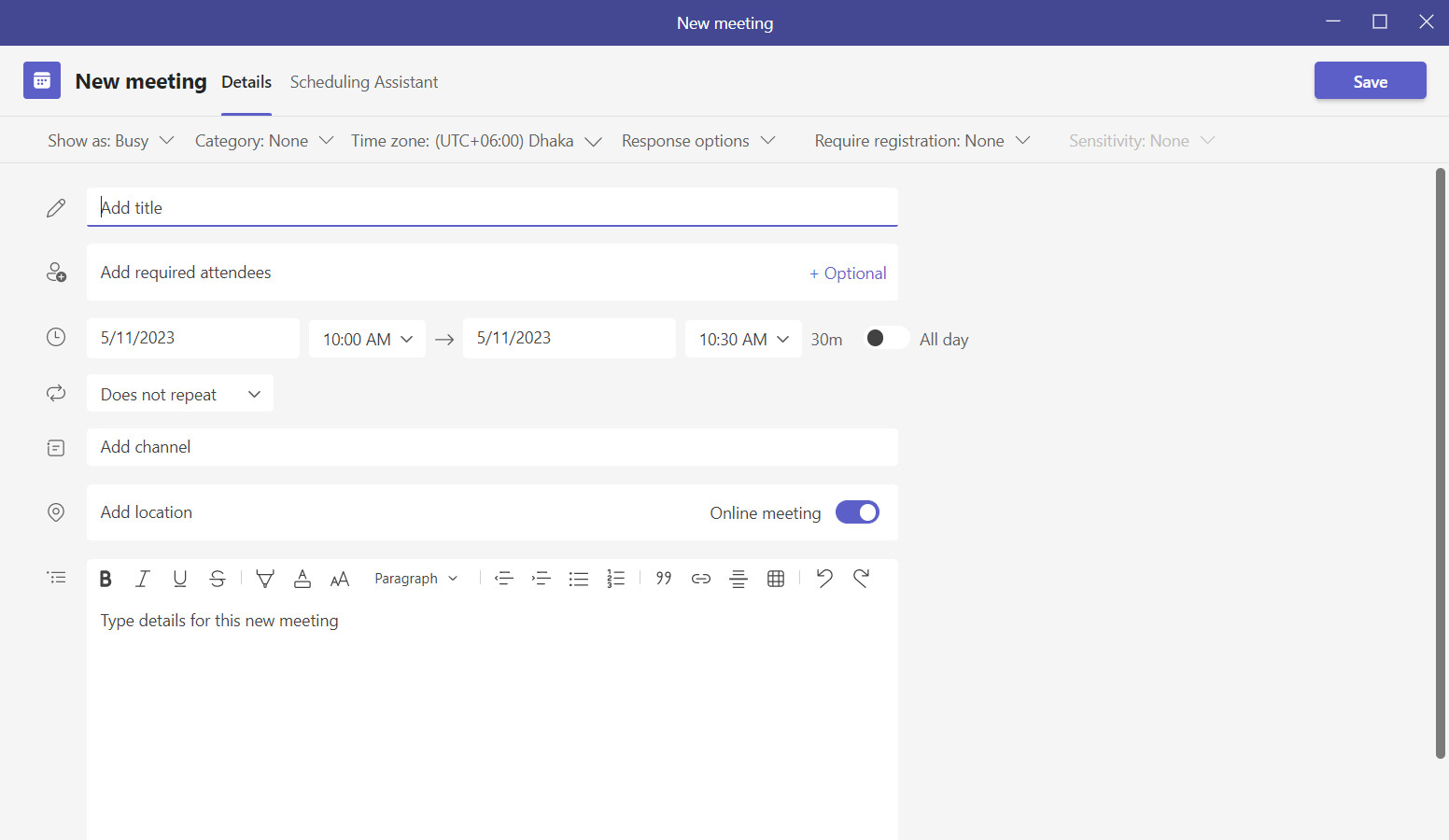 Once schedules are created, you can manage these schedules inside Shifts in Microsoft Teams as well. Here you can create, remove or update any schedule for your team.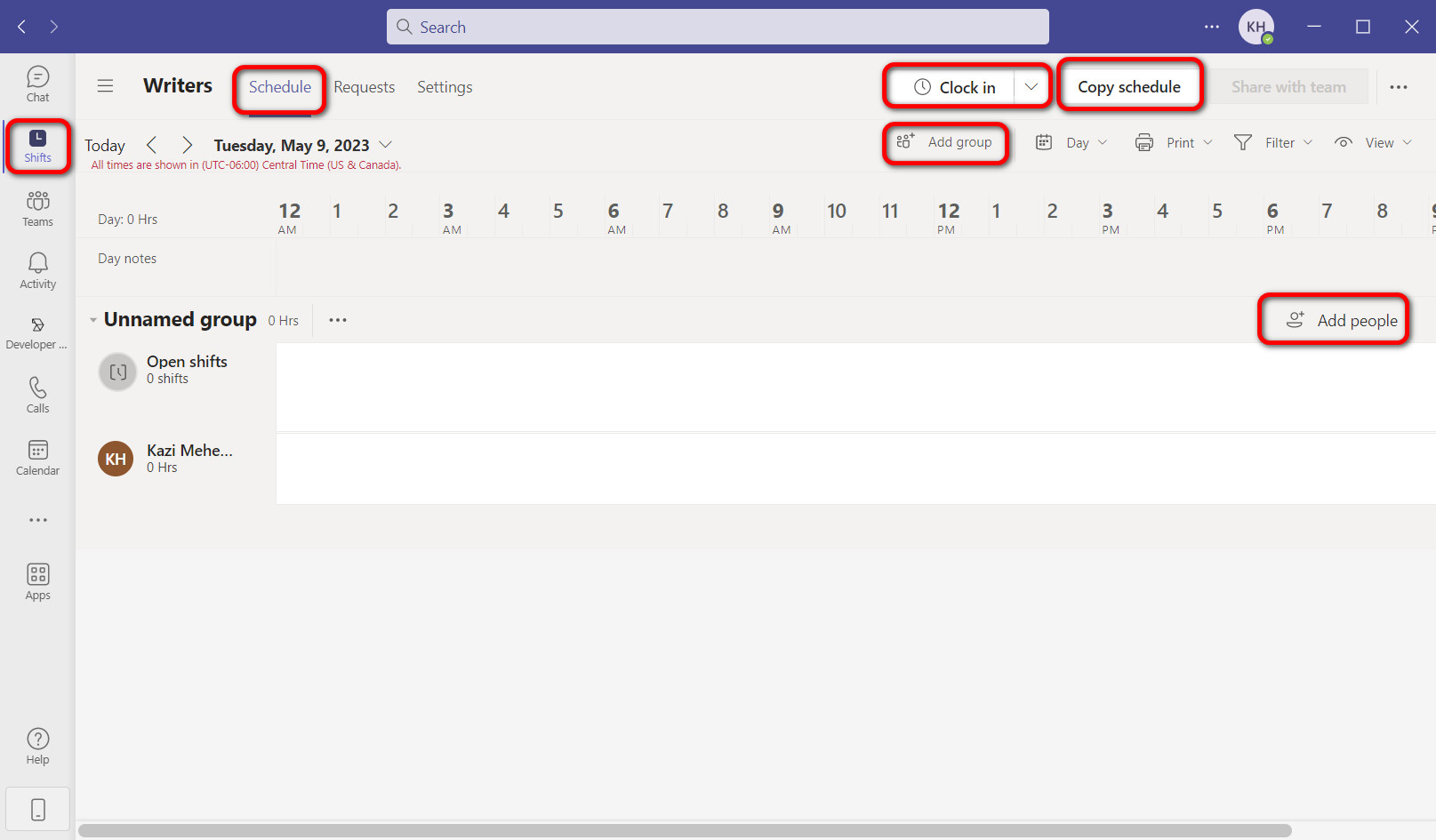 Build Your Team
Ultimate team collaboration is only possible when you can closely work with your co-workers, right?
See, one of the best features that make the name Teams worthwhile is the ability to create your own team. Switch to the Teams tab, create a team, then add members, and Voilà! You can now reach out directly to your team members anytime you want.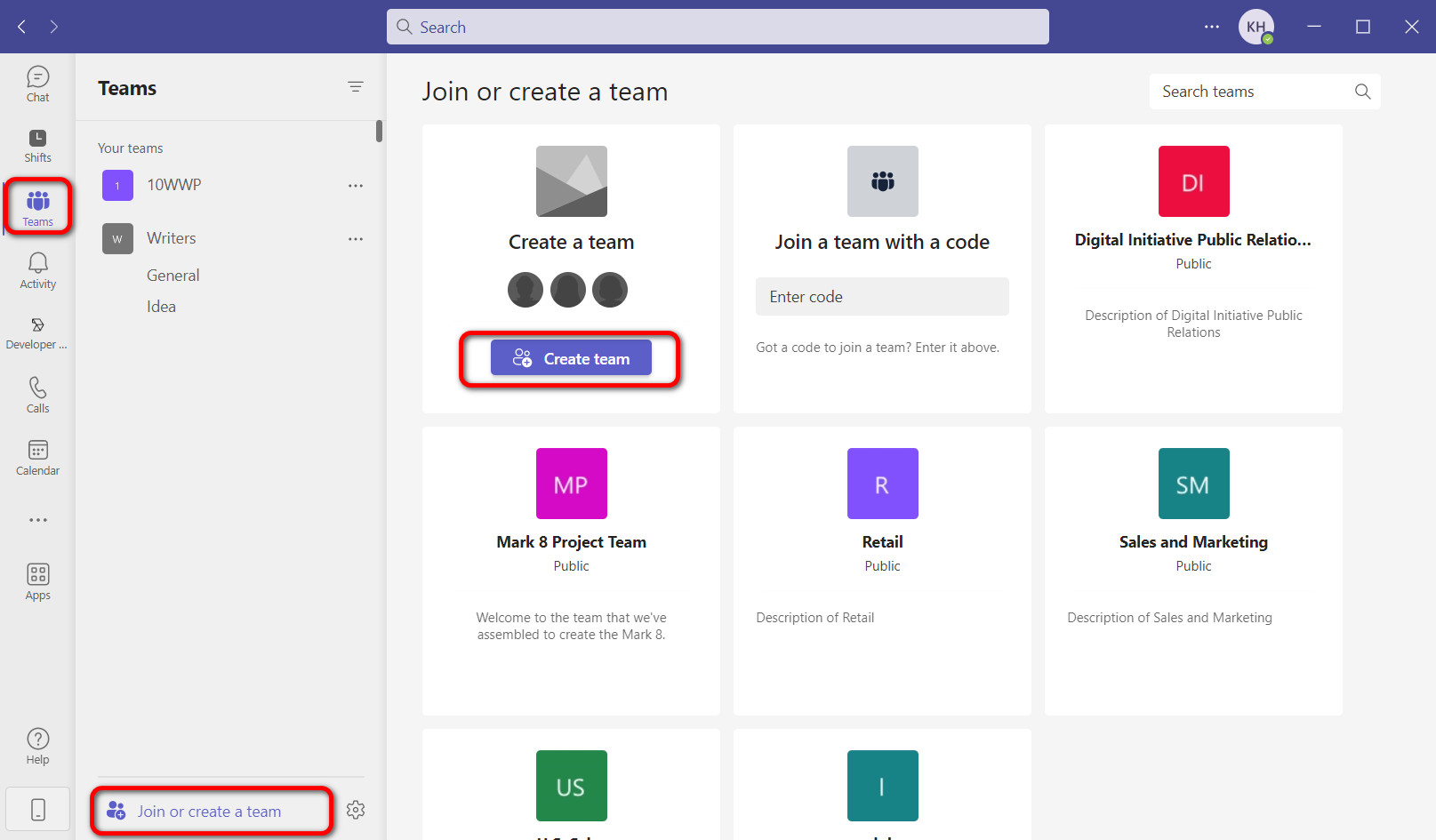 Not to mention, you can join a team if you have an invitation. Either from an invitation or simply look it up from the search field.
Personalized Channels
Create stand-alone channels for individual departments or topics within an organization, whether it's targeted for business or education.
For example, think about a separate space to discuss issues of the R&D department, which is only accessible to people who work in this department. Or, you might want to have a casual chat with your colleagues, so make a dedicated channel for that, who's stopping?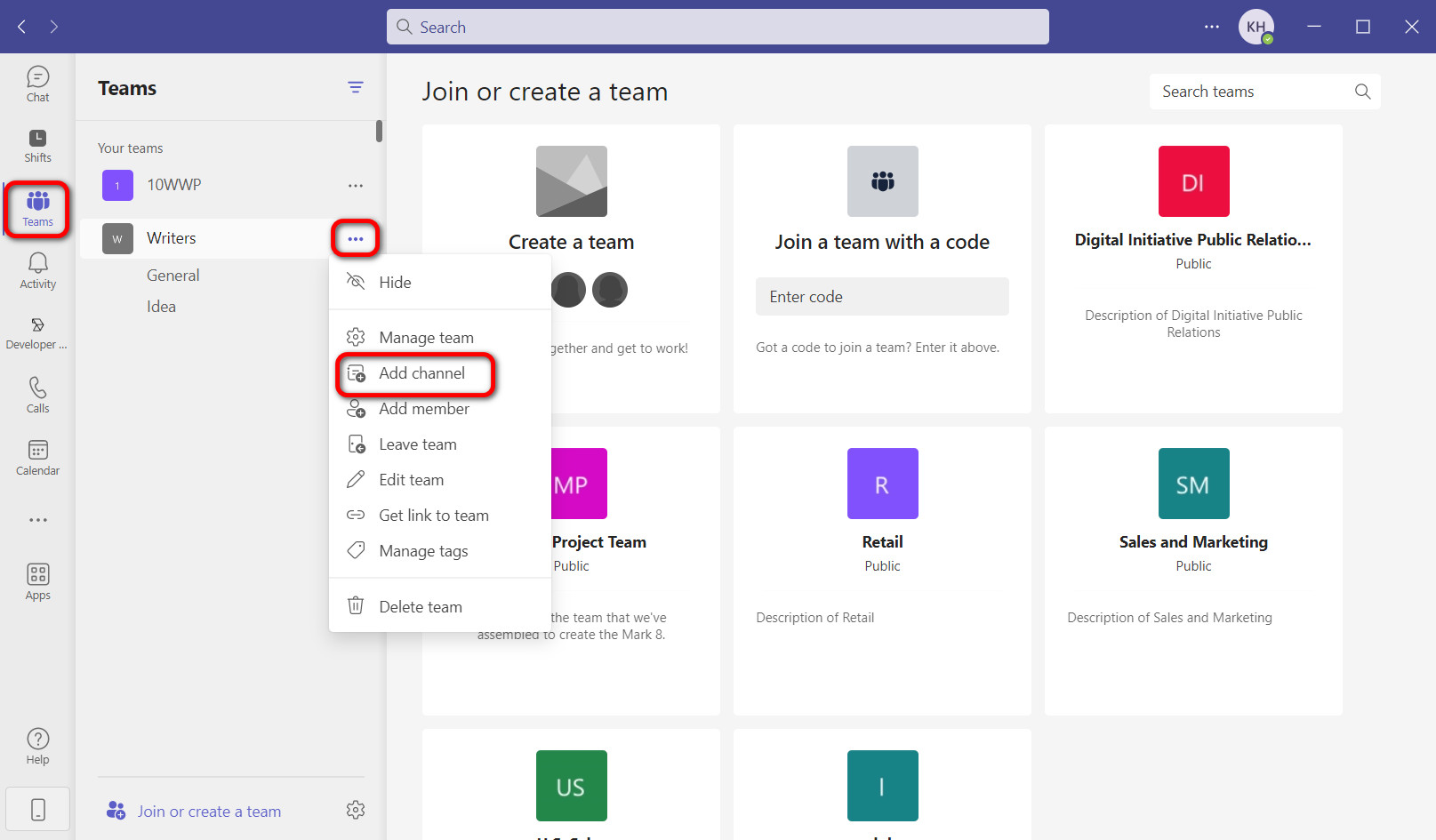 Additionally, the ability to start a meeting right there within the channels and interact with your team creates unprecedented convenience. On top of that, you can also upload and download files and add other apps to such channels.
Virtual Conference: Video Feed, Screen Sharing, Whiteboard, and More!
Remember the calling feature on the Microsoft Teams I talked about earlier? Well, it incorporates video calls on the flip side of the coin. It may sound like a subsidiary functionality, but rather it takes Teams to a whole other level.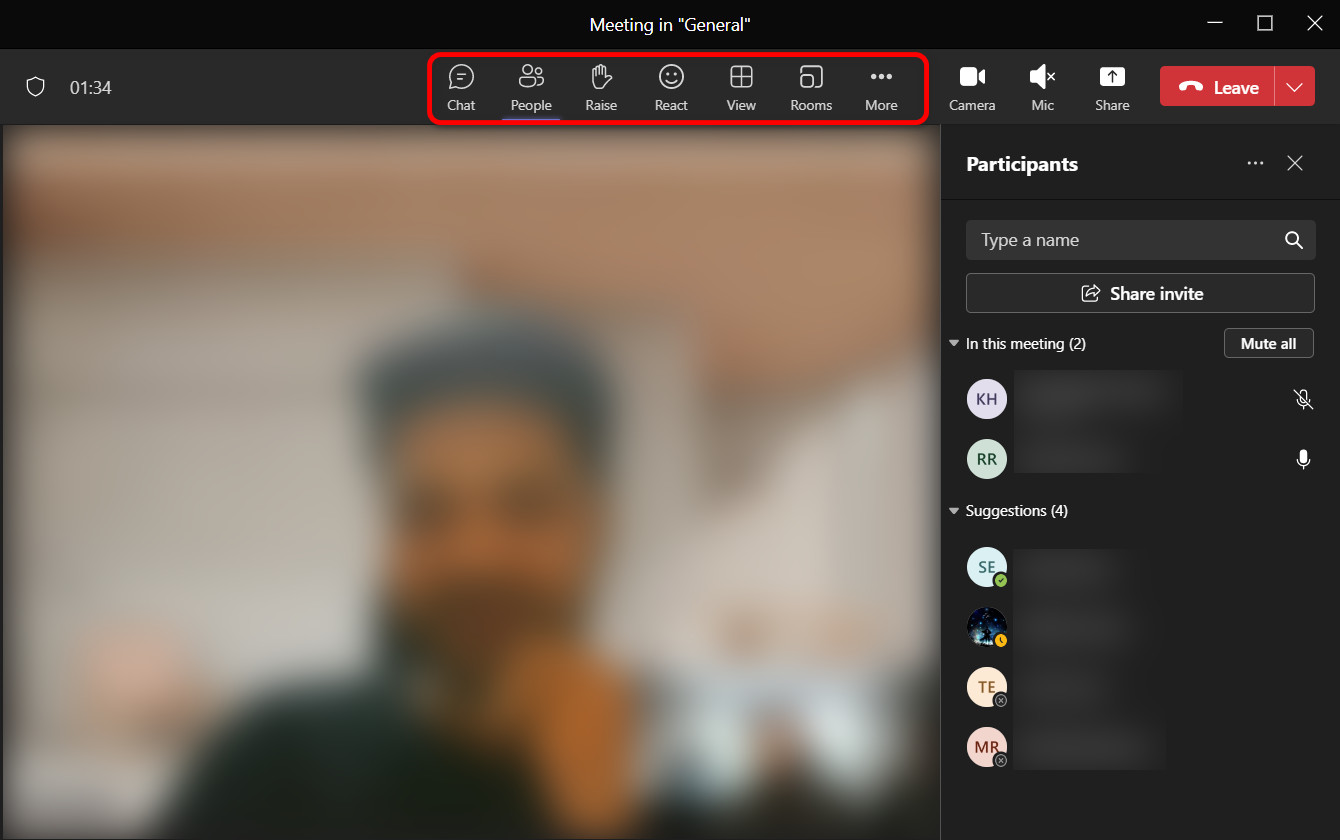 Look, a virtual meeting is a form of a video call with a myriad of participants. And this makes virtual meetings, webinars, and live events possible on Teams with up to 1000 attendees who can interact directly.
For instance, a Q&A session, where participating members can reach out to the presenter verbally or through text and ask a question.
Additionally, 19,000 more people can join such an event as a view-only participant, which totals 20,000 attendees in the Teams video conference. It is indeed phenomenal, to be honest.
Speaking of interactive experience, Teams offer way more, such as screen sharing, whiteboard, raising hands, recording and transcribing, breakout rooms, video effects, and sending a reaction, to name a few.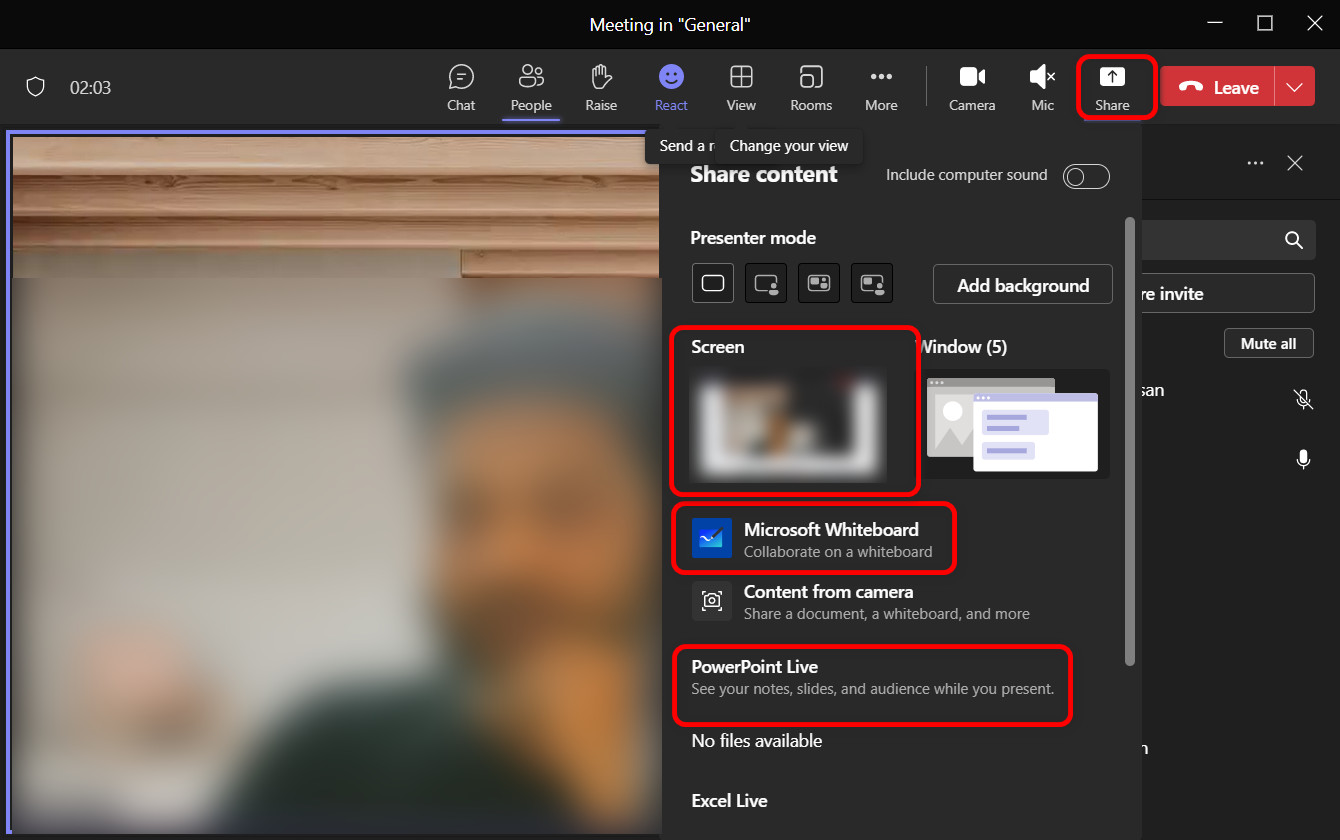 While collaborating in a meeting or a class sharing the screen, drawing on the whiteboard, one-to-one communication using the breakout rooms imitates the real world remarkably well.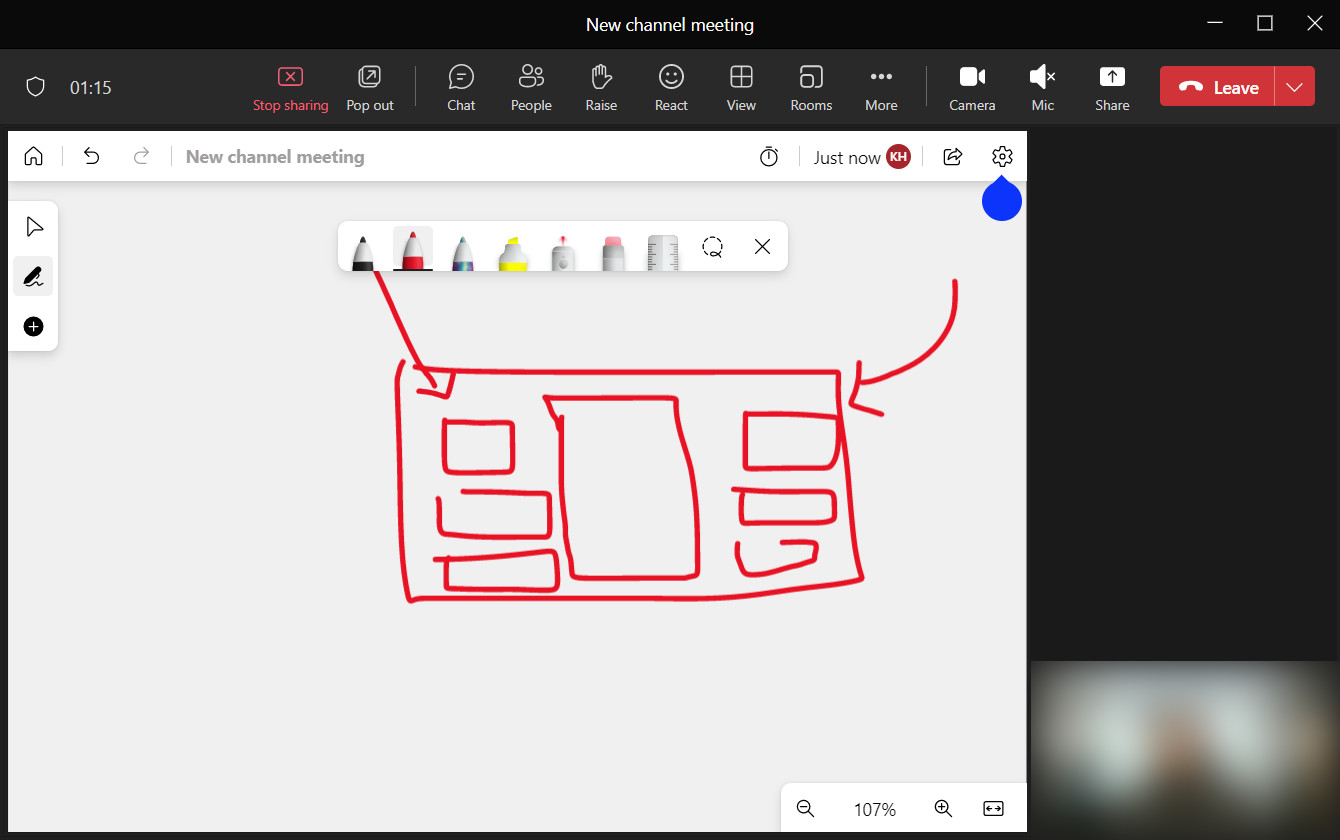 That said, online classes, business, and developer meetings can take full advantage of these features, especially effective with growing remote working trends worldwide.
Activity Tracker
The activity feed in Teams displays a summary of different actions, such as messages, replies, mentions, and so on. You can also filter or hide the activity tracker. It's basically a notification panel of actions that you've performed within the application.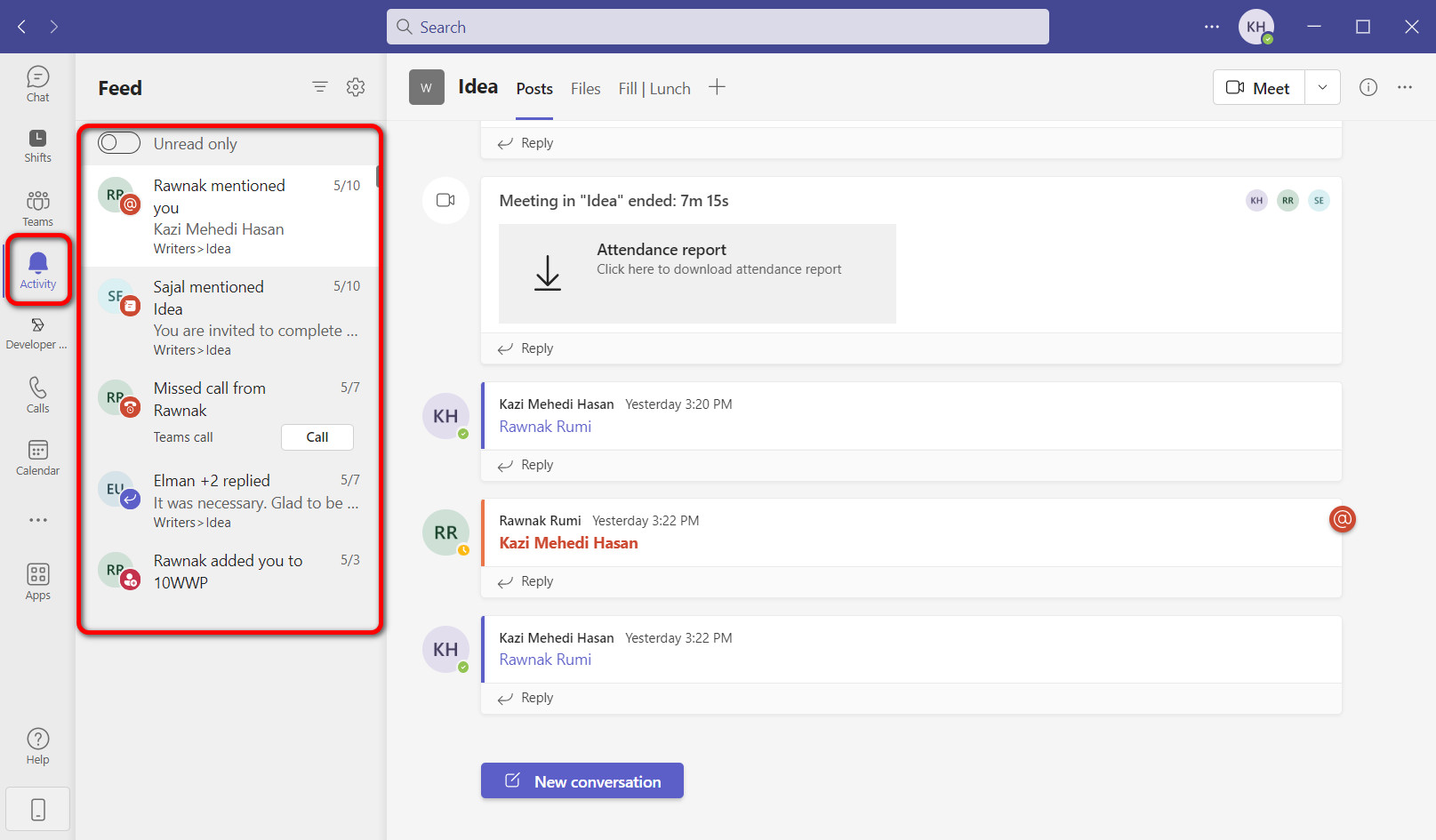 I recommend this feature turned on, as at some point, it will help you find out the specific activity when you lose track on a busy day.
Evidently tags or mention is worthwhile notifying a person when he's not around. It sends a notification to alert the mentioned person on the other end. As a result, urgent messages can be delivered faster in Teams.
Microsoft Teams: Extends Its Arm with Heaps of App Integration
Apart from the Teams' features per excellence, it goes way beyond that with additional application support from Microsoft and third-party developers.
In the Teams UI, a section is dedicated to installing different programs to enhance the capabilities. An office suite like Microsoft 365, project management app Jira, ClickUp, and others add new dimensions to Teams. You can even install Zoom and Cisco Webex Meetings, which are considered somewhat of a competitor.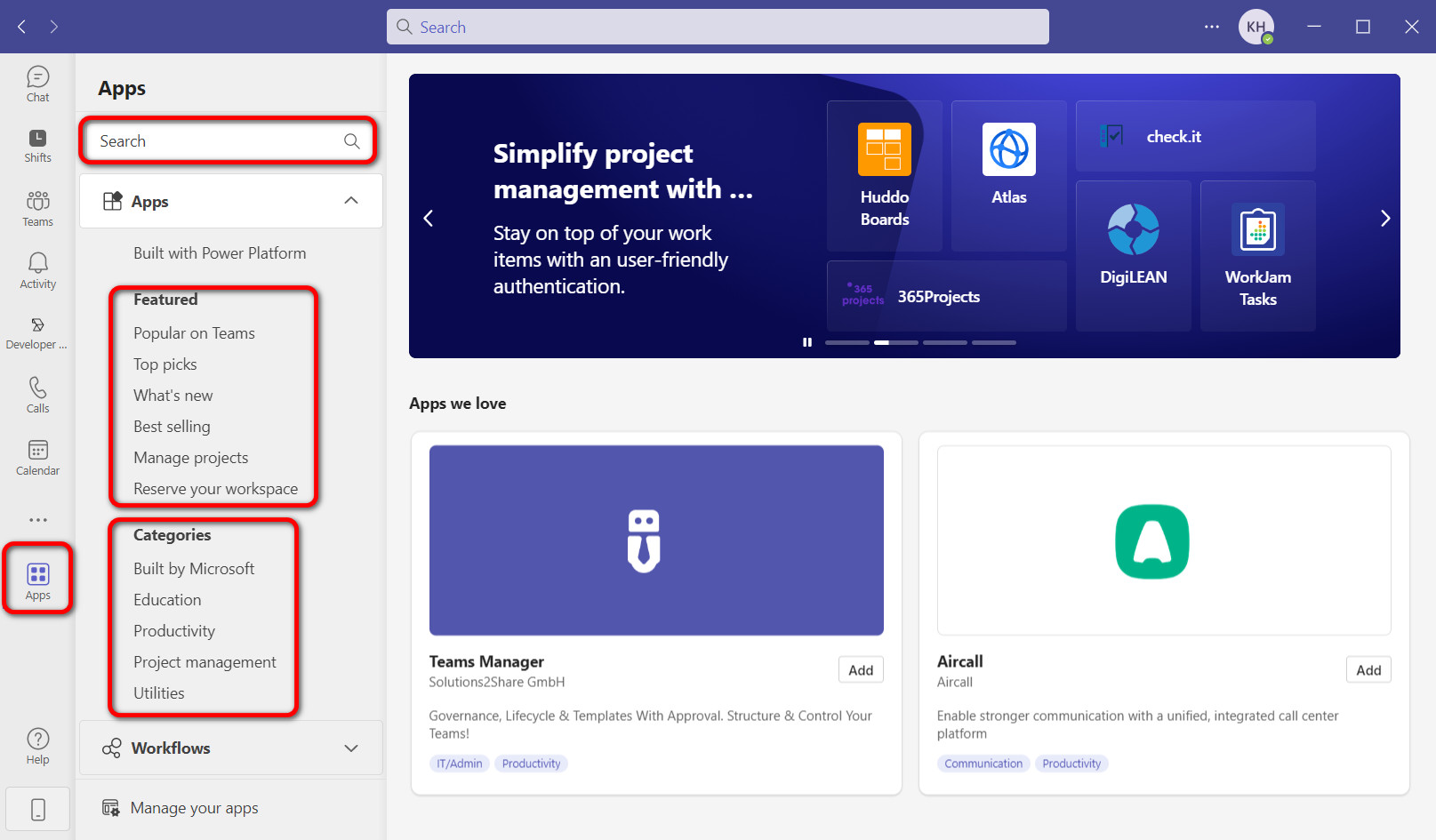 See, all of this expandability allows the devs to create brilliant software solutions or plugins that work with Teams without having to install these apps separately.
Condensing everything, Microsoft Teams is the jack of all trades in communication for companies of any scale.
AI Brings New Horizon to Microsoft Teams
Artificial Intelligence has been the talk of the town ever since ChatGPT is introduced. It is developed by Open AI with Microsoft's 10 billion dollars investment. So far, this AI-powered chat assistant has shaken the world and brought new possibilities.
And guess what?
Microsoft didn't wait long to integrate AI into its Microsoft 365 apps in the name of Microsoft 365 Copilot. But don't get the wrong idea thinking ChatGPT is renamed as Microsoft 365 Copilot.
The copilot is a processing and orchestration engine that combines the power of Microsoft 365 apps, Large Language Model (LLM), and Microsoft Graph, which is accessible with natural language. All of this is based on ChatGPT.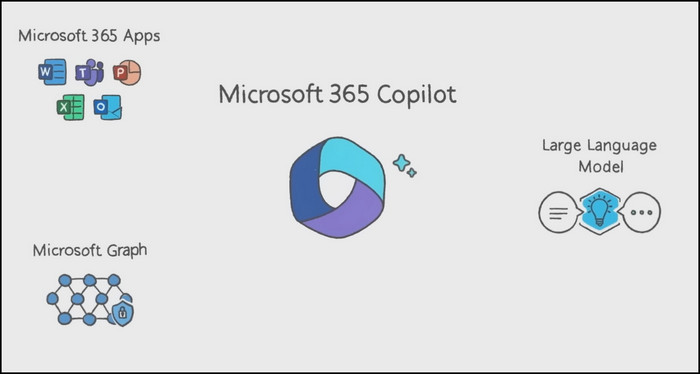 In a Microsoft 365 app like Teams, the AI is put to work with a prompt that takes user input. The copilot then preprocesses the user input via grounding.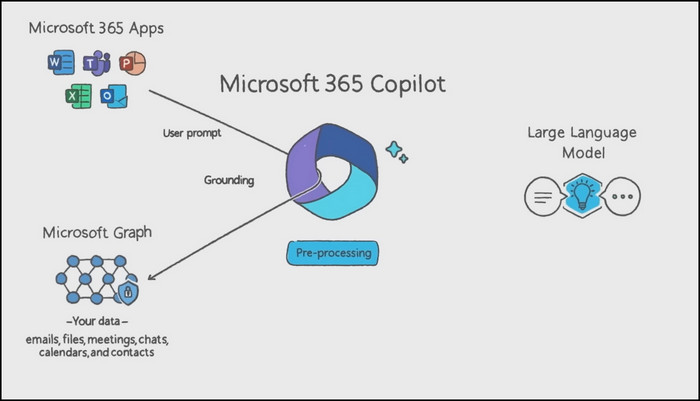 Grounding: Improves the user input quality to get relevant, actionable answers.
A call is then made to the Microsoft Graph to fetch user history and data such as business content and contexts. The AI then improves the prompt input and sends the modified user input to the LLM.
The response from the LLM is post-processed by the responsible AI that checks security, privacy reviews, and compliance. Finally, the response is sent to the user.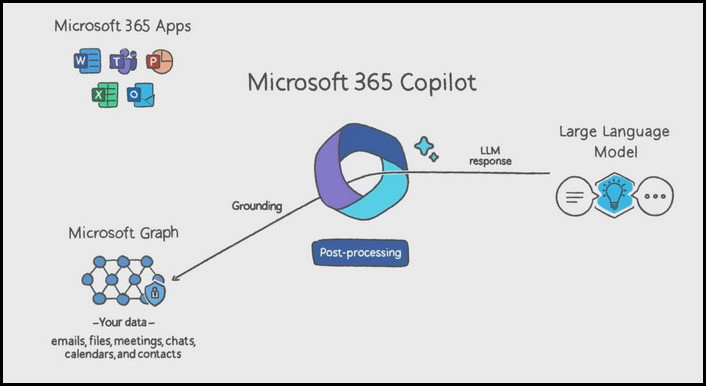 So, how does AI work in Microsoft Teams?
Let's say you are in a live meeting in Teams. You might miss or forget some of the key points. Ask the copilot to summarize what has happened so far. Almost immediately, you'll see which speaker said what and what points were made at what moment. And as the meeting progresses, ask where people's opinions stand. Just like magic!
AI can also create chapters to divide the meeting into sections so that you can find the relevant topic directly and jump into that. That saves a lot of time and changes the game for meetings in Teams. Not to mention the AI-powered live translation feature for over 40 spoken languages as of now.
Furthermore, the AI copilot can recommend tasks and create meeting templates. For example, clients, brainstorming, or a help desk meeting will have different settings applied to them.
With that being said, I've only scratched the surface of how Microsoft Teams is revolutionizing team collaboration. As we move forward, AI will indeed introduce more bewitching capabilities to Microsoft Teams.
Is Microsoft Teams Secure Enough?
Microsoft Teams comes with a bunch of security features to preserve the privacy of an organization. Two-factor Authentication (2FA), Single Sign On (SSO), and data encryption during data transmission keep an individual Teams account safe and secured.
As per spying, Microsoft assures private channel conversations and VoIP calls are end-to-end encrypted and shared files are well protected. Not even Microsoft scans these contents for unrelated usage per se. Besides, no one can access a private meeting without an invite. This guarantees a customer's data privacy.
That said, cloud-based Advanced Threat Protection (ATP) ensures no malicious links or files are passed through to the user. So yeah, Microsoft Teams provides state-of-the-art security for its customers.
A Glimpse on Microsoft Teams Pricing
Microsoft offers a free version of the Teams app. You can install it on any machine and give it a try. But it lacks premium features like AI copilot, meeting recordings & transcripts, breakout rooms, productivity app support, limited storage, participants, meeting duration, and so much more. Also, the free version is not a part of the Microsoft Office suite.
For specific user bases such as businesses or homes, Microsoft offers different subscription plans. Each comes with a different set of advantages. You can also enjoy 30 days of free trial before you decide to purchase a subscription.
Below, I've listed the subscription plans for Microsoft Teams: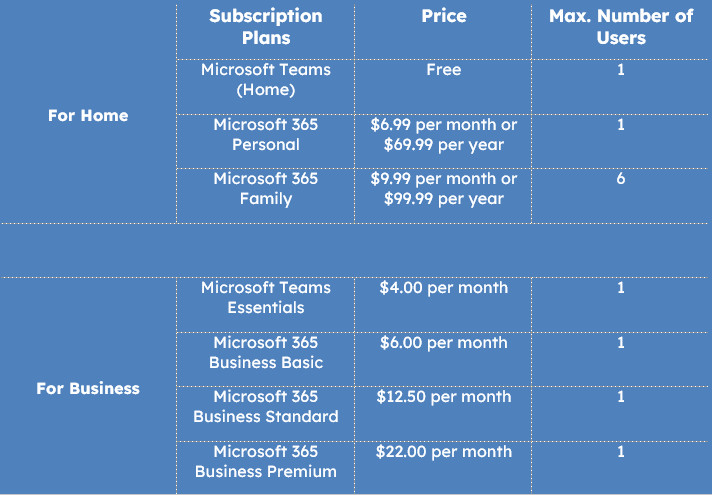 Ending Remarks
So, that wraps everything about Microsoft Teams. In the future, there might be more features included with tons of optimizations and performance tweaks. To keep updated with the latest trends in Microsoft Teams, stay tuned with 10scopes. Don't forget to comment down below and let me know what you think about Teams.
Have a nice day!