Using your old gaming rig for a long time? Now it's time to upgrade your entire gaming rig to keep up with the latest gameplay requirements. Wondering which brand's motherboard and GPU to choose, MSI or Gigabyte?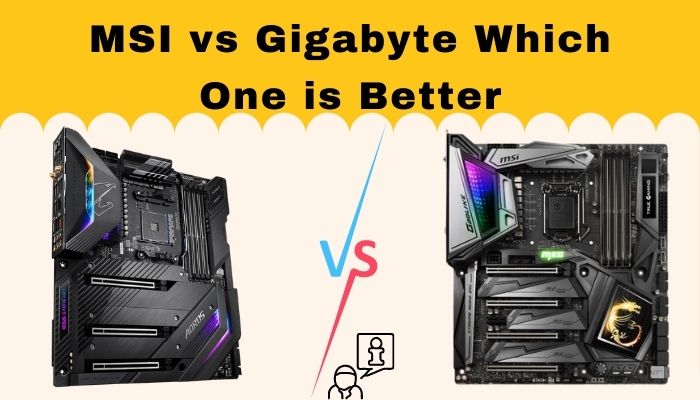 Both brands are well known in the gaming industry for making top-notch gaming PC products. Top-class gaming motherboards lined up like MSI MEG GOD LIKE from MSI and GIGABYTE AORUS XTREME from Gigabyte will make your jaw wide open with its sci-fi look and beast-like performance delivery.
Both the brands offer quite good high-end mobos and GPUs. So, which one should you go for?
Allow me to help you make the right choice by comparing the products of both brands. Sit tight and read till the end.
Follow our guide to how to know if a CPU is Compatible with My GPU
MSI or Gigabyte: Which Brand to Choose?
Mostly, MSI motherboards are well assorted and more versatile than Gigabyte. In contrast, Gigabyte offers more options in their high-end and low-end motherboards, which is good. Though MSI offers a better BIOS interface with simplified options to modify all the settings the way you want.
MSI and Gigabyte are both top brands in gaming products. They offer top-notch motherboards, GPUs, and laptops. When you go through specs, you will get confused, but certain vital aspects make one brand superior to the other.
Let's explore their past to get a clearer picture of both big brands.
MSI and Gigabyte: The Past and Present
MSI stands for Micro-Star International, and it's a Taiwanese multinational information technology company. As a beginner, they only produced the motherboards first, and now they sell graphics cards, laptops, desktops, servers, etc. They currently sponsor several eSports teams to spread their names even bigger.
MSI's name comes on the top list when discussing the top-class gaming motherboards and GPUs brand. They have an excellent reputation when it comes to customer service and warranties. But, no one can deliver consistent performance; sometimes, it's a hit or miss.
Gigabyte is also one of the most well-renowned companies that started its journey in the same year as MSI in 1986. Though they focused on the motherboards, in the beginning, they are making GPUs, Ram sticks, Power supply units, and gaming laptops nowadays.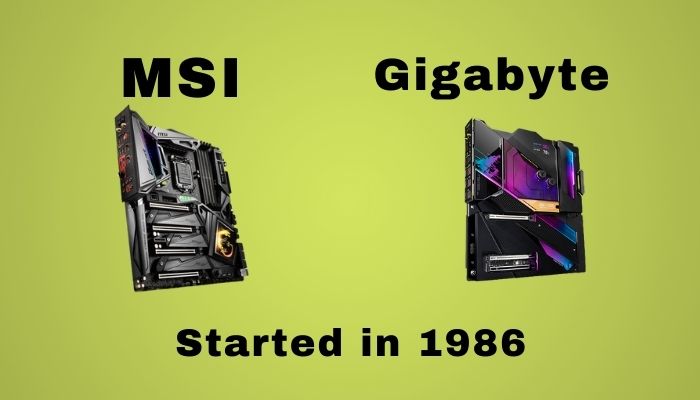 Gigabyte focuses on the quality of motherboards. Their top-tier motherboards are the best in class. Ultra Durable motherboards series are entry-level, and the Gigabyte Aorus series is their high-end and mid-range mobos. One of the most profitable steps for Gigabyte is collaborating with giant brands like Apple and ASUS.
From eSports to game streamers, they put their footprints everywhere to ramp up their brand values, and they are working so hard to snatch the crown.
Check out my new post on how to Test if GPU is Failing
MSI vs Gigabyte: Who Makes the Best Motherboards?
Assume your CPU is the brain, and your motherboard is the skeleton of your computer. While building a gaming custom PC, you need to choose a powerful motherboard to handle your mighty processor. It's like making the skeleton stronger to handle the overloaded pressure.
MSI or Gigabyte, are these two brands on your top priority list? Then you might be confused right now about choosing one of them. Let me get it clear for you. Both the brands offer low-end along with high-end mobos. They want to grab every customer's attention to sell their products and make no compromises on the performance at the same time.
Hence, if you are looking for the best mobo but want to spend less, you should go for the Gigabyte. Gigabytes low priced motherboards also deliver high performance and cost less than MSI.
Let's compare both high-end motherboards, Gigabyte X570 Aorus Xtreme, with MSI MEG X570 to know which one is better.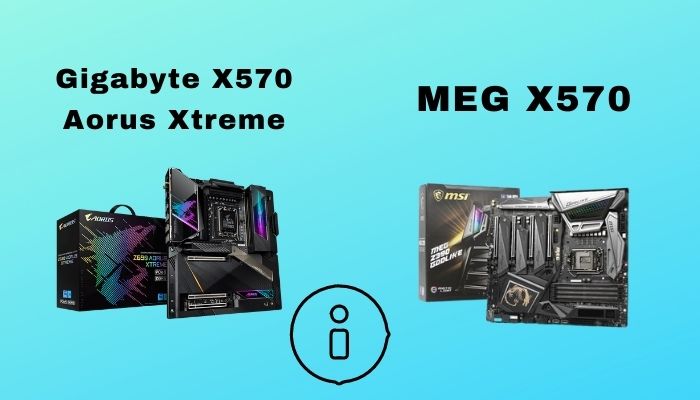 Here is why Gigabyte X570 Aorus Xtreme is better than MSI MEG X570 Godlike:
Gigabyte supports ECC memory.
It has dual BIOS, whereas MSI has one.
Gigabyte has TPM connectors, and MSI doesn't.
Gigabyte offers 4 USB 2.0 ports, but MSI doesn't.
Gigabyte has a better VRM than MSI.
Gigabyte's motherboard BIOS is more reliable than MSI.
It only costs $725.00, but MSI costs $998.25, which is much higher than Gigabyte.
Now, take a look at the factors that make MSI better than Gigabyte.
Here is why MSI MEG X570 Godlike is better than Gigabyte X570 Aorus Xtreme:
MSI supports higher ram speeds than Gigabyte does. It supports 5000+ MHz bus speed, but gigabyte supports only 4400MHz with Overclock.
It has one more PCIe 4.0 x 16 slot than Gigabyte.
One extra onboard USB 2.0 than Gigabyte.
Now the choice is yours to make. But if you ask me, I would recommend you to buy GIgabyte because of its better VRM and dual BIOS feature. Considering the price to performance ratio, Gigabyte is the winner here.
If you want your motherboard to support higher ram speed and one more PCIe 4.0 expansion slot, you can go for MSI mobo.
Also, check out our separate post on GPU not Detected in BIOS
MSI vs Gigabyte GPU: Which is the Performance Hero?
A graphics card is a must for hardcore gaming or professional video editing. With a high-end CPU and motherboard, you need a powerful graphics card in your gaming rig.
The perfect combo in your rig will help you play all the A-rated games. MSI and Gigabyte offer top-notch graphics cards. But the price may vary from one branded card to another. If you look into the same model GPU for both brands, you may see a slight performance increase.
Let's compare Gigabyte RTX 3080 Ti Gaming OC with MSI GeForce RTX 3080 Ti Supreme and determine which one is better.
Here are the comparisons between Gigabyte RTX 3080 Ti Gaming OC with MSI GeForce RTX 3080 Ti Supreme:
MSI GPU cards cost a little bit higher than Gigabyte. You may have to pay an extra $100 to buy the MSI graphics card.
The gigabyte graphics card has one extra HDMI v2.1 port, whereas MSI has only one. So, you can use more ports for multiple monitors.
Despite having the same memory speed, configuration, and bandwidth, MSI RTX 3080 Ti will give you more boost clock than Gigabyte. It will provide you with 11% more boosted clock speed.
TDP is 400W for MSI and 350W for Gigabyte. More TDP means better performance, but it will cost you an extra electricity bill.
Both have RGB lighting, but MSI has more.
The MSI card is slightly bigger than Gigabyte's GPU card. The Gigabytes card's height is 129 mm, but MSI is 140mm.
It's up to you which one you should buy. If you want better performance while overclocking the GPU, go for the MSI.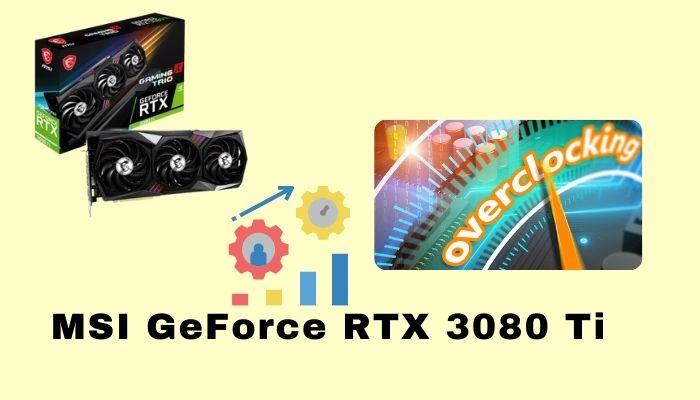 Go through our epic guide on Will Motherboard Turn On Without RAM
MSI vs Gigabyte: Warranty and Customer Services
Any company's good after-sales service makes them more valuable in a consumer's eye. You may get better customer service from MSI than from Gigabyte. Sometimes Gigabyte will give you a more satisfactory after-service than MSI.
But customer services and warranty policies may vary from time to time. You can't expect constant good service from any company.
Even the most prominent companies have after-service issues. Try to check ratings and reviews before buying your PC parts from a renowned brand. You will find customers issue and warranty claim problems by reading the comments.
In my opinion, both the brands try to maintain an excellent after-service record. Read the warranty claim policies of both brands before buying your PC parts from them.
Have some time to spare? Check out our latest post to Will Motherboard Turn On Without CPU
FAQs
Does MSI produce good GPUs?
Yes, MSI builds graphics cards from high-end to low-end. Their GPU card feedback is pretty good. Moreover, MSI is the maker of top-tier GPU and motherboards.
Is Gigabyte suitable for gaming performances?
Gigabyte is famous for its top-class gaming components. Their top gaming lineup is the Aorus series. For buying Gigabytes gaming mobo and GPU, go for the Aorus series. It will ramp up your gaming experiences.
Are Gigabyte and MSI the same?
They are pretty identical while delivering high-level gaming performances from the gaming components. For heavy gaming and workload, go for the MSI. But it depends on the specs of the components. Both these companies make top-rated gaming products like the motherboard and the GPU.
Closing Thoughts
MSI and Gigabyte now have a lot of product lineups. But as the market is full of competition, they try their heart and soul to make the product more reliable.
Before buying, try to make a specification list and compare them to find the best product. Specifications matter more than the brand name. Gigabyte offers better performance on their lower-priced motherboards and GPUs. Though, MSI is suitable for high-end and power-hungry builds.
So, in the end, all I can say is that the choice is yours alone. Make the comparison and go for the best one, no matter which brand it is.
I hope I have made the whole thing clear to you now. So, what's your opinion? Let me know your opinion by commenting.
Happy buying!