In the last decade, the CPU's core and performance have both raises immensely. From the age of dual-core now there are 4, 6, 8 even 64 cores available in the market.
However, to answer the question of the worthiness of dual-core for gaming, it's better to keep in mind how much weight you are lifting with the CPU. As like dump trucks, there are different wheelbases and sizes for different weights.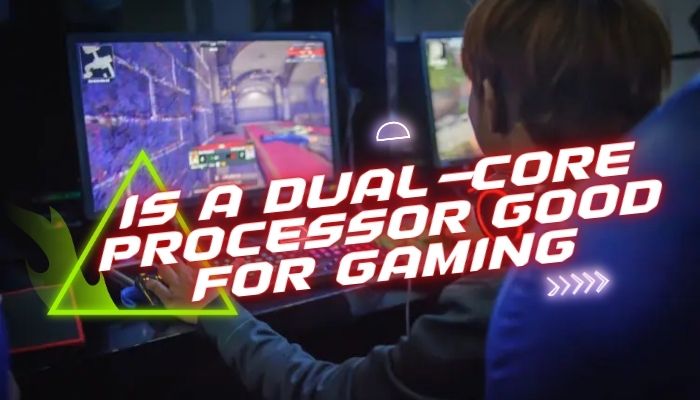 As you can see, the theme can be applied to CPU cores. Let's learn more about how a dual-core CPU performs in gaming.
Is Dual-Core CPU Still Worthy For Gaming?
Yes, it is certainly beneficial for some older or less core-hungry games, which even will run smoothly. But if you want to play heavy or complicated games, simply dual-core is not enough. So, the answer is completely dependent on the type of game you are playing.
When it comes to gaming, it's generally recommended to get at least a quad-core processor. A quad-core processor will run much faster than a dual-core processor.
Also, in present time, modern computers have to handle a lot of apps and services in the background when gaming or doing other tasks. In order to ensure that your computer can handle the current workload, you must have a sufficient number of cores.
However, dual-core is still enough for some gaming, but it's better to have a quad-core if your main intention is gaming. Maybe you understand a little, let's talk about how many cores modern games really need.
How Many Cores Do Popular Games Use?
Many popular online titles like Fortnite, CS: GO, Minecraft, and Rocket League, have a minimum CPU requirement of 2 cores. Also, there are many games that don't get the benefit of quad cores.
However, the spectrum is really broad. There are many core-hungry games like Shadow of the Tomb Raider, Halo Infinite, Horizon Zero Dawn, Resident Evil Village, and Forza Horizon 5, which at least require 4 cores to run.
Below, I will provide some titles which run smoothly with dual-core:
Title
Minimum requirement
Recommended requirement
CS: GO
Intel Core 2 Duo E6600
(2 Core / 2 Threads)
Intel Core i3-3225
(2 Cores / 4 Threads)
Minecraft
Intel Core i3-3210
(2 Cores / 4 Threads)
Intel Core i5-4690
(4 Cores / 4 Threads)
Roblox
Single Core (P1023)
Single Core (P1023)
Rocket League
2.5 GHz Dual Core
3.0+ GHz Quad Core
Fortnite
Intel Core i3-3225
(2 Cores / 4 Threads)
Intel Core i5-7300U
(2 Cores / 4 Threads)
Dead Space 1,2,3
2.8GHz Dual-Core Processor
2.8GHz Dual-Core Processor
League of Legends
3.0 GHz Dual Core
3.0 GHz Dual Core
For a little comparison with the modern game, I gather the information below:
| Title | Minimum requirement | Recommended requirement |
| --- | --- | --- |
| Halo Infinite | Intel i5-4440 / AMD Ryzen 5 1600 | Intel i7-9700k / AMD Ryzen 7 3700X |
| Marvel's Spider-Man Remastered | Intel i3-4160 or AMD equivalent | Intel i5-4670 or AMD equivalent |
| Resident Evil Village | Intel Core i5-7500 / AMD Ryzen 3 1200 | Intel Core i7 8700 / AMD Ryzen 5 3600 |
| Shadow of the Tomb Raider | Intel Core i5-4440 / AMD Equivalent | Intel Core i7 4770K / AMD Ryzen 5 1600 |
| Red Dead Redemption 2 | Intel Core i5-2500K / AMD FX-6300 | Intel Core i7-4770K / AMD Ryzen 5 1500X |
As you can see, modern games need more cores to run effortlessly in minimum settings. Some modern games still run on a dual-core with some tweaking of the graphics settings.
But the window is really narrow, just like from these 5 games from the example you can only play Marvel's Spider-Man Remastered with a dual-core CPU.
Also, check out how well modern AAA titles run on the entry-level Intel Celeron and AMD Athlon processors.
What Dual-Core CPUs Are There?
The duel-core market is getting smaller day by day. There are just some that you can get from the retailer, but if you have any particular choice you can hopefully get them from the second-hand market.
AMD A-Series
AMD A series or Athlon is AMD's entry-level processor. With FM2 socket, the A series offers integrated graphics, One of the best examples is the AMD Athlon 3000G which has 2 cores and 4 threads.

Intel Celeron & Intel Pentium
Intel has two entry-level lineups which have dual-core. Intel Celeron is one of the weakest among the Intel line up, which offers 2 cores without multithreading ability. It just has 2 core and 2 threads.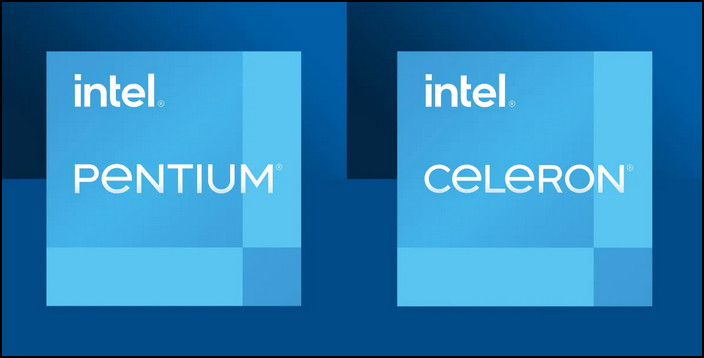 The Intel Pentium series is better than Intel Celeron. It has dual-core but offers multi-threading technology, so it has 2 cores and 4 threads.
Intel Core i3 7th Gen
Among the AMD's A-series and Intel Celeron or Pentium, Intel's Core i3 7th generation offers the best performance. They have hyper-threading enabled. So it has two cores and four threads.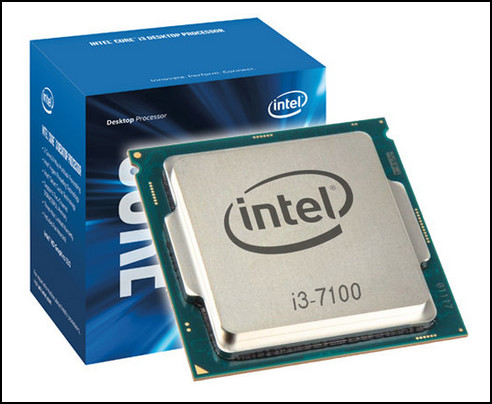 In the 7th generation, Intel last offers dual-core. After that, intel raises their core count even in i3.
How Do Dual Core Processors Compare With Prior i5, i7 Processors?
In general, modern dual-core processors will easily outperform older quad-core CPUs. As I mentioned in the previous section, 7th generation i3 dual-core processors can outperform i5 processors from previous generations.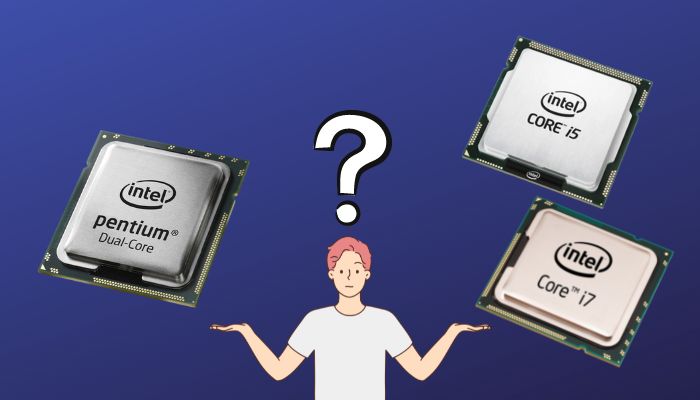 This shows that the number of cores and threads is not the most important aspect of a good processor. Let's compare the performance of dual-core processors to previous i5 or i7 chipsets.
With older high-end CPUs:
Modern dual-core CPUs can surpass old high-end processors. For example, Intel Core i3-7350K 7th generation has 2 cores and 4 threads, and the clock speed is 4.2GHz.
Furthermore, not many 4th or 5th-generation i5 have this much clock speed or perform this well. So, recent dual-core can stack up well with older high-end processors.
With quad-core CPUs today:
At the moment, two-core processors are mostly used for light productivity and general office use. They are not suitable for gaming.
So, if gaming is your primary purpose, you should get at least a quad-core processor. Because the latest quad-core processors are nearly twice as good as dual-core processors.
Will The Latest Dual Core Bottleneck High-End GPU?
When building a PC, the main theme you must keep in mind is proper component synchronization. As a result, one of the most influential aspects is selecting the CPU and GPU.
It is not advisable to combine a low-end duel-core CPU with a high-end graphics card. If you do that, you will encounter a bottleneck issue.
Bottlenecks occur when a slower component slows down the execution of a faster component. As a result, it is preferable to select components that complement each other.
Can you use a dual-core CPU for Gaming?
If your central theme is just gaming, then "NO". If you have a tight budget, then at least go for a quad-core processor. Also, for competitive AAA title games, I recommend obtaining at least 6 cores processors.
Again, dual-core only allows you to play mediocre games. And trying to get a graphics card will just add to the confusion. Because a dual-core CPU will bottleneck even a low-end GPU.
So, if you are still wondering about dual-core CPUs, this article will clear all your doubts.
FAQs
Is a dual-core laptop good for gaming?
A dual-core laptop would do great if you need a cheap laptop for light daily tasks. A laptop with a quad-core processor or more is a wise choice if you wish to multitask while playing, recording, or streaming games.
How many cores do you need for gaming?
Four-Six-core CPUs, in my opinion, are the best option. This offers two cores to handle non-gaming duties without compromising performance, and four cores for contemporary games.
Can I run GTA V on a dual-core processor?
There are no processor limitations because Pentium Dual Cores have been found running Grand Theft Auto V at the lowest settings. Please make sure your processor is operating at 100% while playing Grand Theft Auto V. If you're able to play well and your processor reaches 100%, it's surely not a problem.
How much GHz is good for gaming?
In general, 3.5 GHz to 4.0 GHz is regarded as a reasonable clock speed for gaming, but high single-thread performance is more crucial. This indicates that your CPU is capable of comprehending and finishing simple tasks.
Final Thoughts
If you just like to play some old titled game which are your favorite, then you can get or keep your dual-core system. And for other day-to-day task, dual-core will work okay.
However, you wouldn't buy a machine just to play a few games, would you? Also, you want your machine to last for quite some time.
So, for better performance and future-proofing, at least for gaming, get a quad-core processor from the Intel i3 or Ryzen 3 series. And if you can get more cores of CPU, that's even better overall.