If Nvidia Geforce Experience Error code 0x0003 is annoying you then you have come to the right place.
In this post you will learn how to fix the error code 0x0003 easily.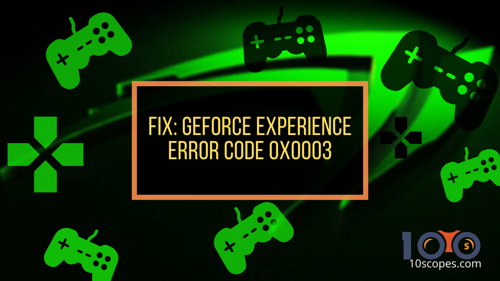 Furthermore, your nvidia geforce experience error code 0x0001 will be also fixed by going through the steps provided here.
So, let's get started.
Reason Behind Error Code 0x0003 Nvidia Geforce Experience
Error code  0x0003 mainly occurs due to faulty NVIDIA drivers. Sometime the updated drivers even can't fix error 0x0003 because of the older corrupted files remaining in the installation folders.
NVIDIA GeForce Experience is an excellent app for optimizing games, screen recording and taking screenshots of gameplay and getting driver updates regularly for your graphics card.
But the main problem is:
This app is itself a great problem maker when it comes to the real experience.
Moreover, 0x0003 geforce is the most annoying problems of a NVIDIA GeForce Experience user. Most of the People face these error messages when they open the app.
It gets worse:
When the error code 0x0003 nvidia keeps coming back again and again. This destroys the overall experience of the users.
Many NVIDIA graphics cards users see the message of geforce experience something went wrong 0x0003. and so, error code: 0x0003 has become a common problem for them.
In addition to this error if you see Application load error 5:0000065434 while opening steam then here is the possible fix.
Steps to Fix Nvidia Geforce Error Code 0x0003
The Error Code: 0x0003 is a great problem for the Nvidia GPU lovers.
You can fix Nvidia error 0x0003 easily by going through only 4 steps.
Try each of them and check your nvidia geforce experience  to see if it shows the nvidia error code 0x0003 or not.
So, here are the steps to fix Nvidia Geforce Experience Error Code 0x0003:
1. Uninstall all Nvidia Drivers
You can uninstall Nvidia GeForce Experience from the control panel.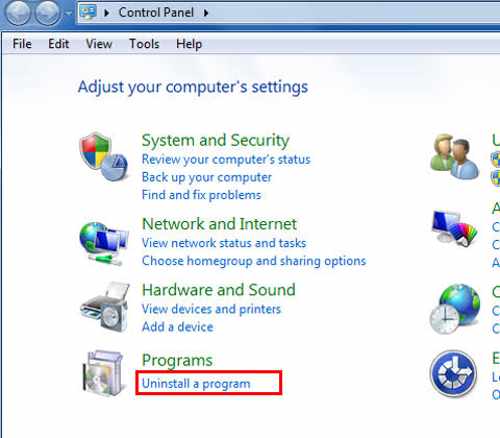 Most of the users facing this problem got rid of those errors just by Uninstalling their current Nvidia GeForce Experience version and reinstalling the latest version from nvidia's official website.
The Geforce 0x0003 is a very normal software issue. So, to fix it you will need to remove all data of nvidia driver from your PC after uninstalling the geforce experience.
2. Install the Latest version of GeForce Experience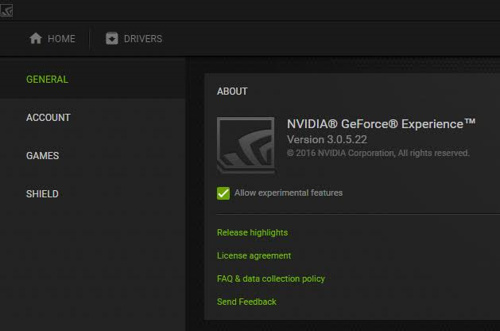 Here are the steps to install the latest version of Nvidia geforce experience:
Open up a Run dialog box (As shown in step.
Type appwiz.cpl and click OK.
Find NVIDIA Geforce Experience and double click on it to Uninstall.
Restart your computer after the uninstalling GeForce Experience.
Download the latest Beta version of NVIDIA GeForce Experience from the Official website.
Install the utility app and restart your PC.
This will surely fix nvidia geforce error 0x0003.
In fact, nvidia error code 0x0001 can also be fixed in the same way.
2. Allow Nvidia Telemetry Container
Here's how you can fix 0x0003 geforce experience by allowing Nvidia Telemetry Container and it's sevices:
1. Search for RUN or Press Windows key + R to open up a Run dialog box and type Services.msc in it and click ok.
2. Right-click on Nvidia Telemetry Container and select Properties then Local System Account.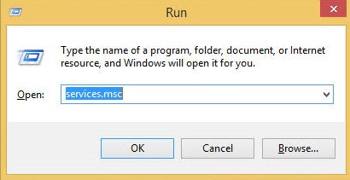 3. Give check mark beside Allow the service to interact with the desktop and click Apply.
4. Right-click on Nvidia Telemetry container service and select start.
5. Open Run then open Services.msc and start all the services of Nvidia Display service container, Nvidia Local System Container & Nvidia Network Service Container.
Hopefully this method will solve the error code 0x0003 nvidia geforce experience in your PC. If you still see the error then the next step is for you.
3. Configure Nvidia Container
We have observed that in most cases, the main culprit is the NVIDIA Telemetry Container service behind nvidia error 0x0003. The reason why this problem happen is for is for modifying the settings for all NVIDIA Container services.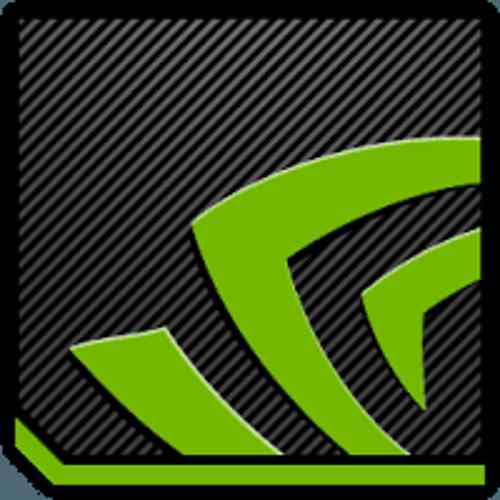 Here's how to configure Nvidia Container:
Open the Run dialog box, type services.msc and hit OK.
Search for Container services used by NVIDIA. Right-click on the first container services then open Properties.
Go to the Log On tab in the properties,  and check the box for Local System account then hit Apply to save the changes.
Do the same for the rest of Nvidia container services to fix error code 0x0003 nvidia.
Restart your computer.
Most of the issues of PC are more often related to the electric power supplied to the PC. and that's a a good PSU is a must for a gaming PC.
And here's our dedicated post on the latest PSU tier list.
How to Restart Nvidia Geforce Experience
At first restart geforce experience for fixing geforce experience error code 0x0003 as i have mentioned earlier.
0x0003 geforce itself demands for rebooting your PC. Instead of rebooting your PC, your first step should be relaunching Nvidia Geforce Experience.
Here is how you to restart Nvidia Geforce Experience:
Open Task Manager.
Select all the Nvidia tasks running in the background process.
Click on End Task.
Run the Nvidia Geforce Experience app as Administrator.
How to Disable Geforce Experience in Startup
You can disable Geforce Experience both from the startup settings and Services Configuration.
First of all let me tell you how to stop geforce experience app from startup settings.
Here are the steps to stop geforce experience app from startup:
1. Open Task Manager.
2. Navigate to the Startup Tab.
3. Right-click on Nvidia GeForce experience and disable it.
This helps a lot to fix geforce experience 0x0003.
How To Fix Nvidia Control Panel Missing
NVIDIA Control Panel Missing is a common problem faced by most NVidia graphics card users.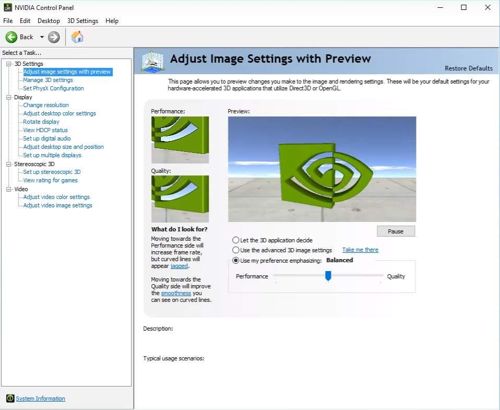 No worries, I have found out an easy way to fix this problem.
Here are the steps to fix Nvidia Control Panel Missing:
Uninstall and Reinstall the Drivers.
Reboot Nvidia Services.
Create a shortcut from its installing directory (C:Program FilesNVIDIA CorporationControl Panel Client)
Add desktop context menu.
Steps to Fix Geforce Experience Error Code 0x0001
Nvidia geforce experience error code 0x0001 main occcurs for corrupted files of Nvidia drivers. You can easily fix nvidia error code 0x0001 by deleting those corrupted driver files and freshly installing the new ones.
So, here are the steps to remove geforce experience error code 0x0001:
Open control panel on your computer.
Uninstall Nvidia Geforce Experience.
Delete the folder named NVIDIA Corporation from C:Program Files (x86).
Install the latest NVIDIA drivers to fix geforce error code 0x0001.
And that's all.
You can easily fix nvidia geforce error code 0x0001 on your computer by these simple steps. be sure to comment below if you face any problem regarding error code 0x0001 geforce experience.
FAQ
Question: What is nvidia display container LS?
Answer: Nvidia display container LS(local System) handles the display tasks. Usually the program nvcontainer.exe is responsible for the issues like nvidia error code 0x0003.
Question: What does nvidia geforce error code 0x0003 mean?
Answer: Error code 0x0003 geforce experience means the files of your nvidia graphics card driver are corrupted and NVIDIA GeForce Experience is unable to locate them.
Question: What does nvidia error code 0x0001 mean?
Answer: Nvidia geforce error code 0x0001 means the driver you are using is either not for your specific graphics card or it's corrupted somehow.
Conclusion
NVIDIA GeForce Experience is an excellent app but it has some bugs like geforce error code 0x0001 and geforce error code 0x0003. These issues will hopefully get fixed with newer update of the app.
Following the steps I have provided here you can easily Fix Error code 0x0003 geforce experience and geforce experience 0x0001.