If only one game makes you walk around the street enjoyably, that's Pokemon GO.
As a Pokemon Fan, I know that trainers are hunting for stronger Pokemons to build a competitive Team.
However, as the game progresses, you may encounter Pokemon GO GPS Signal not found 11 errors.
What is pokemon go error 11?
Pokemon GO error code 11 is an error that doesn't allow your device to detect GPS signals. Error 11 can be seen for both iOS and Android devices due to fluctuating internet connections. Mostly, the game pops up a message saying GPS NOT FOUND.
Stick till the very end of the post. I'm about to show you how to fix GPS Signal not working on Pokemon Go, Error Code 11, quickly.
Also, Don't forget to check our epic guide if you are facing Error 0 on Pokemon GO.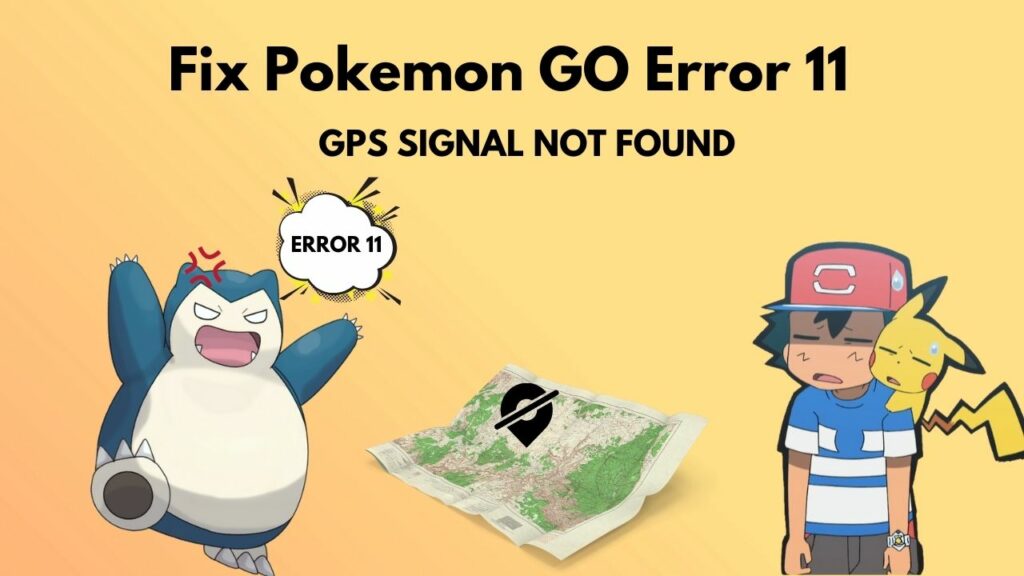 Why do I get GPS signal not found on Pokemon GO?
You are getting no GPS signal on Pokemon GO because of a setting called Mock Location. Mock Location prevents you from Playing the game. To turn off the setting, go to Settings > System > Advanced > Developer options > Disable Mock Location.
Usually, when you play Pokemon GO with cellular data, GPS Drifting occurs because your phone can't latch onto a strong GPS signal.
It's a common problem if you are using GPS with Cellular data (mostly 3G). I can't say that you need to connect your device with Wi-Fi outdoor. In some countries, Wi-Fi is not available on public roads and urban areas. Quickly check our related post on how to restart Pokemon Sun and Moon.
So, I would rather suggest you play Pokemon GO with 4G network. This will at least prevent your device from GPS Drifting.
Also, check that GPS has access to the app or not. In most cases, GPS is disabled in Settings for Pokemon GO.
How to Fix Pokemon GO Error Code 11
There are several steps to fix error 11. You can perform these steps in under a minute, and your problems will solve.
However, the first thing you need to ensure is the system requirements for Pokemon go. Does your device support the game?
If yes, then these steps are for you. Also, check our epic guide on how to change clothes in pokemon sword and shield.
Here are the steps to fix pokemon go error 11:
1. Set GPS to High Accuracy
Your Phone is equipped with three different GPS options (off, low, high accuracy). Most of the applications don't work if the GPS setting is not set to High Accuracy.
For Android devices, Press and Hold the Location Icon from the quick settings panel. Select High Accuracy from the Location Mode. This mode will use Wi-Fi, GPS, Bluetooth, or mobile networks to determine location.
For iOS devices, Go to Settings > Privacy > location services. Enable Location Services and select Pokemon GO. Set the mode to While Using the app.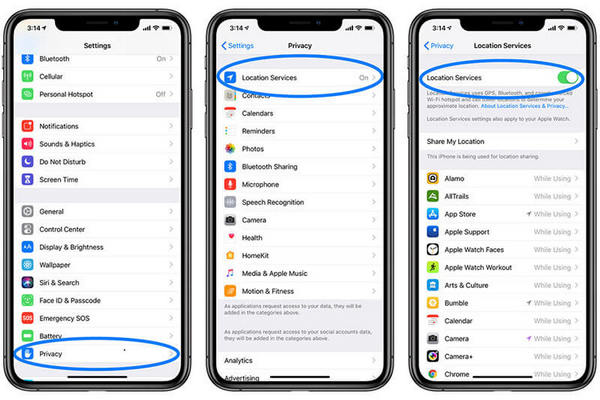 Once you are all set, you can now launch Pokemon GO and remove error eleven. In most cases, I received comments from you guys saying that you can also run the game in the background and then Open Google Maps.
PRO TIP: Hold the device steady for  30 seconds outdoor. This will help the satellite to lock onto your phone.
2. Open Google Maps
In some devices, you cannot simply switch between low accuracy and high accuracy location modes. In that case, you can launch pokemon go and run the app in the background. Open Google Maps, and this will now allow your device to switch to high accuracy mode.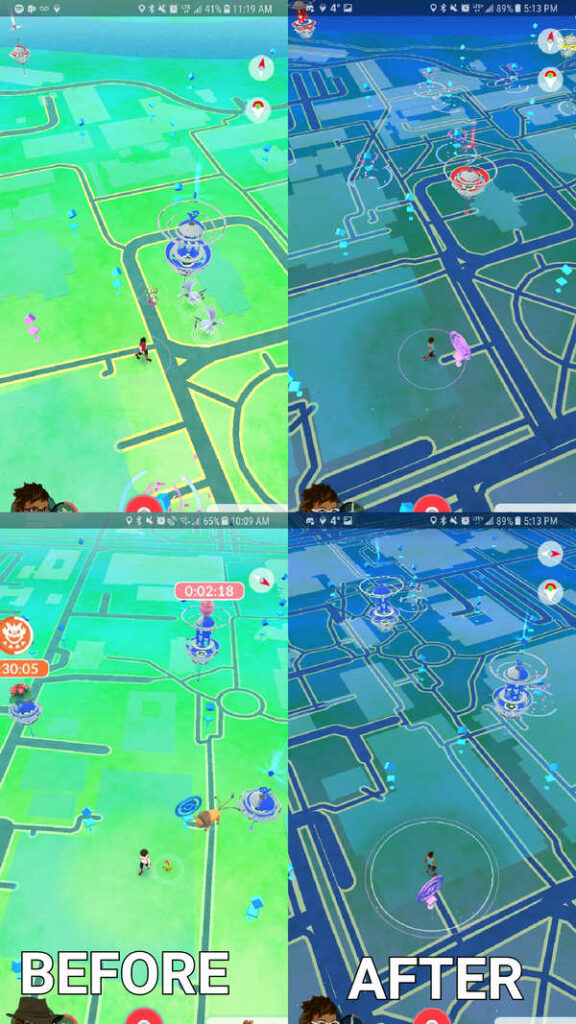 Once you accept the prompt, you can open the game and continue playing.
Don't forget to check how to soft reset Pokemon X&Y.
3. Give Pokemon Go Permissions
Because the problem of the game is with GPS, you need to give the game permission to use your location.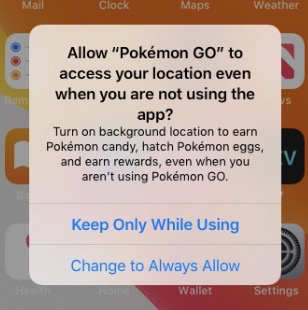 Here are the steps to give permissions to an app:
Go to Settings.
Click on Apps.
Select Manage Apps and search for Pokemon Go.
Tap on the app and select permissions.
Select Location and enable the location preferences of the game.
4. Disable Power Saving Mode
Power saving mode doesn't allow some applications to use their hardware resources. Any power-saving applications or the power-saving mode itself can create a clash between the game and the application.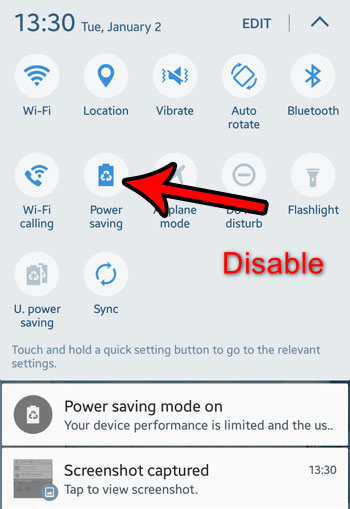 So, it is highly recommended to disable the power-saving mode for Pokemon GO. Go to Settings > Device maintenance > Battery > Power saving mode and disable power mode. This will fix the error in no time.
5. Check if your Device is Rooted
Pokemon Go clashes with rooted devices. You have to ensure if your device is rooted or not. You can either download Root Checker, or you can investigate manually.
Here are the steps to check if your device is rooted or not:
Go to Phone Settings.
Scroll down and select About Device.
Press on Status Information and check the written letters. If your device is rooted, you will see a message saying Custom. And, If your device is not rooted, you will see a message saying Original.
Rooted Device prevents Pokemon GO from playing even if it is connected to GPS or Wi-Fi. So, it's important to check if you want to play the game badly.
6. Install the Latest Version of Pokemon GO
Bugs and errors are common in terms of developing an application that camouflages your environment. It is necessary to keep the game up to date. Because Niantic is fixing these errors over time, don't just pause the update application option from the play store.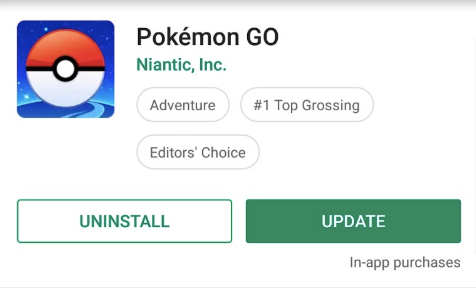 Instead, Go to PlayStore and Search Pokemon GO. Update the app if there's a recently rolled out update. Or install the latest version of the game.
7. Disable Mock location
As I said, Mock Location prevents you from playing Pokemon GO. Ensure that you disabled mock locations on your device.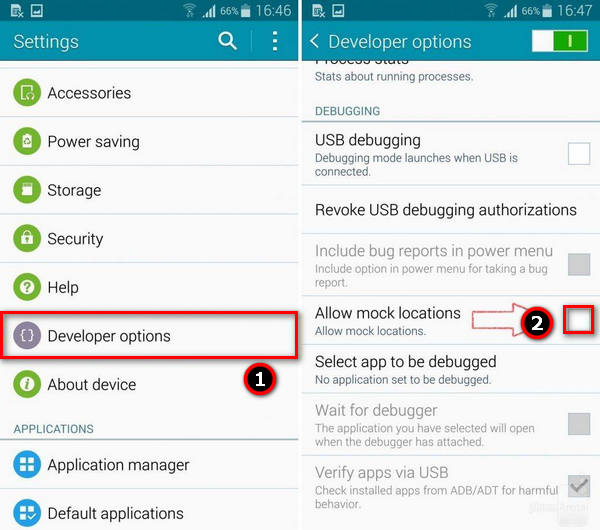 Here are the steps to disable mock locations:
Go to System Settings.
Select the About Phone option.
Click on the Build Number 8 times to be in the Developer mode.
Return to Settings and Go to Developer Options.
Turn off Mock Location.
Can I trick Pokémon GO GPS?
Yes. You can trick Pokemon GO GPS by installing a GPS spoofing app and mask your current location. You need to Jailbreak your iPhone, and for your Android device, you need to go to Developers Mode. Make sure you have a strong internet connection.
You can use third-party software like Premium VPNs to mask your location. In fact, free versions don't usually perform well.
So, if you are into spoofing, then it's recommended to use premium VPNs.
Final Thoughts
Error Eleven on Pokemon GO is basically related to the GPS Location. GPS Locations don't drift unless you are connected to poor internet. It's better to switch On the Wifi while playing Pokemon GO indoors.
But, for Outdoors, do enable high accuracy location mode and then connect your device to a 4G network to stabilize your location because the satellite cannot track your location if you are not connected to a proper internet.
You don't need to jailbreak your phone or root your phone. You can download Pokemon GO or update the game to its latest version. This will solve  Pokemon Error 11 easily.
Mention in the comments down below if you are facing any other errors on Pokemon GO. I will try to fix them and update you all ASAP.