People are constantly replacing their computers due to the fast speed of technology, resulting in a substantial amount of used CPUs on the market.
Therefore, many consumers are beginning to wonder, are used CPUs harmful?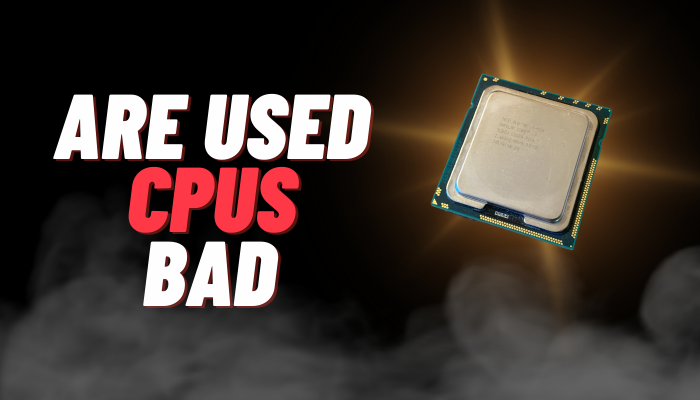 Here, I'll tell you whether it's a good idea to buy a secondhand CPU and where to get one.
Let's get started.
Are Used CPUs Bad?
The short response is that used CPUs are not always a negative thing. Purchasing a secondhand CPU can be a cost-effective method to upgrade your system, particularly if you have a limited amount of money. However, when buying a used CPU, it's crucial to exercise some caution.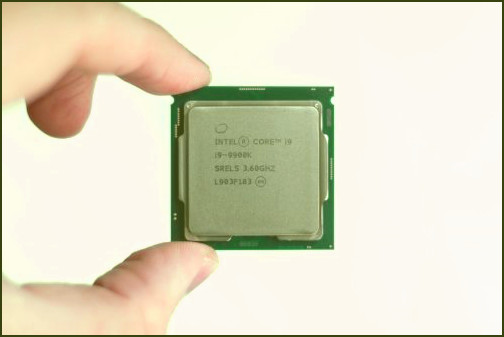 One of the initial things to watch for when purchasing a used Processor is compatibility. It's essential to confirm that the Processor you're buying is functional with your motherboard, as this will verify that you can utilize it without issue.
You should also ensure that the used Processor comes with all the essential parts, including the heatsink, fans, and locking system, as these are frequently offered individually.
If everything you've tested is working adequately, you should buy a used CPU. Because a used CPU saves you money, you may use that money to buy other components for your computer.
Is Buying a Used CPU Worth It?
Yes, it is worthwhile to purchase a used CPU because it is less expensive than a new processor yet provides the same amount of performance and efficiency. Users can also use the extra money they save by buying a used CPU to purchase other PC components.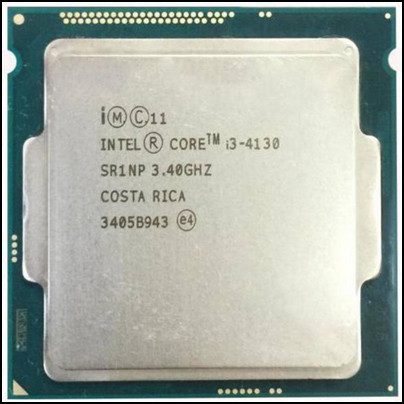 One benefit of purchasing a used Processor is the decreased cost. Because the Processor is no longer completely new, the price will be lowered, making it an attractive option for individuals on a limited budget.
This low-cost used processor is especially beneficial if you're building a low-cost Computer or when you need to upgrade the old CPU.
Another advantage of purchasing a secondhand Processor is that it can frequently still operate well. A used Processor may perform similarly to a newer one depending on its age and maintenance history.
This purchasing choice is particularly true if you want a CPU that can perform simple tasks like internet browsing or operating office software.
What to Look for When Buying a Used CPU?
When purchasing a secondhand CPU, the first thing to check is that it is compatible with your motherboard. You should also consider the state of the used processor you plan to buy because it could be dropped or sustain various types of damage.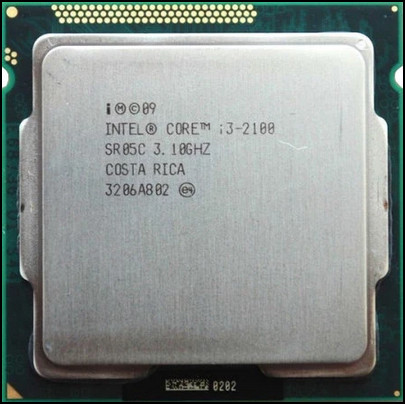 When purchasing a secondhand CPU, one of the first things to examine is its condition. If a CPU has been utilized for an extended time, it has most certainly seen wear and tear, which can result in lower productivity.
Additionally, it's crucial to look for any physical flaws, such as chips or fractures, which can sign that the Processor has fallen or otherwise harmed. You also have to identify if the CPU is used or brand-New.
Another significant factor to consider when purchasing a secondhand CPU is the pricing. While buying a used CPU can be a cost-effective alternative, you do not want to overpay for a Processor that is in poor shape.
To be sure you're getting a fair deal, it's crucial to conduct some research and pricing comparisons.
How to Test a Used CPU
Users who want to evaluate a used CPU must look for physical damage, test the CPU's power delivery system, and measure the processor speed. Users must also check for problems and ensure that their motherboard is compatible with the processor.
There are several methods for testing your CPU. Simply use the methods listed below to find out.
Here are some methods for testing a used CPU:
1. Check the Processor's Speed
The first step is to determine the processor's speed. You must check the CPU base clock and boost clock to find out the processor quality. Utilizing benchmarking programs like Cinebench or Passmark will help you do this.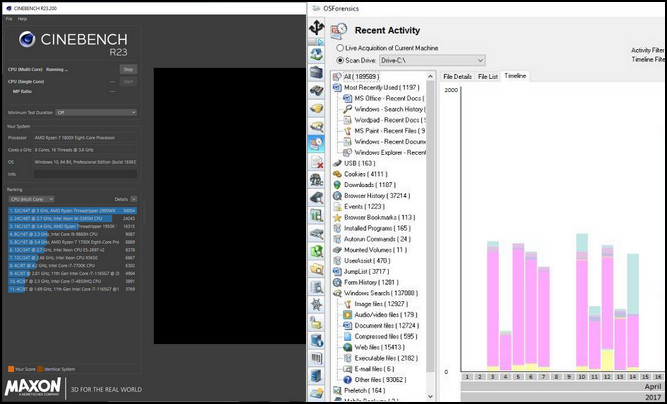 These apps will run tests and offer the CPU's speed. A higher score indicates a quicker CPU, whereas a lower number indicates a slower processor.
So, if you get a lower score than the manufacturer recommends, it signifies your processor has a problem; otherwise, you can buy the CPU.
2. Check for Errors
Testing a secondhand CPU should also include looking for any faults. You can accomplish this by launching a diagnostic tool like MemTest86.
This software will check the Internal memory and other parts of the processor to verify that they operate adequately. This process results can be a sign that the Processor is having problems.
3. Test the Compatibility
It is critical to ensure that the used CPU is compatible with your current hardware. This test includes checking if the CPU is compatible with your motherboards and power source and has the correct socket type.
You can also look for compatibility details on the company's website.
4. Check for Physical Damage
Another step in used CPU testing is to look for physical deterioration. Examine and see if the CPU is faulty or dead by looking at fractures, scratches or other signs of damage.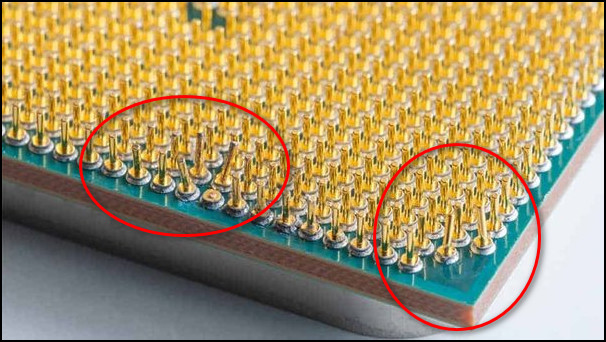 If the Processor is damaged, it might not function properly or might not function at all.
5. Test the CPU's Power
The final step is to put the CPU's power to the test. To do so, attach the Processor to a source of electricity. Whether by using a power supply or connecting it to a motherboard.
If the Processor turns on and the power light illuminates, it is definite that the device is operational.
What are the Best Places to Buy Used CPU?
The best locations to buy a secondhand CPU are eBay, Amazon, and Newegg marketplace. Users can also look for used processors on a Facebook Online Store and the Alibaba online marketplace. However, users should use caution when purchasing old CPUs from these sources.
eBay is one of the world's largest online markets and has a large selection of secondhand CPUs.
You may find practically any type of Processor on the eBay marketplace, from Intel to AMD. Prices on eBay may be highly competitive, and you can frequently find discounts significantly lower than those in a retail store.
Amazon is another well-known online marketplace that sells a variety of secondhand CPUs.
The site provides a variety of selections from reputable sellers, and you can be confident that you are receiving a high-quality product.
Newegg is a well-known online shop that sells computer parts such as old CPUs. You may be comfortable with your order since Newegg provides a 30-day return policy.
FAQs
Can you tell if a CPU has been used?
The CPU should show signs of use, such as scratches or traces of thermal paste on the CPU's surface.
Can you return a used CPU?
Yes, you can return your old CPU because Most retailers will promptly accept returns between 15 and 30 days.
Is buying used CPUs OK?
It is acceptable to purchase a used CPU. Just ensure the Processor is physically undamaged, and if it has built-in pins, check they aren't twisted or broken.
Conclusion
If you take the necessary precautions, buying a used CPU is a good idea. You can reassure that you're receiving an excellent deal by ensuring that the Processor is functional, in good shape, and reasonably priced.
With these considerations in mind, purchasing a used CPU can be an ideal way to upgrade your system while saving money.
If you have any suggestions, leave them in the comments area below.