The concept of Voice Changers being able to warp your voice and make you wholly Disguised on Discord is very cool. There are many voice changers out there, but you don't know where to start or which ones to get.
Don't worry. I have researched a lot to find the eight best voice changers for Discord that work on different devices.
Can I use Voice Changers in Discord?
Yes, you can integrate a voice changer into your mic on discord. You just have to install a voice changer and apply the needed configuration on your system, launch Discord, set the input device as the voice changer, and you are good to go.
Read to the end and find out which discord voice changer works for you.
Check out some interesting discord commands for your server.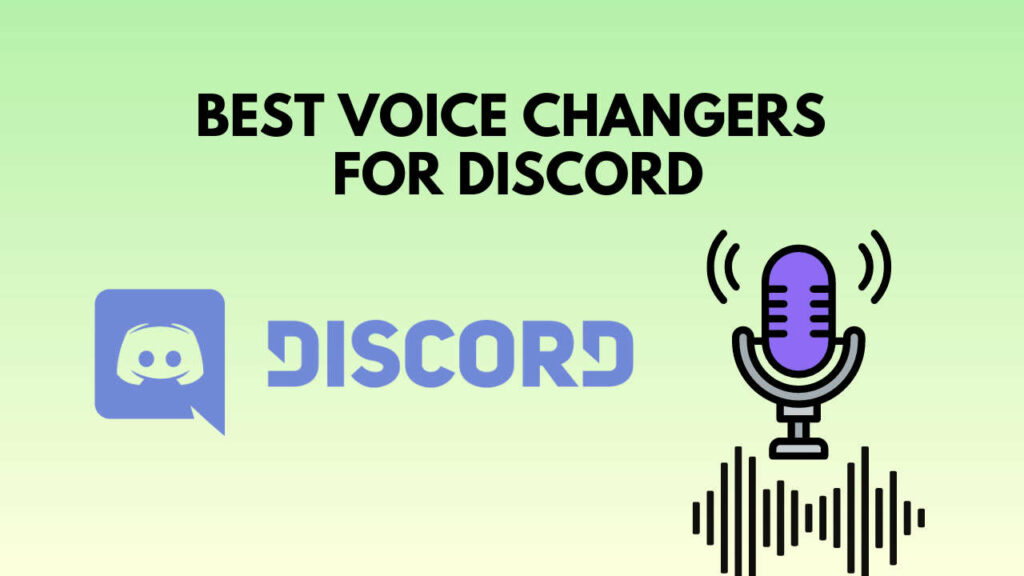 Top 8 Voice changers for Discord
Voice changers change the pitch or tone of a user's voice. In discord, this software is used while streaming videos. You may have seen Youtuber's changing the pitch of their voice while playing games.
They just add the voice changer software to their discord account. You can do this too.
Got banned in Discord? Check out our separate post on how to get rid of IP bans on Discord.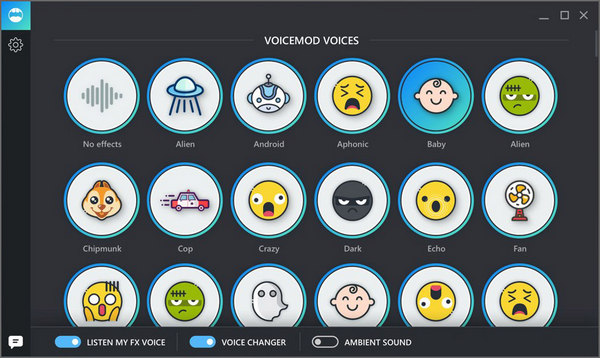 Here are the best discord voice changers:
1. Voicemod
This software is one of the most popular voice changers for Discord in 2021; it is excellent because it gives you an extensive list of voices to choose from and makes it very easy to use. It also lets you have Custom voice changers and your effects of operating in the apps.
The software is compatible with Discord and games like Valorant, Apex legends, Fortnite, Skype, Google chat, etc.
Also, check out our discord text formatting guide to spice up your discord chat messages.
Voicemod currently does not work on Mac OSX and Linux, but the developers are making it compatible. It now supports all the Windows platforms, so go and get it for your windows.
Although it works well, all the features are not entirely free. Some features require in-app purchases, or you can get them all by purchasing the Voicemod pro subscription.
2. Clownfish
This is a simple and completely free voice changer that you can use for Discord. Since this app gets installed in the system, you can use it with most of the apps that use your microphone.
Clownfish is elite, but it only offers a few voices to choose from. It provides multiple voices like an alien, baby voice, robot, radio, etc., and a toggle to set your pitch.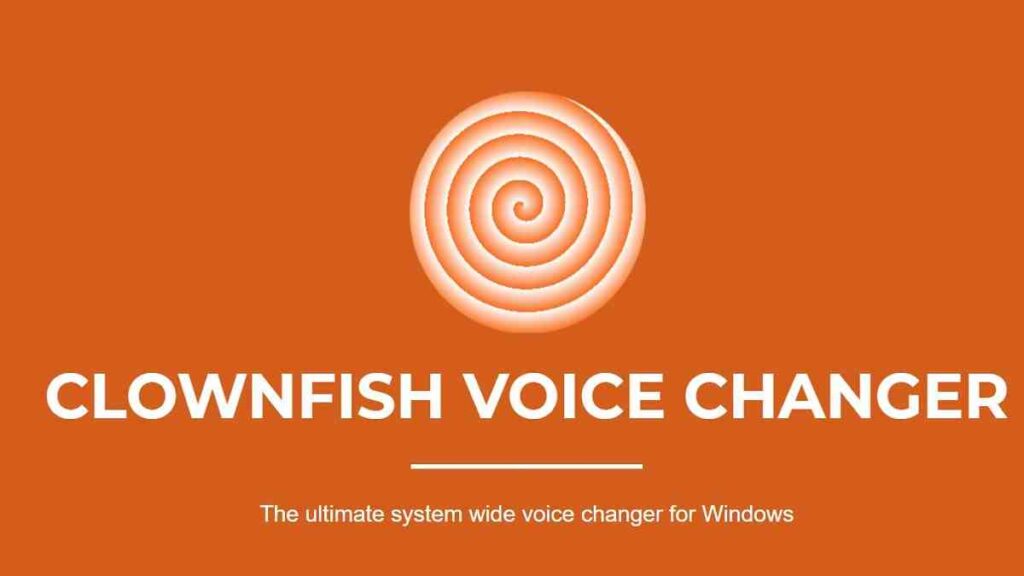 Check out our separate post on how to Fix Discord Screen Share No Audio Problems.
It is easy to install and works with all the Windows platforms. The downside is that it has a limited feature, but for being completely free, it's a must-have.
3. MorphVox
MorphVox is a free voice changer which not only lets you change your voice but gives you other features like Mp3 reading, list management, plug-in support, and multiple user support.
It is potent as it copies your voice and then changes it to match your personality and make it sound normal. You can change your voice to sound like a man, woman, vampire, robot, etc.
Check out our separate post if you can't hear people on Discord.
Well, it does come with its fair share of downsides, it supports ads, comes with very few voices unless you get the paid version, and it is not easy to set up, you should only use it if you want good sound quality and if you don't want to put a strain on the CPU.
It is supported both in Windows and Mac platforms, so go and get it if you like to be the best at everything since you can use it in much different software.
If you are an Airpod user, you should definitely want to know how to fix AirPods won't work on discord.
4. AV Voice Changer Software
AV voice changer is in the higher-class software amongst the ones on the list. As it gives a lot of other features other than just changing your voice, it lets you record your warped voice and edit it however you want; it also allows you to access and transform every aspect of your voice quickly.
You can modify your voice to make it sound softer, more profound, younger, feminine, or get it in the way you like it or edit a file to morph it as you want.
It is compatible with almost all the VoIP software, role-playing games, and chat apps as it hosts the advanced Virtual audio driver technology.
Here's a complete guide on how to fix screen share not working on discord.
The only issue with it is you need to buy it. It comes in 3 different versions, basic, Gold, AND Diamond. Buy the diamond pack as it gives you everything the app includes and the best quality output possible, which sounds natural.
5. Voxal Voice Changer
This is another good voice changer as it lets you change your voice in real-time, plus it also allows you to morph recorded files, add background sounds, and give you the freedom to create custom Voice effects.
Voxal Voice changer gives you an extensive list of voice effects, including Robot, feminine, masculine, atmospheric echo, etc. It works with almost all the VoIP softwares like skype, Discord, PUBG, Warzone, etc.
So, your discord doesn't pop up any notifications? Check out our awesome guide to fix notifications not working on discord.
It is supported in Windows platforms and Mac OSX. It also does not put much load on the CPU as it runs in the background, so it does not affect the gaming experience.
6. RoboVox Voice Changer
RoboVox is for the ones that want a voice changer for Discord mobile. It comes with an extensive list of 32 Different voices for you to try on.
You can change your voice to sound like a parrot, feminine, and all the common ones. It also gives you the ability to customize the voice featuring Pitch and modulation settings fully.
You can record your voice with precision as it has the vocoder technology and applies effects to share it with your friends.
It works on Android and iOS devices, allowing you to change your voice on the go and quickly.
If you are a complete beginner, you should definitely check out our post on how to enable push-to-talk on discord.
The app does feature some in-app purchases to get a better experience, but the free ones are one of the best if you don't want it.
7. Voice Changer with Effects
This is another voice Changer for Discord mobile; it is an easy-to-use app with which user can change their voice in real-time or morph a recorded file.
You have a range of 40+ different sounds to choose from, among which you can make yourself sound like a medieval monster or take the sound of an elegant woman. It also lets you create custom sounds and even make a voice from the text.
Quickly fix Discord No Route Error by following our epic guide.
This software is free and works on Android and iOS devices and some in-app purchases to get some exclusive features.
8. Voice Change & Voice editor
Yet another voice changer with a simple UI for mobile users, this app has over 20+ voices for users to try. It has features that allow you to slow or fasten the output's pace and control the audio-recording noise.
The free version of the app lets you use the effects in standard and medium quality and ads that are a bummer, but you can get rid of the ads and gain high, and HD quality sounds by purchasing the premium subscription.
It supports both the Android and iOS platforms.
Can You use a Voice Changer on Discord Mobile?
Yes, you can use a voice changer on your mobile by using apps such as RoboVox and a voice changer with effects. You can also use Voice changer on Chromebook by using an online service, an extension, or software if the Chromebook supports it.
These voice changers are available and easy to install. They are free and easy to use.
Are voice Changers legal?
Yes, voice changers are entirely legal as it is legal to modify your voice with effects. Although you can use the voice-changing software for malicious purposes, you should only use it for fun with friends or create fun content.
The voice changers in the list are entirely safe for your system as we have tested them all. You can use it with most of the VoIP software tension-free.
Final Thoughts
Voice Changers are a game-changer for content creators, streamers, and people just trying to have some fun pranking their friends.
I have provided 8 of the best Voice changers out there to choose from, which will get you started and going.
If you do use any, share it with your friends to let them in on the fun.