Ever wondered how you can get rewards and in-game items in Pokemon go for free?
You guessed it right!
You can use promo codes that will make your life as a trainer an absolute breeze.
Are there any promo codes for Pokemon go?
Yes. There are Pokemon go codes for receiving free in-game items and rewards. To claim the rewards, you can visit the official website of Niantic, or you can redeem the items using the Pokemon Go app. Note that not all promo codes feature the same reward.
I will provide you with a complete list of codes in this post, so you don't have to search for the newest promo codes for pokemon go.
So, keep an eye on our page for weekly updates.
Also, Don't forget to check our epic guide if you are facing Error 11 on Pokemon GO.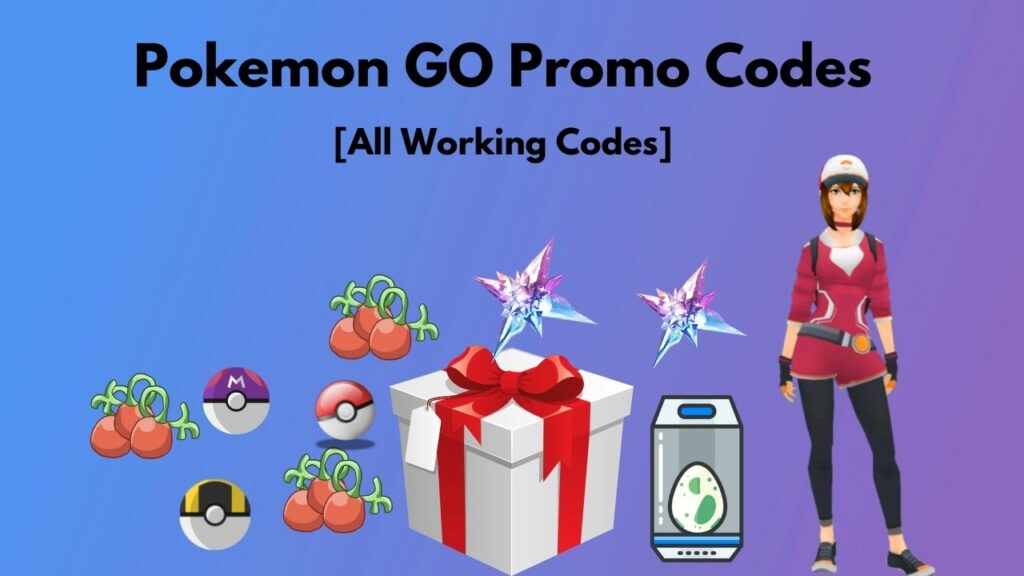 What are Pokemon GO codes?
Codes on pokemon go are a way to celebrate milestones from Niantic. Niantic partners with different brands, and as a giveaway session, they use codes for a limited time. Rewards may include outfits, accessories, PokeBalls, Status Items, and even Berries.
Currently, Niantic partnered with North Face, Gucci, and Verizon for providing special avatar clothing items.
You can redeem the items from the official page of Niantic or from the app itself.
Fix Frozen Pokeball in Pokemon GO easily in 60 seconds.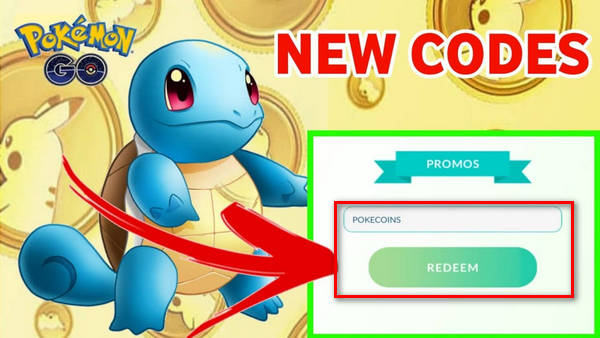 You may ask:
How do I get more Pokemon GO codes?
Codes for Pokemon GO are randomly provided on a special event or occasion. Keeping an eye on Facebook and Twitter is a nice idea, but as the codes are for a limited time, you may sometimes lose the opportunity to grasp items.
That's why whenever Niantic announces a code, we will surely provide it on our page.
Don't forget to check how to soft reset Pokemon X&Y.
List of Promo Codes for Pokemon GO
There are no specific patterns for releasing codes. Promo codes are for a limited time only and they expire after the mentioned duration.
Niantic delivers these codes through promotional events or through any specific occasion.
If you Really Want to Grab 100% Working Promotional Codes for Pokemon GO, then you have to keep a close watch on our page. We update our page weekly so that you don't miss out on the opportunity to grab the latest deals.
Check our epic guide on how to fix pokemon go error 0.
You may ask:
What are the promo codes for Pokemon go?
Here are the latest Pokémon Go codes:
KUAXZBJUTP3B7
GXSD5CJ556NHG
LRQEV2VZ59UDA
TRFJVYZVVV8R4
DJTLEKBK2G5EK
UWJ4PFY623R5X
9FC4SN7K5DAJ6
5PTHMZ3AZM5QC
MQE4PFNYVRM6M
9FC4SN7K5DAJ6
UWJ4PFY623R5X
5PTHMZ3AZM5QC
6W2QRHMM9W2R9
DYEZ7HBXCRUZ6EP
MDWC4SNGUFXS2SW9
P2XEAW56TSLUXH3
H7APT5ZTLM45GZV
DYEZ7HBXCRUZ6EP
You may ask:
What are the Working promo codes in Pokémon Go?
Currently, the active pokemon go Promo code is KUAXZBJUTP3B7. You can get a galaxy A series outfit.
However, there aren't any codes that don't expire. You will see new codes every one or two weeks.
Soon we will add more codes. So, keep an eye on our page. Quickly check our related post on how to restart Pokemon Sun and Moon.
Expired Pokémon promo codes
Here is the list of expired Codes for Pokemon:
Pokemon GO Expired Codes




Rewards



LRQEV2VZ59UDA



Two Verizon Jackets


One Verizon Mask





GXSD5CJ556NHG
North Face x Gucci Avatar Items
DJTLEKBK2G5EK



a Star Piece


10 Stickers


10 Pinap Berries





TRFJVYZVVV8R4



a Lucky Egg


10 Max Revive


30 Ultra Balls





DYEZ7HBXCRUZ6EP



30 Great Balls


30 Pinap Berries





6W2QRHMM9W2R9



10 Poke Balls


5 Razz Berries





UWJ4PFY623R5X



5 Ultra Balls


1 Lucky Egg


5 Stickers





9FC4SN7K5DAJ6



1 Star Piece


5 Stickers


5 Razz Berries





5PTHMZ3AZM5QC



1 Sinnoh Stone


10 Ultra Balls


10 Max Potions





HELPPOKEMON
Poke Coins
2P3N6WKW
1 Egg Incubator
8E2OFJYC



3 Egg Incubators


1 Lucky Egg





EMRK2EZWLVSSZDC5



8 Pokeballs


4 Golden Razz Berries


4 Silver Pinap Berries





944231010271764
10 Poke Balls
How to Redeem Pokemon GO Codes
Like every other game, it is easy to redeem codes on pokemon go. There are two methods to redeem the go codes.
Here are the ways to redeem Pokemon GO promotional codes:
Method 1: Sign-in to Niantic's Offer Redemption Site
You will need to visit the official offer redemption page of Niantic. Sign up for your account through Google, Niantic Kids ID, or Facebook.
Enter the promotion code and select redeem. Launch Pokemon GO and check your inventory. The items will be placed in your inventory.
Note: If you logged in to pokemon Go using your Apple ID then you cannot directly claim the rewards. You have to link another login provider to your account and log in through that account to redeem the items.
Method 2: Use the Pokemon GO app
You can use the application itself to redeem the codes.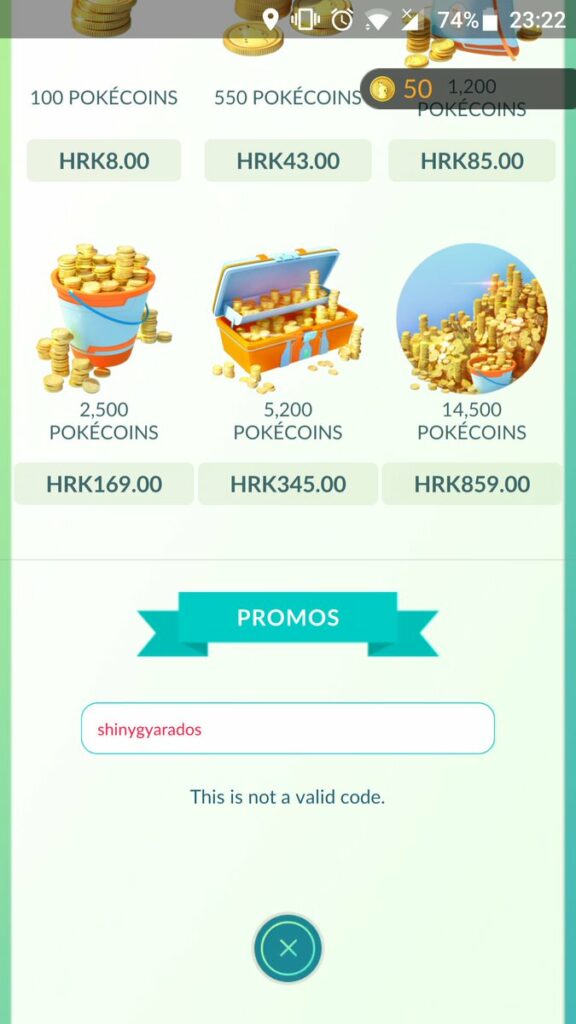 Here are the steps to redeem codes on the Pokemon GO App:
Launch the Pokemon Go application and scroll down.
Click on the Pokeball Button at the bottom and press on Shop.
Scroll down until you see the Promo Code Section.
Enter the Pokemon GO Promo Code and Select OK.
NB: The prizes will be instantly delivered to your account. PTC child accounts on iOS cannot redeem offer codes currently.
Daily Free Box Rewards On Pokemon GO
The game provides free boxes that contain items ranging from pokeballs to potions. You don't have to pay anything to claim the rewards.
Check the store every day to claim free pokecoins and items.
However, you will see that there are several sales offer going on every day. You can grasp them as much as you like using (480-1480) Pokecoins. Also, check out how you can easily change clothes in Pokemon Sword & Shield.
The current Pokémon Go box sales in-store are:
Weekly One Pokecoin Bundle: On every Monday, you can use one poke coin to claim a bundled reward that provides you a remote raid pass and assorted items. It will cost you only one poke coin.
Ultra BOX: With 1480 coins, you will receive 4 Star Pieces, 20 Premium Raid Passes, 50 Ultra Balls, five Incenses.
Adventure Box: Pay 1480 coins and you will receive 16 Super Incubators, two Egg Incubators, four Star Pieces, 50 Ultra Balls.
Special Box: With just 480 coins, you can get Three incense, one Premium Battle Pass, 50 Pokeballs, two Super Incubators.
Final Thoughts
Pokemon Go is one of the hyped games so far. Trainers are waiting for offers and promotional codes to enjoy their adventure and be the strongest pokemon trainer on the Earth.
We will keep you updated with new promotional codes every week. Niantic will soon announce some awesome promo codes for 2021.
So, keep an eye on our post and enjoy.