Logitech Unifying software is software that helps you connect different wireless devices with your computer. You can use the software to connect various devices like keyboards and mice to your PC containing a unifying receiver.
The software is an efficient and straightforward guide on connecting different devices. From one keyboard to a maximum of six USB devices, you can connect quickly with the software's help.
Being a laptop user, I rely on various wireless USB devices. That is where the Logitech Unifying software comes into action.
Keep on reading, As this post is all about providing you with the direct one-click link for Downloading unifying software.
Also, check out how to Download Logitech G HUB for the Optimum gear ecosystem.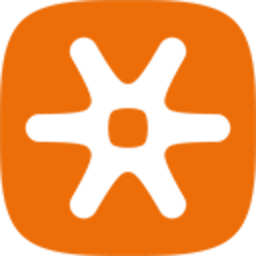 Download Logitech Unifying Software for Windows
The Logitech Unifying is official software that helps you connect USB devices supporting the Unifying receiver. This software is a must if you want to connect keyboards or mice via unifying receivers. The software has an easy interface and helps you connect up to six devices to your PC quickly.
The software has an easy user interface, which helps you experience the best USB device connecting action. You can easily select between device settings to get a smooth run time.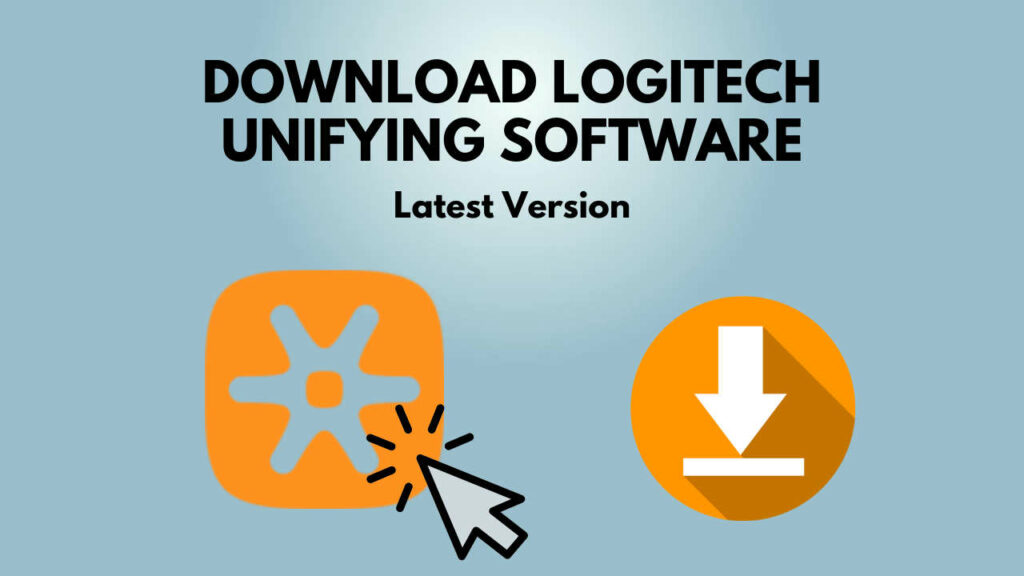 Also, Download Logitech gaming software to customize Logitech G mice, keyboards, speakers, headsets, and other peripherals efficiently.
The software helps you select and customize your USB device input settings, enabling you to use your laptop more profoundly and quickly. You can set many types of devices for your daily use.
Download Logitech Unifying Software Latest V.2.50.25 ➜➜
All the file/s mentioned above are hosted on Logitech's server. We don't host or modify any file whatsoever. Logitech Unifying software is the proprietary software of Logitech.
| Name | Logitech Unifying Software |
| --- | --- |
| Developer | Logitech |
| Compatibility | Windows 10/8/7/XP/Vista |
| Price | Free |
| Latest version | 2.50.25 |
The Logitech Unifying Software allows you the power to add your USB peripherals to your PC. You can easily add up to six devices via Logitech unifying receiver which connects to the PC with the Softwares help. The software helps you pair and unpair the devices quickly. The straightforward interface enables you to manage the paired devices efficiently.
If you are looking for the most popular GPU overclocking, tuning, hardware monitoring, and customizing utility software, then download MSI Afterburner.
Unifying software's Unique features
Quick USB Device Connection.
Multiple device connection.
Comfortably Pair and Unpair device options.
Easy user interface.
It consists of functions having minimal effort
How to install the Logitech Unifying software
Unifying app is free software from the company itself. It is quite simple to install. You can get an overview of the connecting devices your PC uses and benefit from the app's help. Laptops peripheral connection management is very efficient, thanks to the software itself.
Also, Download NZXT CAM software to find your PC performance ratings and status.
The software is very secure to use and also does not harm or damage your PC and data. So, it is overall a compact app for laptop users.
Here are the steps to install the Unifying app by Logitech
Download and extract the zip file.
Install the downloaded file.
Move the file to the desired location.
Run the software as an administrator.
How to use the Logitech Unifying app
Unifying apps help you to connect and change the connecting peripherals of your laptop or PC smoothly. You can watch and maintain the connection of the keyboard or mouse input movement with the app. Moreover, customizing the pairing options and devices paired is very efficient with the software. Download AMD Catalyst to enable your 3D settings and color adjustment options of your computer.
The app is a compact and reliable software to use. You can easily change and select the devices you want to connect with your PC efficiently to perform the best connection management.
The latest version of the software has specific bug fixes and updated optimization, which help you run the software efficiently-
Unifying software is straightforward and efficient to use. Download LG Bridge software for Lg smartphones and tablets to backup or restore data.
Here are some steps to help you use the Unifying software:
Open the software, and you will get an action box to connect your device. Select 'next' to input the peripheral. You will need to restart the device to associate it with the app and laptop.
Select "advanced" options for multiple device input. You can connect up to six peripherals with the app. Click on the 'pair another device' and pair the device just like you did the first one.
The pairing and unpairing of a device are on the advanced options. Select the extra input peripheral from the advanced options and click on unpair to disable the connection.
You can easily pair and unpair devices from advanced settings. Go to the advanced settings to pair or unpair multiple devices.
NOTE: The Unifying Software works only with peripherals containing Unifying Receivers. If you have a device consisting of a unifying receiver, you will need the app to connect it to your PC.
Is the Logitech unify tool necessary?
The Logitech Unifying app lets you optimize and enhance the connecting efficiency of your laptop's devices. It is very efficient in expanding device input management for you. The software enables you to manage your laptop's input devices to run efficiently. You can select which peripherals you want to use while using your PC. That helps with the initial input management of your computer.
Also, Check out how to Download ASUSWRT Merlin to get improved features on the ASUS routers.
The Unifying software is essential for devices consisting of unifying receivers. You can connect specific devices or multiple devices to your laptop without using the unifying app. It is a crucial app to have If you want to connect various devices having unifying receivers.
The app lets you choose between various devices for you to get the best pairing functions efficiently. You can connect multiple peripherals efficiently. You can easily select One device to Multiple device input to manage your peripheral connection settings.
Malware and privacy issues are a significant concern for consumers. The Unifying app has no problems with malware and never puts your data at risk.
It is a very efficient app to optimize and set up your computer's extra peripherals. For laptop users, it is a useful and essential app to connect peripherals having unifying receivers.
Download Zotac Firestorm to monitor CPU usage, voltage usage to changing fan speed, and LED lighting.
Is the Unifying software safe to use?
The unifying app does not need any information about your PC, making it very secure to use and download. It has no issues with malware-related problems.
I have used the software, and I have found no problems regarding any malware. There is no problem with viruses. Your computer data also remains risk-free.
The device will not interfere with the peripheral connections of your PC. Moreover, it will have no adverse effect on the pairing settings. You can safely connect devices with the help of the app.
Download MSI dragon Center to tune the lights and custom the visual aesthetics of your PC on your own.
There will be no data loss or violation of privacy from the software. It is 100% safe to use the unifying software. Moreover, It will not harm your device's connectivity settings. You can use it very smoothly and without hesitation.
Compatible devices with Logitech Unifying Receiver
The Logitech Unifying app connects with many peripherals. These devices consist of unifying receivers.
Many machines are compatible with the software.
You may ask:
Does the Logitech unifying app help you with connecting multiple devices?
The Logitech Unifying app can quickly help you connect multiple devices with your laptop. The advanced setting of the app allows you to pair and unpair numerous devices at a go. You can input up to six devices to your PC with the software's help.
Also, Check out how to Download Razer Cortex game booster to intensify your in-game performance.
Here are some of the compatible devices with the Unifying software by Logitech:
Wireless mouse G900
Logitech mouse M335
Logitech mouse M575
Logitech mouse M185
Logitech mouse T400
Logitech mouse M600
Logitech mouse T620
Wireless Keyboard K360
Wireless Keyboard K375
Wireless Keyboard K400R
Wireless Keyboard K400 Plus
Wireless Keyboard K780
Wireless Keyboard MK 850
Rechargeable Touchpad T650
How do I pair my Logitech Unifying receiver?
The Logitech Unifying receiver is a tool that helps you connect the USB different devices to your PC. You can quickly connect and pair the devices to your PC by using the unifying receiver. The receiver helps you pair up to six devices to your PC.
Download Ai Suite to integrate several ASUS utilities together.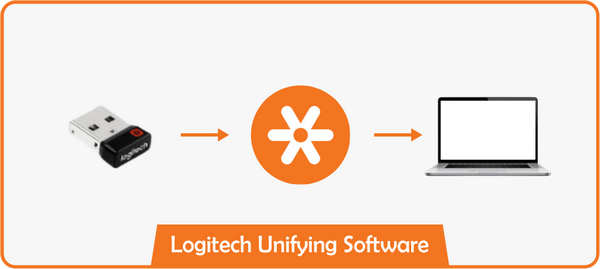 The Unifying receiver connects and pairs your devices very easily. Simply click the receiver to your USB port, and the software will automatically pair your receiver. You do not have to do any extra work to pair the receiver to your PC.
Final Thoughts
Logitech Unifying software is a fast and efficient app to use. It gives accurate device connection setting results swiftly. The software is easy to use for the interface provided.
You can manage your peripheral input settings by customizing the settings and fix the pair of your selecting devices all at the same time. The algorithm is very good and reliable as well as efficient for a user.
The various device connections are an excellent option for you to use. You can select and disable multiple peripherals to your preferences. You can easily use your laptop quickly and smoothly with the software help.
The app is a compact and excellent choice for selecting and customizing your laptop's various device input settings. I recommend the Unifying app to any consumer who wants to customize their Pc's peripheral input options.