You have been playing League of Legends for hours and maybe streaming now and then. Now that you have a whole community in discord server too. But for the vast management system in Discord, you are having a hard time doing the small things. Discords Bots come in handy in this regard.
As a Leag of Legends lover, I have streamed LoL for thousands of hours. Similar to you, I have faced these issues too. So as a fellow gamer, I would love to help you out!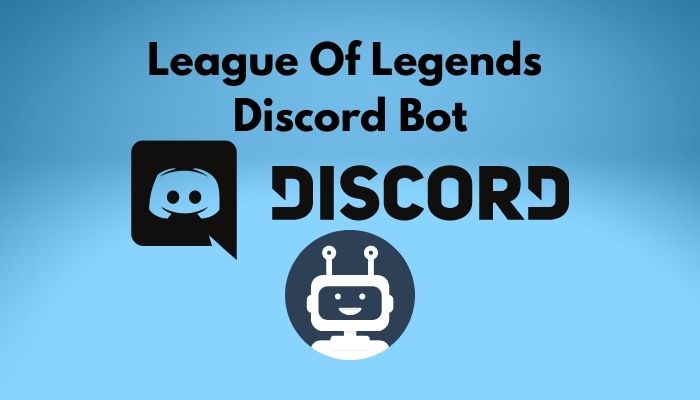 First of all, What a Discord Bots are?
Discord bots are AIs that can perform several useful automated tasks and bot commands on your server, for example welcoming new members, moderating content, and banning rule breakers. You can also use bot commands to add music, memes, games, and other content to your server.
To know more about League of Legends Discord Bots, stay tuned till the end as I will be giving a complete overview of them.
Also, check out our separate post on how to fix API error latency Discord.
Best League Of Legends Discord Bots
There are many Discord bots out there, and it might be very difficult or tiring for you to try out every one of them or find one to your liking. To reduce your stress, I will suggest widespread and helpful Discord bots for your server to you.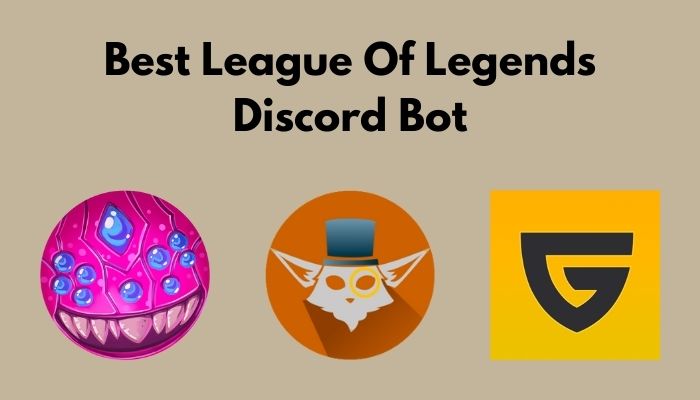 Check out the easiest way to fix Discord audio cutting out.
Here I will be talking about 6 League of Legends Bots, which will help you a lot in your server.
1. Baron
Baron was created by Phyxsius. It is mainly is a bot used for getting stats in League of Legends. It has quite a list of commands capable of getting out almost anything, including summoner profiles and Champion statistics, to Champion tips and the week's free rotation. It can even give you live match details and statistics and keep players up to date on upcoming LCS matches.
Check out the easiest way to fix Discord won't connect to Incoming Calls.
I'm mentioning some features of Baron here:
Profile – Summoner profile with ranks, champions, last game, etc.
Live Game – Live game information/statistics.
Champion – Everything you need to know about a champion. Runes, masteries, build skills, and other useful information such as pick rate, ban rate, etc.
Mastery Points – Summoner top champions by mastery points. Also shows, last time played, level, tokens, chests, and total statistics.
Pro – Pro player information and split statistics.
Top Players – Shows top players by mastery points on the champion.
Last Played – When a player last played a champion.
Bot prefix: !baron
Follow our guide to fix Discord not letting me unmute.
2. Gnar
Gnar is a Discord chatbot that's more of an entertainment than a utility. Yes, it does some guild and game commands, but it earned its fame through memery and music. Whether it's fetching silly cat pictures, asking League of Legends trivia, or rendering beautiful ASCII artwork, Gnar is always entertaining.
Gnar not only got a sweet spot in my article but also over 42,000 League of Legends servers.
Bot prefix: _
Have some time to spare? Quickly check out our epic guide on how to add custom game in Discord.
3. Guilded Bot
In my opinion, Guilded is an outstanding League of Legends Bot, if not the best. It keeps the players always up to date with their community events, and it is impossible to miss out on anything.
Guilded is the best way to build and organize gaming teams. When you create events on your team's event calendar, Guilded's Discord bot will let your team know and ask for RSVPs, and it will even remind your team when the event is nearing, increasing the participation of your events.
Guilded also shares daily updates on recruiting status and the team's stats, LFG & LFM status, and scrims, allowing you to track your growth over time.
Bot prefix: g
Follow our guide to fix Discord not ringing for incoming calls.
4. Nightbot
Nightbot is a helpful utility for every gamer out there. This bot helps us streamers to block out spammers and black listings. Nightbot is an automated moderation bot for Youtube and Twitch through your Discord.
It comes with a wide range of essential features such as:
Dashboard – Nightbot gives you a dashboard allowing insight into your chat. Find out the top chatters, top commands, and more at a glance.
Customizability – Nightbots default settings are great. But it also allows you to fine-tune each feature to behave precisely how you want it to.
Spam Filters – It does an excellent job in terms of spam filtering.
Commands – Gives the viewers dynamic responses to recurrent questions or share your promotional links without repeating yourself often.
Chat Logs – Fully searchable chat logs are available, allowing you to find out why a message was deleted, or a user was banned.
There are more features, and mentioning it will just take a whole lot more time.
Bot prefix: !
Also, check out our separate post on Discord screen share no audio.
5. Who Is That Champion?
Who Is That CHampion? It is a quiz bot that asks you to guess the League of Legends Champion by showing you discord based emojis. It actually is a simple minigame. At first, you might think it to be very easy. But hold on to your horses as now League of Legends has o many Champions in its arsenal.
Who Is That Champion? is an excellent time-waster between scrims as you don't really have anything much to kill time with.
Bot prefix: :dc
To start playing, you simply need to type :dc play, and to stop playing type :dc quit .
Here's a complete guide on how to use Stereo Mix in Discord.
6. Orianna Bot
Orianna Bot is a League of Legends Discord bot that allows you to easily give people roles based on their mastery points, regions, ranked tiers, and more. It measures in its algorithm to find out if a player should gain a specific role or not.
Want to shame all Yasuo, Zed, or Vayne players? Simply set up a role that applies to anyone with at least mastery level 7 on any of the champions.
Want to organize LFG rooms based on someone's rank? Set up ranked roles and people will automatically gain their actual role. No more manual verification is needed.
There are lots of things you can execute with Orianna. Just try it and find out if you like it or not.
Follow our guide to fix Discord Notification not working.
Final Thoughts
It's been quite some time since League of Legends was first released. Currently, the game has a total of 157 champions and everyone loves to run as they want. League of Legends Discord bots are also like that.
There are a lot of good Discord bots out there for LoL players, and I have listed some here, but that doesn't mean you can't discover more. Try these out and hopefully, you will like them. I am just here to save some of your time.
My opinion would be, if you have time to kill, then you can find out some other discord bots for League of Legends and use them to your likings.