Are you still using Discord on your Desktop or Mobile devices?
I think you will be astonished, if I say:
You can use Discord on Ps4 as well.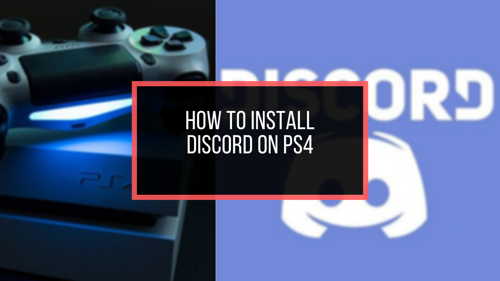 Want to know how?
Follow the guidelines in this post because after reading the whole post, you will be able to install Discord on Ps4 and also show your PlayStation activity through it.
You may also like Discord on PS5: How to Install & Use
Can I Connect My Discord Account to PS4?
Yes, you can connect your discord account to PS4 simply by signing in from the app.
The Discord app has become so popular among gamers that describing its pros will leave no bounds. There are millions of Discord users across the globe, and so Discord stands as one of the best platforms for communication.
This app has become so advanced that you can now add music bots in discord.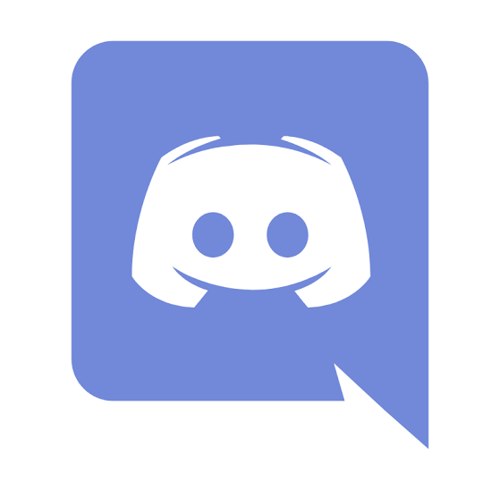 You might know well that Discord can be installed on PC and on various other platforms.
But can you imagine it to be used on PS4 consoles as well.
Let me enlighten you by saying that:
Discord users have been sending requests on Discord's official Support for developers to make the PS4 version of the app.
Also check out how to enable discord screen share on your playstation.
So, you might think:
You need to wait for the app to be launched for using Discord on PS4?
Absolutely not.
There's a trick to use Discord on your PlayStation 4.
But it will take a longer time to set up and you also need a few equipment as well.
ProTip: If you want to surprise your friends by sending different font text like the strike through text then check out our separate post on how to format text on discord.
How to Setup Discord on PS4
As I mentioned it earlier, setting up Discord on your PS4 will seem to be troublesome.
But trust me, it's worth it.
You will need the following equipment to setup Discord on your PS4.
Equipments For Setting Up Discord For PS4
A headset like A40 TR Headset that has an optical cable and supports USB connection.
A Mixamp or a similar device like Mixamp Pro TR for switching audio between your PS4 and Dekstop.
Cables – 3.5mm Male to Male3.5mm Aux Splitter3.5mm to 3.5mm with Volume
You will also need to install Discord on your Desktop(optional).
You can visit the official website of Discord in order to download the Discord app for your Desktop. There may be several versions as well for MAC OS or Linux users.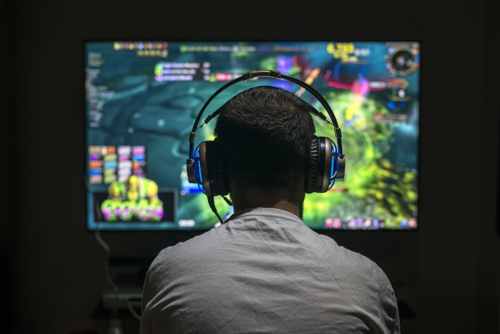 In case you face any problem regarding to sound, then check our separate troubleshooting post on how to fix discord stream no sound.
How to Get Discord on Ps4?
Here are the steps to get Discord on Ps4:
Open a Discord Account on any devices like PC or, Mobile.
Open the Browser from your PS4.
Search for Discord in the web browser.
Click on OK and fill up the account and password information.
Login to your Discord Account.
How to Use Discord on Ps4?
Here are the steps to use Discord on Ps4:
Connect the optical cables between your mixamp Pro TR and PS4 for switching audio.
Navigate to PS4 Settings > Sound and Screen > Audio Output Settings and change the Primary Output Port to Digital Output (Optical).
Plug in one end of USB cable into your base station and use the other end to connect to the PC. You have to make sure that your base station is in PC mode otherwise it won't work.
Open Discord on your PC and change the input device in voice settings to your mixamp.
Use the recommended jack, 3.5mm audio jack and run it from your PC speaker.
Go back to your voice settings in Discord and modify the output device to your PC speakers.
If you follow the steps carefully then you should be able to talk freely through Discord and use your PlayStation 4 at the same time.
However, you will notice a few problems like discord search not working.
You won't be able to hear any other audio playing on your computer. It's because your PlayStation 4 is fetching the primary audio from mixamp pro TR.
But, feel lucky because there's an easy fix to this issue.
All you need to do is just plug in the 3.5 to 3.5mm cable into the port on your PC and the AUX port on your mixamp pro TR.
Then change the Output Device to Speakers.
Check out our separate post: Is Minecraft free on PS4
How To Join a PS4 Party On PC​
Playstation party chat is an awesome feature.
You might ask:
What is Playstation party chat?
Playstation party is a chat feature used to voice chat with friends and other players on playstation. Intersting fact is that, you can use this feature while playing a game or using another app. You can also screen share your work within the Party.
Now you may wonder:
How can i join a PS4 Party Chat on PC?
Here are the steps to join a PS4 Party Chat on your PC:
Download a software named PS4 Remote Play on your PC.
Login to your PSN account on this software.
Turn your PS4 on.
Connect to the Party chat option on PC.
Run the Remote play software in the background.
Check out the easiest way to Fix PS4 Won't Turn On
Bonus Tip
Now that you have learnt how to use discord on your PS4 here are few bonus tips for you:
Do you know that, you can easily play sarcastic sound effects during your game play.
Imagine how interesting it will be to play sound effects like funny, thug life, sad reacts while you are playing any online games with your friends.
Also read, Is Roblox on PS4
Frequently Asked Questions
Question: Is there Discord on PS4?
Answer: Yes, you can use Discord on PS4 Logging in to your Discord Account from the browser.
Question: Can you Download Discord on ps4?
Answer: No, you cannot Download Discord on Ps4 but you can link your account through ps4 discord.
Question: Does Ps4 have Discord?
Answer: Discord is not officially released for PS4. For using discord ps4, you have to login your discord account from PS4 Browser.
Question: Can you join a PS4 Party Chat on PC?
Answer: Yes, you can join a PS4 Party chat on PC but it's a very critical way to do so.
Final Thoughts
Discord is not officially launched for PS4. But sooner or later, Discord will also be available for PS4.
Though the steps may seem very complicated, it is worth doing.
The equipment needed for this are cheap. So, make sure to connect the jacks properly and follow the steps I provided for installing Discord on your PS4.