Are you trying to get the token of your Discord account for effortless access? Do you want to know the easiest way to get the Discord Token?
This post has all the answers for you regarding the Discord token.
Recently, a friend told me that the Discord token is convenient to access your account. So, I sat in front of my PC, researched everything about the Discord token, and finally got the Discord token for my account.
What is Discord Token?
Discord token is a value created when a user logs in to a Discord account. This token is delivered from the Discord client to the server instead of the username and password. It is needed to verify the user is indeed who they are while hiding their password any traffic interceptor.
In this post, I'll share all my findings of Discord tokens with you. Later, I'll show you how to get your Discord token within a few minutes, and I'll also show you what to do if your token gets stolen.
So, don't skip any parts and read the whole post thoroughly.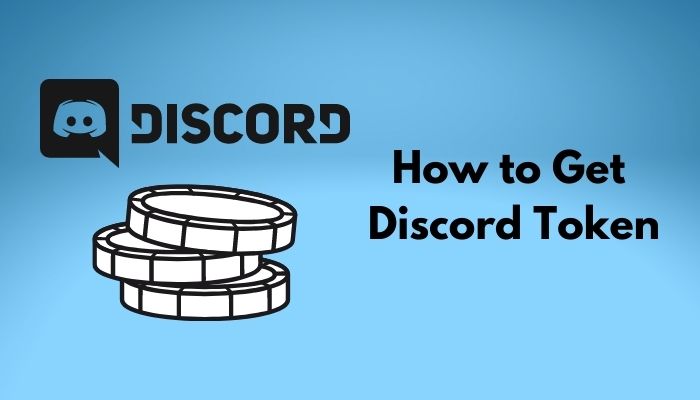 This step also helps in fixing discord Krisp not working issue.
What Does Discord Token Do?
Discord token allows you to access your account from anywhere with just a link, no need to use your username and password. Discord token can bypass the Two Factor Authentication (2FA) and access your account. Whoever has this token can access your account anytime.
When you use your email and password to log into your Discord account, it generates a token consisting of numbers and alphabets. It sends it to the Discord server to verify that you are trying to access the account.
Discord doesn't verify the email and password directly and does the user verification with this token. In Simple words, the Discord token reflects your email and password combined.
This process helps Discord save time and lets the user log in from anywhere within a matter of seconds. The token system is also used to apply the OAuth2, and OAuth2 is a process that enables application developers to build applications that can utilize authentication and data from the Discord API.
Also, Check out the easiest way to fix Spotify listen-along not working on Discord.
How to Get Discord Token
Now let's talk about the reason that brought you here. Getting a Discord token is easy, even if it's your first time extracting it. You just need to follow some steps carefully, and it'll take only a few minutes.
Getting your Discord token requires logging in to Discord using a Google Chrome browser. You can also do it with a Firefox browser but, for the sake of stability, I'm using Google Chrome to grab Discord token. Currently, using a browser is the only way to get your Discord token.
I've created a step-by-step guideline for you showing how to get a Discord token within a few seconds. Follow the guideline thoroughly to avoid any inconveniences.
Follow our guide to fix Discord channels not showing.
Here are the steps to get a Discord token:
Open the Google Chrome browser on your PC.
Head over to Discord's official website and click on Sign in on the top-right corner of the screen.
Sign in to your Discord account using your credentials.
Click on Ctrl+Shift+I or F12 to open the Developer tools of Chrome.
Click on the Application tab in the Developer tools on the right side of the screen. If you don't find then click on the arrow to find it.
Go to Storage and double-click on local storage to expand.
Click on https://discord.com to bring up the new chart of keys and values.
Click on the filter box and type-token to filter out everything except the token value.
Click on the token to highlight and then copy it from the below box.
Now you have your Discord account token. You can access your Discord account anytime by using it.
Keep it safe from anyone else. If anyone gets their hand on this token, they'll be able to get hold of your Discord account, and your privacy will be compromised.
Check whether your problem is solved or not. If not, go for the next fixes. Quickly fix Discord No Route Error by following our epic guide.
How to be Safe from Token Grabbers?
Token grabbers grab your token of an already logged-in session to Discord's servers. They can also bypass the Two Factor Authentication (2FA) because the token is generated after passing the 2FA process.
That's why when you'll use the token to log in to your Discord account, there'll be no 2FA to verify your authority. It's the main reason people steal or grab tokens from other users because it is a sure shot to occupy someone's Discord account forcefully.
Fortunately, I've found some methods the bad guys use to steal your Discord token. I've made a list of actions you need to follow to make your Discord token safe from the token grabbers.
Follow our guide to fixing Discord overlay not working.
Here are the methods to be safe from token grabbers:
1. Change Discord Password Frequently
Changing the password of your Discord account will keep you safe from usurpers trying to get hold of your account with your Discord token. It'll revoke anyone's access to your account even if they have your Discord token.
Changing the password of your Discord account is very easy, and you'll only need a minute or two to finish the whole process.
Don't worry if you don't know the process. I'll guide you through it.
Follow these steps to change your Discord password:
Open the Discord app on your PC or sign in to your Discord account if you're using the web version.
Go to the settings by clicking on the cogwheel icon beside your username.
Click on My Account in the left panel.
Scroll down and select Change Password under Password and Authentication section.
Type your current password, the new one after that, and confirm it by typing again.
Click Done to save the new password.
The next time you log in from a new device or browser, use your new password to avoid complications.
Even if anyone has your Discord token, they won't access your account using that.
Check out our post if you want to know if your friends blocked you on discord.
2. Don't Click on Suspicious Links
Nobody can get your Discord token if you don't click on suspicious links on Discord random server chats.
People can get your Discord token if you click any malicious external link. Clicking on a suspicious link will take you to a token grabber website that'll steal your Discord token and expose you to the bad guys.
So, never click on any link in Discord public chats to protect your privacy and Discord token. Discord will protect your privacy as long as you're within their platform, but clicking any suspicious links will make you lose your Discord token.
Also, check out our separate post on how to fix Discord high CPU usage on Windows.
3. Don't Install Random Softwares from Discord
Ignoring random apps on Discord public chat will also save you from losing your Discord token. Several harmful apps can steal your Discord token along with your IP address and personal information, and you won't be able to identify these apps.
For example, a piece of malware named AnarchyGrabberv3 went a step further. It can inject itself into Discord, log you out, and capture your plaintext password. Then using that password, it can request backup codes, disable 2FA, and upload your token, password, and email to the person who created it.
So, avoiding random software from Discord will save you protect your Discord token.
Check out the easiest way to fix Discord entry point error.
FAQ
How to get a Discord bot token?
To get Discord Bot token, visit the Discord developer applications website and click on the bot you are working with. Next, click on the Bot tab from the left-hand side. Now, click on Copy next to the bot's avatar to copy the bot's token.
Can Discord token bypass 2FA?
Discord tokens can bypass 2FA. Tokens are generated after users log in to their account, passing the 2FA security, so tokens have superiority over the 2FA. Clicking on suspicious links will get your token stolen, and if it gets stolen, report it to Discord Trust and Safety.
Do Discord tokens expire?
Discord tokens expire 24 hours after being generated, and discord regenerates the tokens of every user accounts within 24 hours. It secures users' privacy and protects their account information if the token gets exposed.
Does Discord token change?
Discord token changes the account's password gets changed. If any user changes the password of their Discord account, their Discord token gets regenerated and reissued. So, if your token gets stolen, change your account password as soon as possible to protect your privacy.
Conclusion
I've explained everything you need to know about Discord tokens, including their usage and importance, and how to get them yourself in this post. Go through the post until you understand everything clearly before getting your toke.
Follow the steps thoroughly to avoid any inconveniences while getting your token.
If you have any further queries, please comment down below. Our experts will get to you right away!