As you know, the best part of Roblox is, it will allow you to continue with other programs while playing games on the same platform. A couple of days back, when someone reported to me about an error message popping there, I felt I had to analyze it profoundly. 
If you got this sort of notification on Roblox, make sure you follow this troubleshooting guide thoroughly to fix your issue.
The error looks like this- Disconnected due to the Security Key Mismatch. It is of an Error Code 272. This error occurs when the game loads up with the help of exploits. 
Now, what are the exploits? How can you fix this error? I will inscribe all the fixes below. Just keep your sharp eyes on it.
Let's get the ball rolling in.
This step also fixes complex issues like roblox error code 260.
How to Fix Roblox Security Mismatch Error
Roblox is one of the top-rated game creation systems where you need to maintain tight security. Since it lets you run programs outside the platform while gaming, some softwares can cause you security issues with Roblox. 
When you use the technical glitches and software breaches to infiltrate Roblox with an unfair purpose, then Roblox throws the security mismatch error. These are exploits against the Terms of Services (ToS) of Roblox. And, most horribly, this happens in the backend with your zero consent. Therefore, you cannot figure out the reasons or solutions.   
If you are one of the victims of the mentioned scenario under error code 272, I have the best deal for you. It comprises 10 distinct methods to solve your problem flexibly. Just try one after another till the problem disappears. 
Here are the methods to fix the security mismatch error in Roblox:
1. Update Roblox Game
Updating an application is the best and primary measure to fix its issues. Therefore, if you have any updates available, make sure you install it. When Roblox gets the latest version, it will automatically resolve concerns that are stemmed from.
Here are the steps to update the Roblox on your computer:
Restart your computer.

Make sure your Windows Firewall allows Roblox to operate and communicate.

Click on the

Start

menu (gear icon) and go to

Settings

.
Navigate to

Update and Security

.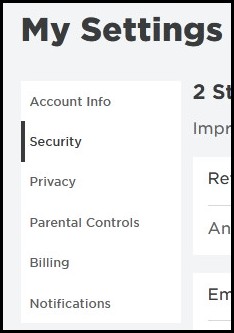 Choose

Troubleshoot

from the left pane.

Initiate the troubleshooter and allow the necessary permissions.

Reinstall Roblox. 
This way, you can update your Roblox. Now, check if the error occurs again or not.  
Check our separate post on how you can fix ROBLOX Error code 267 easily.
2. Check your Internet Connection
It is typical that users repeatedly look for the reasons that cause issues with a particular software, but the investigation ultimately ends with an unstable internet connection. 
The same thing frequently happens to you as well, I guess. That's why I will recommend you check your network stability. If your connection is unstable, slow, or vulnerable, Roblox may report error 272.
All you have to do is go through our latest Roblox download page.
3. Check Roblox Server Status
Roblox, like other web applications, occasionally updates its server. They attempt it due to upgradation, maintenance, repair, or other rapid issues. While working on the background at the Roblox server, the authority may halt its operations centrally for a short period.
If this is the issue, you have nothing to do except wait till their task is accomplished. Roblox server will automatically come to operation again as soon as its repair is finished.
You should check the Roblox Status Official web page to be informed about this. There you will get the most authentic information.
Sign-in to a Roblox account and add new friends over time to build up your communication and friendship skills. Play epic role playing adventure games on a single platform.
4. Disable Antivirus or VPN
It is pretty essential to disable the antivirus software installed on your computer to fix error 272. A similar suggestion applies to VPNs. Oftentimes antivirus of VPNs blocklist websites without your consent. As a result, you are not allowed to visit the sites online.
Many users solved their security mismatch issue of Roblox by disabling antivirus software. Therefore, you may follow this approach and let me know what happens. 
If you are facing Authorization Error in ROBLOX then, here is how you can fix ROBLOX error code 524.
5. Clear Browser and Cache Data
New data derived from new sites often conflicts with the previously saved data on your browser. Sometimes, the stored data contains corrupted files, and thus, it creates a mess and prevents some extensions from functioning properly.
Here are the steps to clear the Browsing and Cache data:
Launch your browser.

Go to

Settings

. Click on the three dots located on the top-right.

Click on

More tools

from the dropdown.

Choose

Clear browsing data

from the sub-menu.

Check all the options there.

Click on

Clear data

.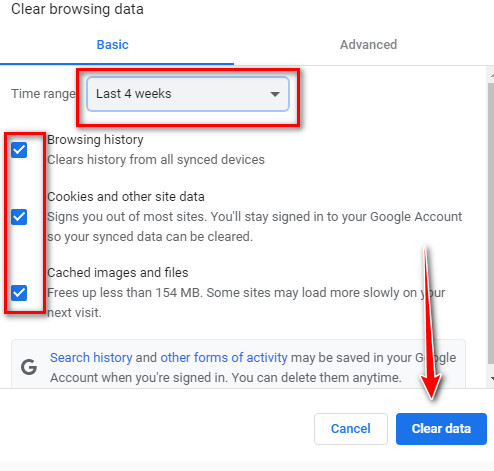 This will remove the browser and cache data of last month. Now, restart the browser, and check. 
Have some time to spare? Quickly check out our epic guide on how to get your Roblox account back without email.
6. Clear Temporary Files
Like the cache memory, your computer may contain corrupted files. And, these junk and temporary files may cause your disconnection with Roblox.
Here are the steps to clear temporary files of your system:
Open the

Run

prompt. You may use the shortcut of

Windows+R

.

Type

%temp%

in the search bar, and press

Enter

.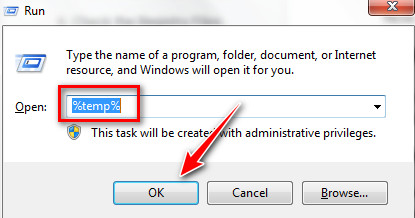 Select all the files from the temporary files folder by pressing

Ctrl+A

.

Delete all the files by giving permission. If you cannot delete some files, leave them.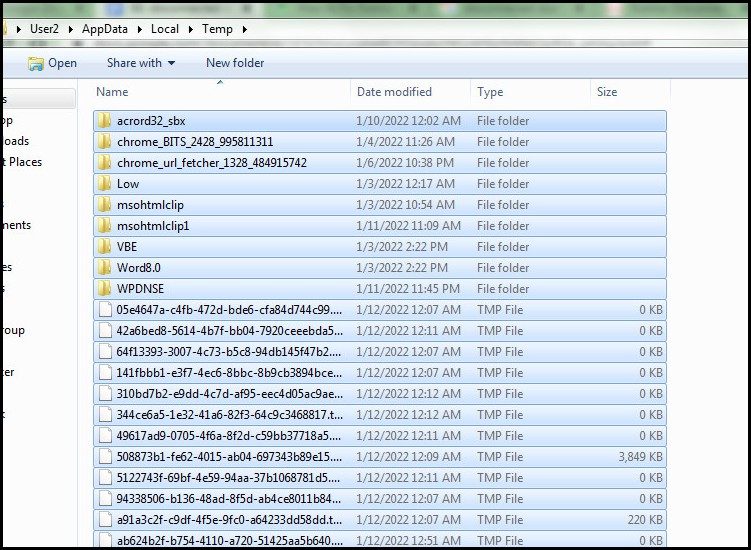 Close the window.

Open the

Run

prompt again.

Type

prefetch

, and hit

Enter

.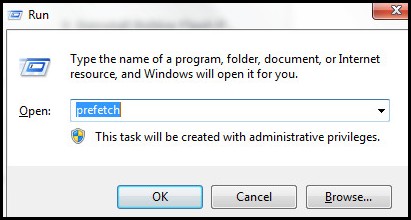 Follow the steps I stated above and delete the files.
Once you are done with all of these, check if error 272 is gone.  
Also, check our separate post for fixing ROBLOX Error Code 6.
7. Update Device Drivers
If your drivers are not updated, that may be a reason behind occurring mismatch in Roblox. By following the steps I am enlisting below, you can easily update the drivers.
Here are the steps to update your device drivers:
Go to the

Start

menu and type

Device Manager

on the search bar.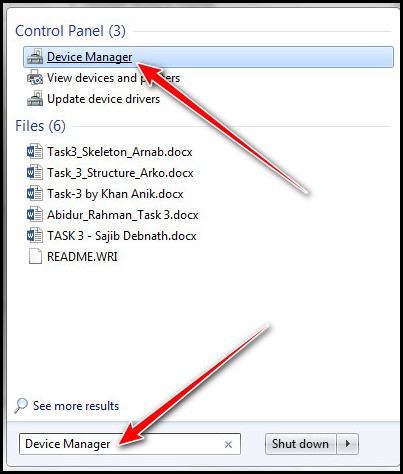 Click on

Device Manager

from the suggestions that appeared. 

Double-click on each to expand the drivers' list.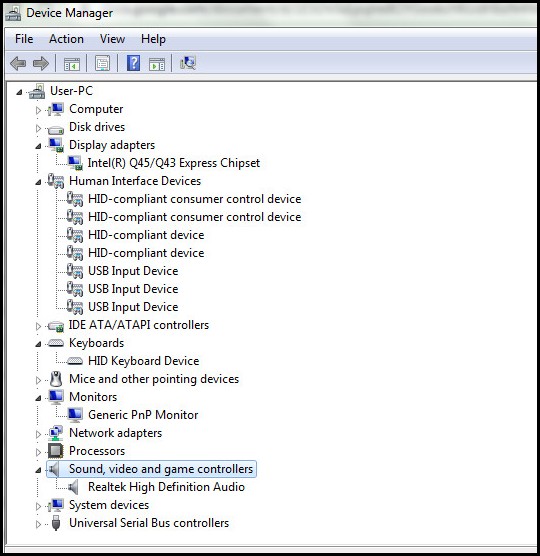 Right-click on each and choose

Update Driver Software

from the pop-up.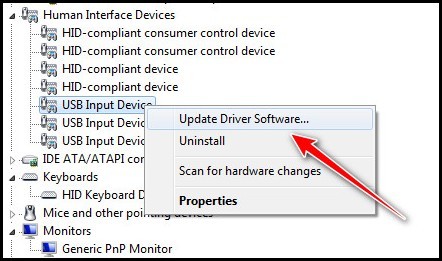 Click on

Search Automatically for Updated Driver Software

. Now, wait a bit, and your driver will automatically be updated if the updated version is available.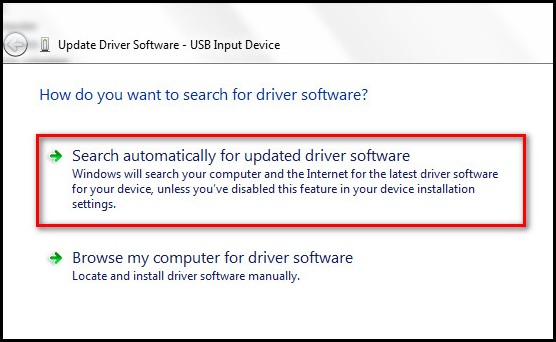 Update other drivers through the same process.
Hope you can do it successfully.   
Quickly fix ROBLOX Error Code 517 on Desktop.
8. Try Other Browsers
You cannot deny the possibility that the problem lies in your browser. On this note, I advise you to try other prominent browsers. 
Lately, there have been a series of browsers available. Say, for example, Google Chrome, of course, Mozilla Firefox, Microsoft Edge, Opera Mini, Brave, Safari, Internet Explorer, and so many. 
Try Roblox on another browser. If it loads without any hassle, this indicates the implicit problem with your previous browser. In that case, uninstall it. Then, download a fresh copy, and reinstall it carefully. This will hopefully solve your issue.
Don't forget to check out the general Roblox controls for your Console.
9. Reinstall Roblox Flash Player
If you have not fixed the error yet, the last room for you is to reinstall Roblox. A fresh install of Roblox flash player will fix error 272 if there are any technical glitches, bugs, corrupted cache data. Let's get into the process in detail.
Here are the steps to reinstall the Roblox flash player on your system:
Open

Control Panel

. 

Navigate to

Programs and Features

.

Locate

Roblox

from the list of installed programs on your device, and click on it.

Tap on

Uninstall

to remove it from your system.

Restart your computer to let the changes take place perfectly. 

Download a fresh copy of the flash player, and install it carefully.

Open the application, and check if anything erroneous happens.
This error has very similar to roblox error 524.
10. Update Windows
If nothing works for you, try updating Windows as a last resort. Mostly an out-of-date system software causes problems and makes any program's smooth operation more challenging.
Here are the steps to update Windows of your system: 
Navigate to

Control Panel

.

Go to

Windows Update

.

Click on

Check for updates

button to search if any update is available.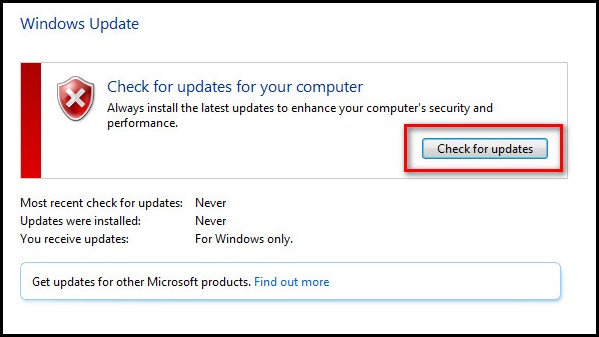 Tap on

Download and Install

if there is any updated version.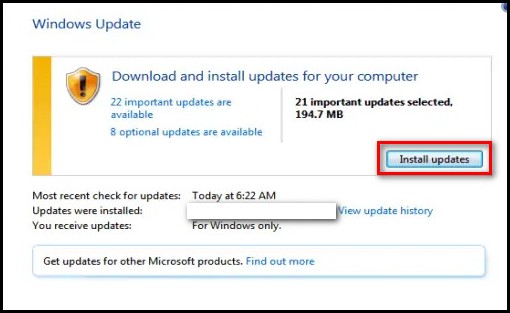 Wait until the process finishes.
When you are done, restart your system. Then, rerun the Roblox game and check if the situation improves.
So, let's get started by getting the latest Roblox download.
Wrap Up
Roblox, an online gaming platform, has a huge fan base worldwide for the fun facts in the game and its smooth usability. So, having problems with Roblox is not a good sign. 
I believe you can fix the error by following the abovementioned methods. Still, the error persists, visit the official website of Roblox and contact their online support staff.
Was this article helpful? If yes, please share it with your peers. Comment down in the box below stating the topic you want me to write off or if you have any queries. I will get back to you at the soonest.